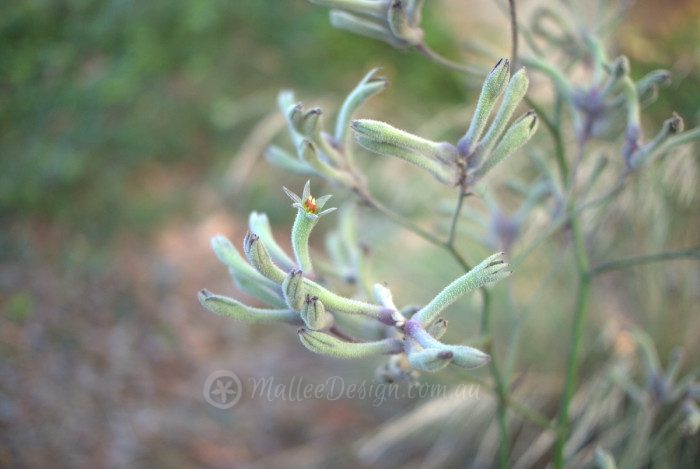 Bundeena Garden Design: Update
Last week I made a quick visit to one of my favourite gardens in Bundeena and snapped  some photos before the sun went down. The first is of Anigozanthos 'Landscape Lilac'. A few months ago I plant 12 each of Angus Stewarts new Kangaroo Paws 'Landcape Lime' and 'Landscape Lilac' in this garden and they are filling out nicely.
There is already a swale of Anigozanthos 'Big Red' near the front entrance which have grown ginormous and provide plent of food for the birds that frequent this garden.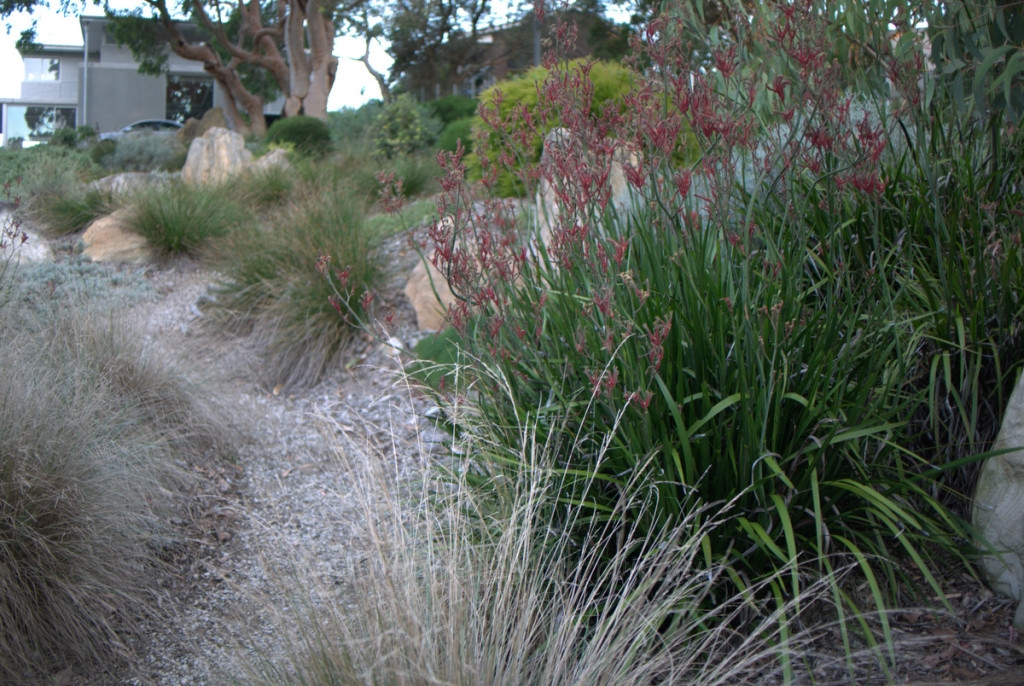 Water bowls and dishs have been placed throughout the garden to help the wildlife through the dry months. In the image below you can see a Magpie taking a drink.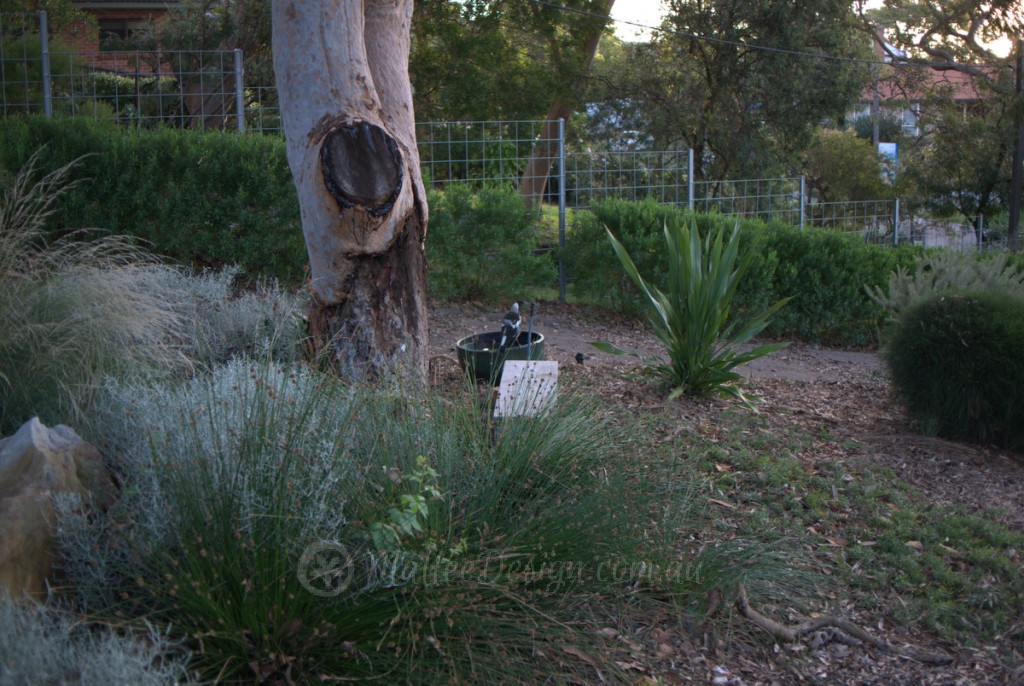 Another plant I am happy to see has settled in is the Dodonaea 'Mr Green Screen' planted as a hedge along the long driveway.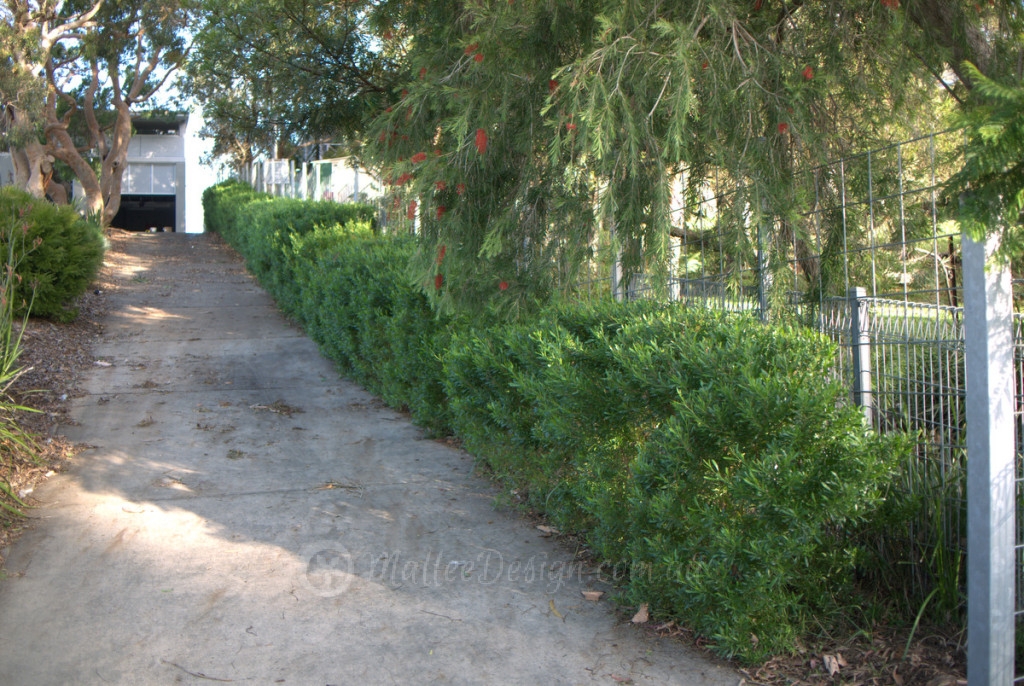 This hedge was planted as tiny grow tubes, each plant was only 5cm high, now 2 years later it has had its first prune and is proving to be a tough useful screening plant for dry shade.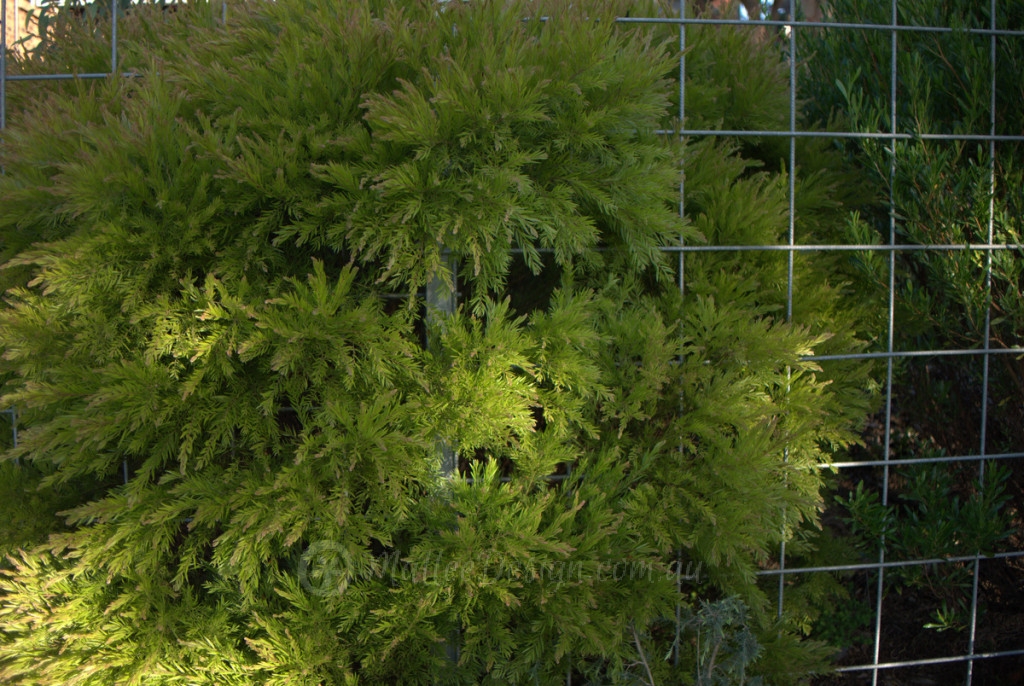 The Acacia fimbriata Dwarf have filled out a great deal too, forming soft mounds in the landscape and covering up the Weld Mesh fence.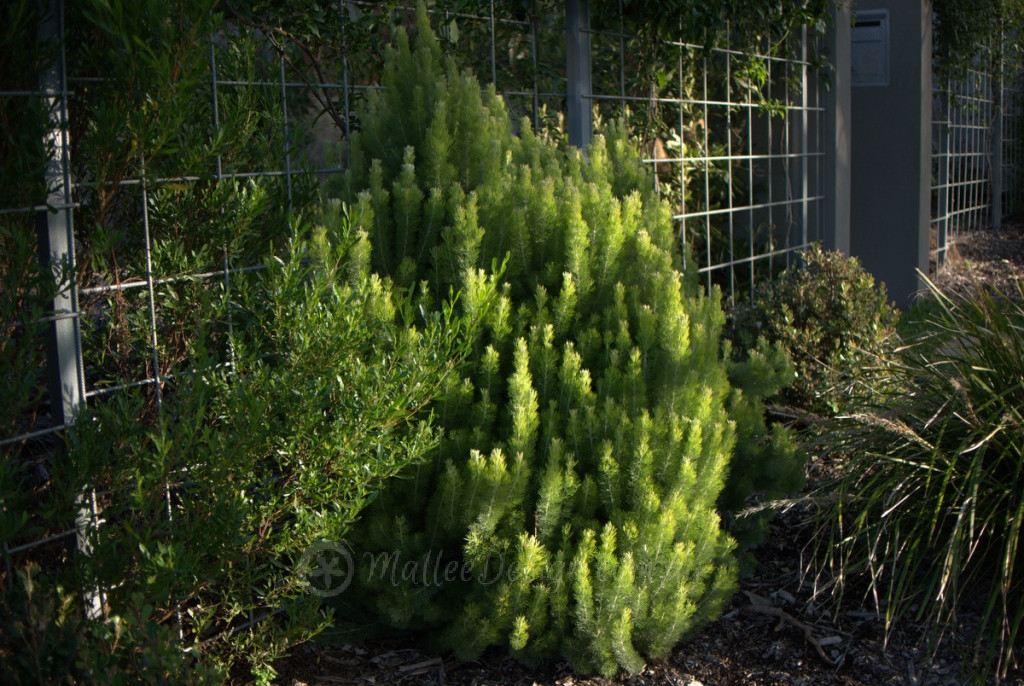 The planting outside the front fence is at the mercy of Deer, many species have been heavly pruned by the deer in this spot or simply pulled out, one surviver that seems to have been left alone is Adenthonthos sericeus 'Mallee Legend'.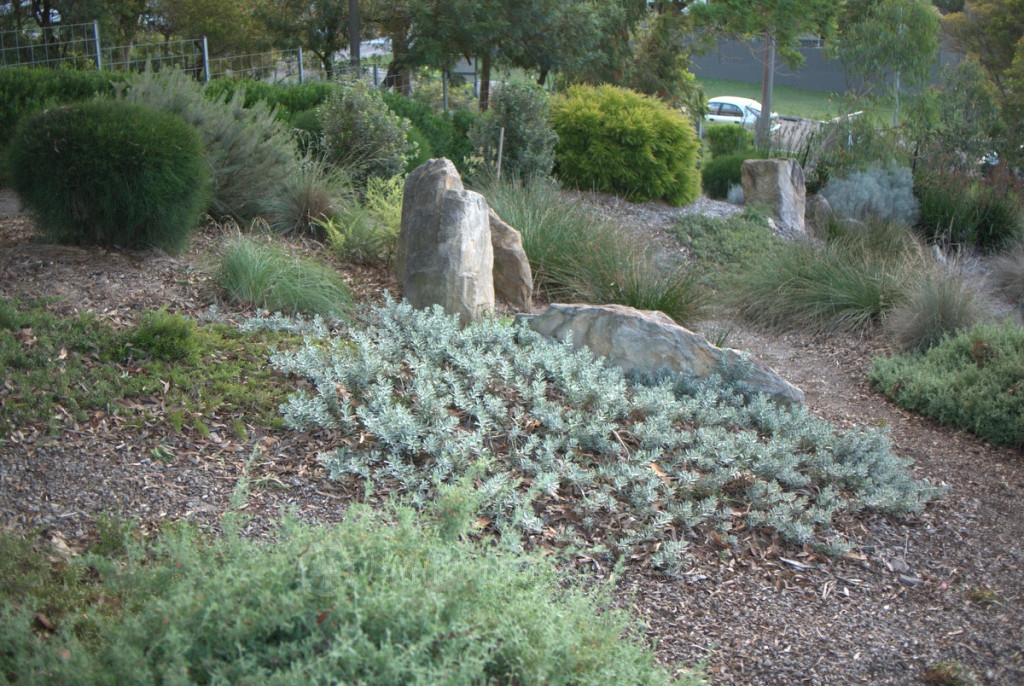 In the image above in the foreground you can see the silver foilage of Rhagodia spinescens and Eremophila 'Kalbarri Carpet', these contrast beautifully with Casuarina 'Green Wave' and Acacia fimbriata 'Dwarf' in the background.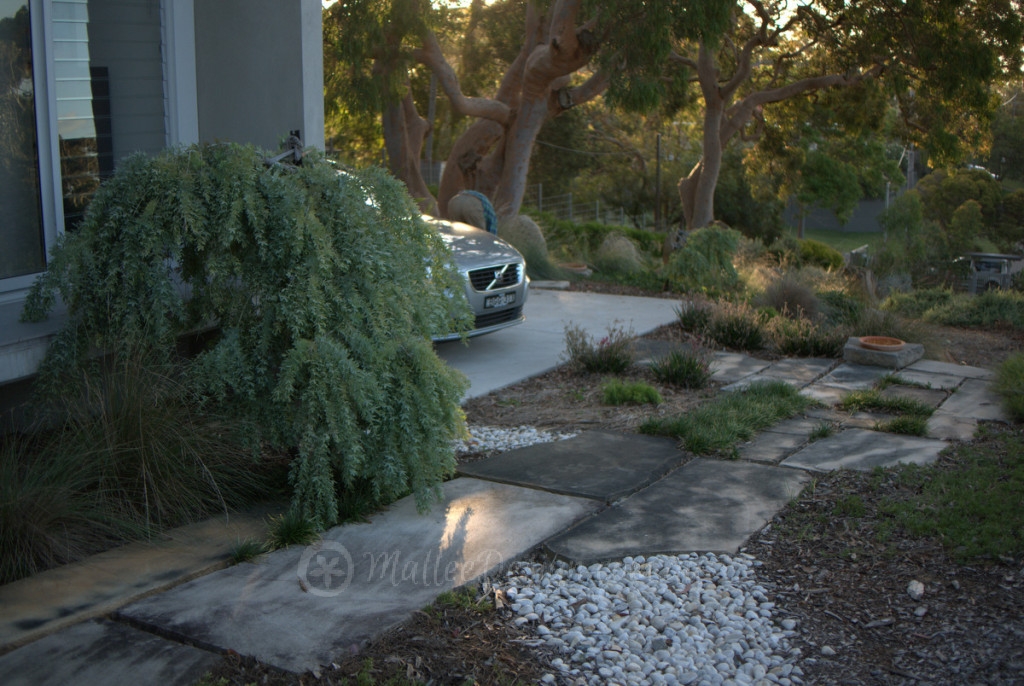 There are several Acacia baileyana prostrates in this garden that are being trained up to form a low mounding shrub, the one in the image above on the right is a great example of how maleable this species is.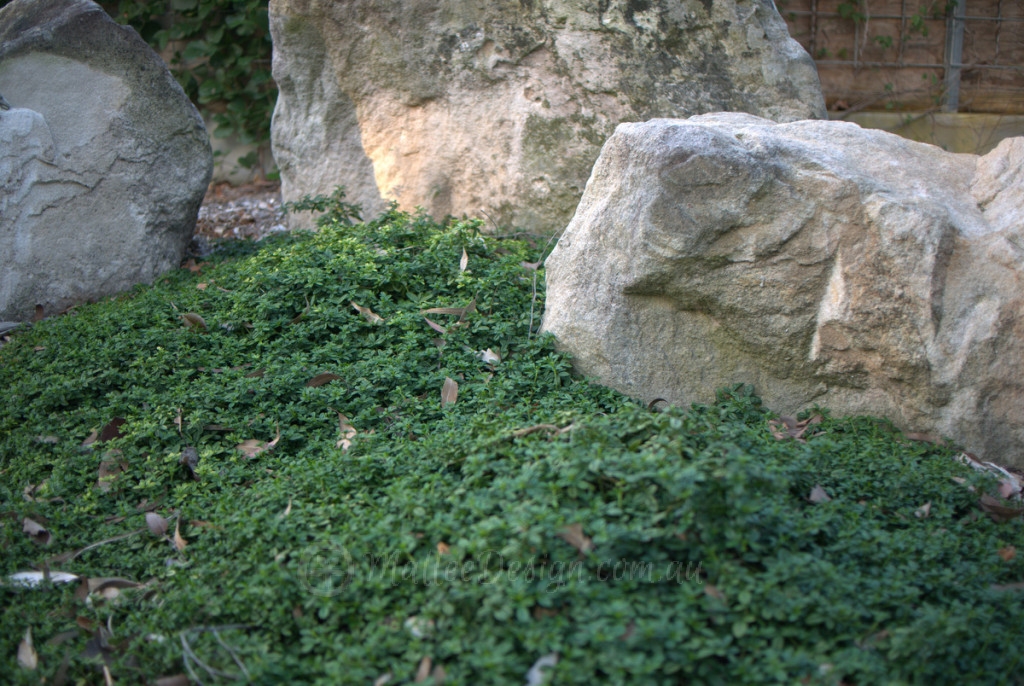 I absolutley love the way this Zieria 'Carpet Star' is spreading in front of the three feature boulders, such a hardy groundcover.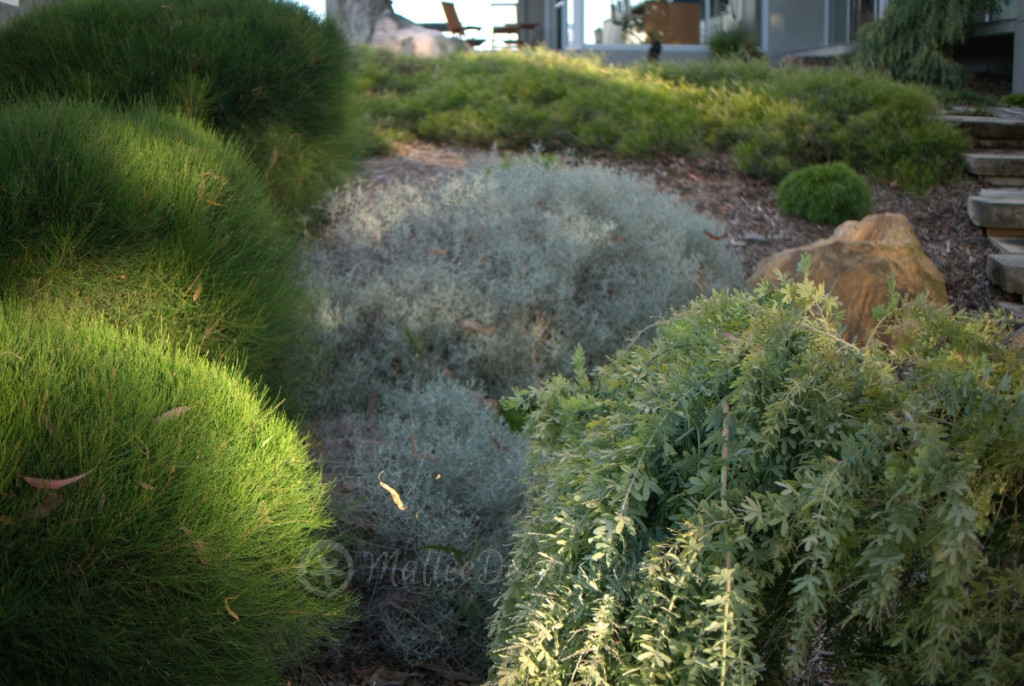 The garden is now really beginning to show that it is a garden of strong textures, especially due to the clients excellent pruning and shaping.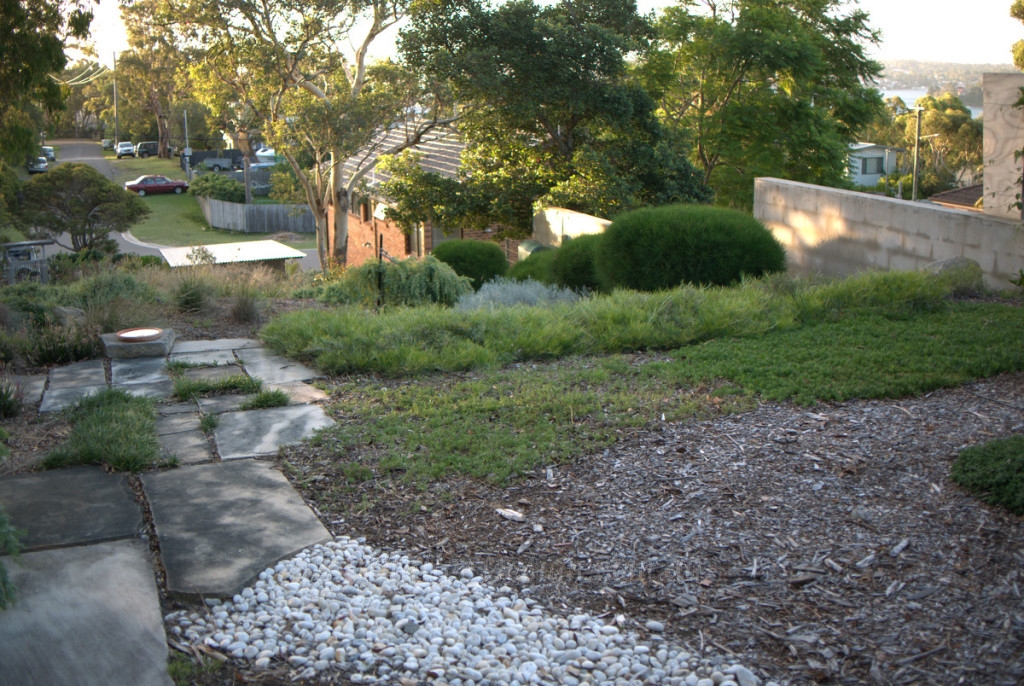 The plants closer to the house are filling out into strong shapes to provide the Japanese themed elements requested.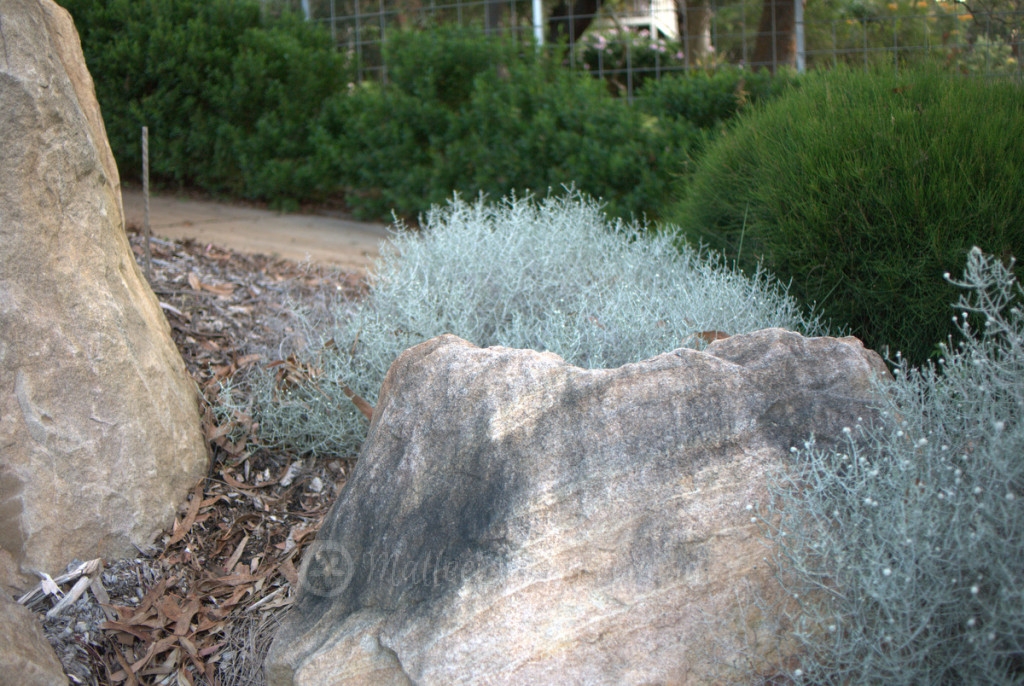 The boulders are slowly discolouring and growing in character.