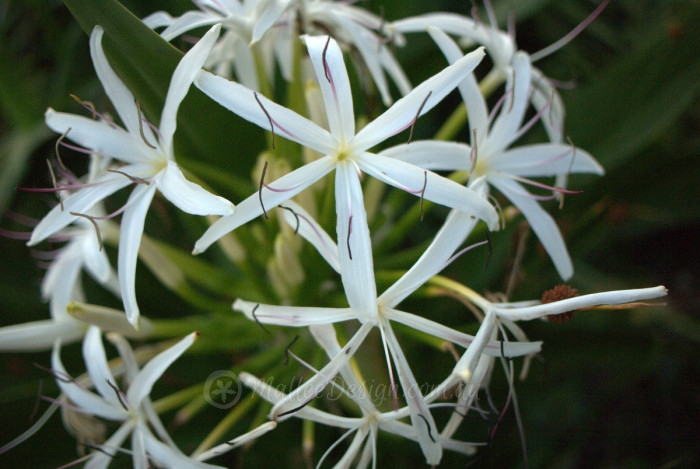 The Versatile Spider Lily: Crinum pedunculatum
I have only just realised how very adaptable this plant is after seeing it growing on the beach in Murramarang National Park last week, I had no idea it would grow on sand in a front line coastal position and look so beautiful. In the image below you can see how symmetrical the clumps of the Crinum Lily are, they look almost like Doryanthes excelsa, except they flower more reliably 😉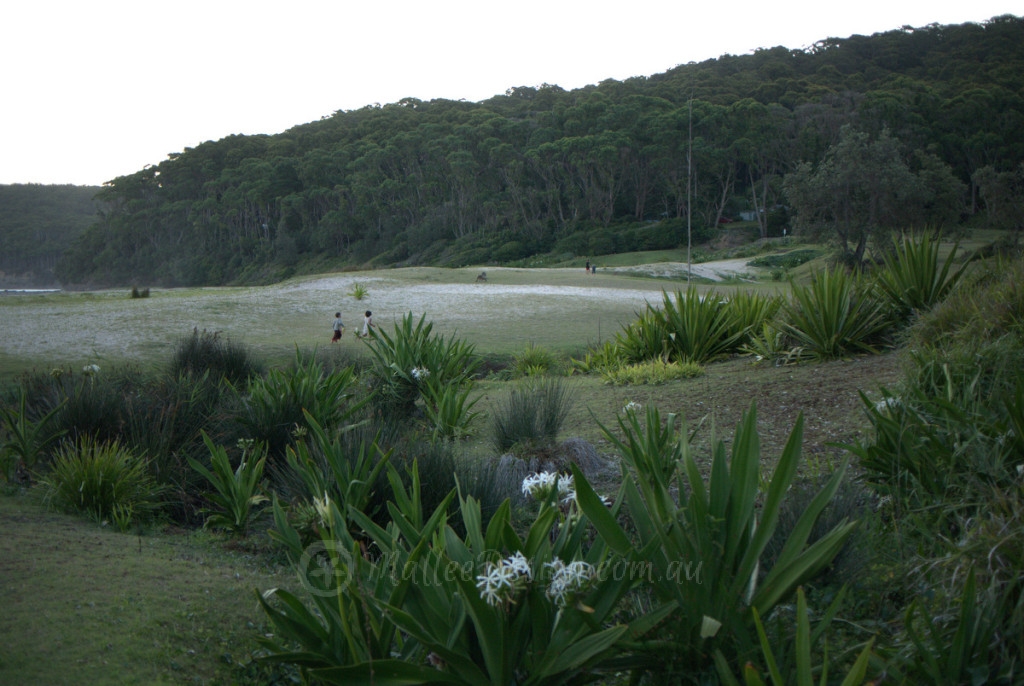 The scented flower head is a mass of white Lily like flowers that form a dome approximately 20-30cm wide. These flower heads are quite spectacular and appear in the Summer months.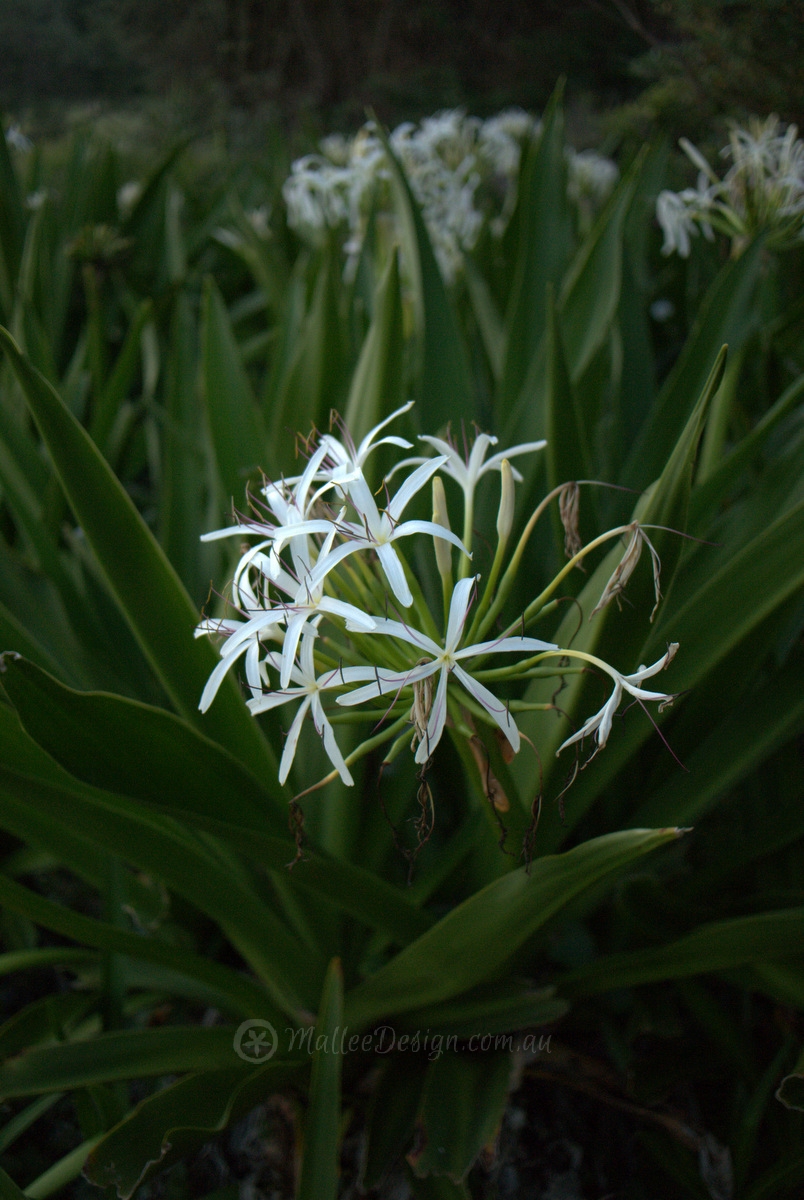 Crinum pedunculatum can be grown as an under storey plant in difficult position, in heavy clay soils or in water logged positions. It will grow in full shade to full sun and the only problem with it really is that it can get attacked every year by Lily caterpillars of the moth Spodoptera picta, they are black, white and yellow striped caterpillars and can destroy a mature plant in a few days. My Crinum Lily seems to be attacked every year, eaten to the ground and then re-grows to just a little bigger than the previous year, ready to flower and then be demolished again.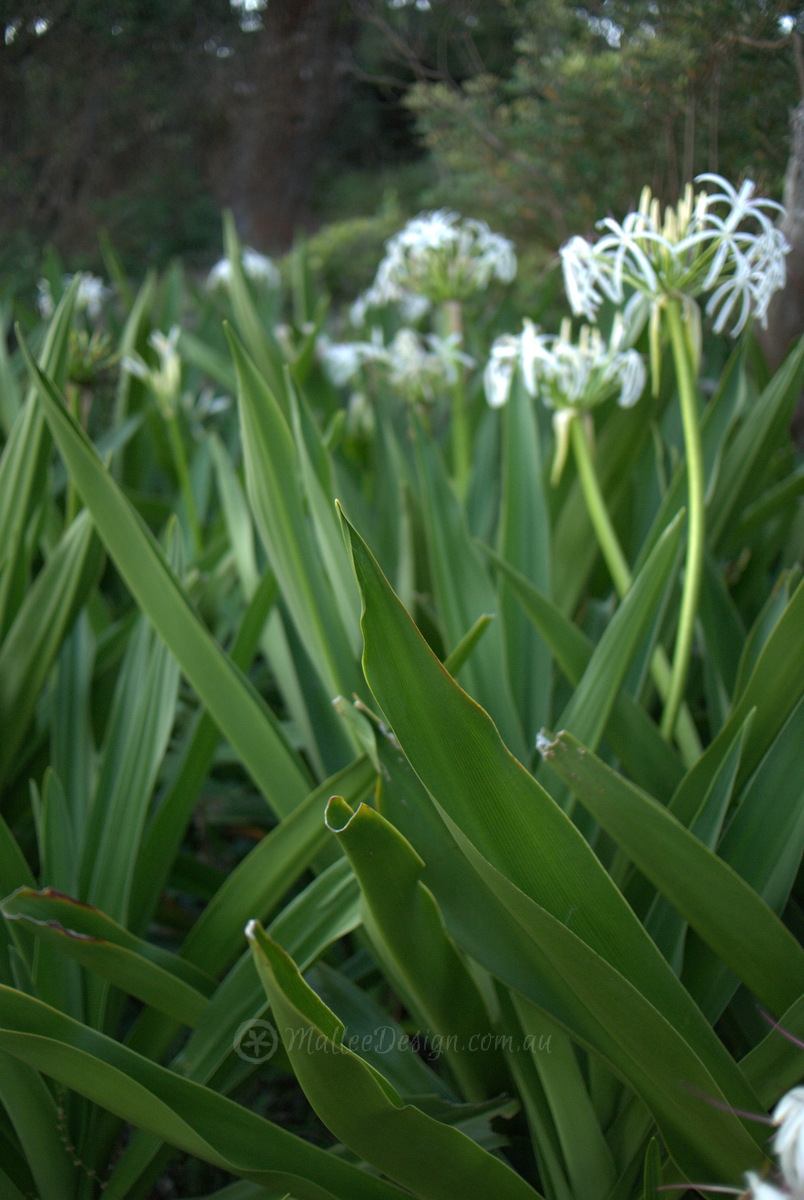 I use Crinum pedunculatum for its strong clumping habit, the thick bright green leaves mix in well with other grassy plants and shrubs with a weeping habit. It is also a very useful plant to place near frog ponds as frogs love to seek shelter in the broad leaves.