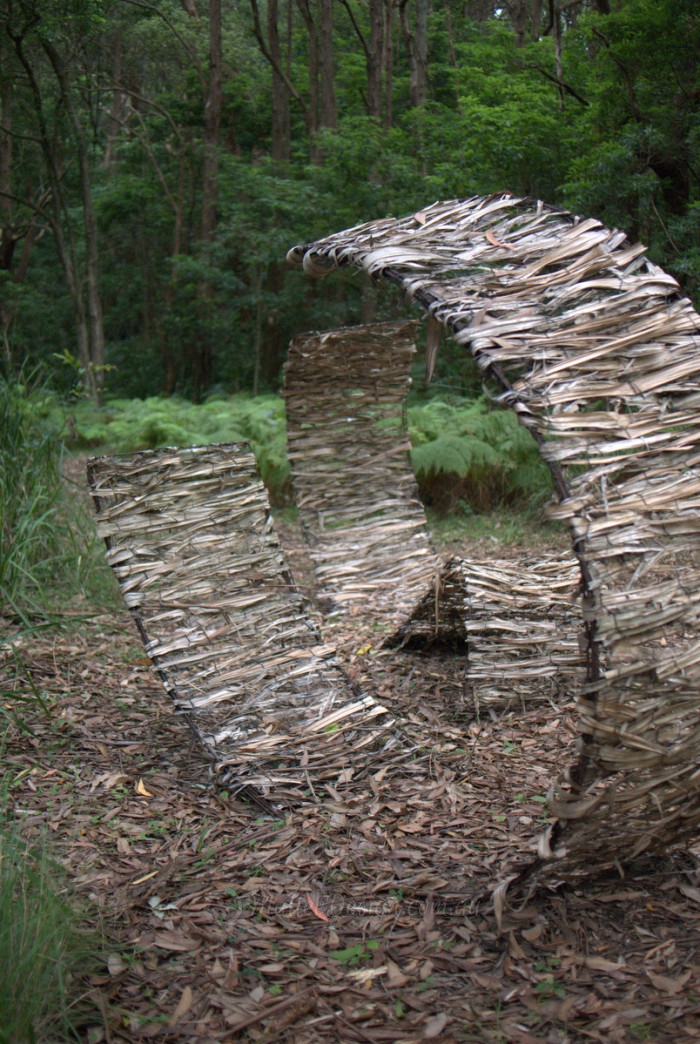 Wombarra Sculpture Gardens
The Wombarra sculpture garden is best described by the owners own words below
…a distinctive Illawarra rainforest native garden in harmony with sculpture.
Gaby Porter and John Haymes bought the four hectare property in 1997 and have lovingly transformed it into a private oasis to share for art and garden lovers alike. http://www.wombarra.com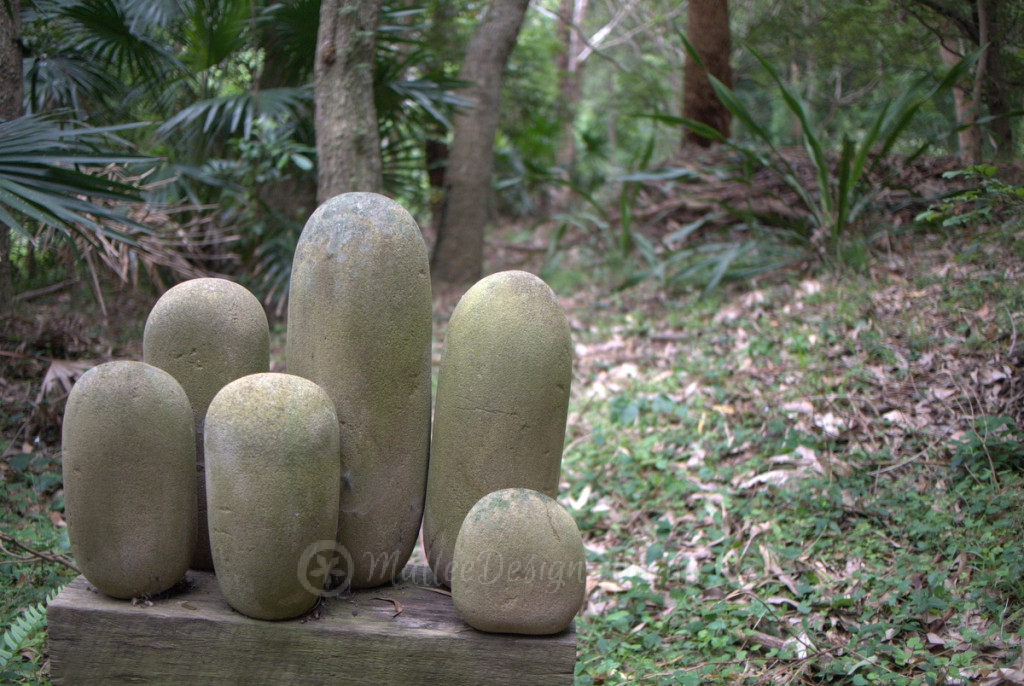 The garden is set on a fairly steep slope on the Illawarra escarpment and has been returned gradually to pristine rainforest. It is  lightly landscaped to allow for visitors to easily wander and discover the sculptures. Above is one of my favourites, it is called family 😉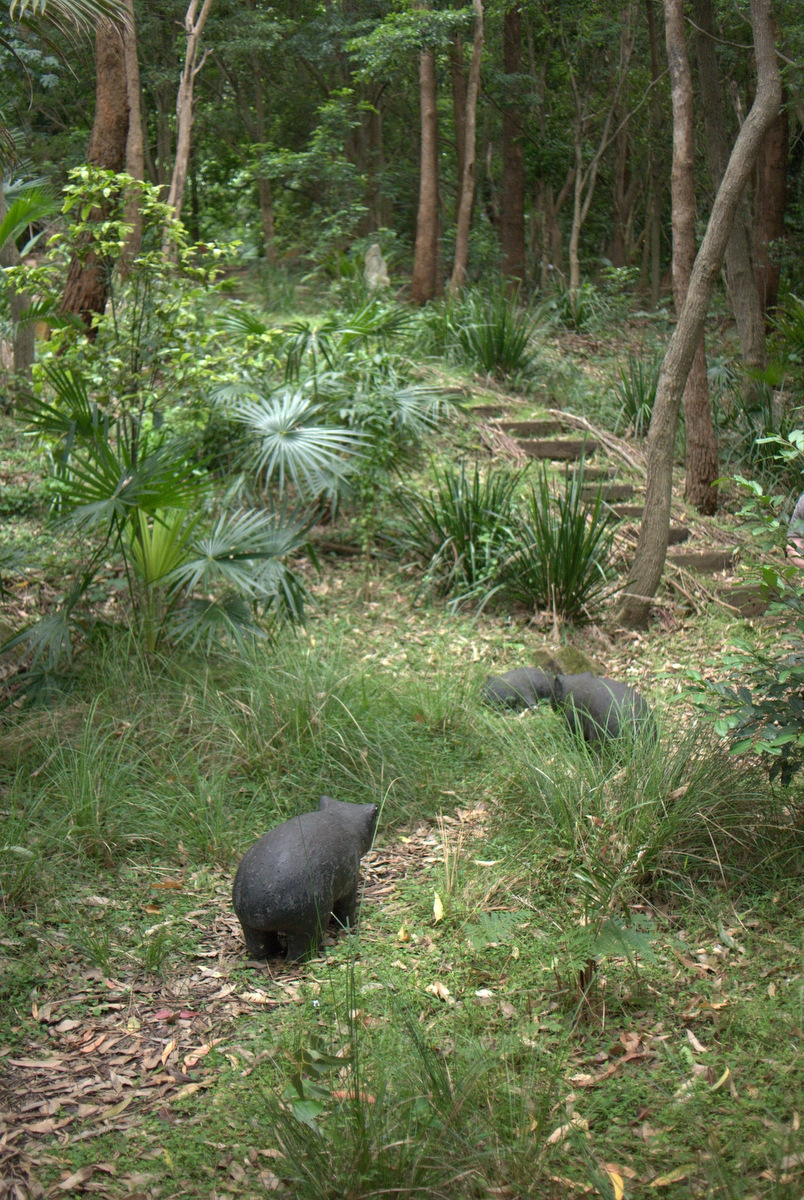 The bush has been so carefully revegtated that it is beginning to regenerate itself, there is plenty of Livistona australis, Lomandra hystrix, Poa labillardieri and Cyathea cooperi coming up all over the place.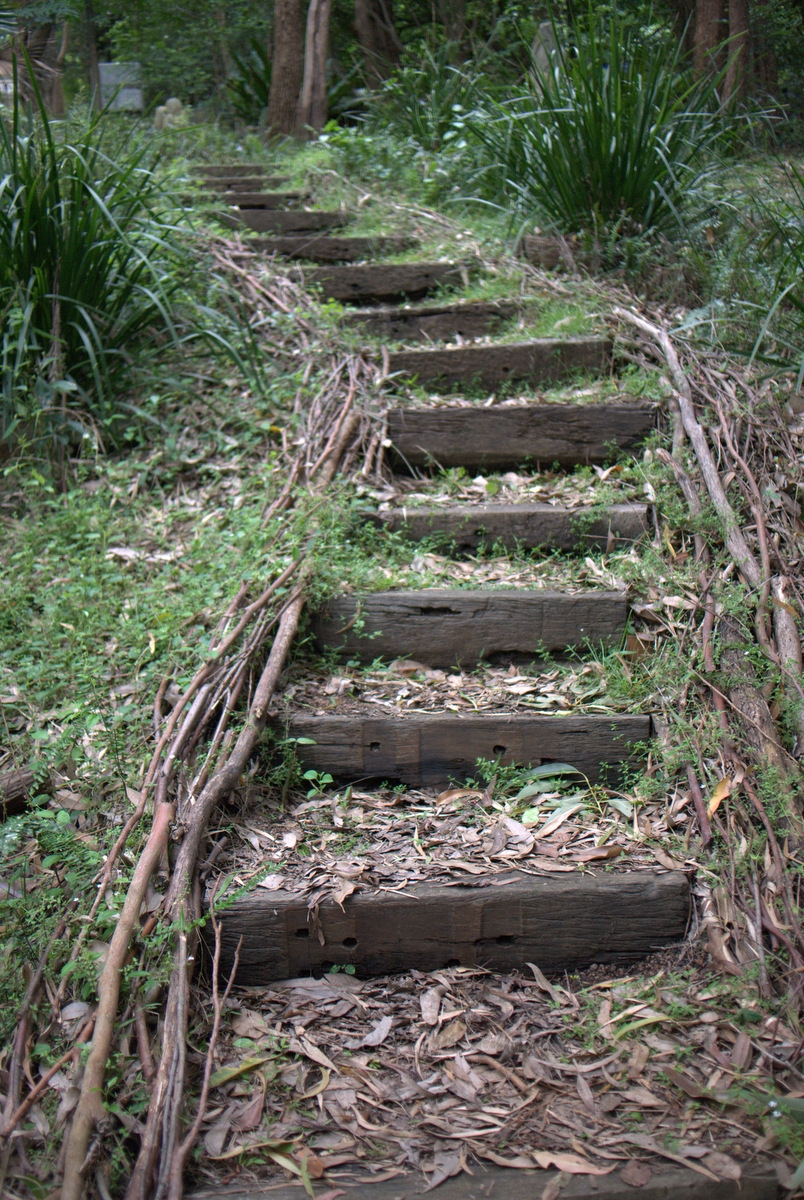 The garden was largely built by Gaby and in the early stages there was a lot of dead trees and refuse to get rid of of, after tiring of hauling loads up the slope only to waste time trying to get rid of them she began to use the logs and branches to build the landscape.  She is a very practical person, as the idea is brilliant and clearly works, above you can see the steps have been edged with bundles of branches and sticks. Over time these swales of timber are strengthened by other debris and leaf litter.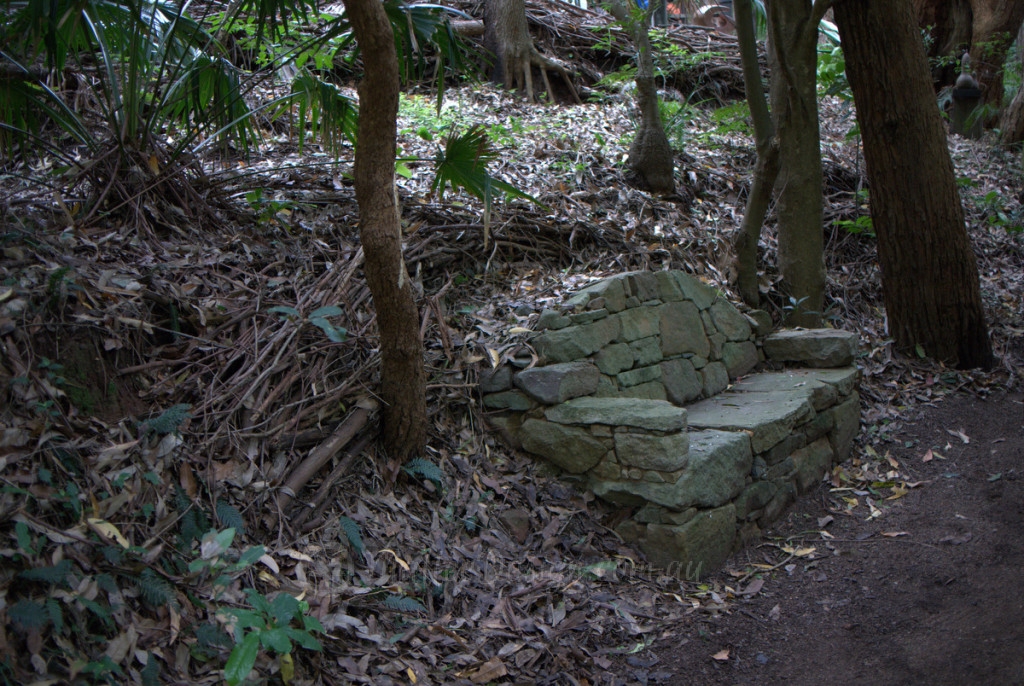 Above a sandstone seats doubles as retaining wall and outdoor furniture. You can also see the retaining walls in the background made from twigs and branches, they are holding back a reasonable rise.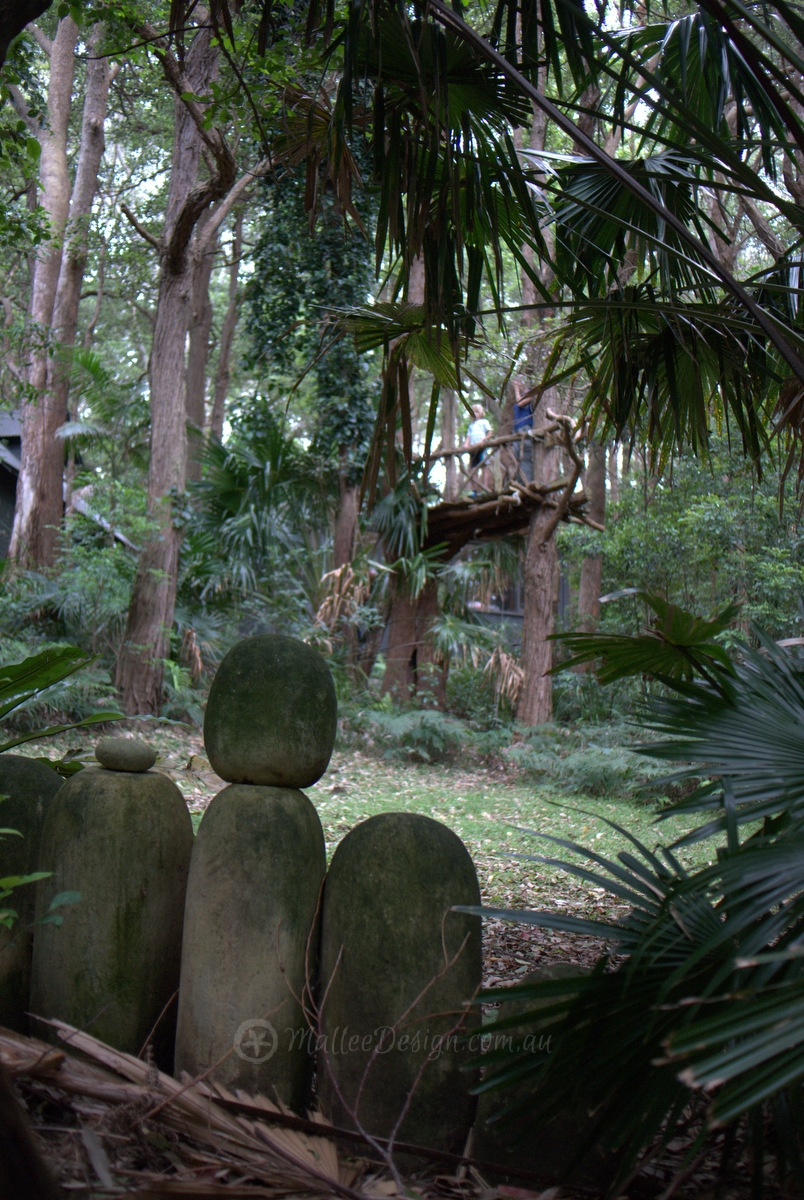 There are small details everywhere you look, some sculptures have settled into the landscape, others are reasonably new additions like the tree house in the back ground.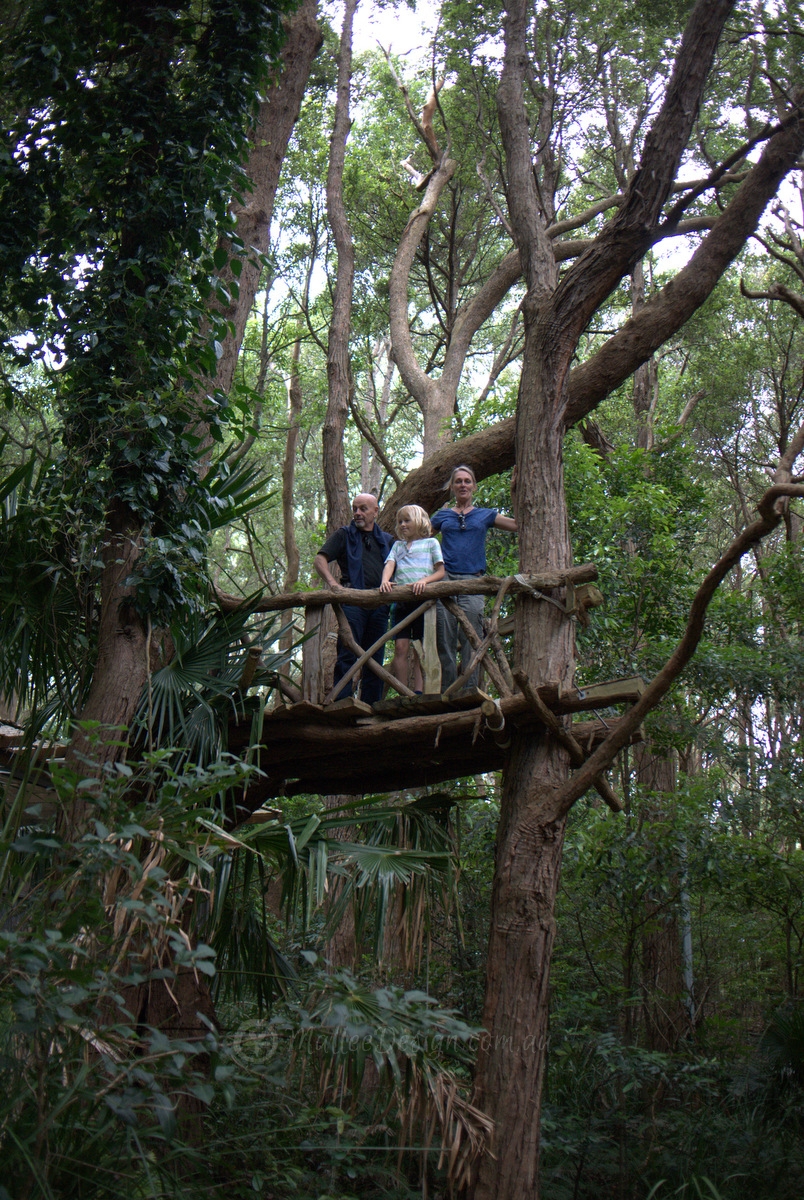 Which is sturdy enough for the whole family…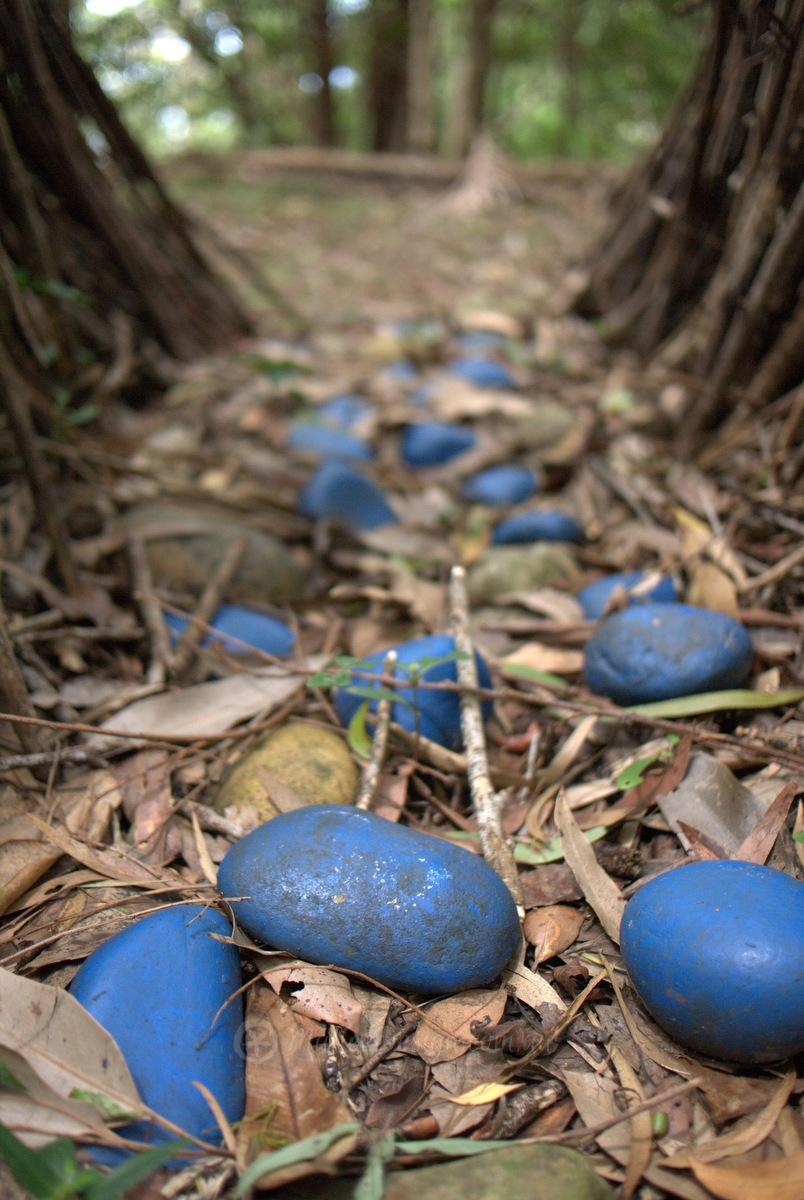 All sculptures and installations are original and have been designed for the different areas.
Above is an image of the giant bower birds nest complete with blue tresures.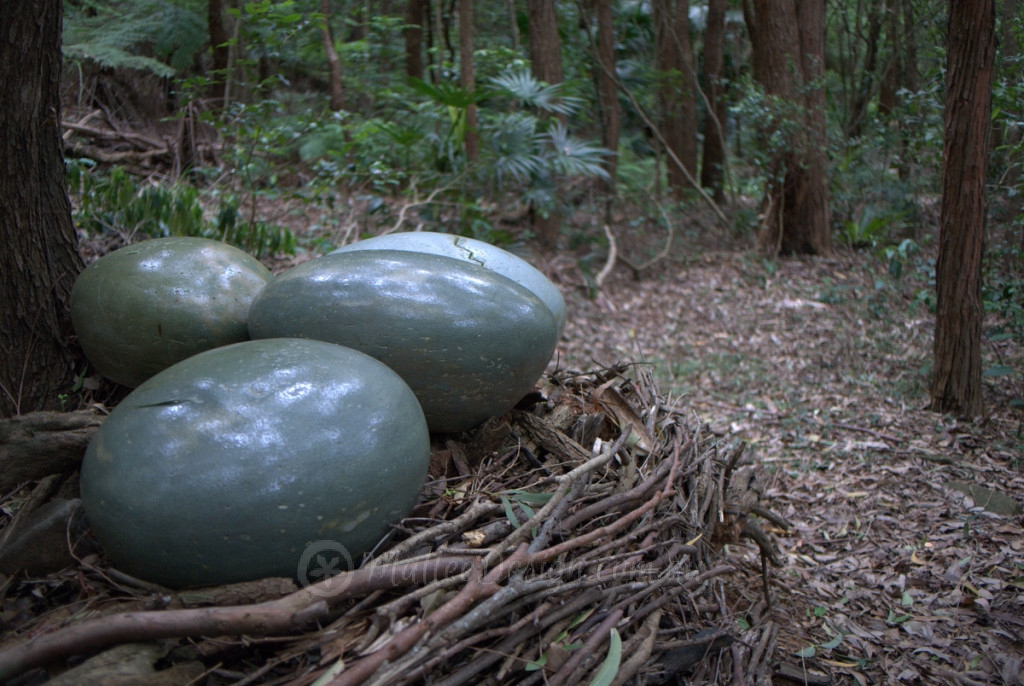 The Bunyip nest.
And below a local native Orchid Dipodium punctatum, proof of the gardens good health.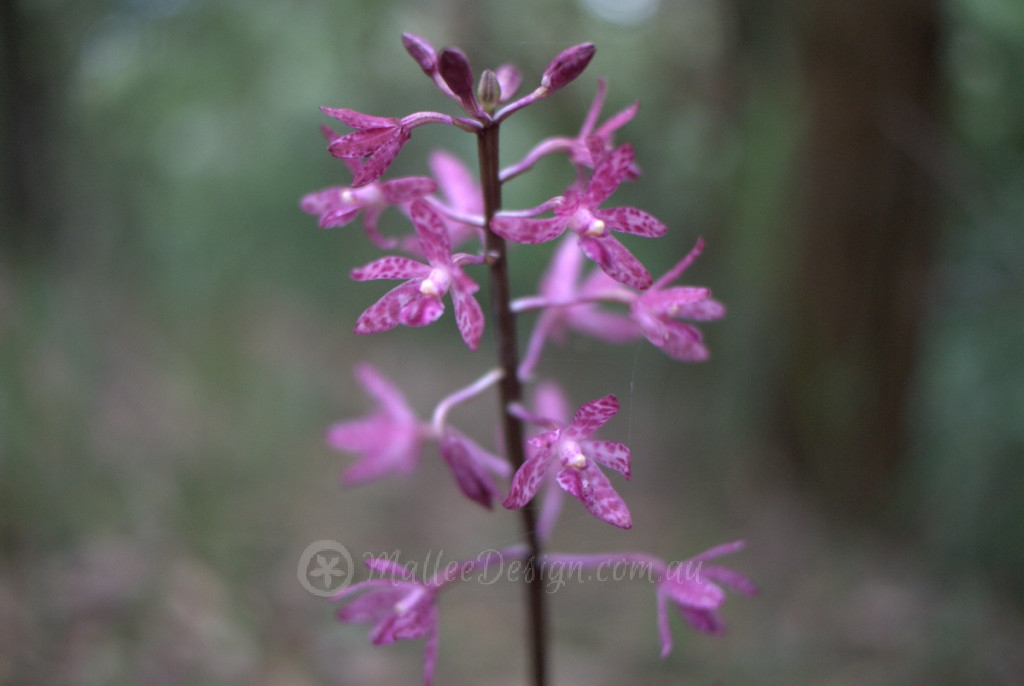 Gaby refers to herself as a 'bush keeper', rather than a gardener, rearranging the mountain, rocks, soil, trees and vegetation.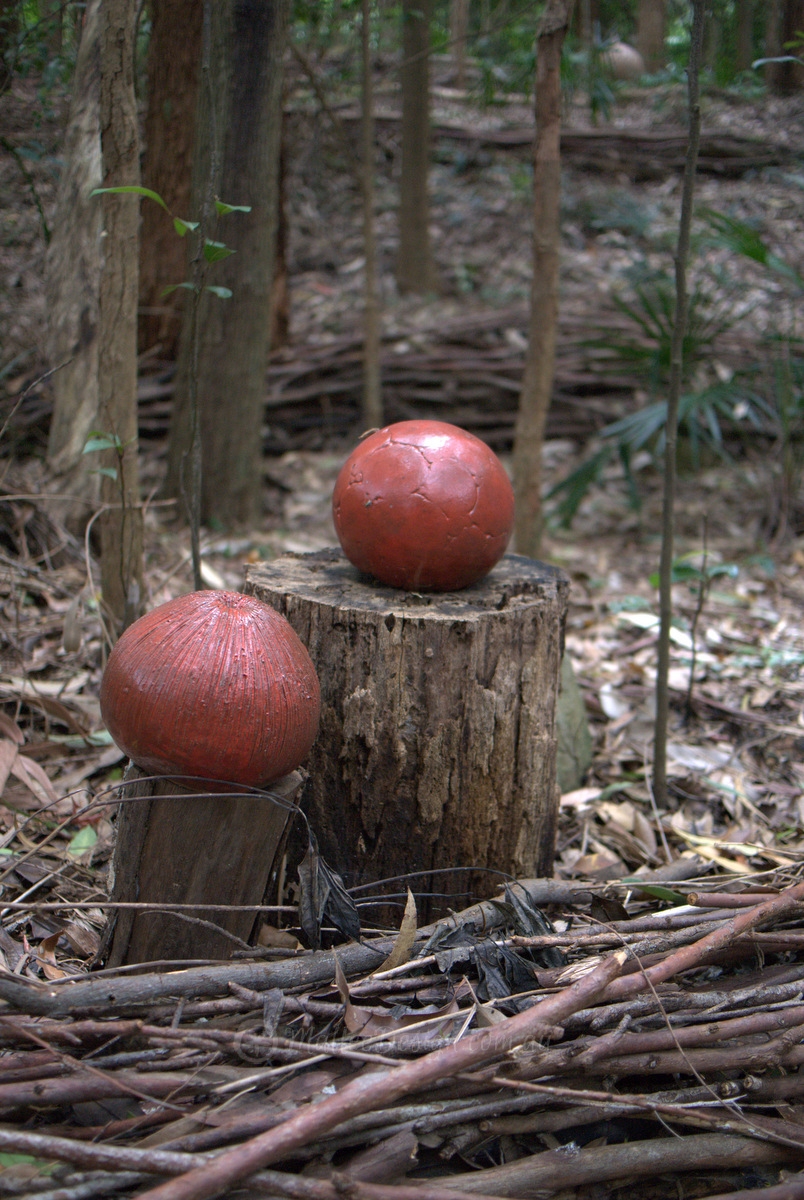 The mediums used for creating the sculptures are diverse; there are mosaics, stone, bronze, concrete and several made from weaving leaves and twigs together with mesh and rope.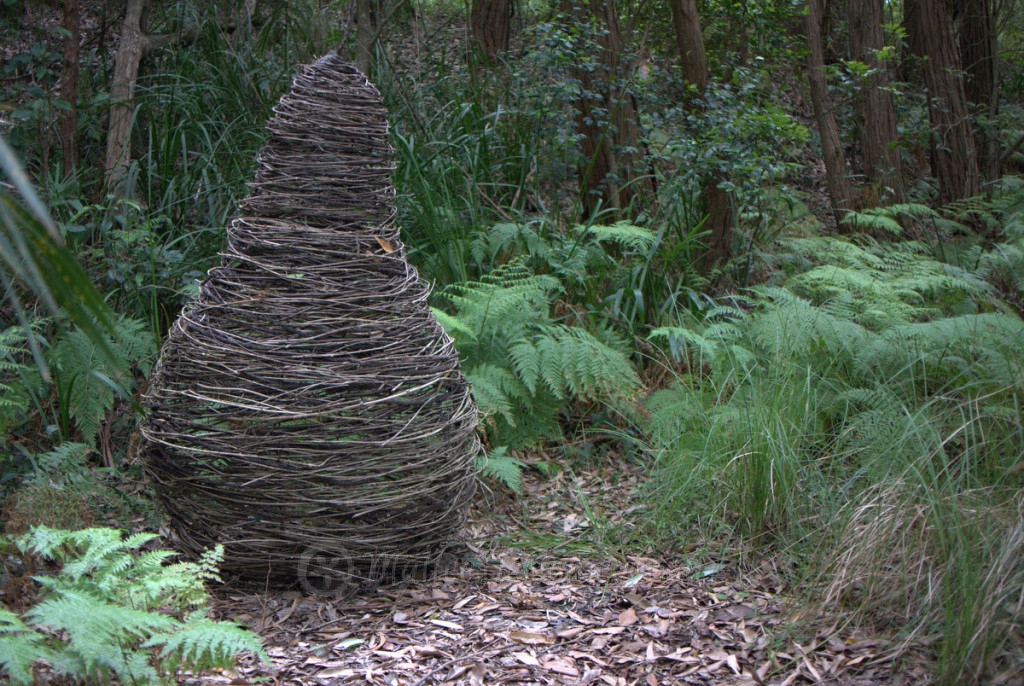 This garden is a treasure and every Illawarra local should visit to see what is achievable with a little hard work and much creativity.