Wattle Glen: Sam Cox Landscape
When I realised I would be in Victoria at the beginning of the year one of the first things I did was contact some of my favourite Landscape and Garden Designers to see if they had any open gardens that coincided with my visit. Sam Cox was top of my list and although he didn't have any open gardens he very generously invited me to look at his garden in Wattle Glen an hour out of Melbourne near Eltham.
His mud brick house sits on a gently sloped nine acre property, surrounded by waterholes and native gardens, it is absolutely stunning. There is a large portion of the property that is being regenerated and another area with vistas kept clear by a small pack of alpacas.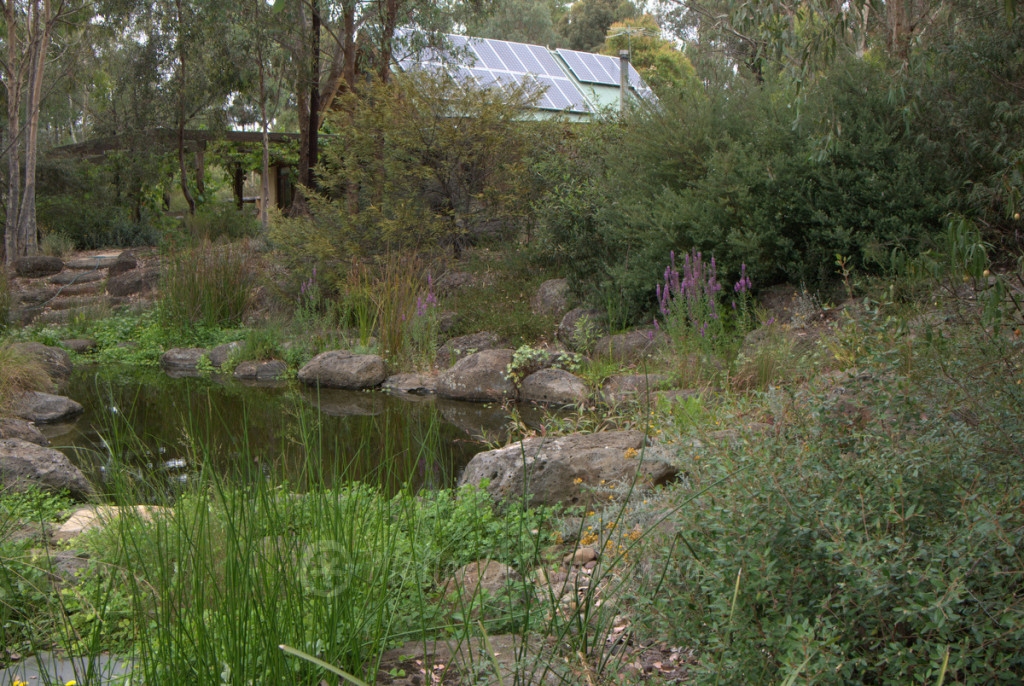 Sam Cox is a Landscape designer like no other in Australia he was mentored by Gordon Ford, one of Australia's great post war Designers in league with Edna Walling and Ellis Stone. Below is a photo of Gordon Fords old work truck, in pride of place at the garden entrance.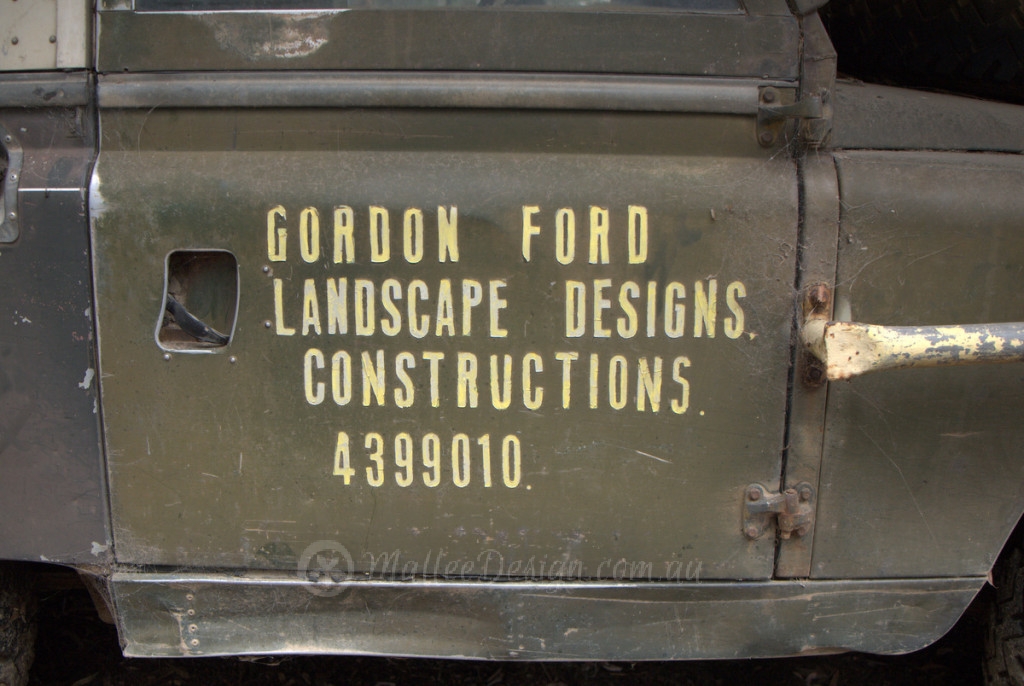 Sam has a natural gift and a great passion for landscaping and design and this has been honed by many years in the trade, his love of the natural environment shines through his work and he is obviously at ease in what he does. (I am very jelous!). He still follows the basic design elements he was taught in the beginning and uses them to create beautiful naturalistic  gardens that last forever and are true habitat gardens catering for all forms of native wildlife.
Water is an important part of his garden, there are two large bodies of water in the landscaped areas around the house. The first is a waterfall that turns into a pond only a metre away from the house, it is made from large boulders individually positioned to create as natural as flow as possible. In the photo above you can see the house in the background and in the foreground the planting of native water plants as a filtering system.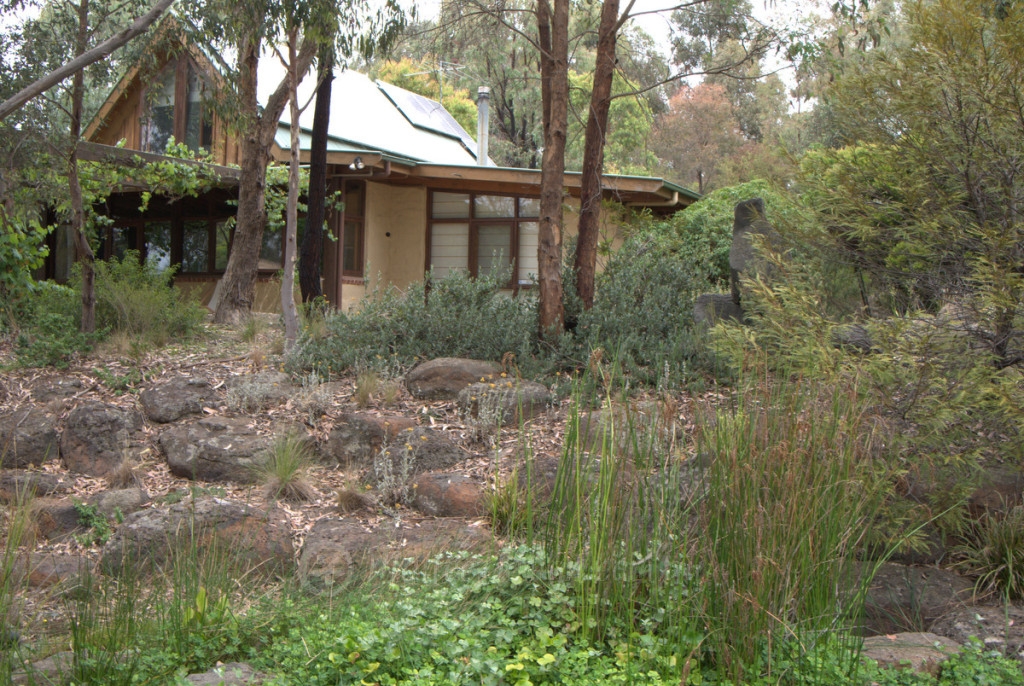 The billabong below the house is much larger and also has a small running water aspect to it, it is visible from the house at the front and also from Sam's studio. A lot of thought has gone into making these bodies of water appear as though they have always been there, there are large shallow areas around the edges allowing for large plantings of rushes and sedges.
Even when a new decked pathway has been put in, to provide good visibility of the snakes, it has been done so in a meandering manner with plenty of space for the plants to spill over the edges.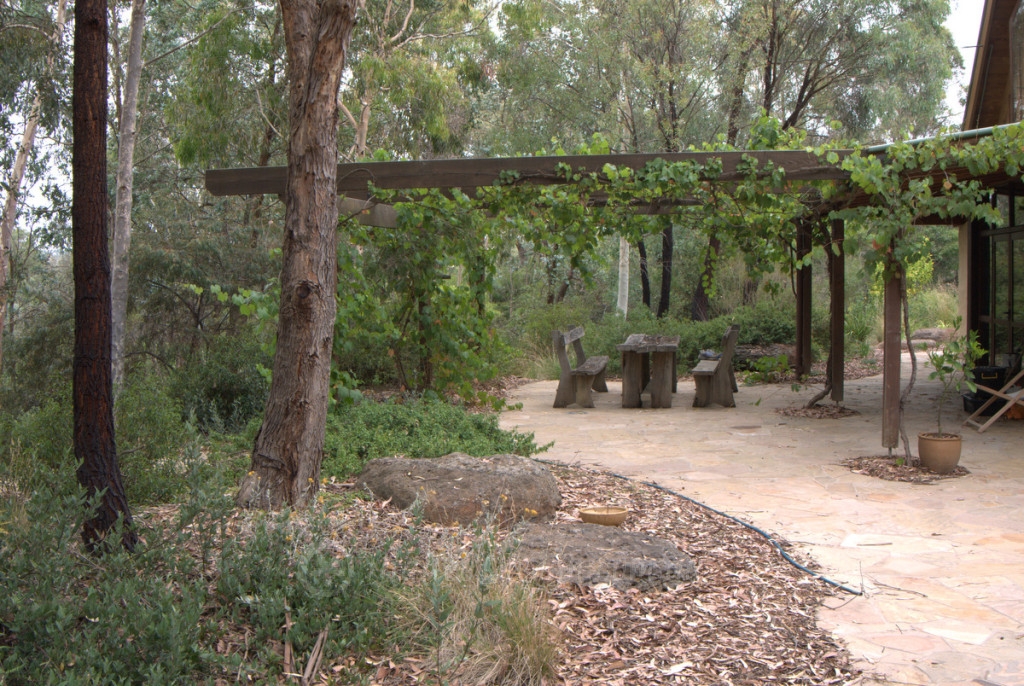 The areas around the house have recently been freshly paved with Castlemaine slate, providing again good visibility for snake spotting, but mainly clean gentle lines, this surface will age quickly and blend in with the large boulders.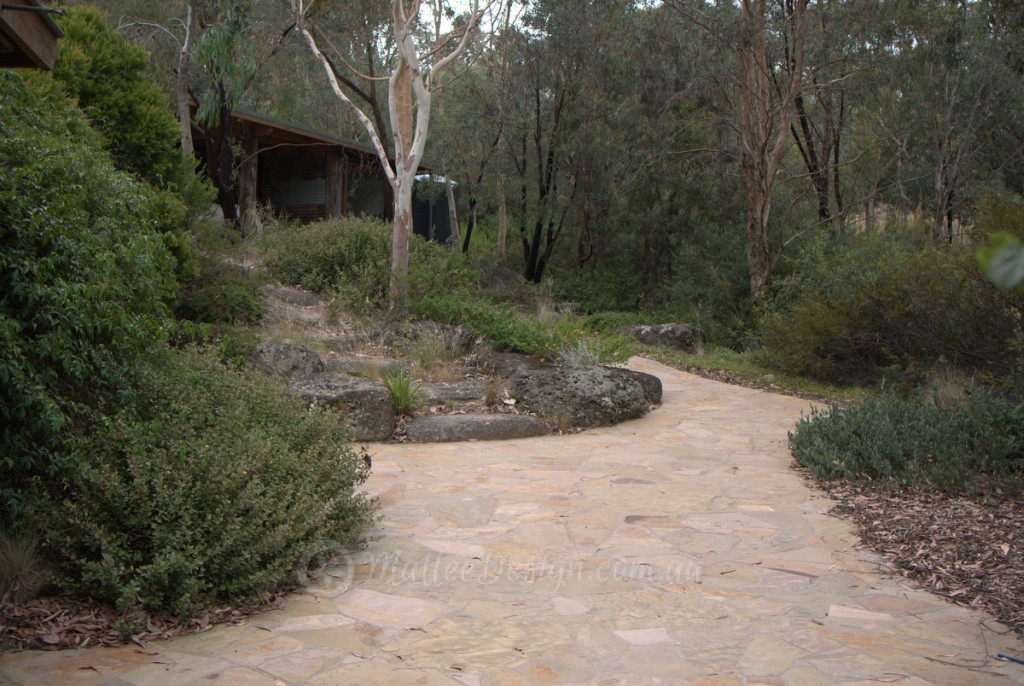 The plant palette used around the garden is quite simple and understated, many local indigenous species are represented and many large trees have been planted close to the house. Sam designs mainly on site and says the plant species are secondary, he thinks in form first and choses the plants second. I can relate to this way of working and it makes perfect sense, some of the species commonly represented as under storey fill plants are Brachysema celsianum, Correa alba, Correa reflexa, Rhagodia spinescens and Westringia spps.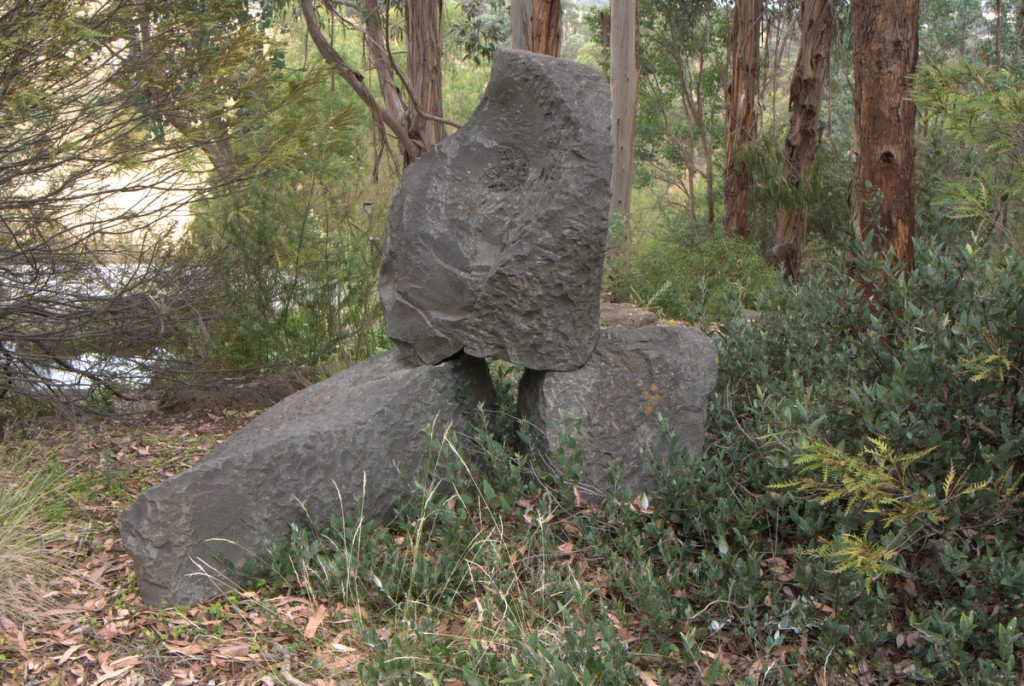 Sculpture has a place in the garden too, below is the gardening tools graveyard.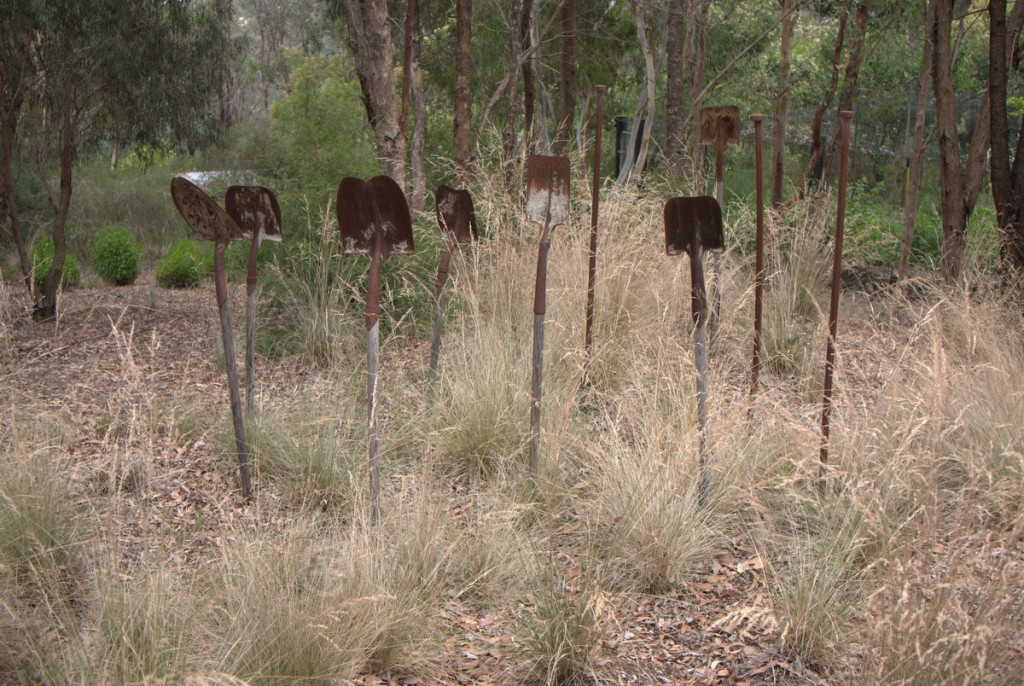 Wattle Glen is open regularly through the Australian Open Garden Scheme, it is open next month in fact.
It is worth a visit but if it is too far, then do some reading on Gordon Ford, his design principals have a lot of relevance for todays designers and gardeners. We are lucky we have someone like Sam to guide us further!