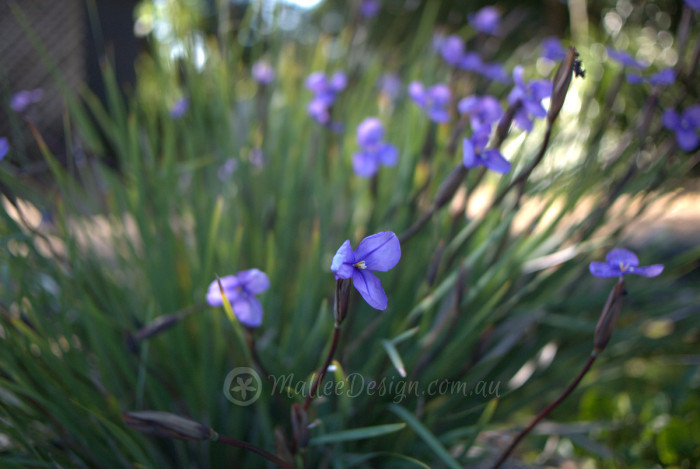 Tufted Herbs: Patersonia sericea
I need to admit I am not very competent when it comes to recognising and utilising Australian tufted perennial herby plants in a garden. For some reason I get the Theliomenas confused with the Thysanotus and the Sowerbaea and with Arthropodium! All are beautiful and all are grass like with wonderful prominent flowers poking their heads up … I would like to use them more.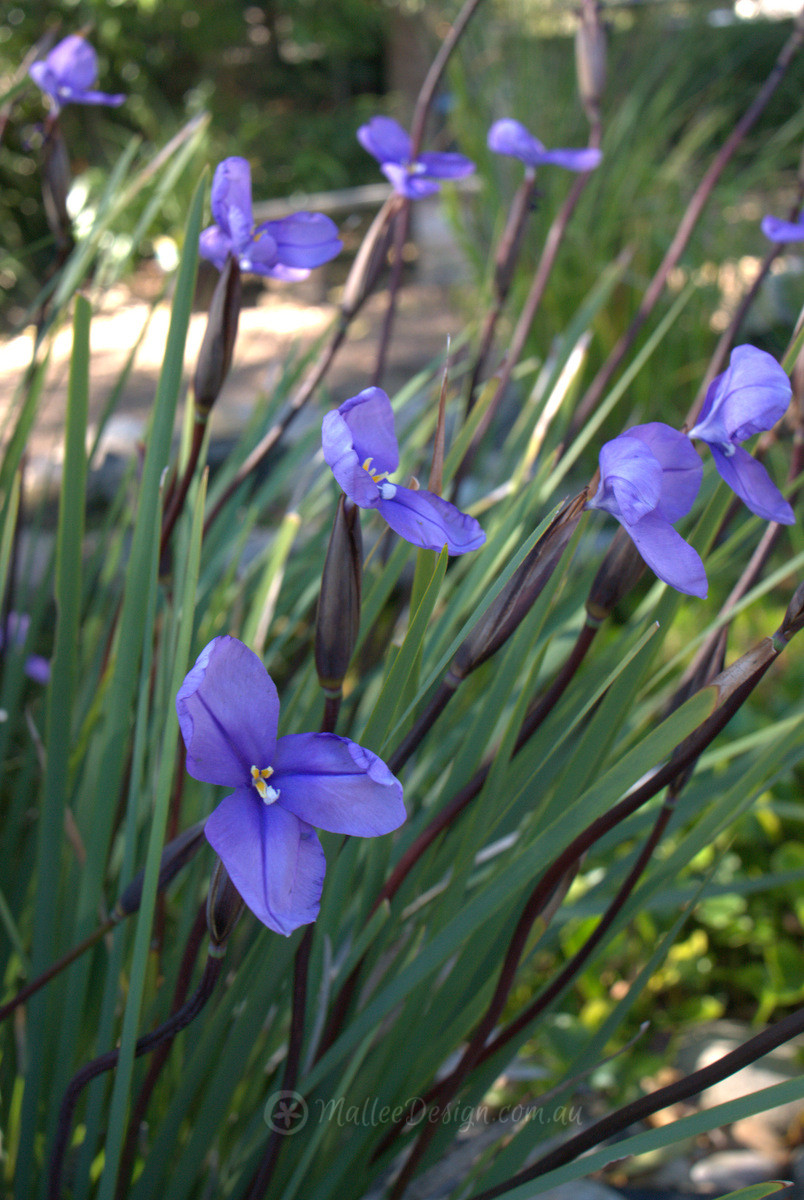 I have decided to research and document as many of these species as I can and hopefully in the future I will retain their valuable information and use them more often in my gardens.
This beautiful tufty thing is Patersonia sericea or Silky Purple Flag, and is endemic to Eastern Australia. Did you know each flower only opens for a single day ? so the clump has new buds coming up constantly, which are in themselves quite striking as you can see in the image below.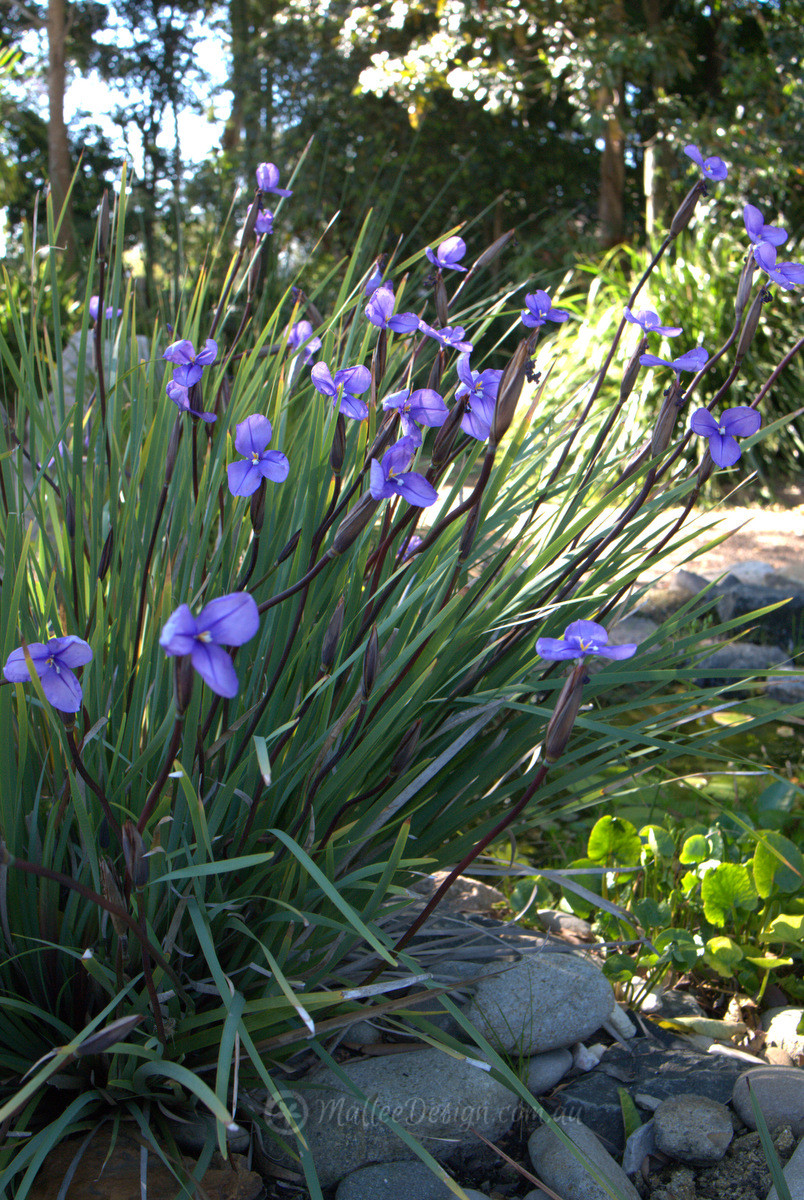 Patersonia sericea will grow happily in a well drained soil in part shade or full sun, and the flowers will close in very hot or dry weather. A reliable source of moisture is a must for this tufty. The flowers can be deep purple like this one, pink or even white and the grass head is a lovely grey green and gets to about 60cm x 60cm, which is a very useful size for a feature grass.