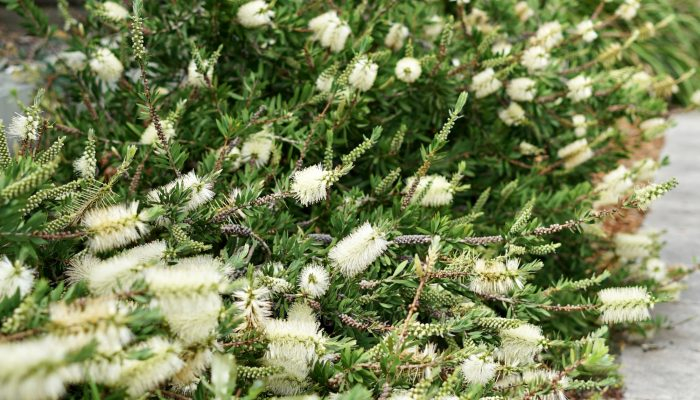 Try not to dismiss Callistemon 'White Anzac'
I have often included this hardy little shrub as one of my least favourite native plants, it can be spotted unkempt in the gardens of petrol stations or nature strips, languishing leggy and forgotten. But if given a little attention it can become a stunning floriferous show stopper!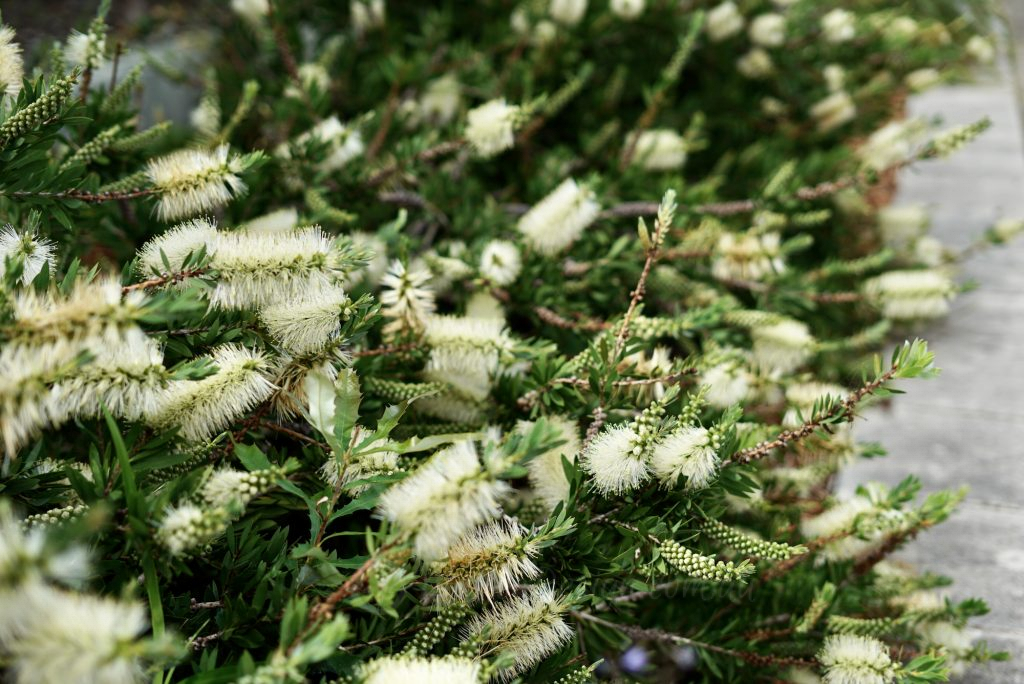 Callistemon 'White Anzac' is a low mounding shrub growing between 1/2 a metre and 1 metre high by 1 to 1.5 wide. It is essential that it is given a decent prune after flowering, this can happen twice per year, in Summer and Autumn.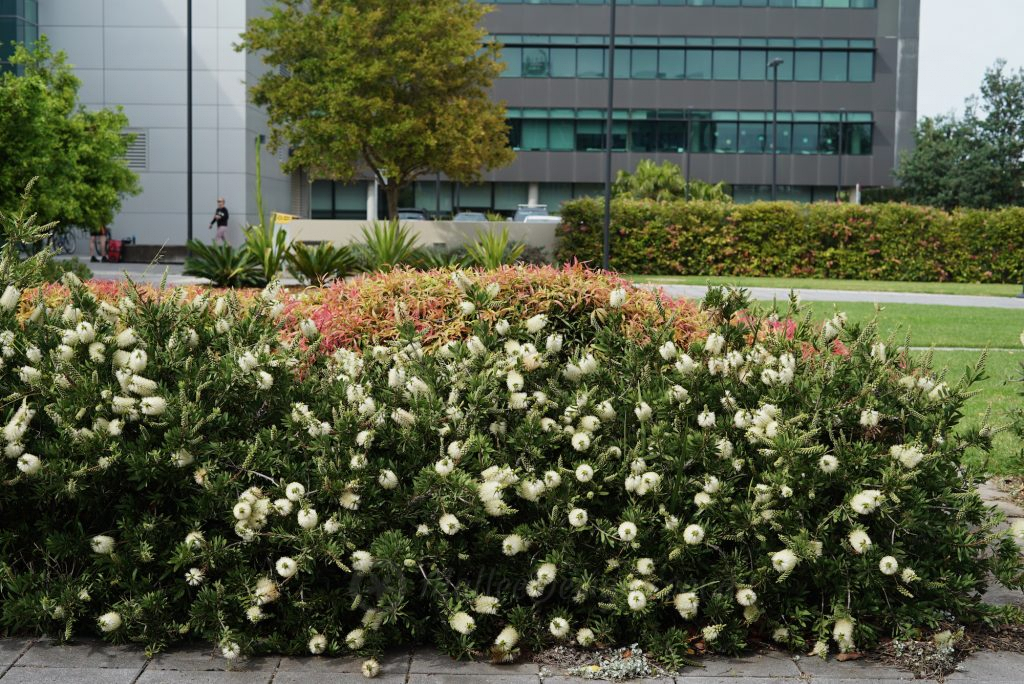 The large white bottlebrush flowers attract birds and bees alike, and because of the dense nature of the shrub small birds will also use it as a habitat plant. It can withstand temporary inundation and heavy clay soils, grows well in part shade to full sun and is forgiving in a dry summer.
In the image above you can see 'White Anzac' paired with 'Great Balls of Fire', another fantastic Callistemon cultivar however it doesn't flower. 'White Anzac' makes an excellent low hedge or garden border plant, it can also be used in smaller gardens and tight spaces with limited soil profile.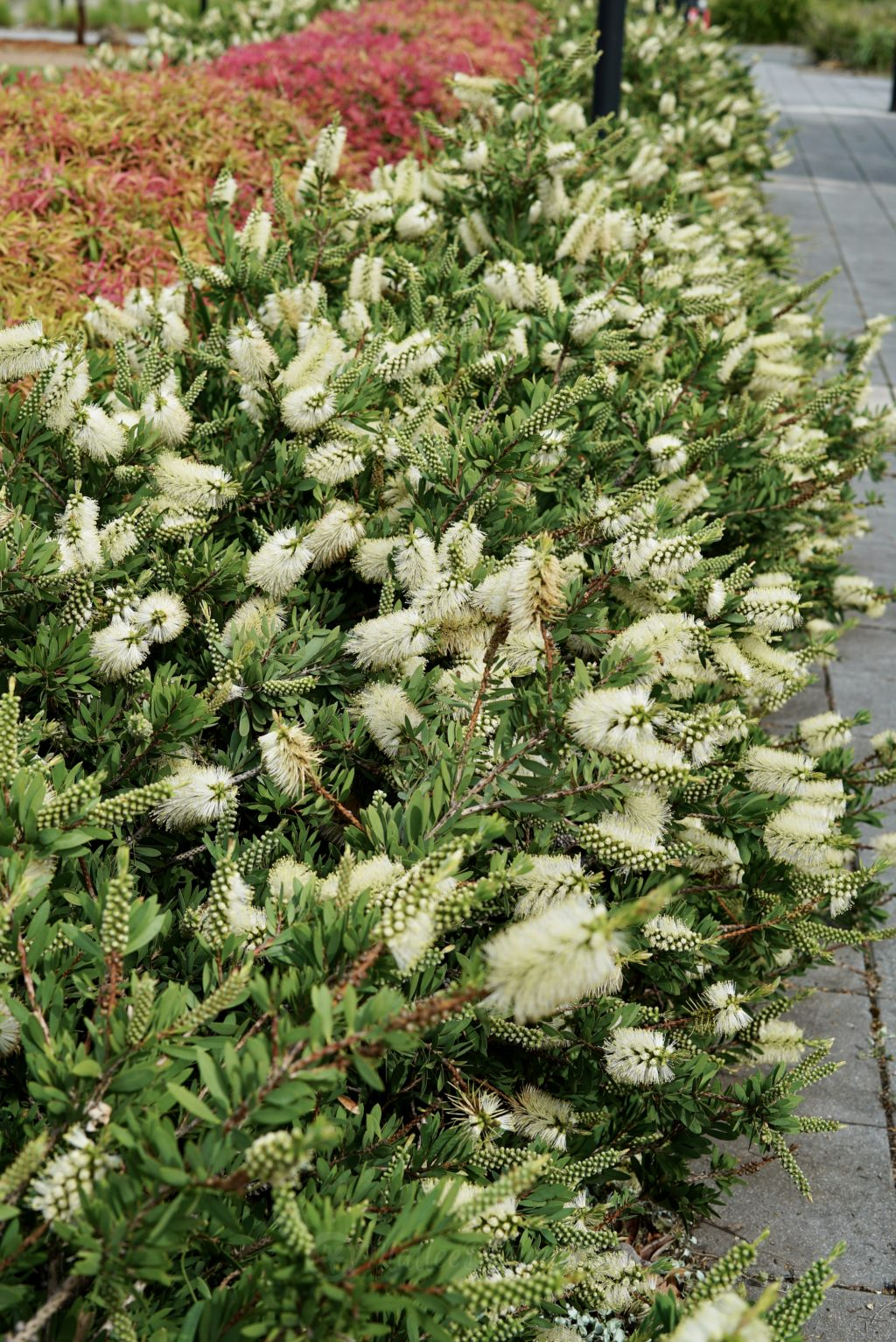 So there is really no excuse for this bottlebrush to look shabby, as long as it gets a regular hard prune it will reward you and the wildlife with ample flowers without too much fuss.