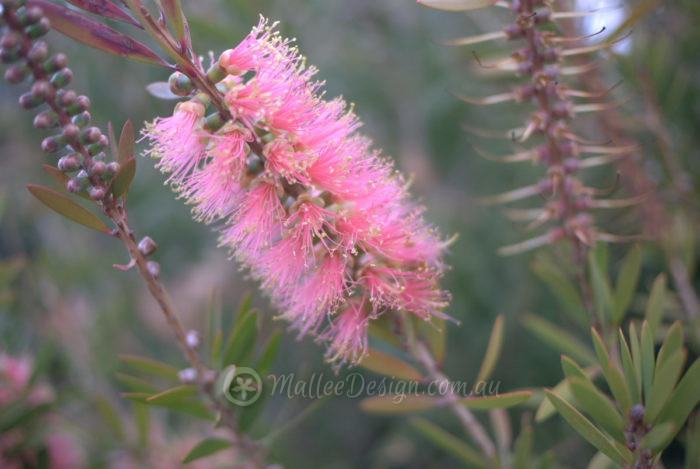 Pretty in Pink: Callistemon 'Pink Champagne'
There are so many varying coloured Callistemons available now, there isn't really any reason to only associate them with the traditional red anymore.
I am a big fan of the softer coloured bottlebrushes, the greens pale yellows and pinks, the soft pinks in particular are some of my favourites.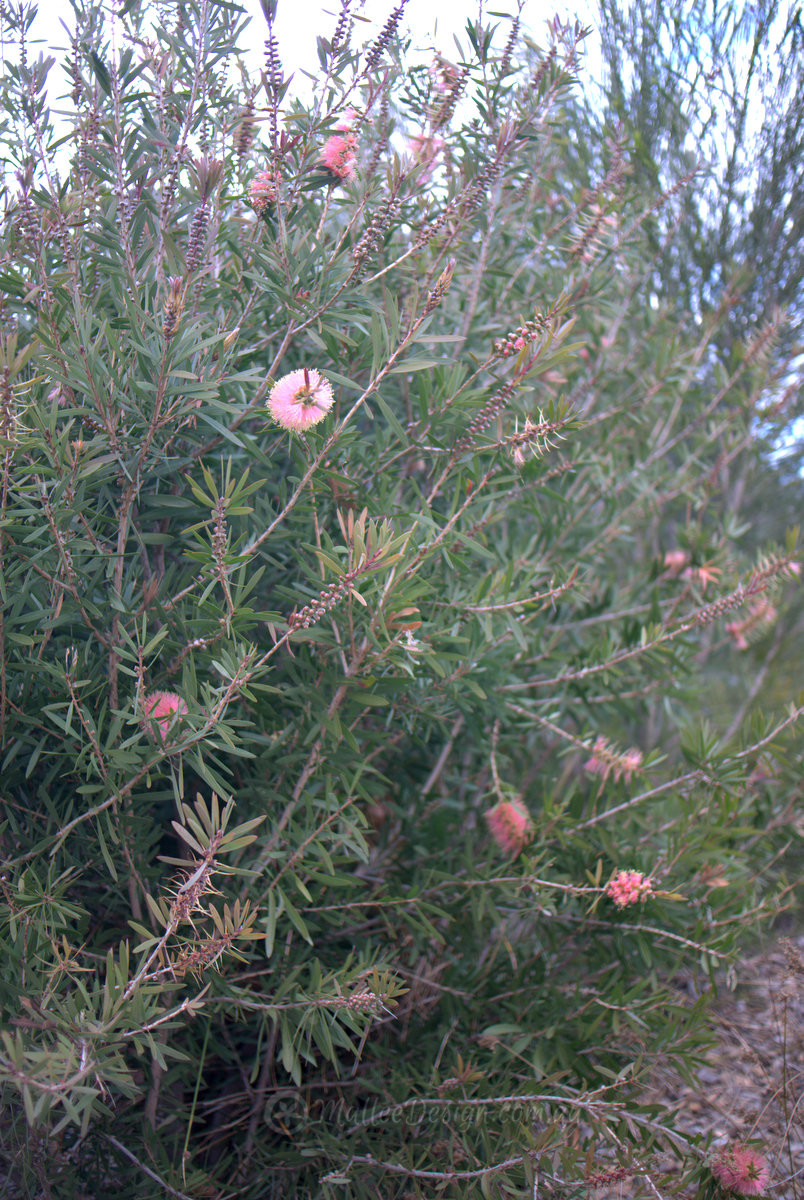 This is Callistemon 'Pink Champagne' a very versatile medium shrub with an upright habit and varying shades  of pink bottlebrush flowers that fade with age. It is attractive to honeyeaters and lorikeets.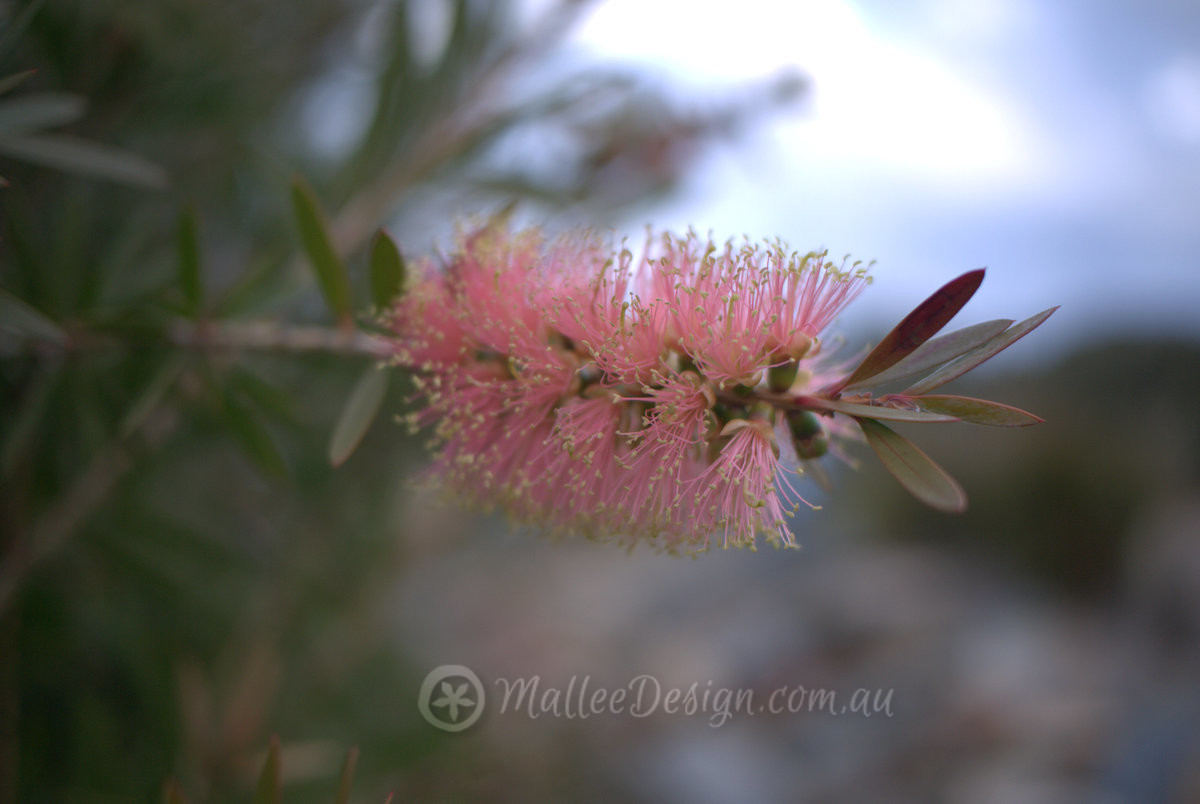 This specimen was growing in a Canberra carpark and flowering in early Winter! Most Callistemons will flower both in Spring and Autumn, the Autumn flowering is usually a little less prolific than the Spring flush.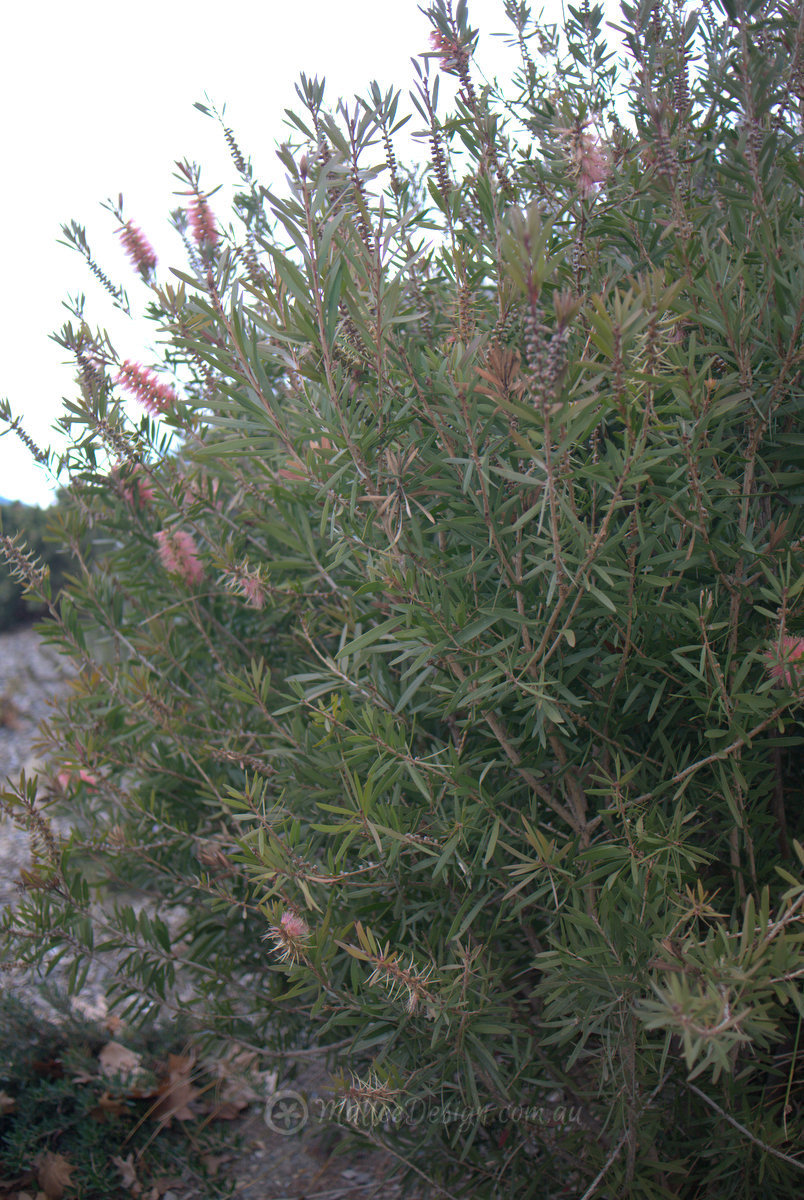 Callistemon 'Pink Champagne' makes a wonderful screening hedge or medium feature shrub for wildlife habitat. It will cope with a heavier clay soil and responds well to annual pruning after flowering. It has a  fairly narrow habit growing 3 metres high x 1.5 wide, it is a useful plant for growing in windy exposed sites and will handle a heavier clay soil and temporary water logging at the root zone.