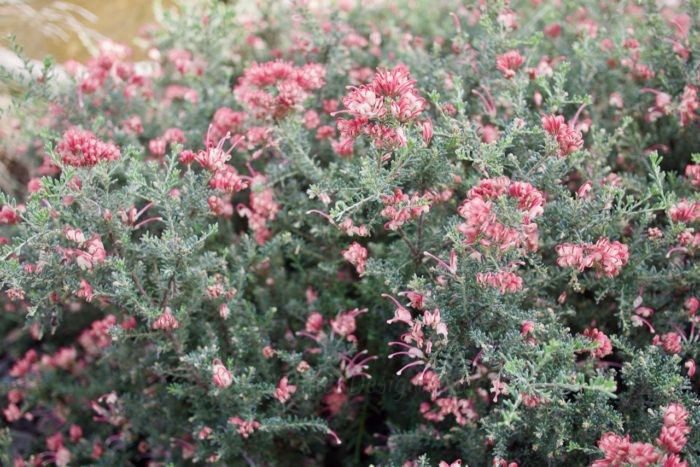 The Grevillea that ticks all the boxes: Grevillea 'Winter Delight'
This low growing shrub is one of my favourite Grevilleas, it covers itself in pinky red flowers all through winter to attract the birds and the bees. It has a naturally dense habit which can only be improved with a little tip pruning now and again and yes, it has grey leaves, my favourite!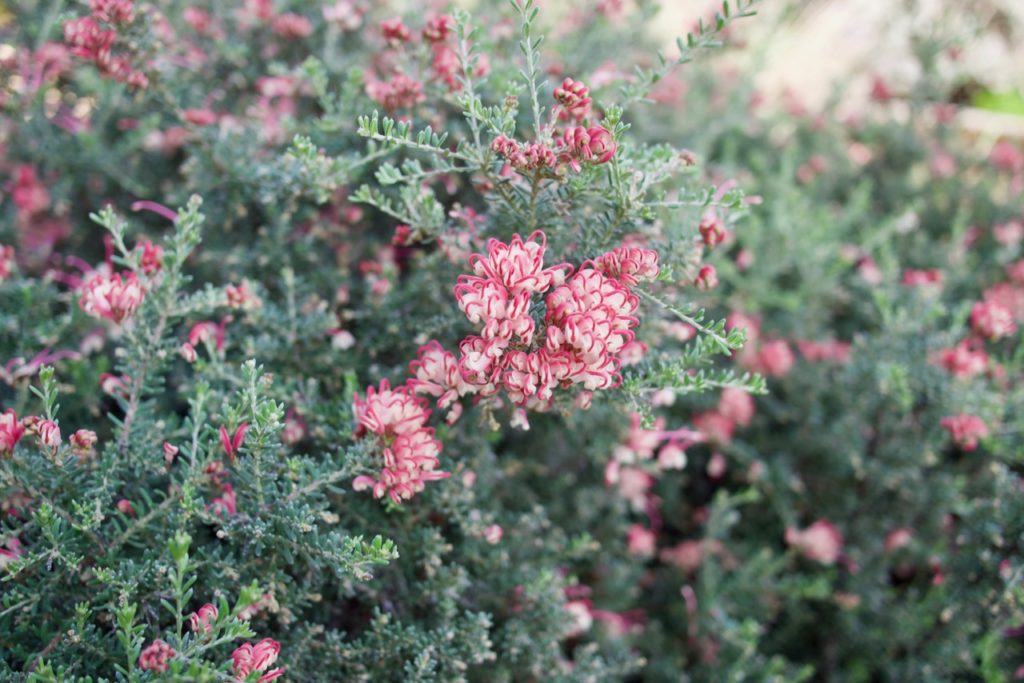 Grevillea 'Winter Delight' grows to around 0.5a metres high by 1 metre wide and has a low mounding habit which can easily be pruned to a more formal shape if required.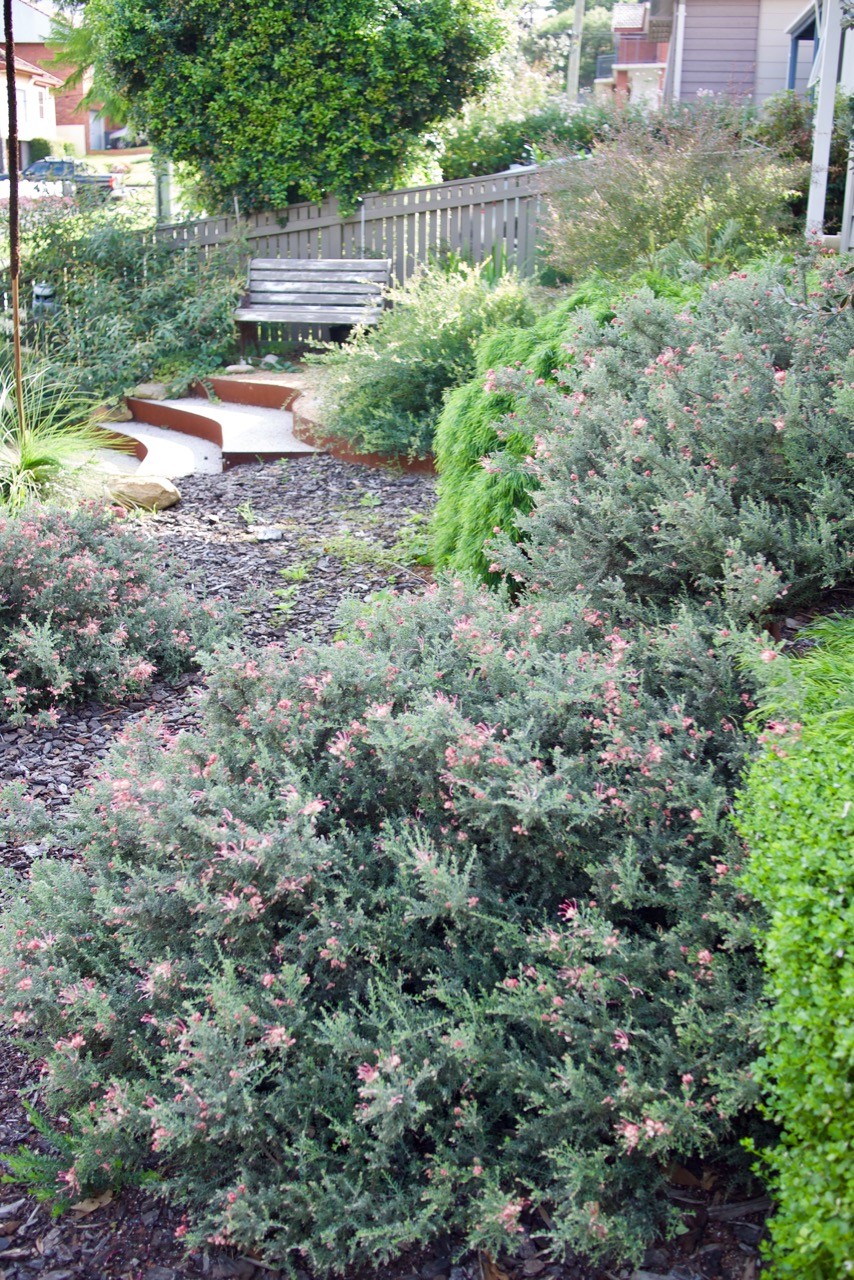 I like to combine it with other low growing shrubs of a similar size but with a contrasting leaf colour like Acacia 'Mini Cog' or Hymenosporum 'Luscious', this makes the grey really 'pop' ?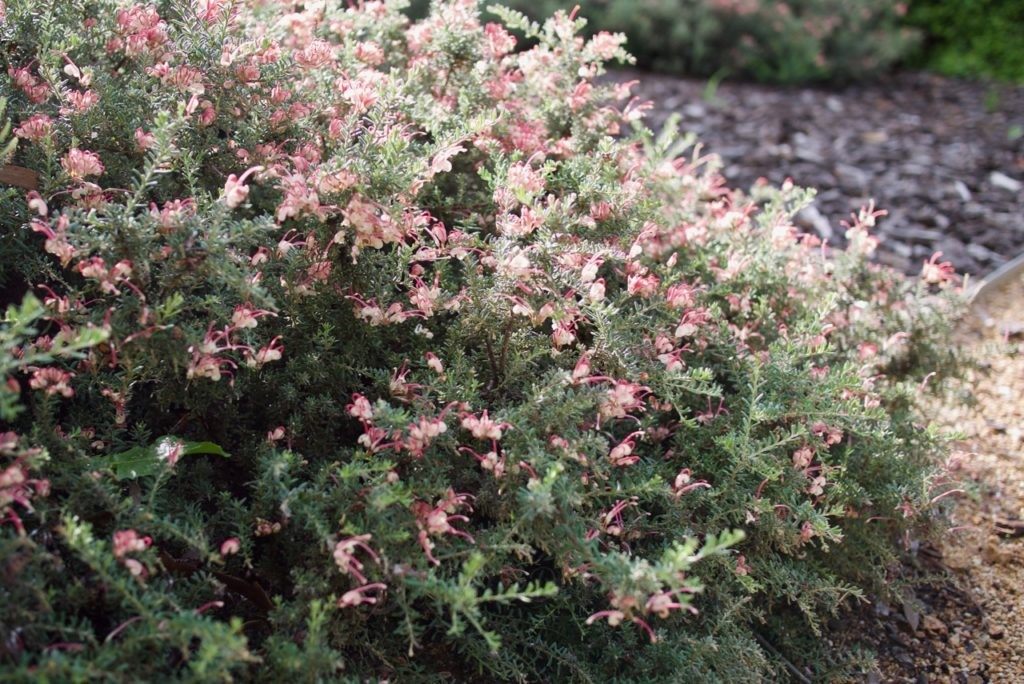 Grevillea 'Winter Delight' enjoys a well drained soil in full sun to part shade but the more sun it receives the more it will reward you with flowers from Autumn through to Spring.
This Grevillea is frost resistant and can withstand long periods of dry, the only thing it really dislikes is excessive humidity and lost of rain in the Summer months.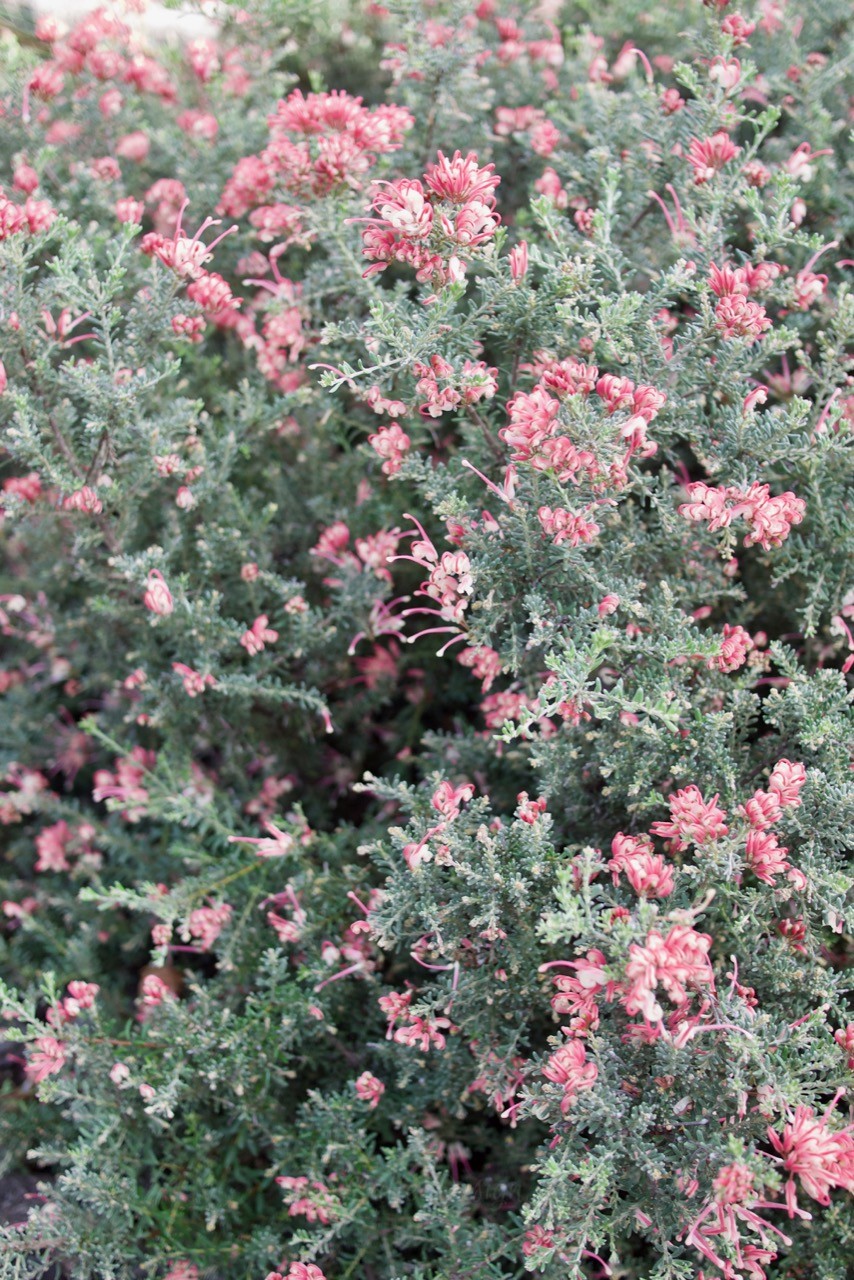 This is a great shrub and fulfils many uses in a native garden, attracting wildlife, giving structural form and always providing visual interest even when not in flower. I can't recommend it enough, hopefully you will find room for a Grevillea 'Winter Delight' in your garden!