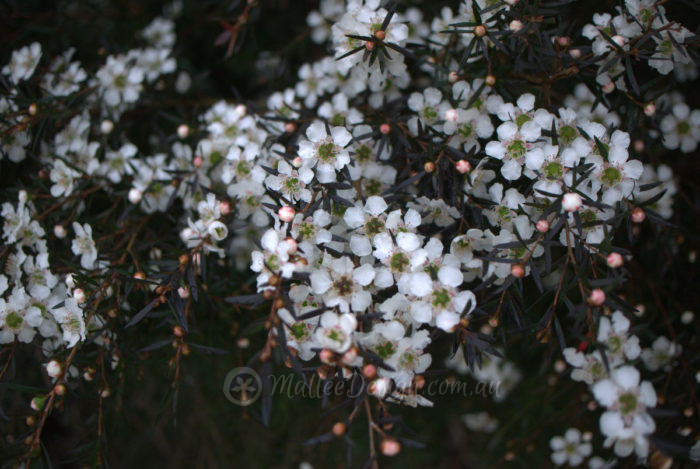 The exploding Leptospermum 'Starry Night'
I have been monitoring these Leptospermum obovatum 'Starry Night' shrubs (that   I planted in a neighbours garden) closely, waiting, waiting for them to flower and BOOM! last week they exploded!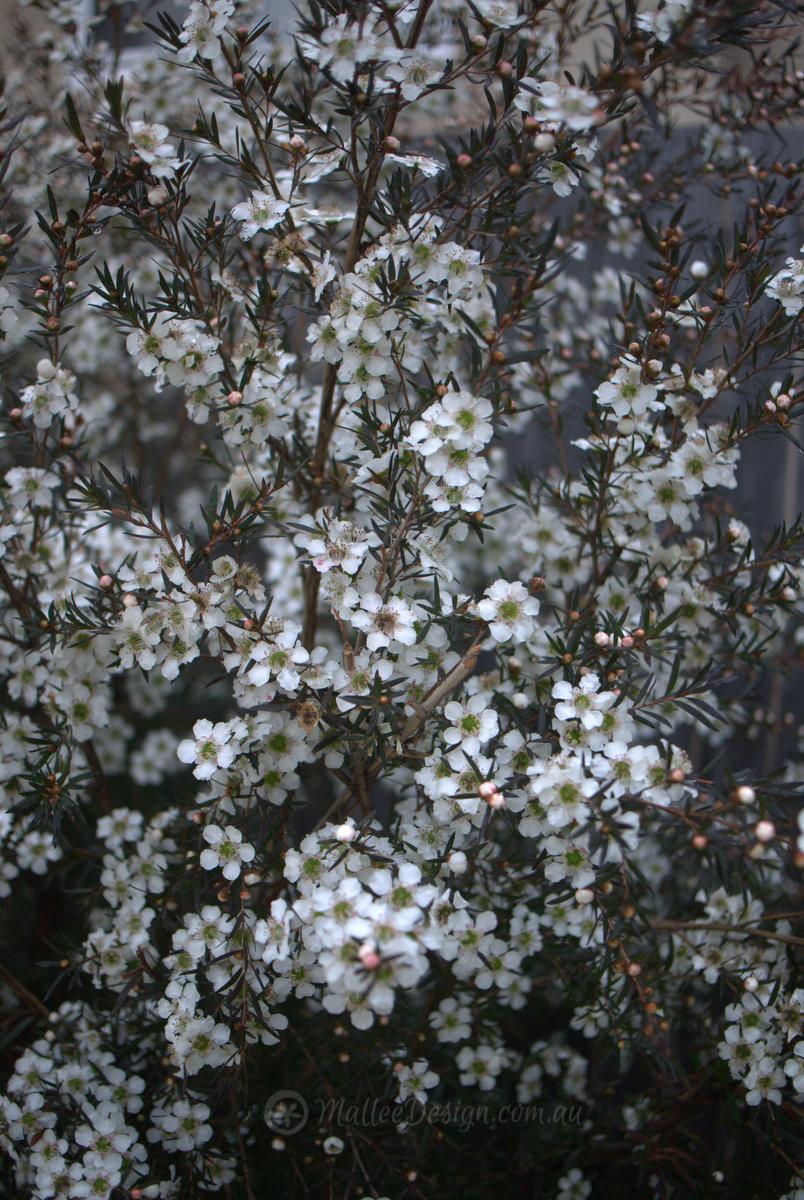 I love reddish or burgundy foliage and there are several species of Leptospermum with a red tinge to the leaf however 'Starry Night' is my favourite. The leaves turn a deep maroon when in full sun and the 2-3 metres shrub has a weeping habit.
Tea trees flower in summer and this species is profuse in bloom, attracting birds and bees alike as well as providing shelter for smaller birds.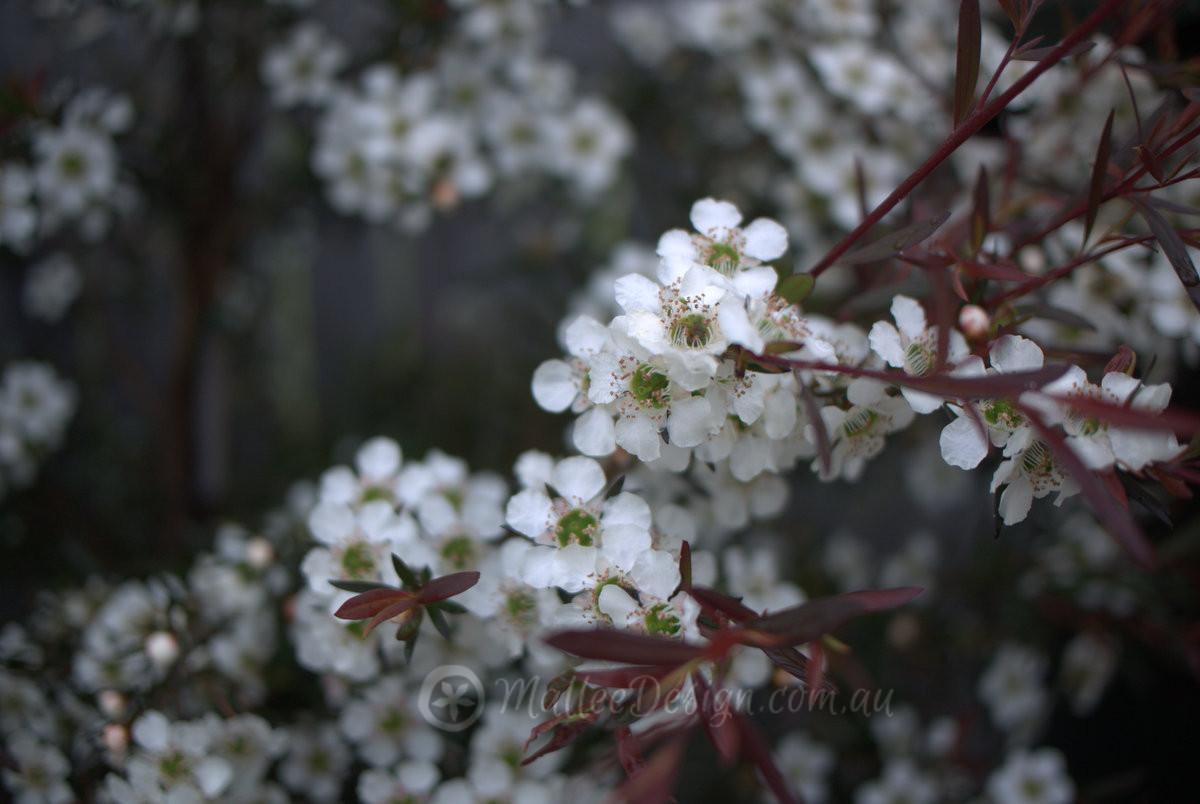 Leptopsermum 'Starry Night' makes an excellent screen or hedging shrub and grows quickly in full sun or part shade. It also looks lovely when not in flower as the leaves and habit contrast easily with other medium shrubs, as you can see in the image below where it was interplanted with Casuarina 'Green Wave'.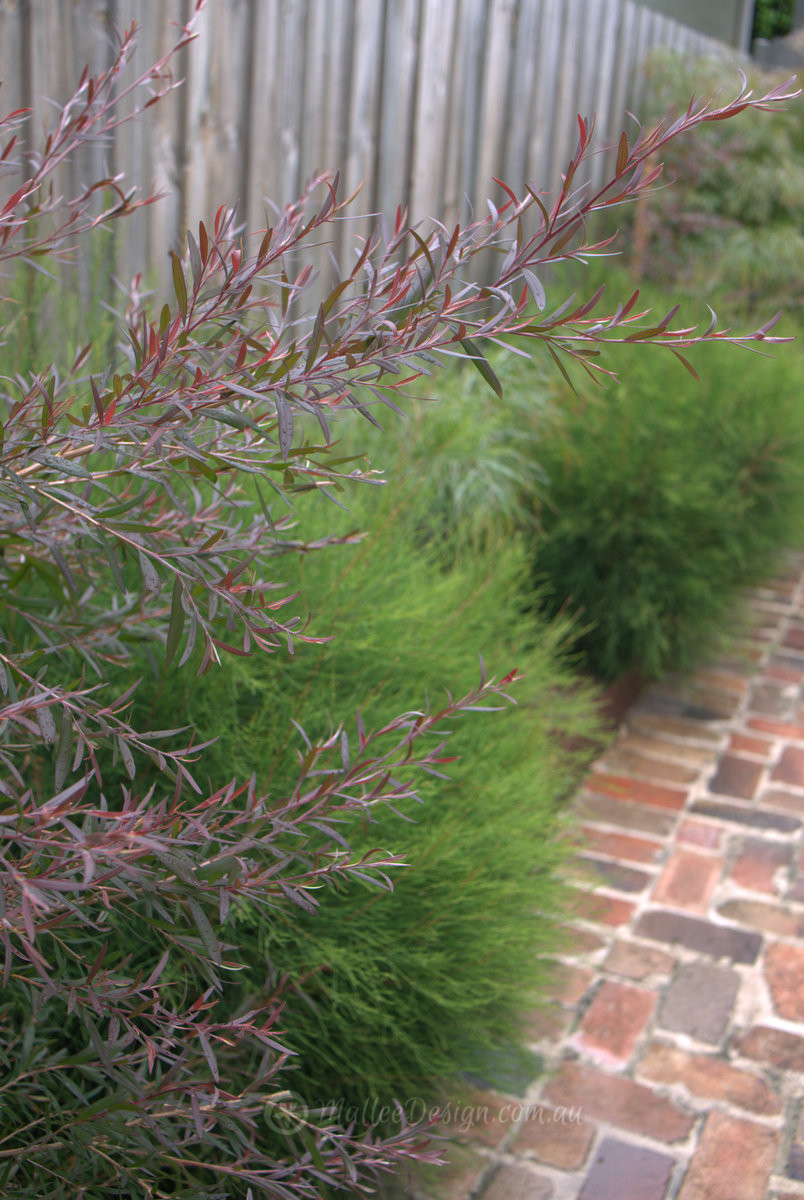 Most Leptospermum are very quick growers and in ideal conditions with plenty of water and sun will easily put on a metre a year of new growth.
So why not try a tree tree screen and mix in some reds with Leptospermum 'Starry Night'? its even a little bit Chrismassy 😉