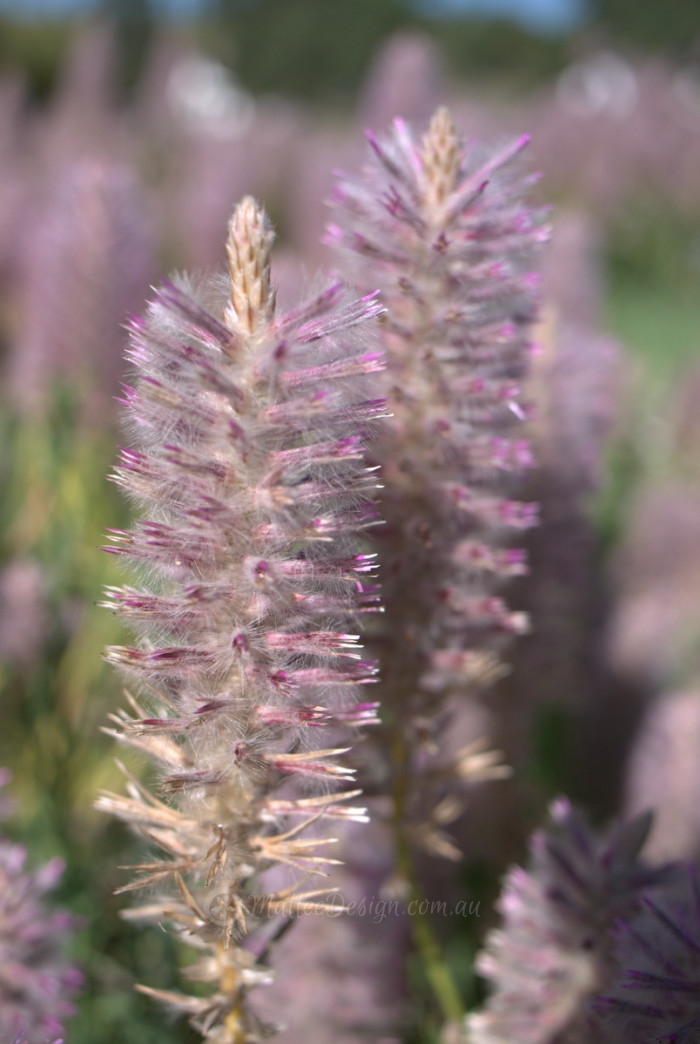 Stunning Arid Plant: Ptilotus exaltatus
This is Ptilotus exaltatus, Lambs tail or Pink Mulla, in full bloom at Mt Annan Botanic gardens. Here it has been mass planted for full effect, to replicate what you would see in the desert, a field of soft pink flower heads it is most impressive.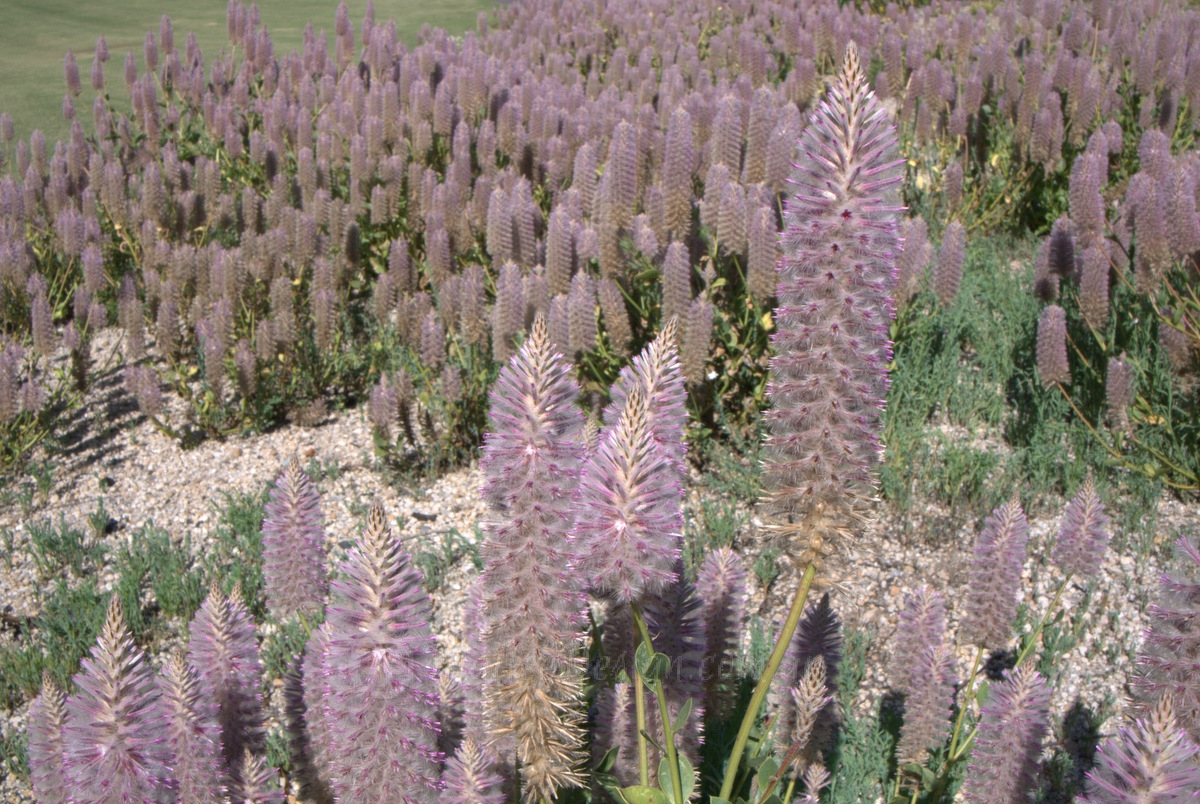 Although it is an arid land plant and therefore requires very well drained soil, I would say it is one of the easier to grow. It does like a dry summer but will withstand a reasonable amount of humidity even on the east coast. If you can't commit to a mass planting like this one they also work well as feature plants set amongst grasses and ground covers. The flowers are very long lived and make excellent cut specimens.