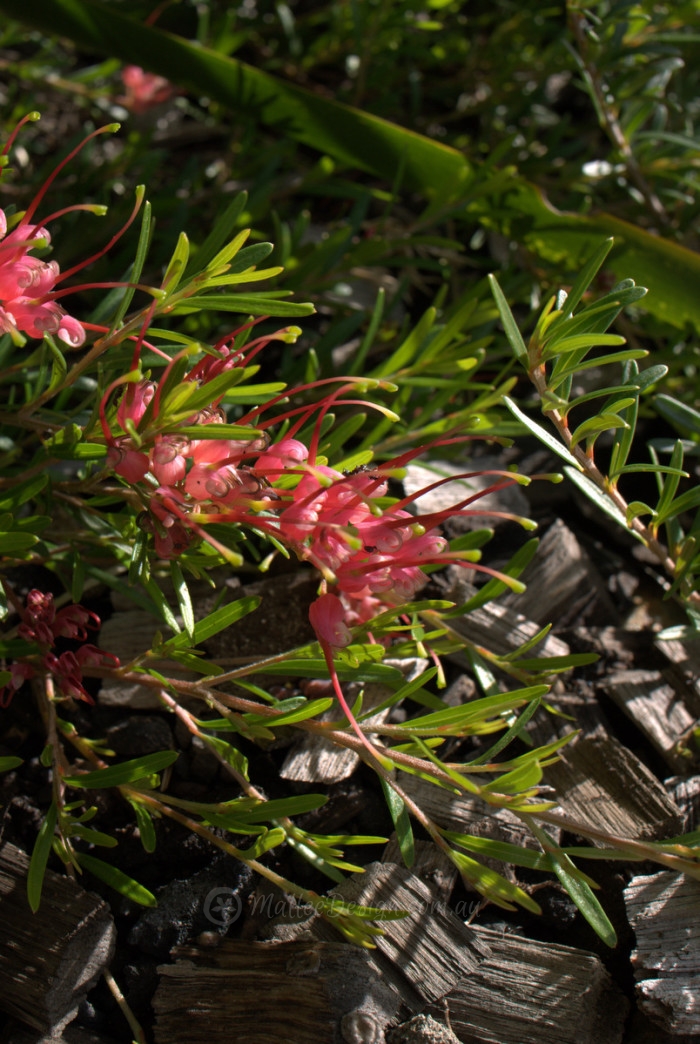 Crazy Carpeting Grevillea ground-covers
OK so these two Grevilleas are a bit famous for going wild in the best way possible of course! They are fast growing and will cover a really large area, plus they are hardy and flower a lot. What more could you ask for? The image above is the flower of Grevillea 'Gin Gin Gem', I love the simple leaves of this Grevillea and the way it has a lawn like look from a distance as you an see below. It is a wonderful thick carpet and the weeds don't have much chance of getting through. It also provides a nice open space in a garden if  you have lots of different plants growing close together. As you can see in the back of this garden here.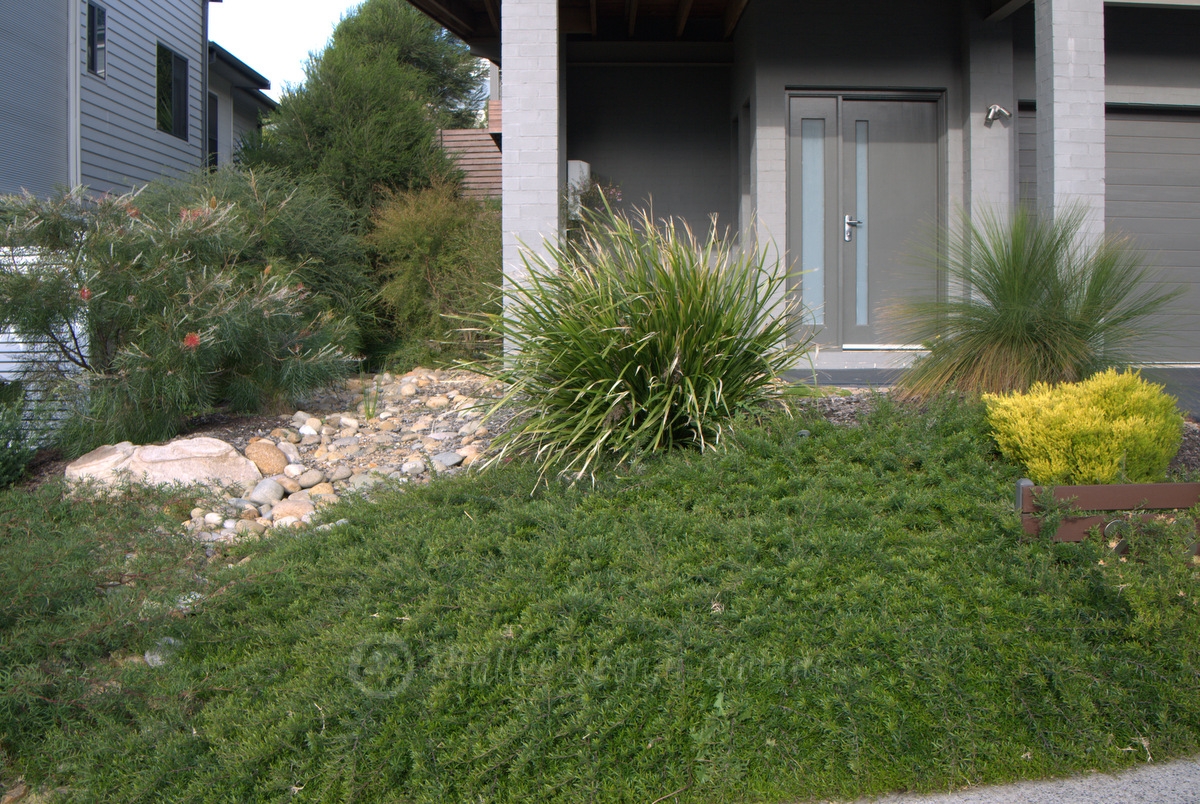 The next one is Grevillea 'Bronze Rambler', on oldie but a goodie, apparently it an cover approximately 5m2 and I don't doubt this anymore after seeing this garden!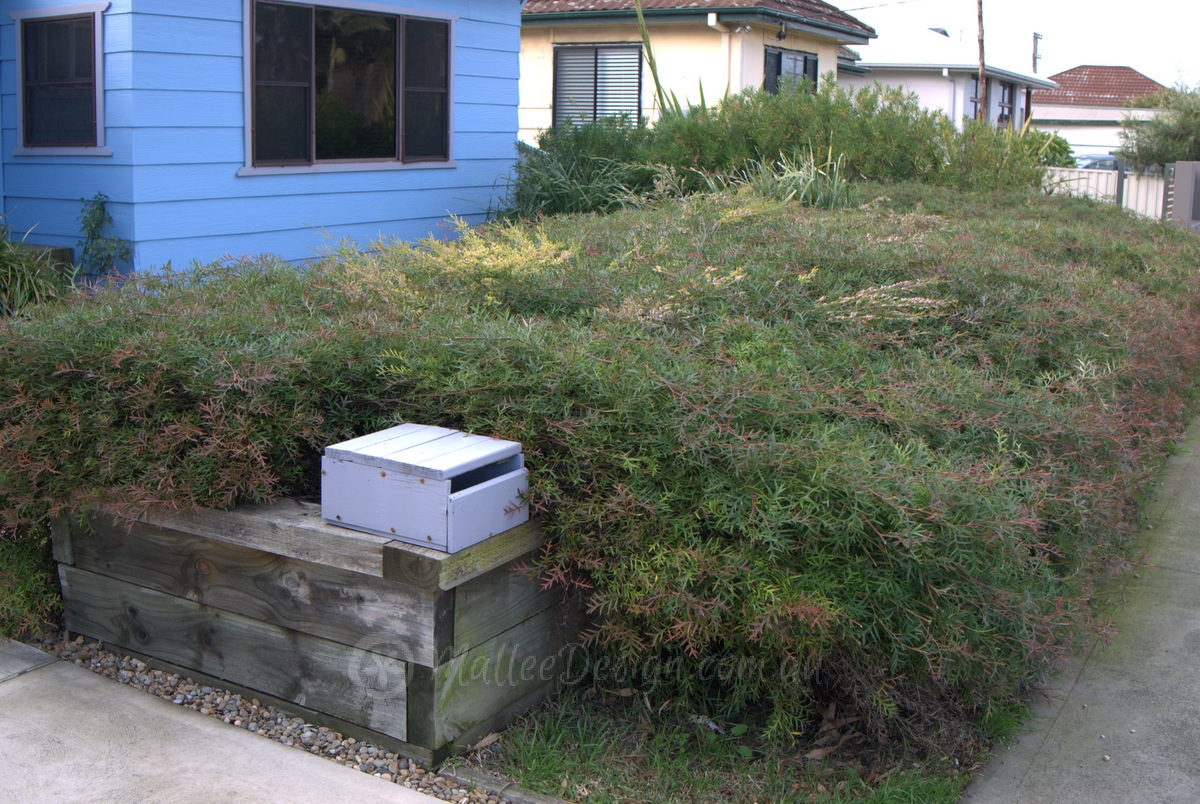 Amazing! it is pretty much a low hedge, planted into a raised bed, it is kept pruned and looks wonderful with the beautiful new magenta growth and red stems.
Below you can see it next to the 'Gin Gin Gem', they look great next to each other with their contrasting foliage.