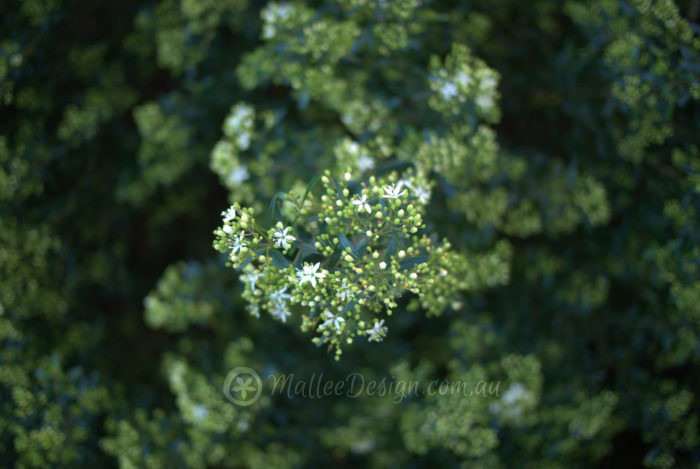 Shade loving Leionema 'Green Screen'
This is still one of my favourite native shrubs for growing in dry shade or part sun,  Leionema 'Green Screen' is a hybrid of L. elatius and L. lamprophyllum, and is an extremely useful plant!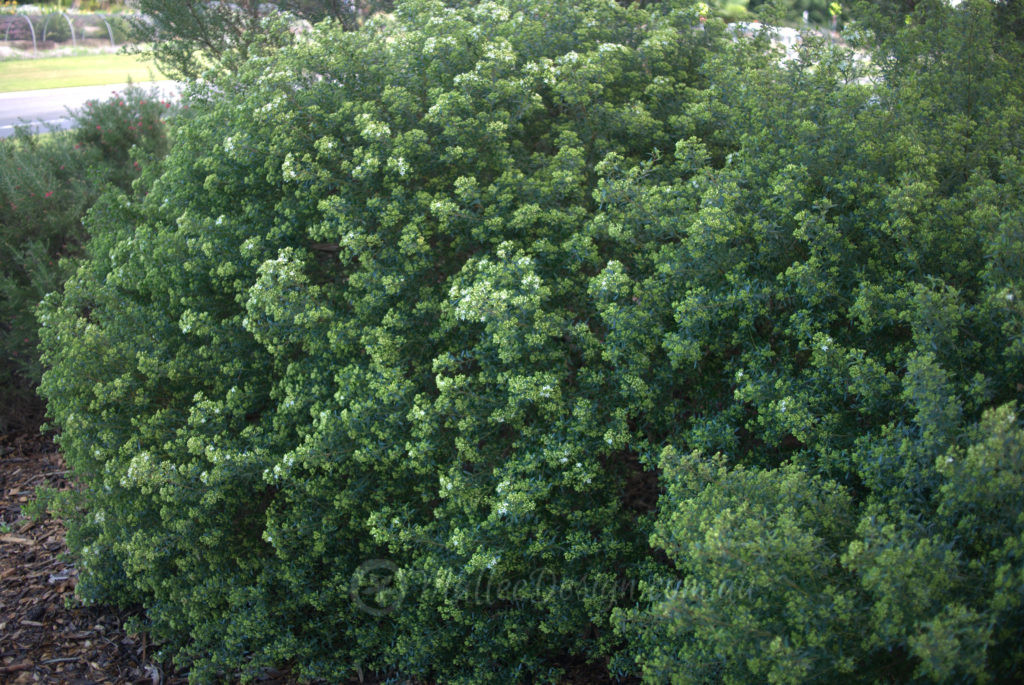 In the image above you can see its mature habit, thick and bushy and dense with flowers in mid to late winter.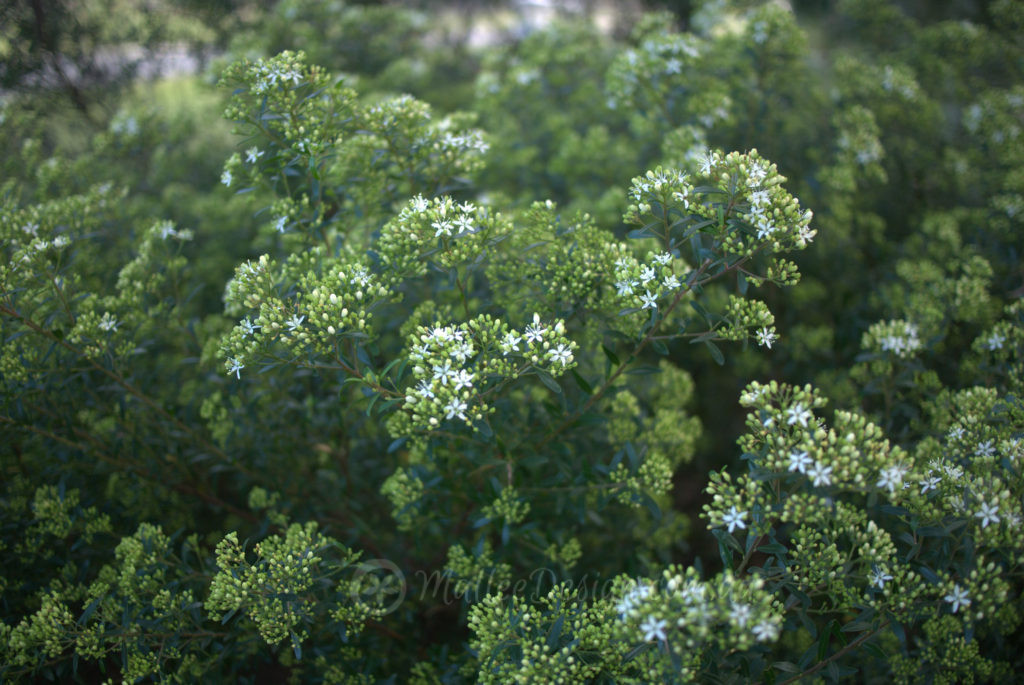 Leionema 'Green Screen' grows to approximately 1.5 to 2 metres high and the same wide, it has a naturally dense habit but an annual prune will help to keep it looking luscious.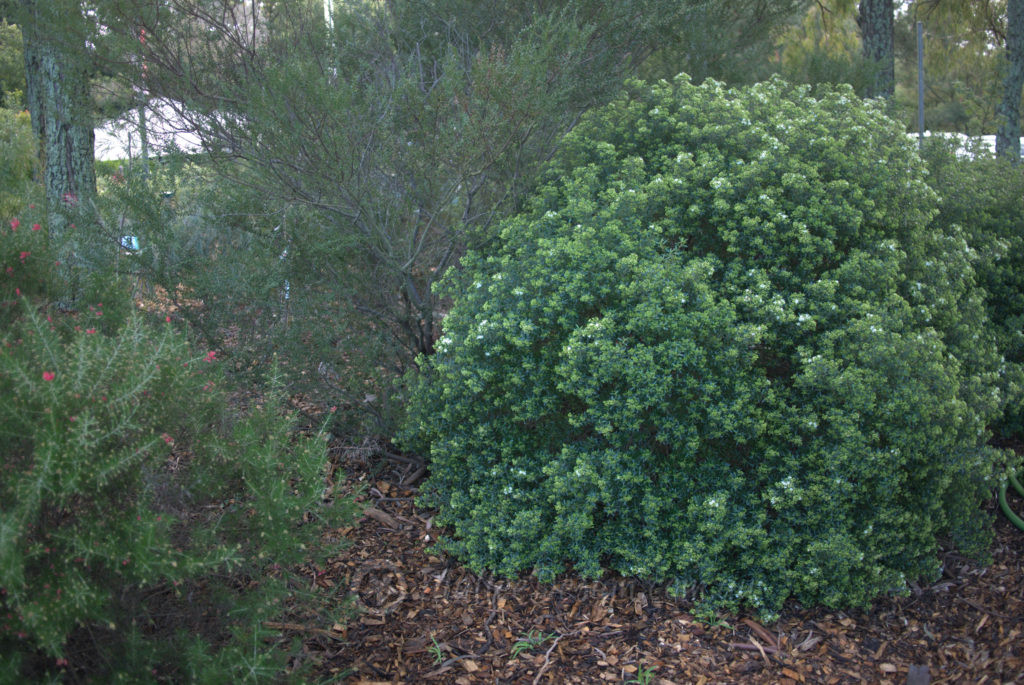 In the image above you can see the way it branches all the way to the ground, these specimens were growing underneath large established Ironbarks with other shade tolerant species like the Grevillea 'Scarlet Sprite' on the left.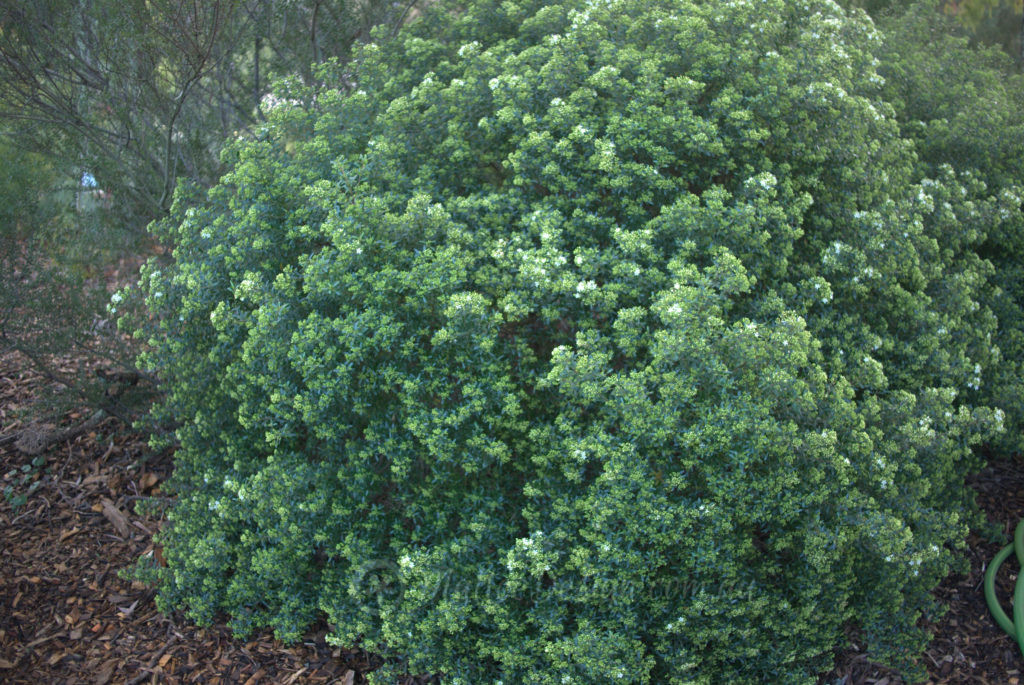 The leaves are fragrant and the flowers attract bees and butterflies, the flowers also last for a week cut in a vase, whats not to love?