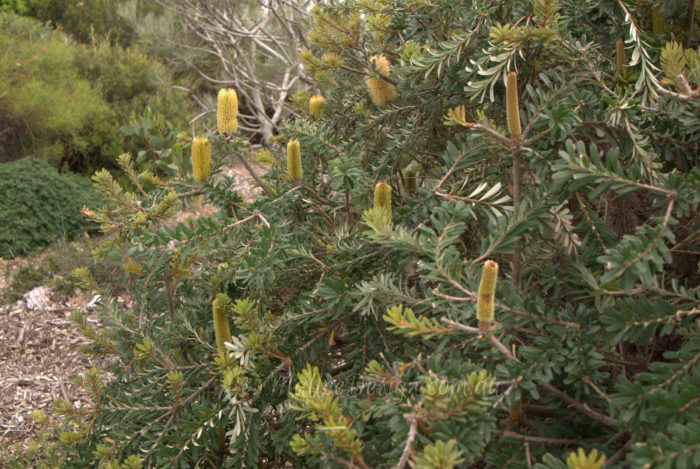 Marvellous Banksia 'Mini Marg'!
This is another form of Banksia marginata, a dwarf form that grows dense and low but still covers itself with bright yellow insect and bird attracting flowers in Summer through to Autumn.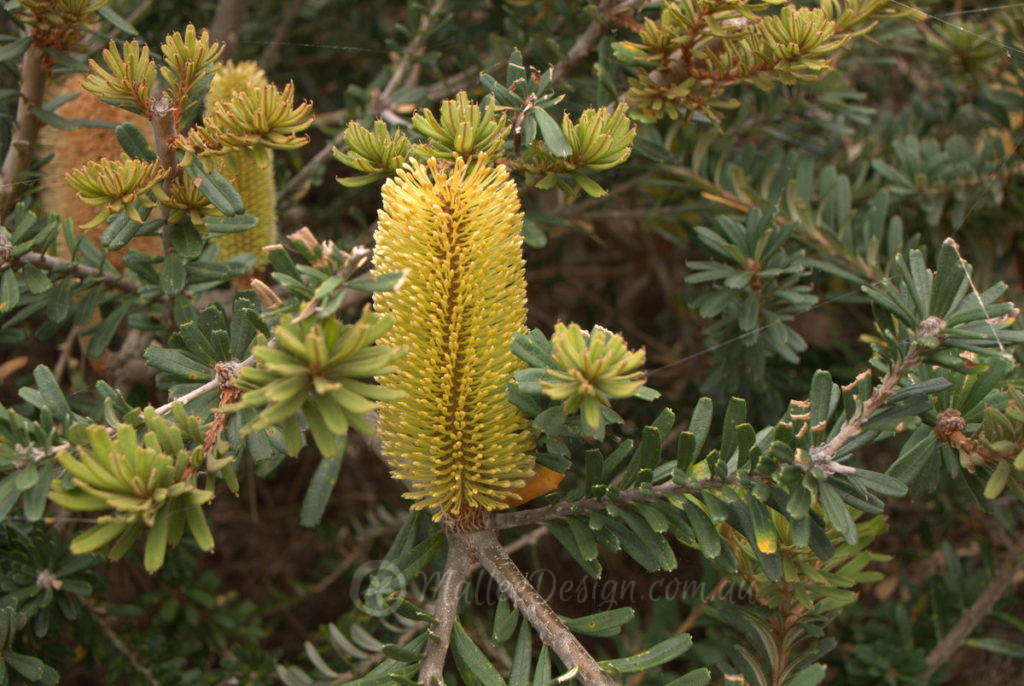 Banksia 'Mini Marg' is quite variable in height growing to between 1 and 3 metres, however it responds very well to pruning as you can see in the image below. The leaves have a contrasting silvery/white underside with bronze new growth giving the shrub an interesting hue when not in flower. These tough leaves ensure this plant is capable of surviving moderate frosts and strong winds, it does require a well drained soil and suffers in areas that have a humid Summer.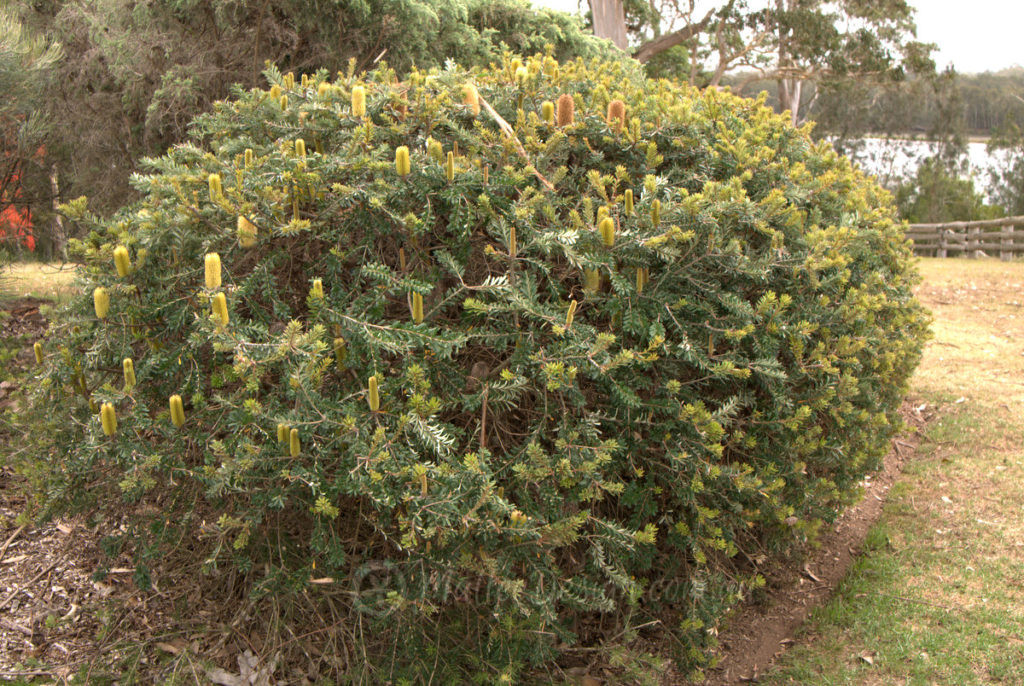 Banksia 'Mini Marg' can be used as a feature shrub, low to medium hedges or as wildlife habitat, the naturally dense habit of this species makes an excellent home for small birds