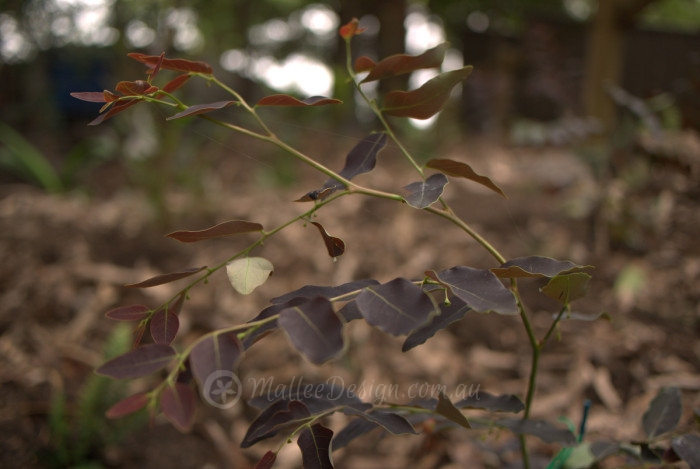 Portfolio: Consult Figtree
I have been busy this week planting out a consult design in Wollongong, it has been very satisfying cleaning up an aged garden, digging up weeds and tree roots and planting fresh natives. The bones of the garden were already there, pathways, existing large trees and a brand new renovation and deck, what was needed was planting design and I'm very excited about the plant choices in this garden. 
The brief was for plants with reddish brown/burgundy foliage or flowers, they need to grow in dry shade and provide screening and weed suppression. There will be a cubby house built in the centre and the garden needed to be 'tamed' a bit to cater for two young children.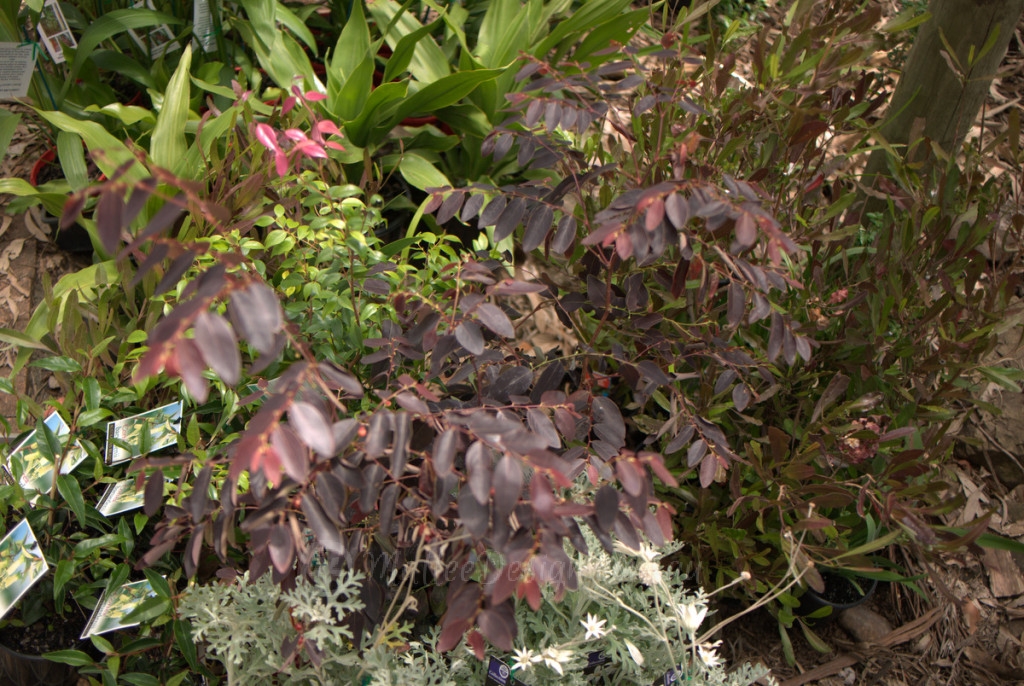 Above are the reddish browns ready to plant, including Breynia 'Ironstone', Dodonaea viscosa purpurea, Correa baeuerlenii, Doodia aspera and Syzygium luehmannii.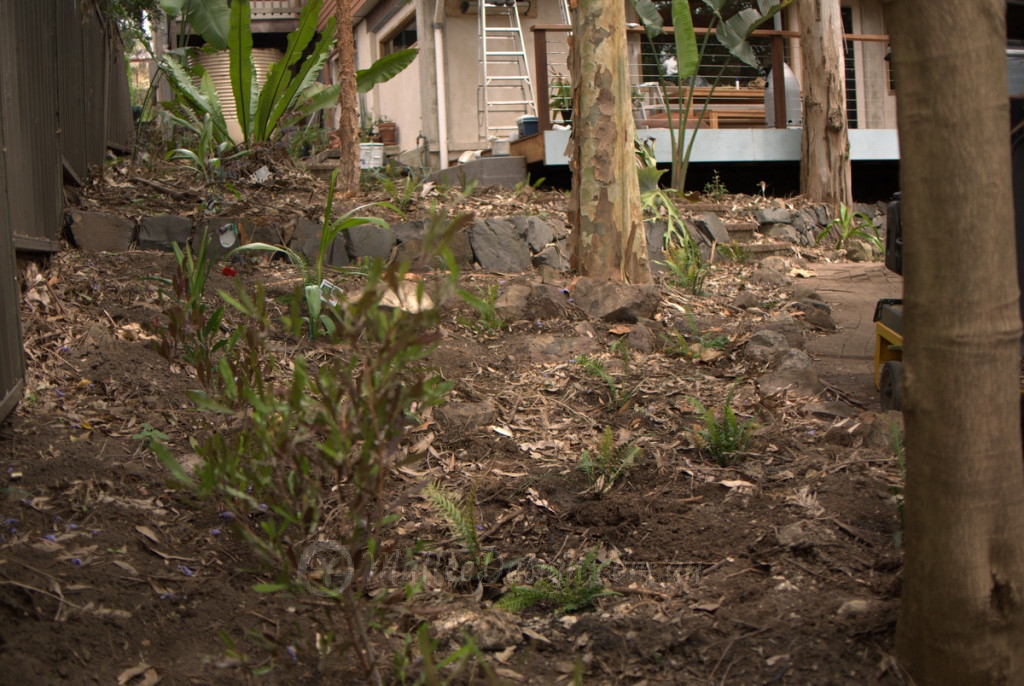 Above you can see the Cordylines and Dodonaeas as screening to the fence and the Doodia aspera planted as a ground cover under storey, I can't wait to see all the little ferns joining up and creating a carpet.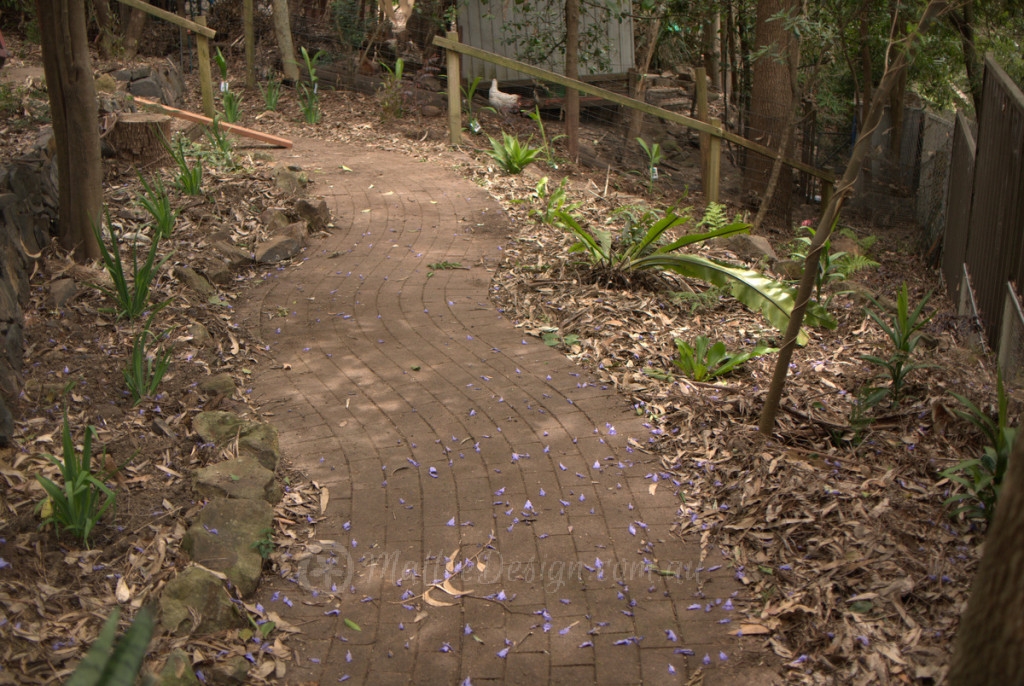 Above shows a row of Moraea robinsoniana planted opposite ferns and Cupaniopsis newmanni which has stunning dark bronze new growth.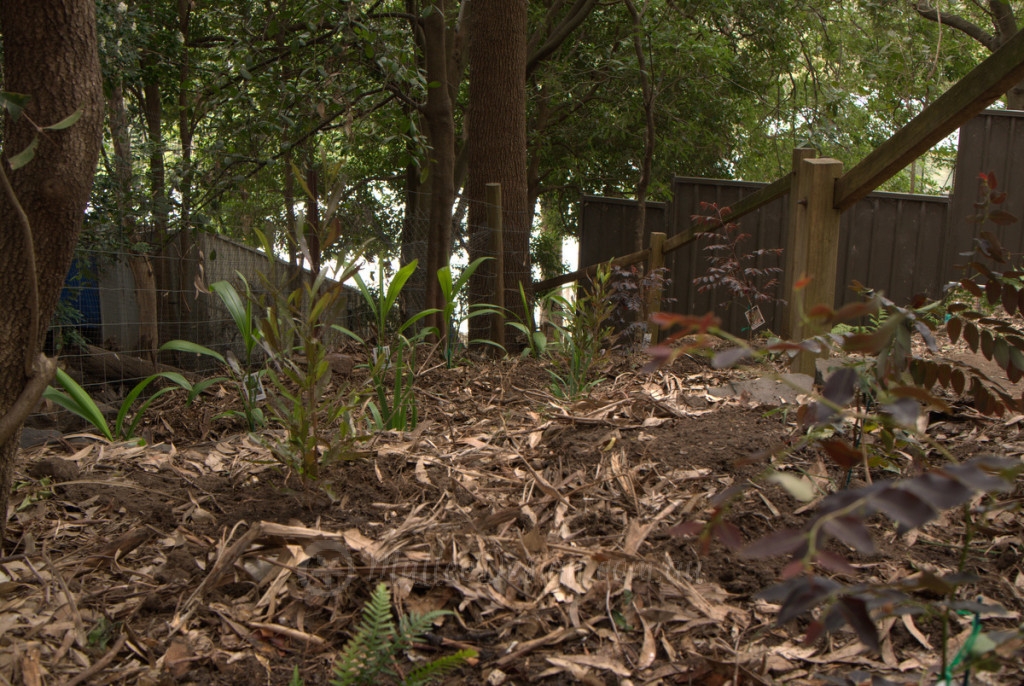 The garden slopes drastically to the back, and has been planted with Cyathea cooperi. In the above image you can see the Breynia 'Ironstone' and Dodonaeas with a backdrop of Coryline petiolaris. The two side plantings will really fill out and provide a lovely soft privacy backdrop.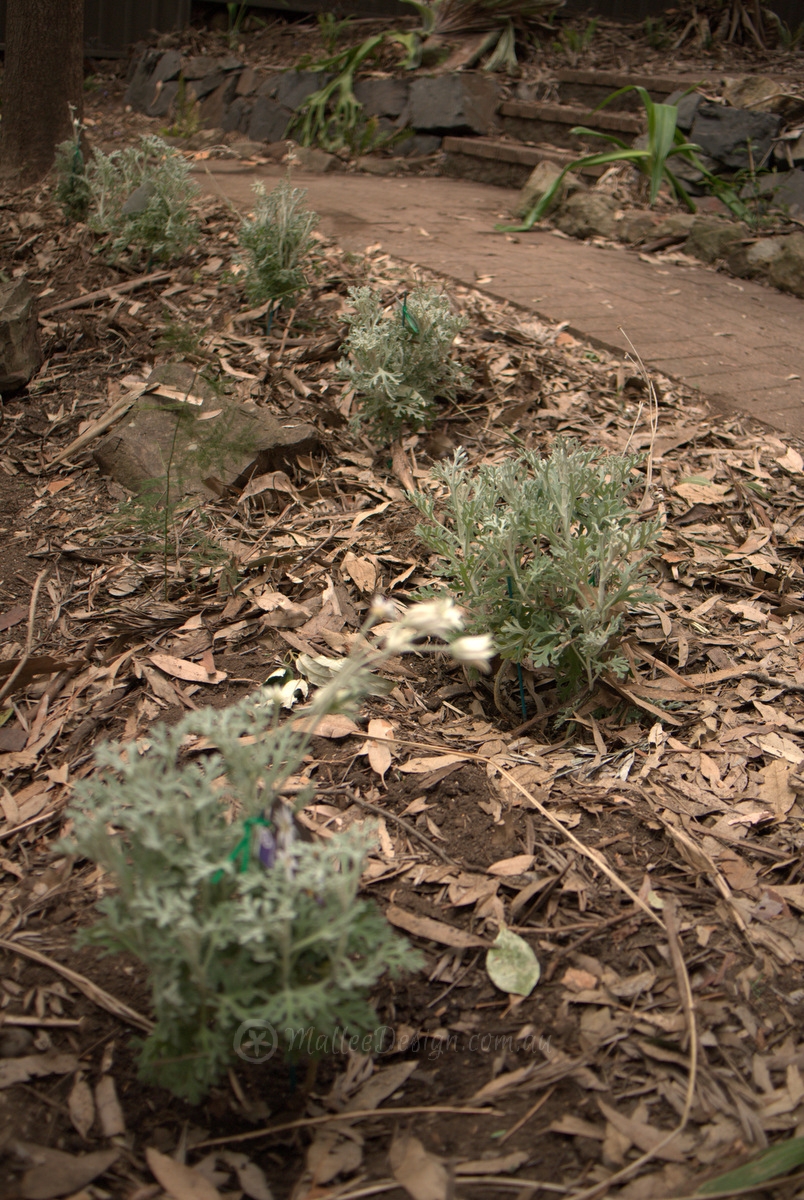 And of course some flannel flowers for in front of the cubby!