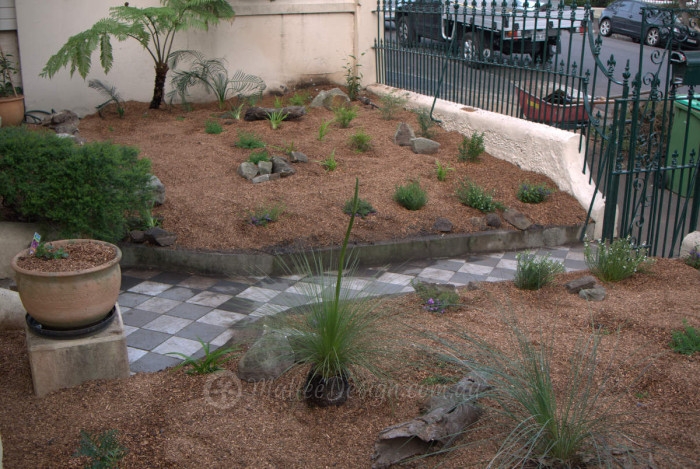 Portfolio: Glebe Native Garden Blitz!
OK blitz is not a word I would usually associate with my gardens, and its a rather over commercialised word, however it does portray something of the" makeover" aspect that a new garden can be.This is how I feel when I look at these before and after photos from a garden installed last Friday, total dramatic change!This is a small front garden that I did a consult and a sketch design for about a month ago, it goes to show the results you can get when acting on advice. I was very, very lucky to have the help of a landscaper friend to help me with site preparation and planting, meaning we were able to complete everything in one day which is incredibly satisfying. The garden is south-east facing and therefore either heavy to part shade, the brief was for flowers with a purple and white theme. The garden before was mainly native but past its use by date, a large Eucalyptus tree in the corner needed to be removed and stump ground out.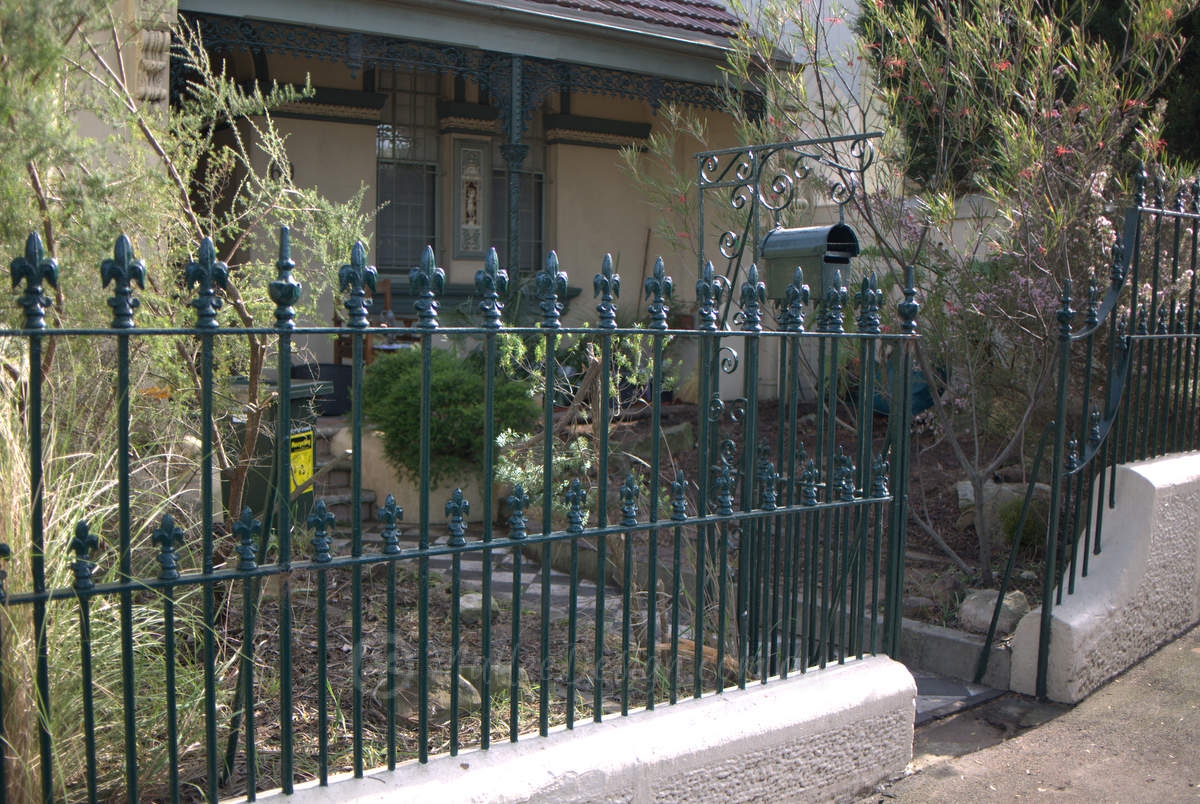 Upon removing the existing shrubs and planting, we discovered plenty of long forgotten pavers and a matt of carpeting roots like I've never seen before. A sneaking suspicion is that they came from the neighbouring Conifer hedge, causing the garden to be incredibly dry and the soil heavily compacted.
Native top soil was brought in to rejuvenate the garden ready for the new planting and we did a thick organic weed matt layer of newspaper under the mulch. This is a temporary solution that breaks down in about 8 months, giving plants like ground covers and spreading shrubs time to settle in and cover the ground for weed supression.
The plants used in this garden are mainly low growing except for in front of the fence where Prostanthera, Westringia, grafted Grevilleas and Eriostemon were used for screening.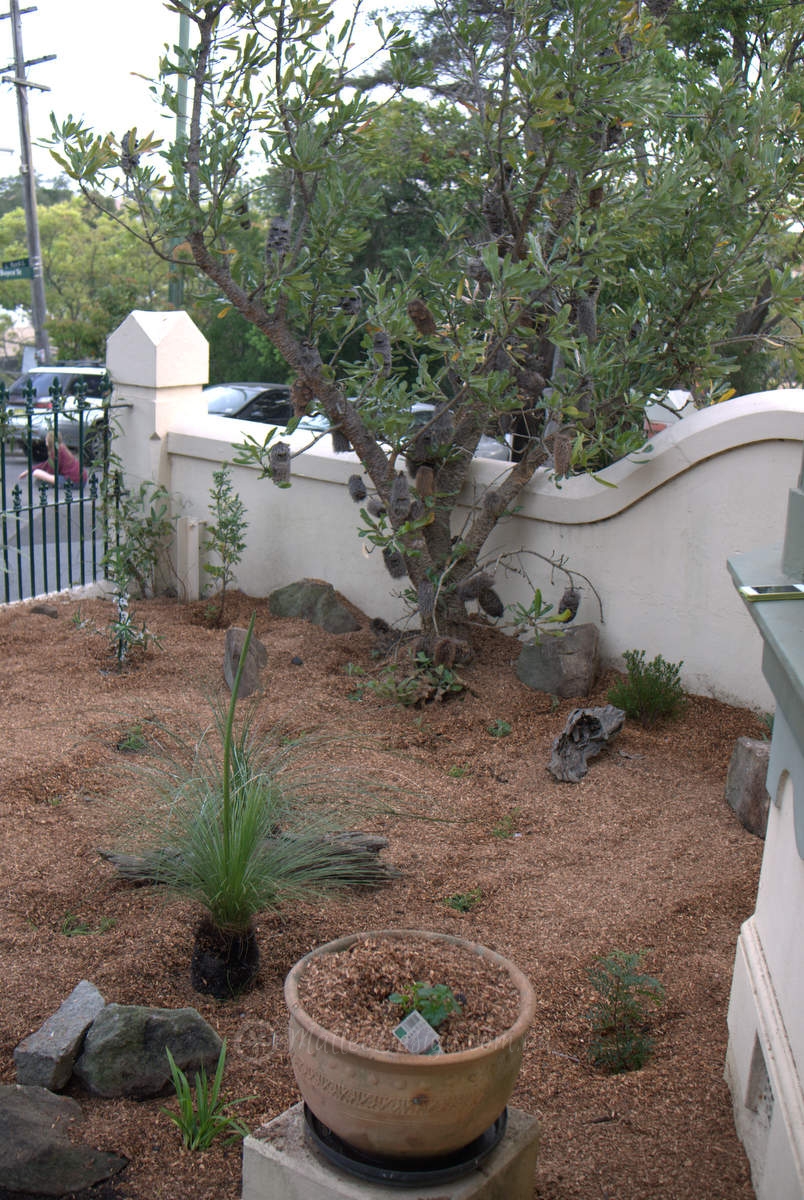 The plants that were retained include this most impressive Banksia serrata which has been underplanted with Flannel Flowers, a small Grass Tree which was given a mate (with a small trunk and flower spike already!) and a Cyathea cooperi. As the direct sun is quite limited I chose pants like Lomatia, Correa, Pimelia and Tetratheca which will all flower in the shade.
I can't wait to see this garden fill out, it will end up looking quite lush and green and provide year round colour.