Portfolio: Glebe Re-visit
I have done it again, another sneaky drive by whilst in the area, and another very pleasant discovery. This garden is looking wonderful and full of flower and interest as we enter the dull colder months.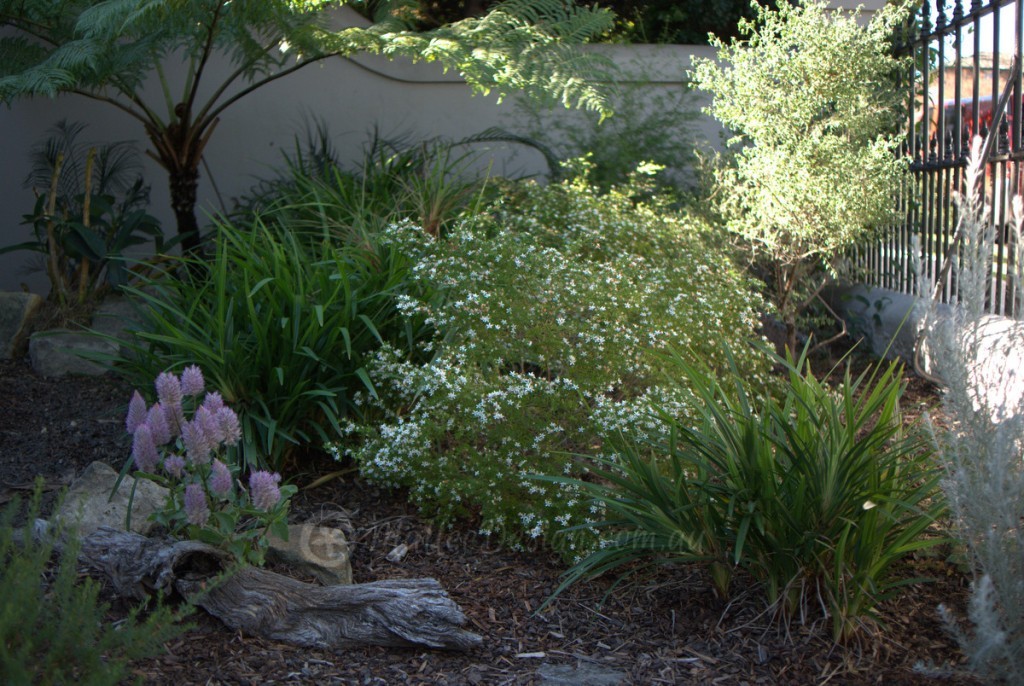 This tiny front garden in Glebe received a little extra attention about 6 months ago where I added some extra ground covers, Flannel Flowers, Sydney rock orchids and Eremophila 'Nivea'. As you can see in the image below the Eremophila 'Nivea' are filling out nicely at the entrance to the garden.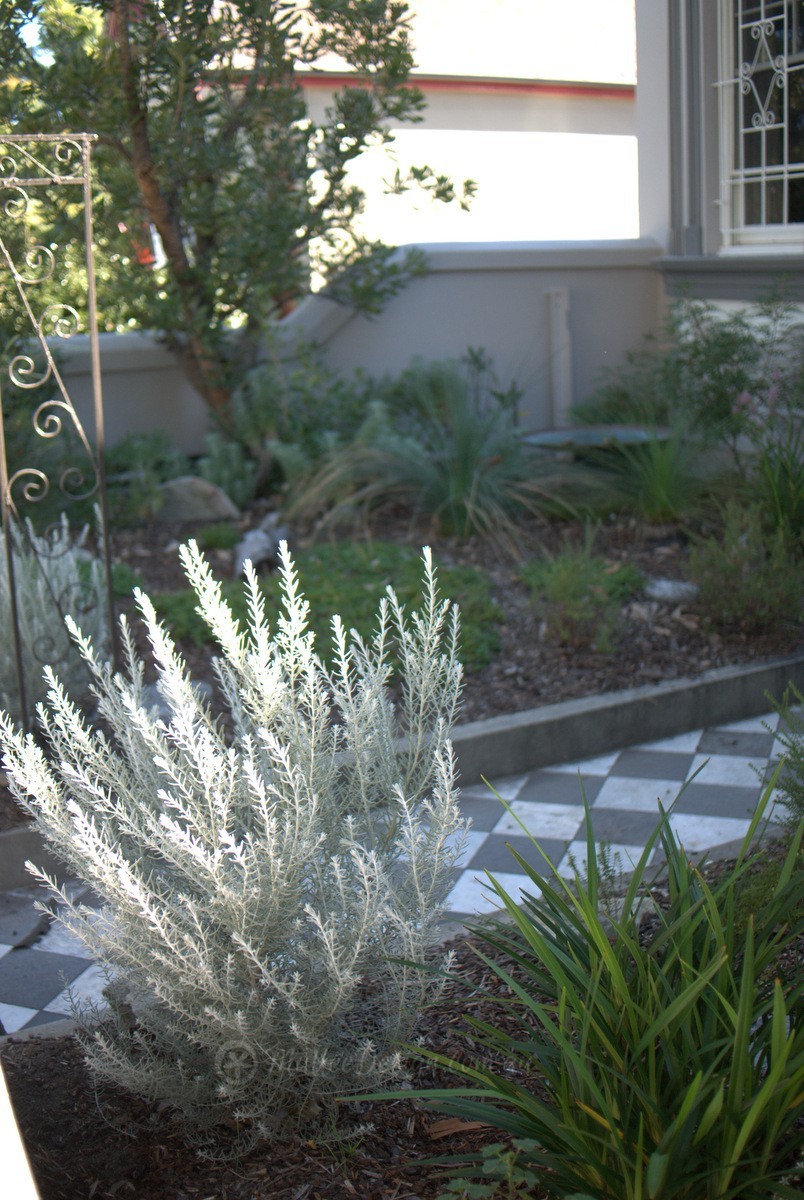 This garden was originally planted in Spring of 2013, so it is coming into its own at nearly 3 years old, this is when I think gardens tend to begin to look established and have filled out a bit, to see this garden when it was planted follow the link  http://malleedesign.com.au/glebe-native-garden-blitz/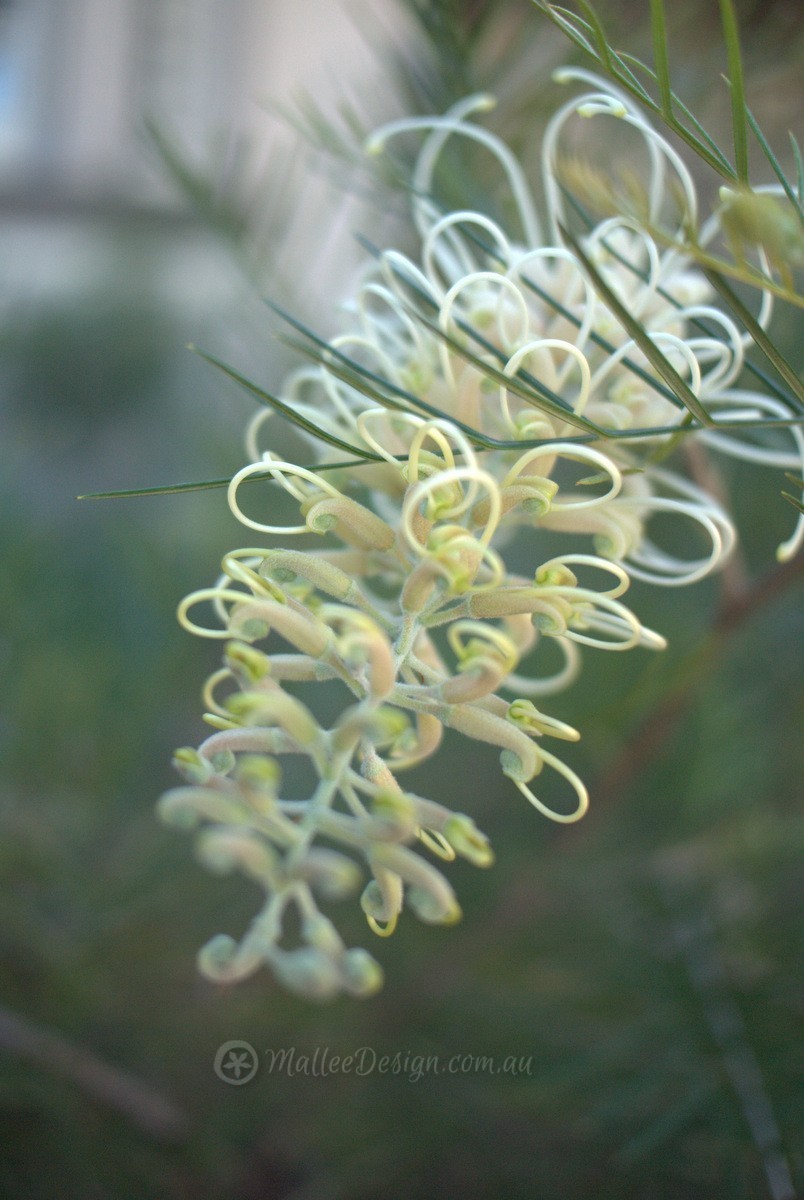 The Grafted Grevillea 'Ivory Whip' has reached the height of the front fence and is beginning to screen as intended.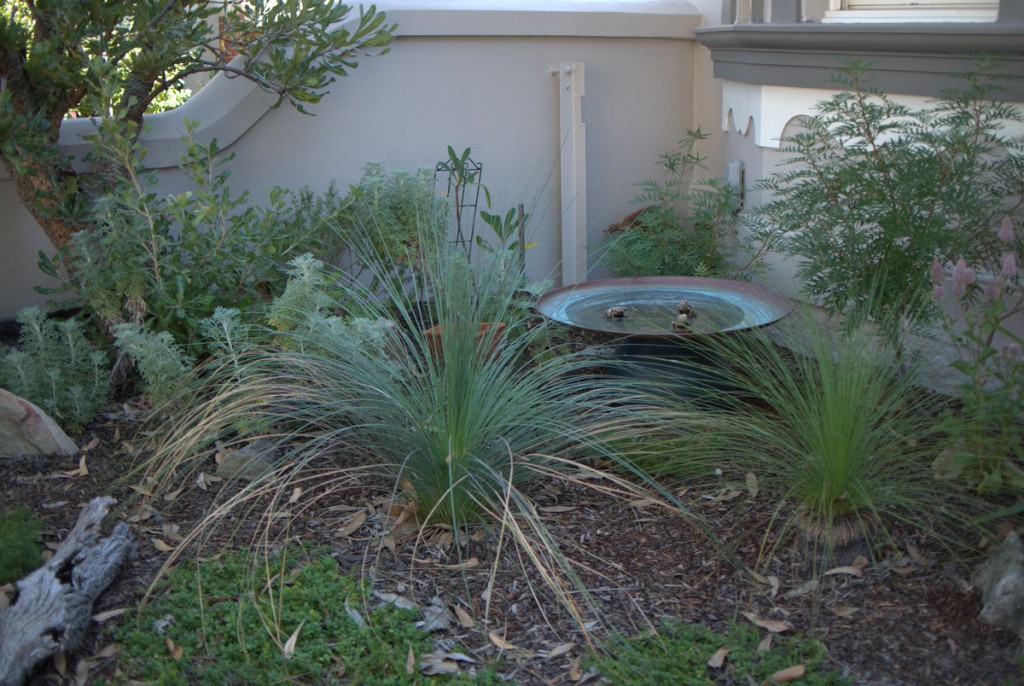 The small grove of Fannel Flowers underneath the Banksia serrata were added to 6 months ago and are now slowly colonising the area, as you can see in the image above on the left. A spun copper dish was also added and positioned under the window amongst the Grass trees, this has coloured up beautifully.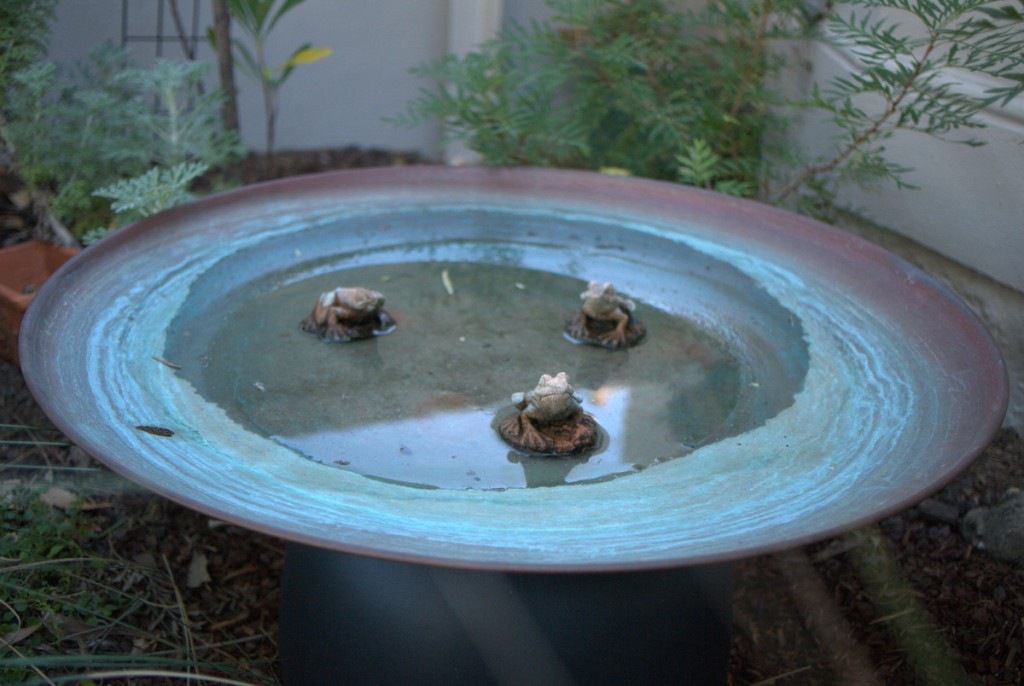 The dish is sitting on a large upturned pot and therefore raised to be out of reach of the resident cat, who loves lounging amongst the Flannel Flowers 🙂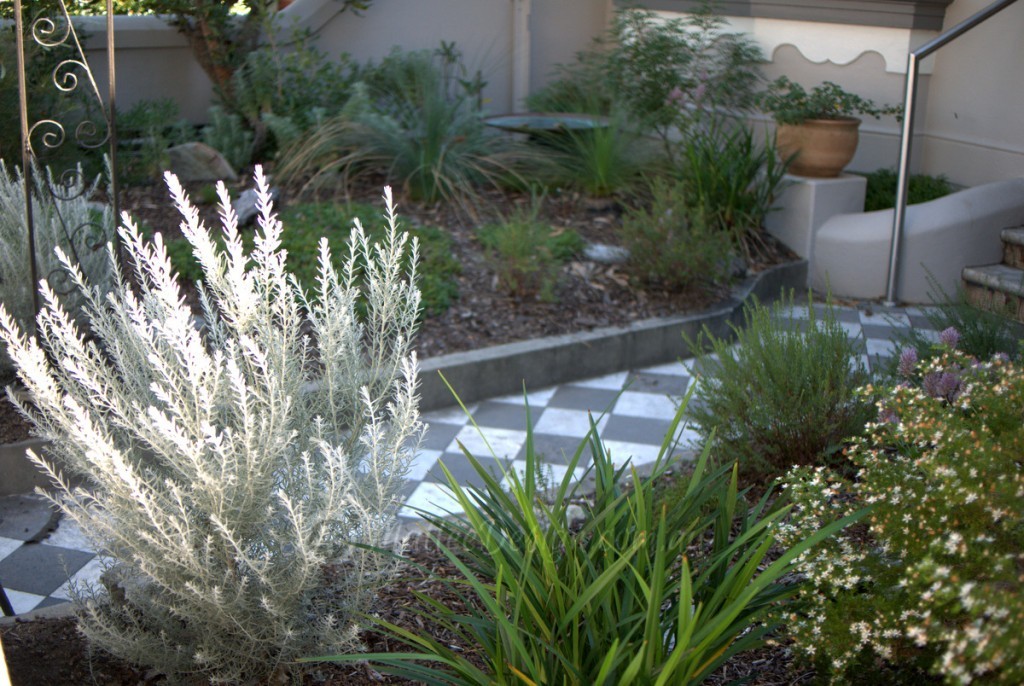 I am always amazed at the diversity in this small space, the corners that are full sun and the ones that are full shade. The moist area near the tap and the parts of the garden near competing with the Conifer tree roots next door.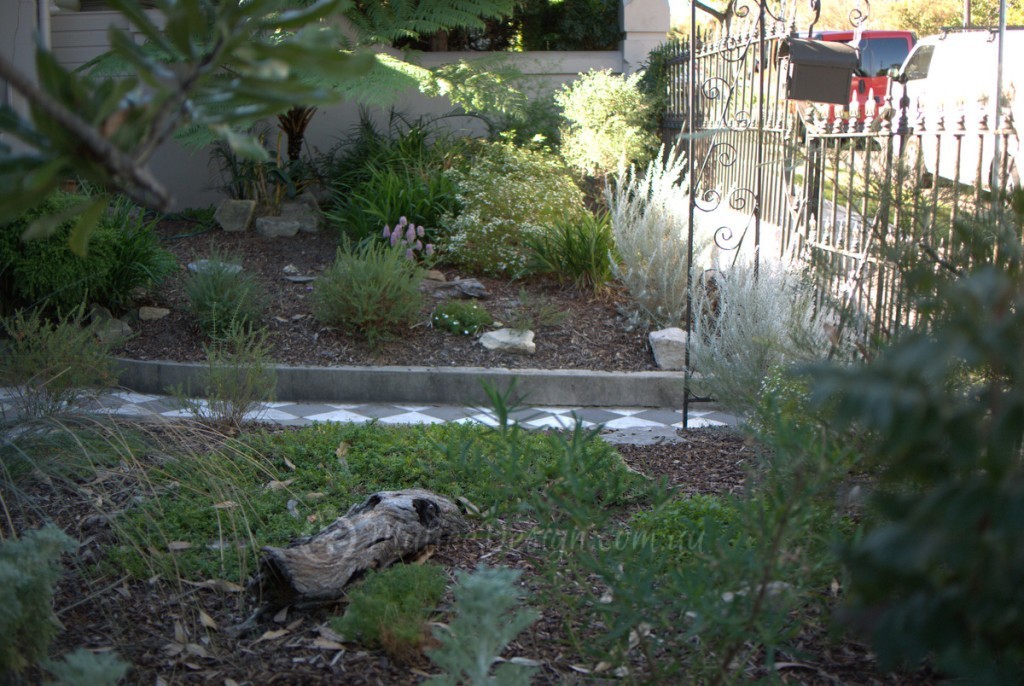 There is a large collection of different native plants that have white or purple flowers and stones and logs as well as large pots have been used to give the garden some strucutre.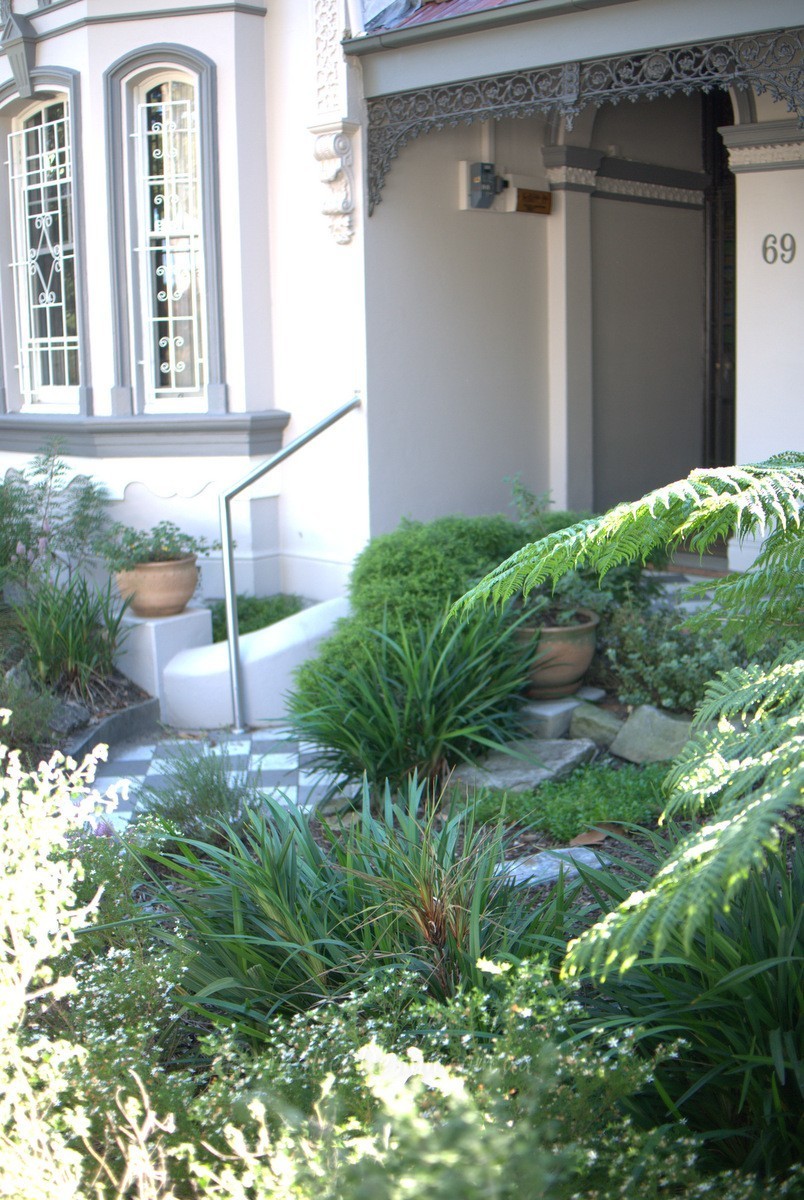 But what I love most about this front garden is that you can tell that it is clearly loved and enjoyed!