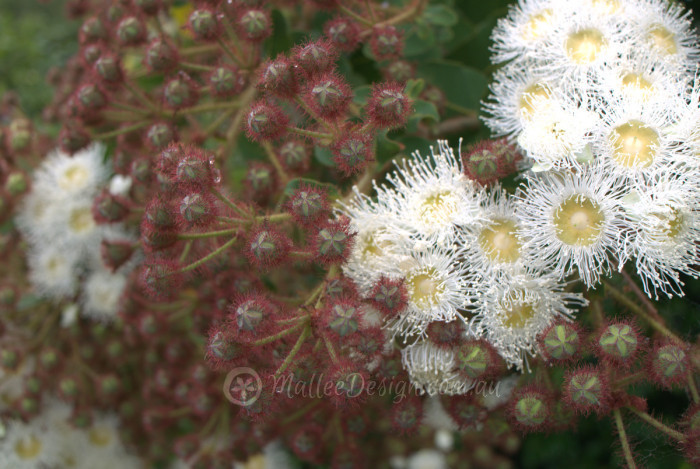 Perfect Small Feature Tree: Angophora hispida
I have been waiting for two Angophora hispida that are local to my daily route to start budding up and flowering so I can photograph them.  This morning I couldn't wait any longer and took a few snaps. The reason I say budding up as well as flowering is because these trees have stunning red flower buds before the large cream flowers open. Don't you love that red and cream colour combination?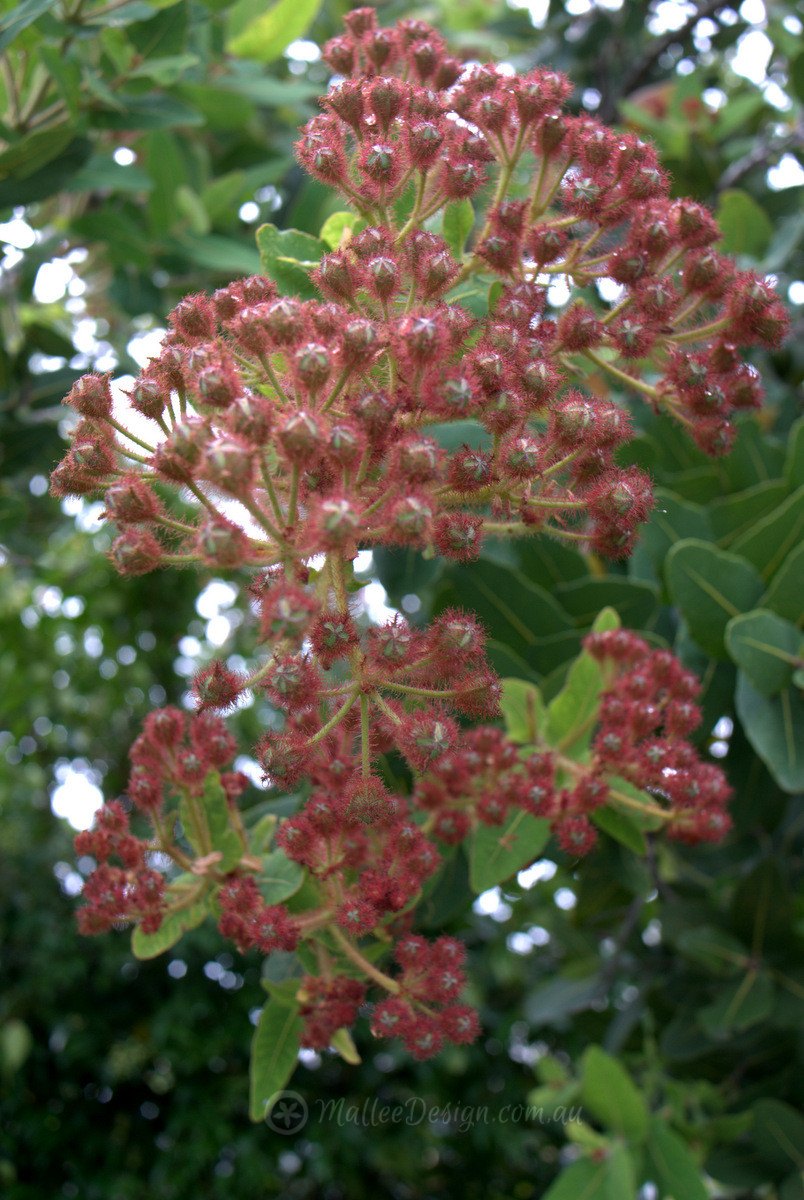 The new growth on Angophora hispida is also a showy bright orange. This tree occurs naturally in Sydeny's surrounding National Parks, often growing as a shrub on thin sandstone soils.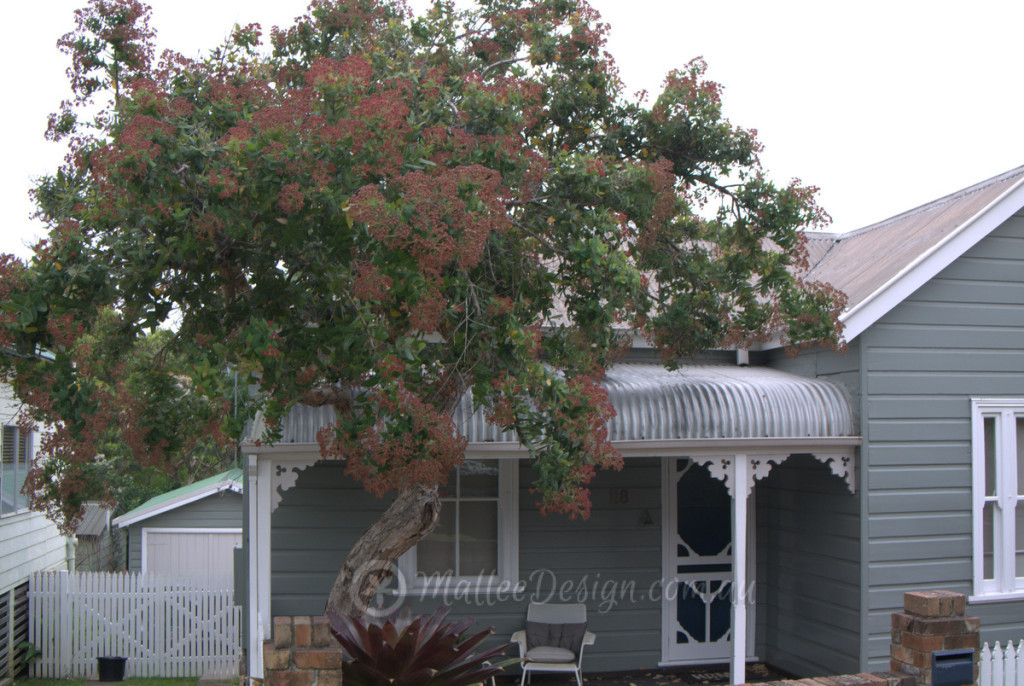 However, if planted on a deeper, richer soil it will turning into a stunning feature tree! Angophora hispida will reach about 5 -6 metres and has a wonderful small tree habit with an interesting gnarled trunk and dense canopy.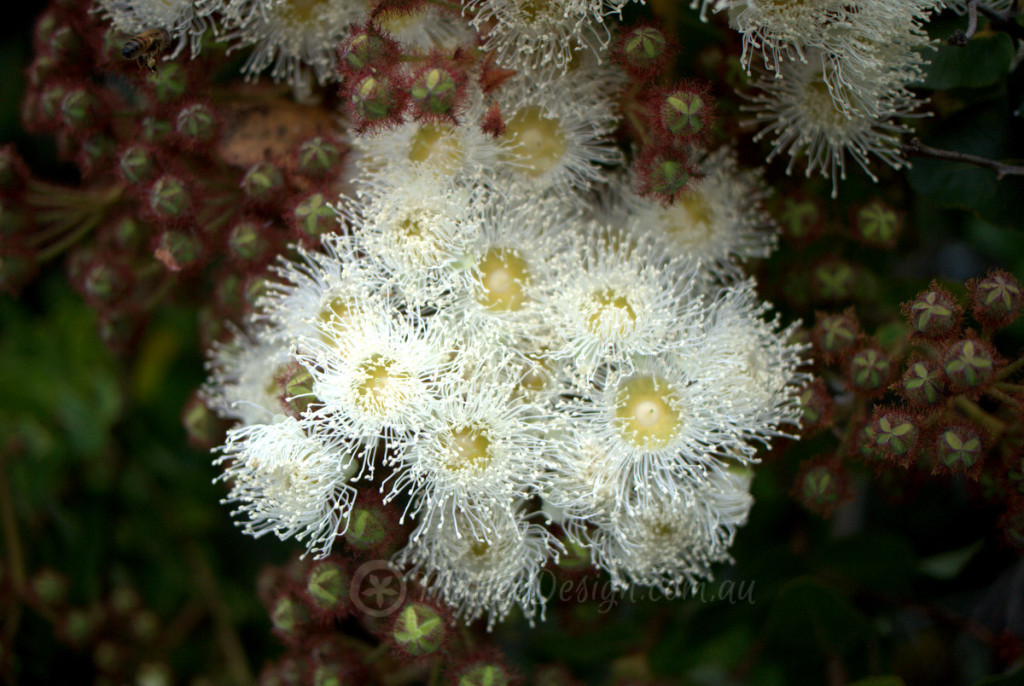 Birds will also flock to this tree for its flowers and insect count.  Honeyeaters like Wattlebirds, New Holland Honeyeaters and White-eared Honeyeaters will feed on the nectar, as will Rainbow and Musk Lorikeet species.
I would love to see this small tree used more often in the garden and also as a street tree, it will provide excellent shade and is incredibly hardy. What's not to love?