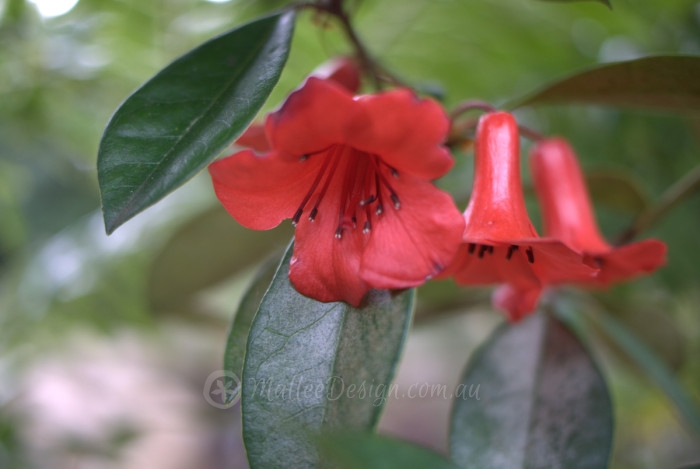 Exotic looking native: Rhododendron lochiae
There are several native plants that I like to use when either designing a planting that already has some exotic species established or when trying to convince people that not all native plants are straggly, open and dry looking. This is one of them Rhododendron lochiae, isn't it beautiful? It has dark glossy green leaves and amazing clusters of dark red bell-like flowers in Spring and Summer.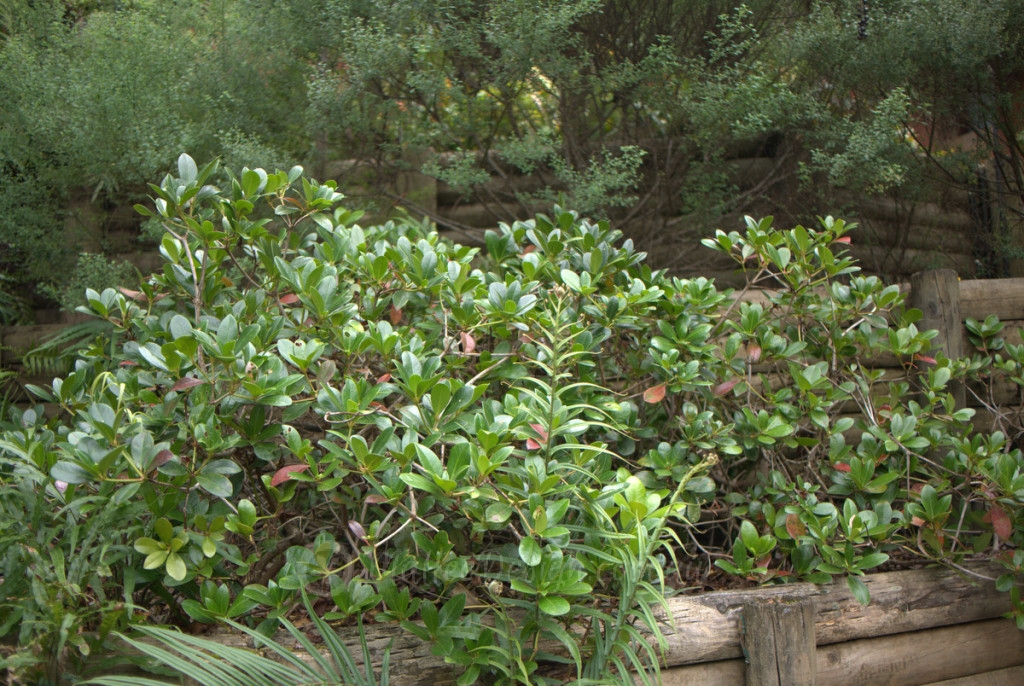 Rhododendron lochiae grows naturally in northern australia in tropical areas, on rock shelves where it clings to the rock with many tiny fibrous roots. It has also been seen in the wild growing as an epiphytic plant attached to trees.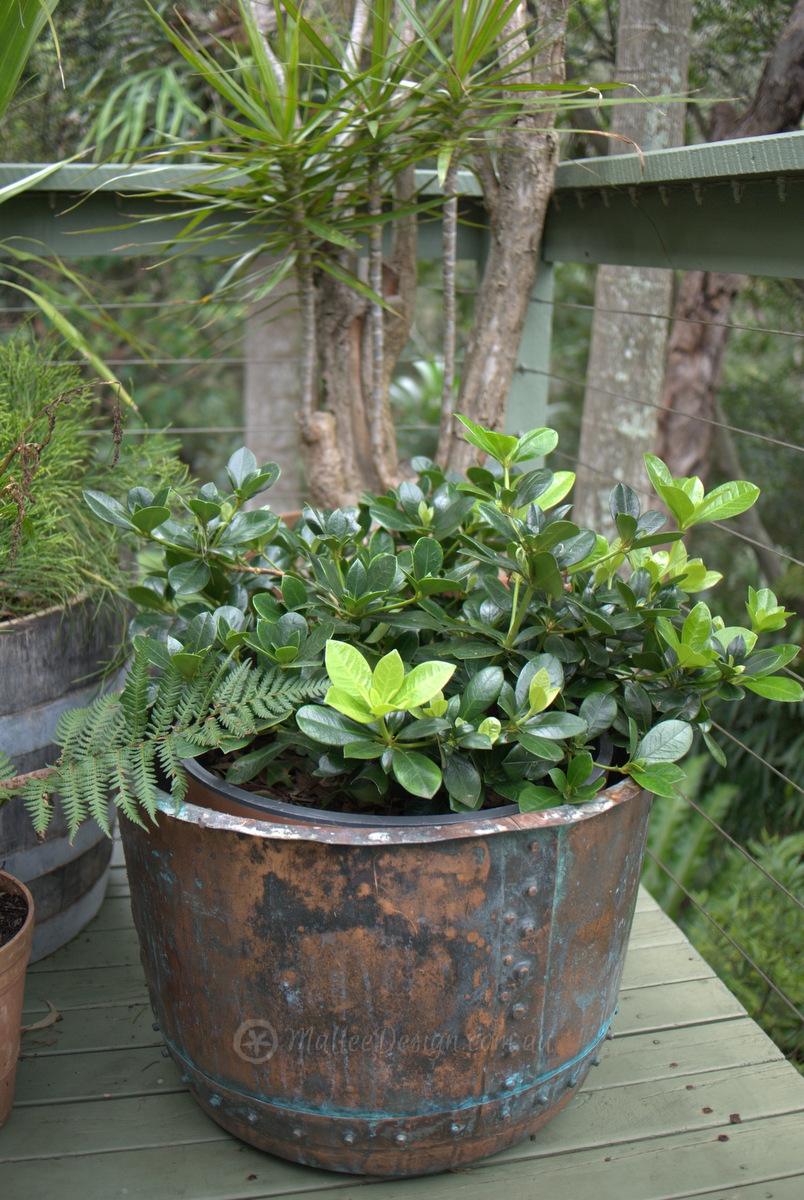 Because of its desire for a well drained root zone Rhododendron lochiae makes an excellent native to grow in containers, it is slow growing and will grow happily in full shade. It retains a compact, dense habit without pruning and if planting in the garden make sure it has plenty of water in a well drained position. It would make a good indoor pot plant also.