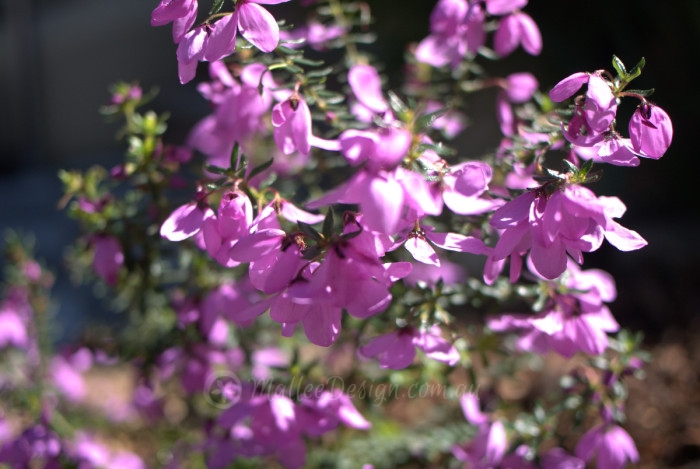 Tetratheca thymifolia at its best
This is a happy little native shrub that exhausts itself come late winter-early spring by covering itself in delicate little purple or white flowers. The white form is not as hardy as the purple mind you, especially in periods of humid weather.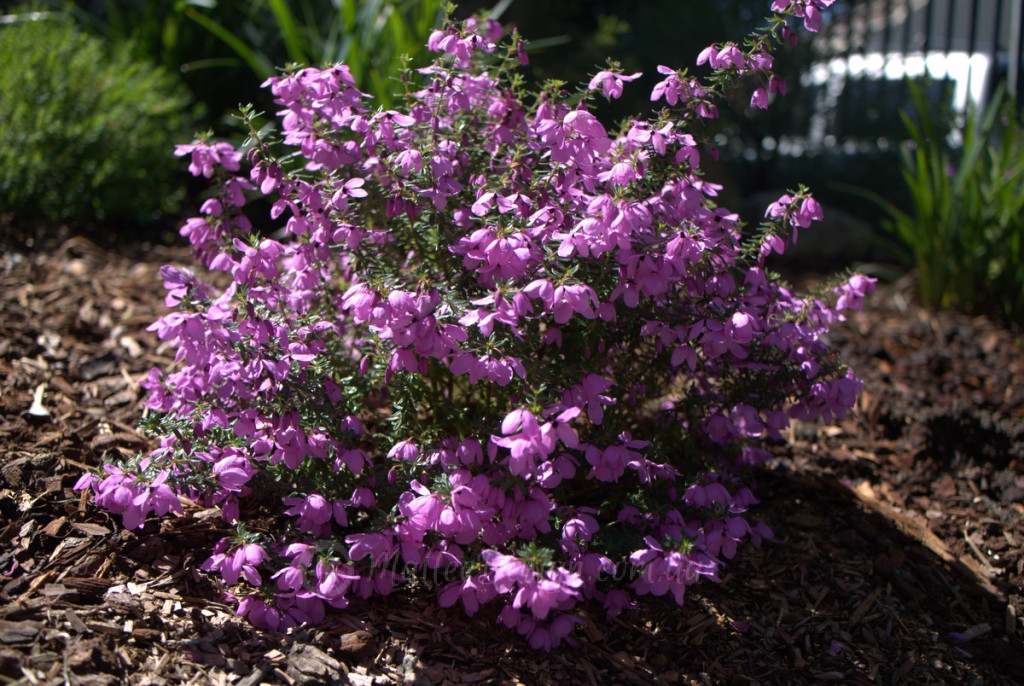 Tetratheca thymifolia is perfect for native cottage gardens and works well as an edging plant or as a low shrub for borders. When not in flower it has a a soft appearance with tight heathy foliage shaped into a low bun, it grow to about 30-40cm high and about 50cm wide.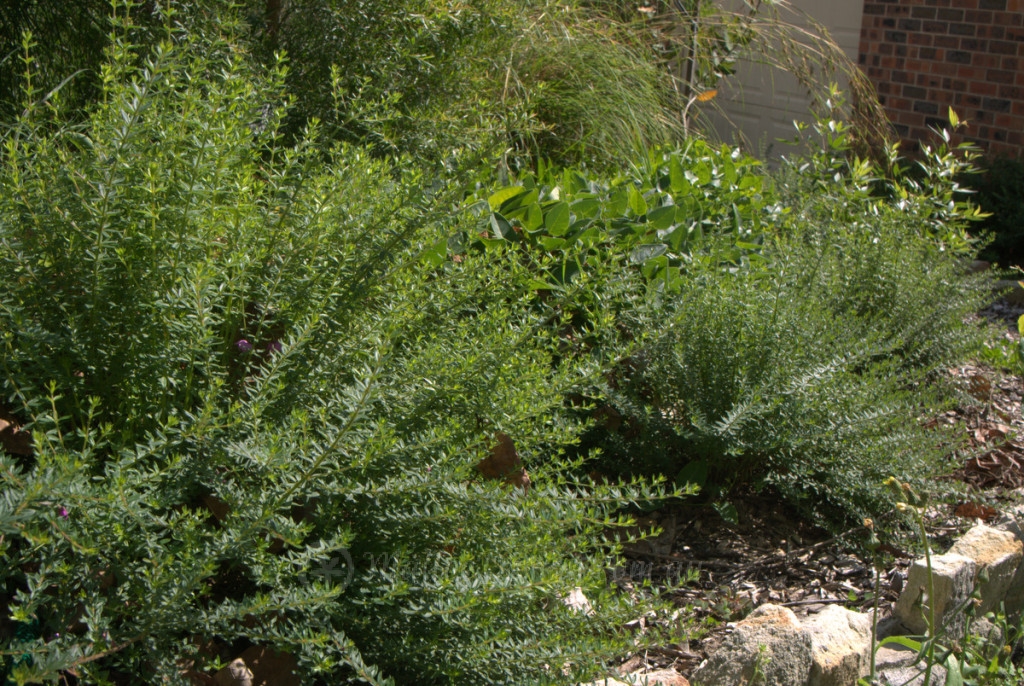 The purple can vary from deep and dark through to an almost light pink, this may depend on the make up of the soil and the age of the flower itself.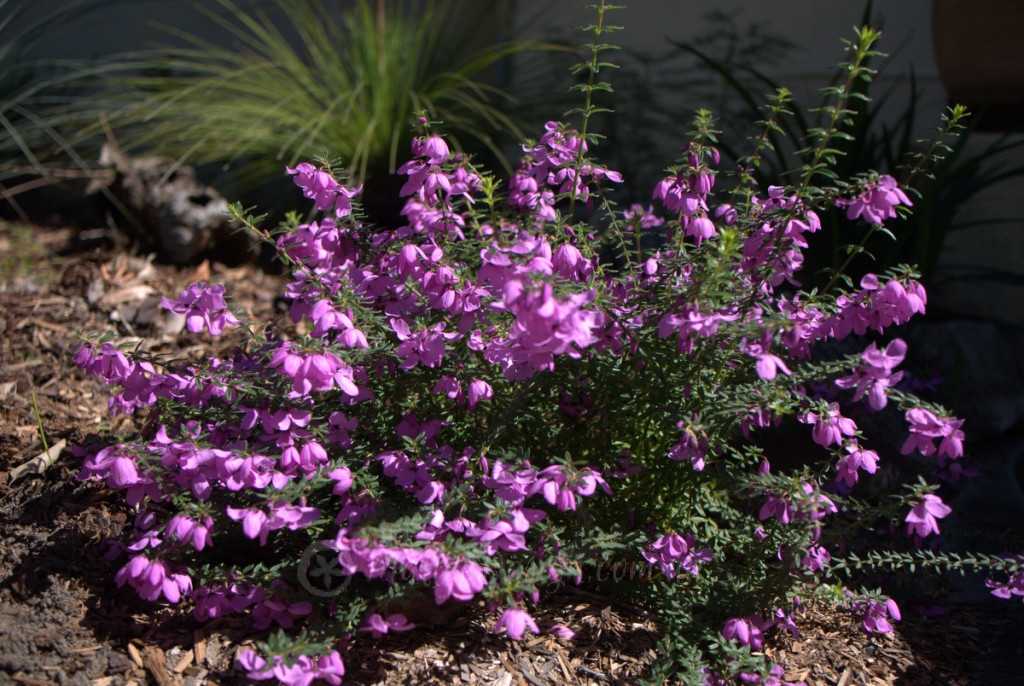 Tethratheca thymifolia grows naturally in the bush along the NSW coast, however it is more common to see it just spot flowering in these conditions, rarely would it look like the image above. As is usually the case this plant will become leggy and straggly if left un-pruned.