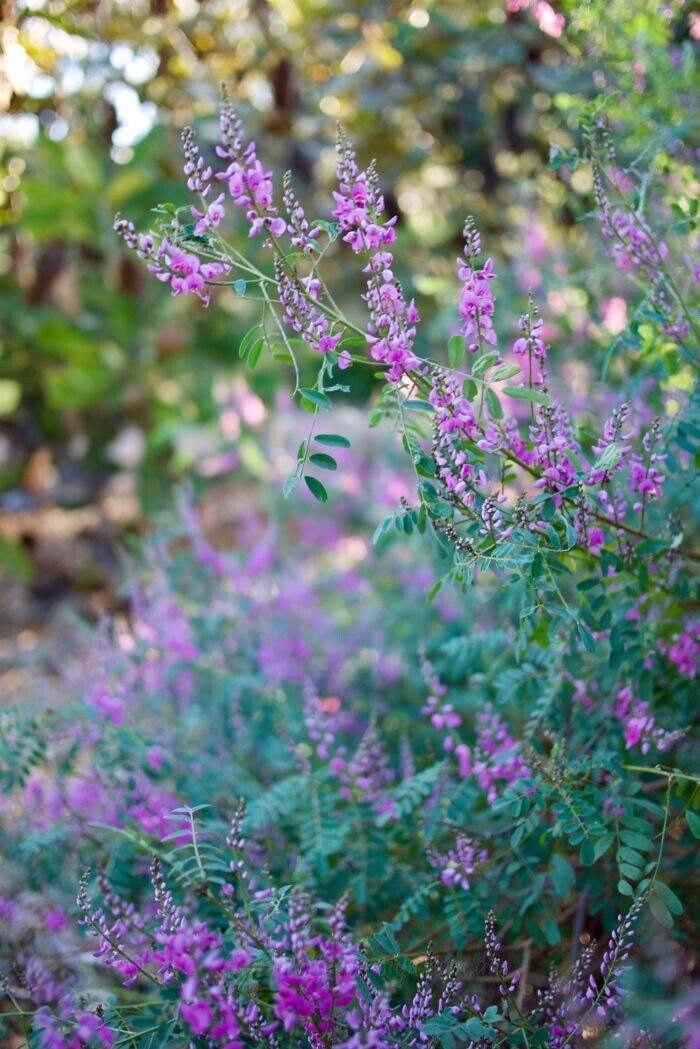 The little purple pea that could: Indigofera australis
This is a common medium sized shrub that really can do anything…..it can fill a dark boring corner, it can flower profusely, it can provide lots pf nectar rich flowers for bees and butterflies, it can grow extremely quickly and it can look amazing!
Indigofera australis or Native Indigo is a common 2 metre shrub which grows naturally along the NSW and Victorian coastline and inland. It enjoys a little extra water in dry times to keep it looking luscious but apart from that is an easy care plant which establishes quickly in sun or shade.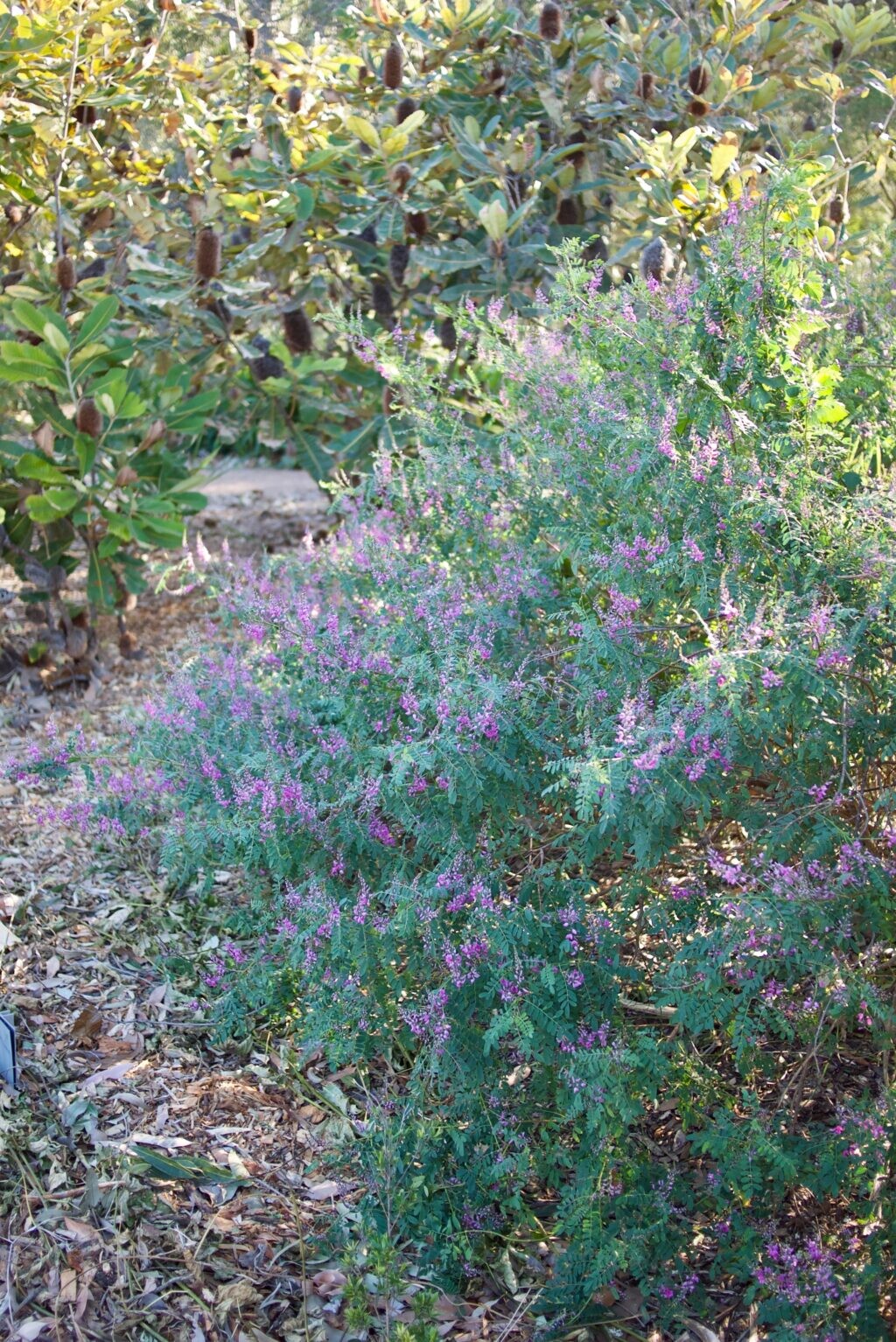 It has a delicate appearance with its slightly weeping habit and doesn't mind a light prune now and then to maintain a dense shape.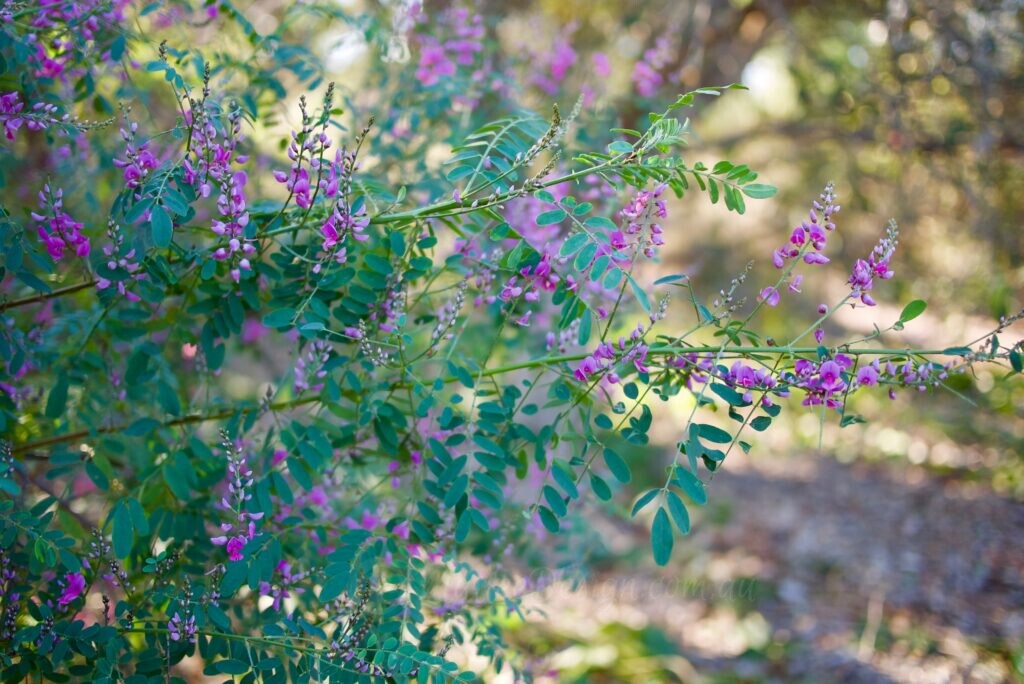 The flower colour can vary from pink through to purple and the leaves and stems can be used for natural dyes, and give a soft yellow colour.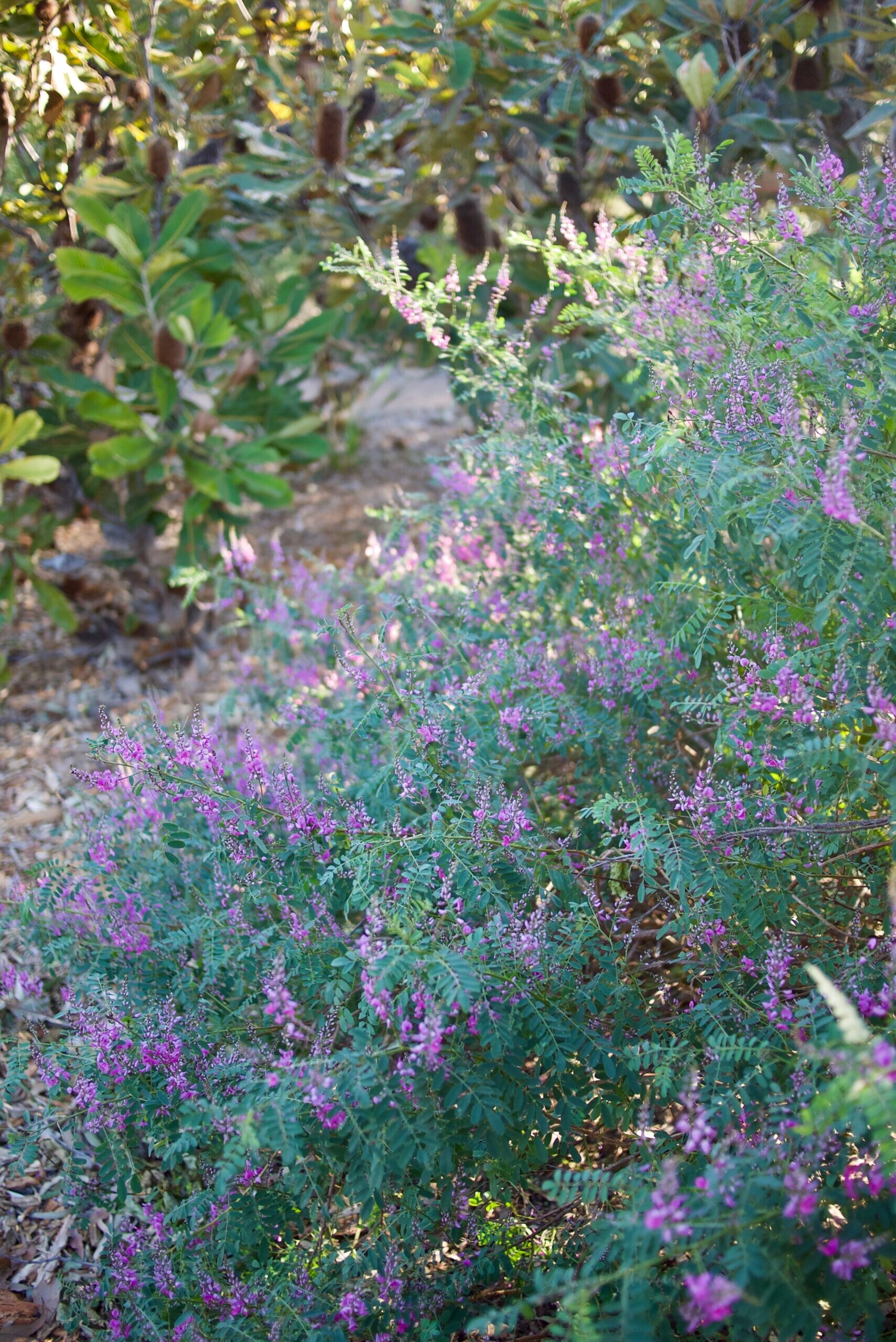 This shrub looks best planted as a backdrop mixed in with other similar sized shrubs, it can then be appreciated when it bursts into flower in Spring. I like to use it with other native species with larger contrasting leaves or mixed in with blue grey grasses.