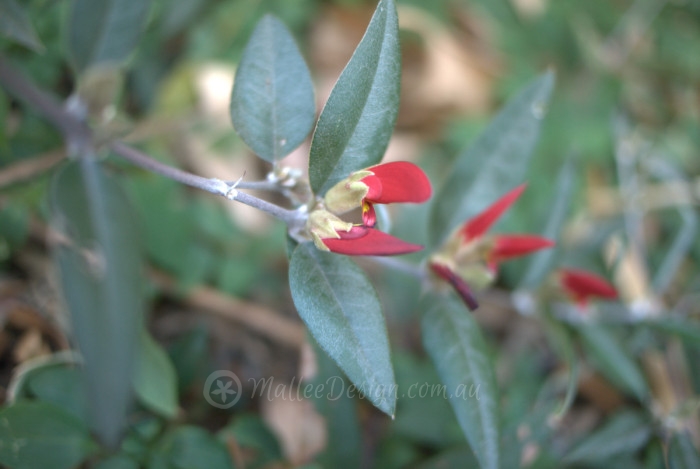 Easy to grow WA species for the East Coast
Another one! and this one is a winner, it ticks so many boxes and it is hard to believe it comes from southern WA. Gastrolobium celsianum or Brachysema celsianum is a wonderful native plant, it is relatively easy to source, grows quickly and flowers in shade. It has beautiful grey green, foliage and plenty of funny little red pea flowers that don't quite open up very wide, but cover the plant in winter. Insects attracted to the plant go on to attract bird species and the honeyeaters love it too.
Below you can see it planted as an edging plant in a naturalistic style garden, it is wonderful for foliage contrast and covering a large area quickly.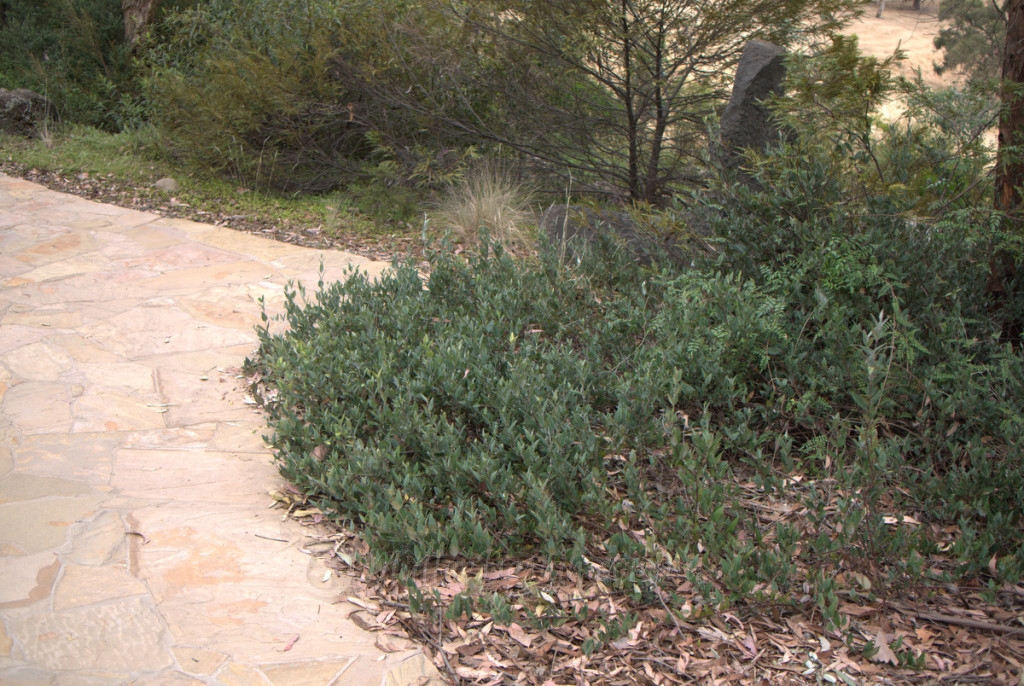 Most of the photos in this blog post are taken in Sam Coxs garden just outside of Melbourne, he uses Gastrolobium as one of his 'staple' or 'backbone' plants in his designs. Below you can see it in the centre at the base of the pergola structure. It thrives as an under storey plant under large Eucalypts and has a vertical growth habit which blends well with grasses and other low mounding shrubs.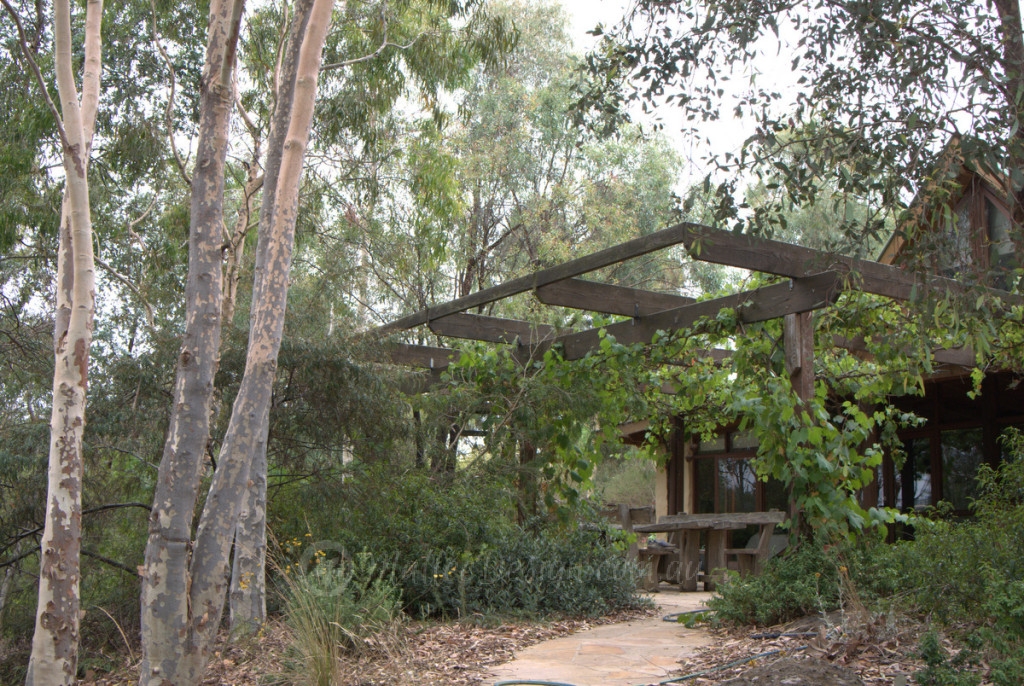 Here it is again, in the background, contrasting beautifully with the lime greens of the water plants in the foreground.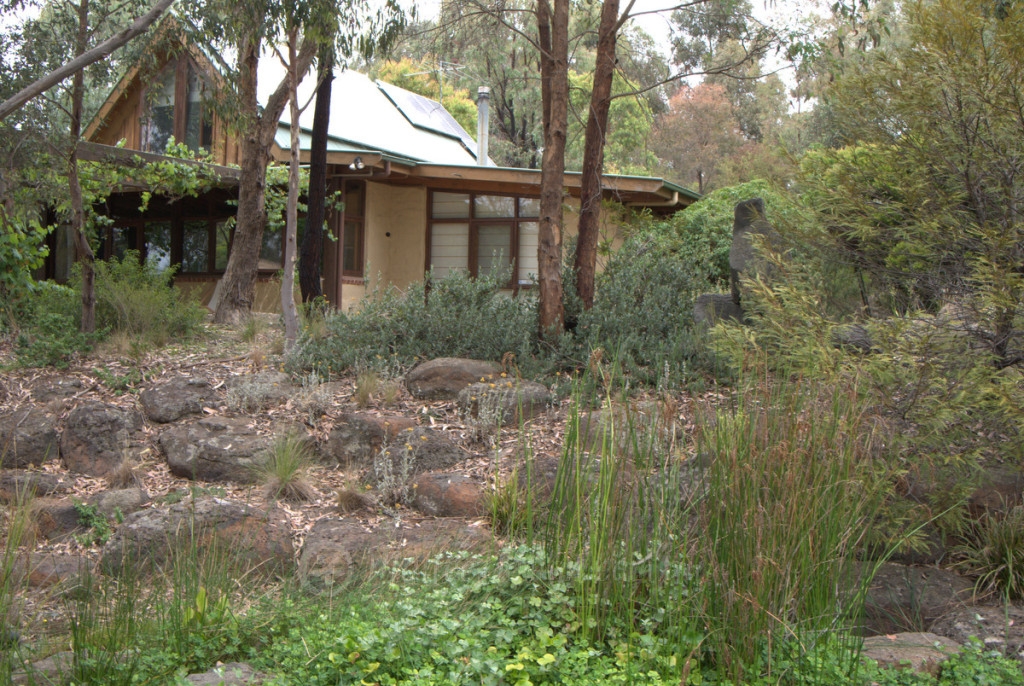 And last but not least it looks wonderful with stone, whether sandstone or blue stone or volcanic rocks. It does need to be regularly pruned to stop it getting too leggy and reaching out all over the place, but it comes back well after being heavily chopped.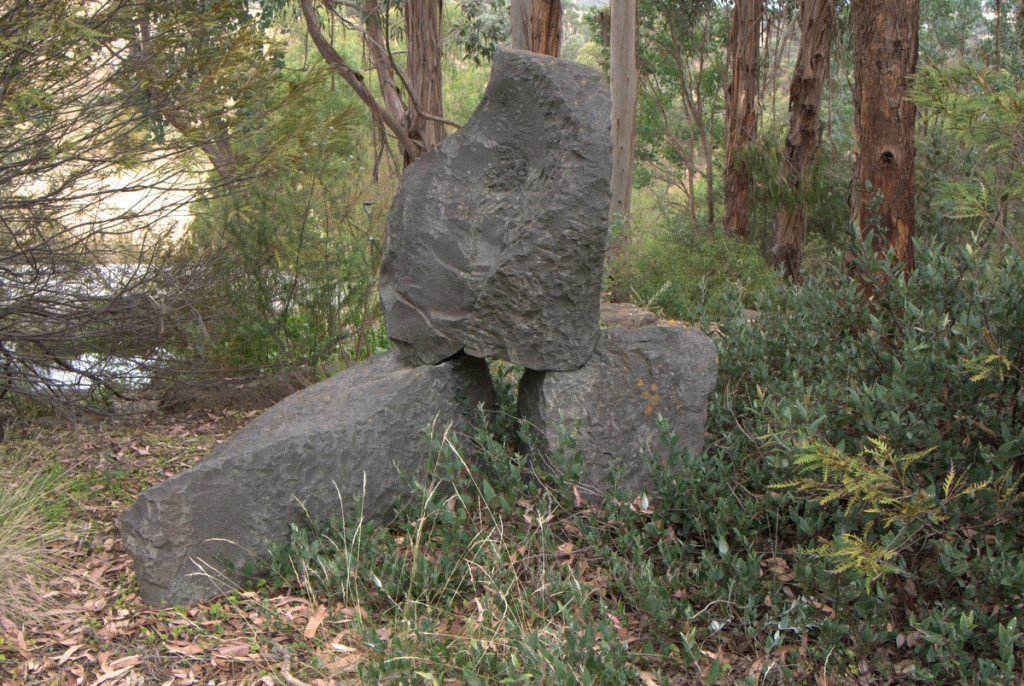 So if you have a difficult shady spot and want some winter colour and some lighter foliage to mix in with other ground covers give it a go, you won't be disappointed.