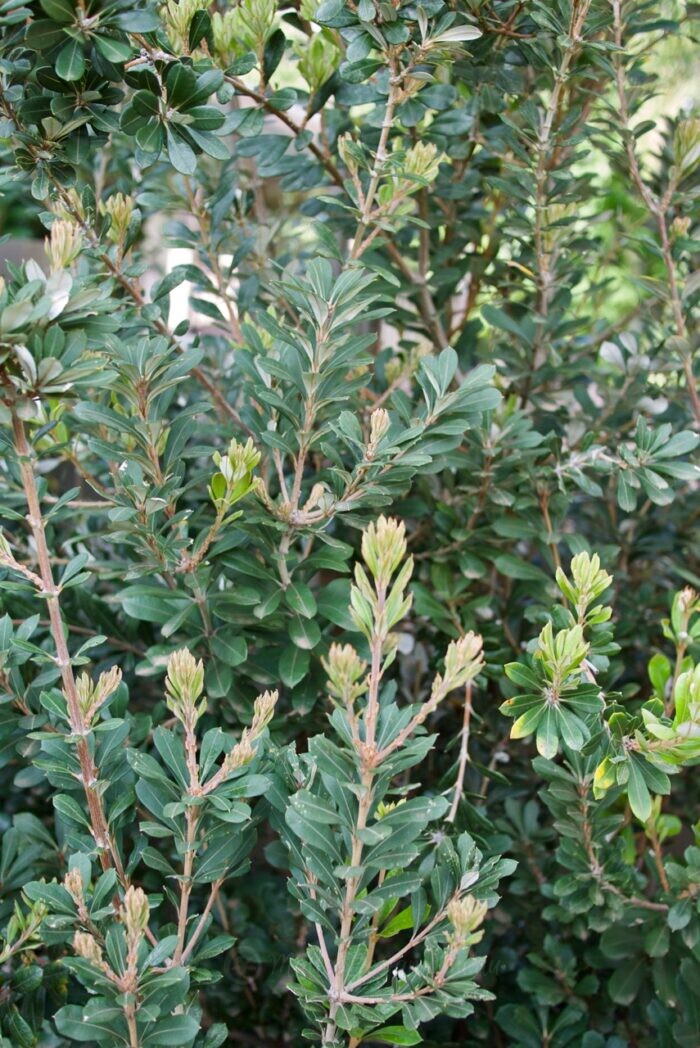 Trialling Banksia 'Sentinel'
This is a favourite coastal hedging plant of mine which I have been including in my planting designs for the past 7 years or so….sorry, I'm finding it difficult to keep track of time 😉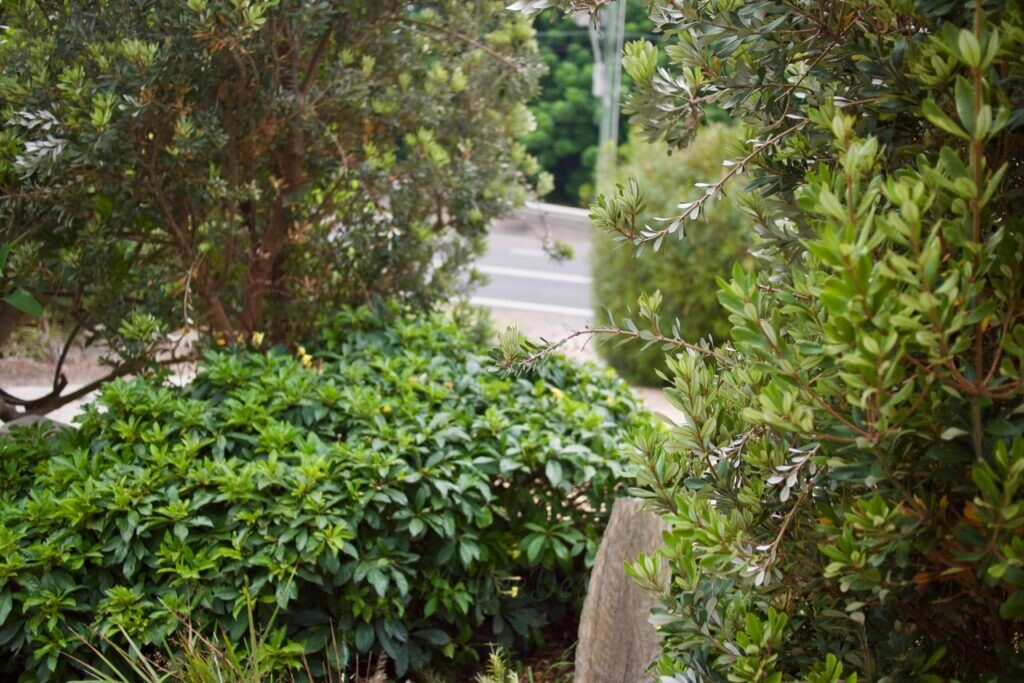 I say it is on trial or has been on trial for a while as it does have a couple of things it dislikes and doesn't work everywhere. Firstly, it absolutely hates being over watered, especially if the weather is warm, it doesn't need extra moisture. It is part Banksia integrifolia which as a straight species tree can often turn up its toes if its feet get wet.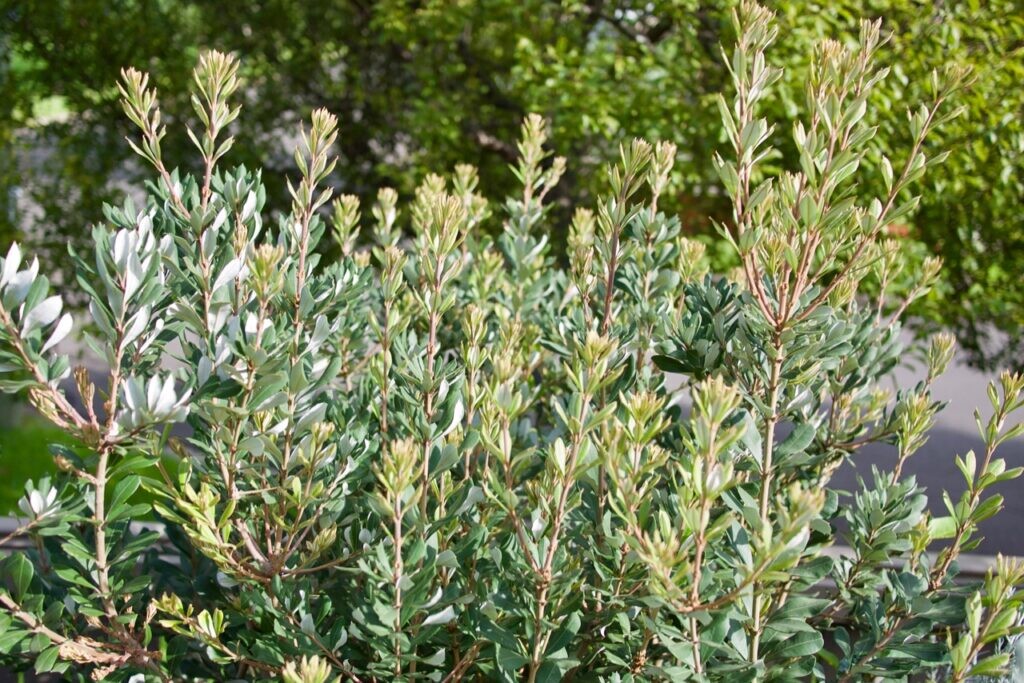 Secondly, it gets taller than the label specifies, almost double the size to be frank. This is not that unusual all plant tags need to be read with some scepticism, I don't know why?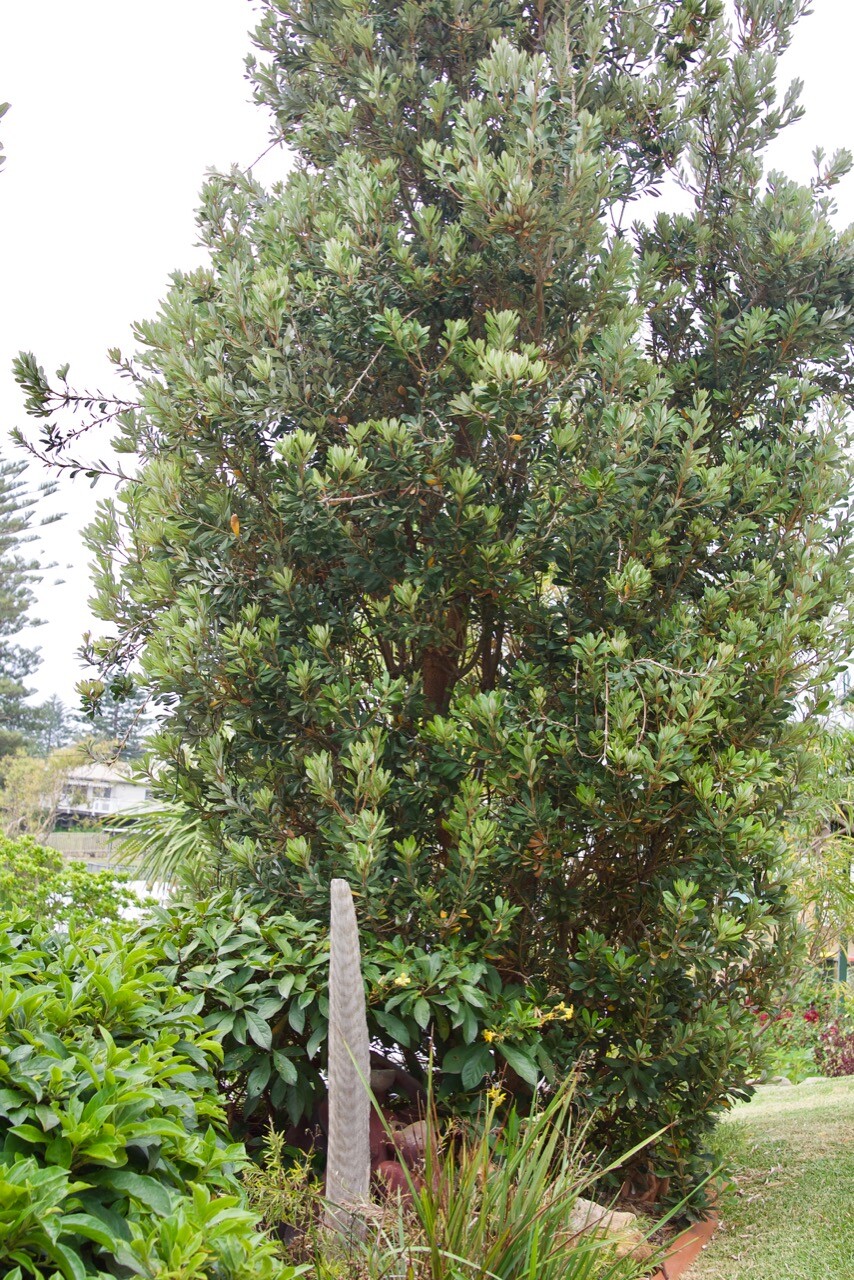 In the image above you can see a specimen which is around 4 metres tall and around 1 to 1.5 metres wide, making Banksia 'Sentinel' a wonderful tall screening plant. It can handle a front line coastal position like in this featured garden in Coledale, it also will take light frost and extended periods of drought.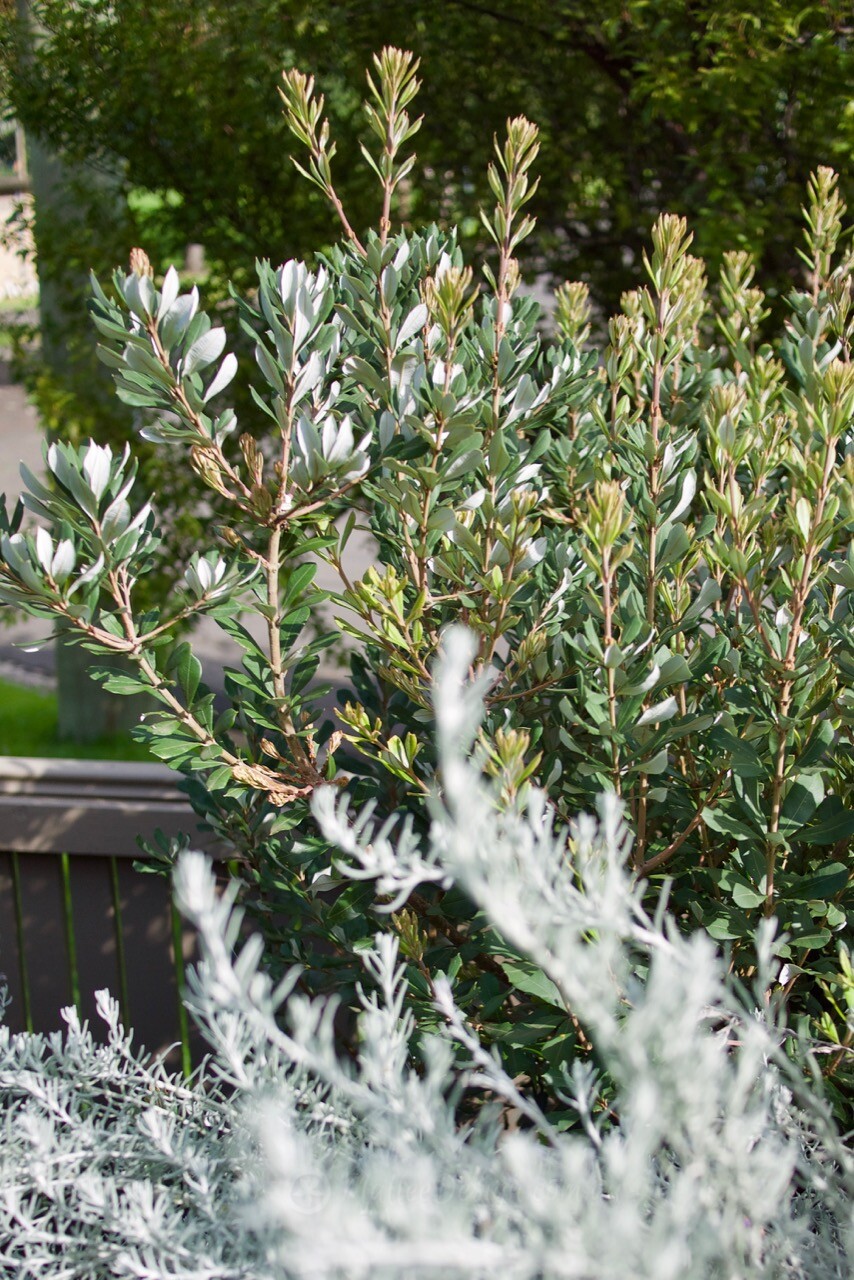 It is a very useful plant to use in a native garden to add texture and colour. The undersides of the leaves are a bright silver and the new growth bronze and then light green. The upright branches prune well and contrast beautifully with more weeping foliaged plants.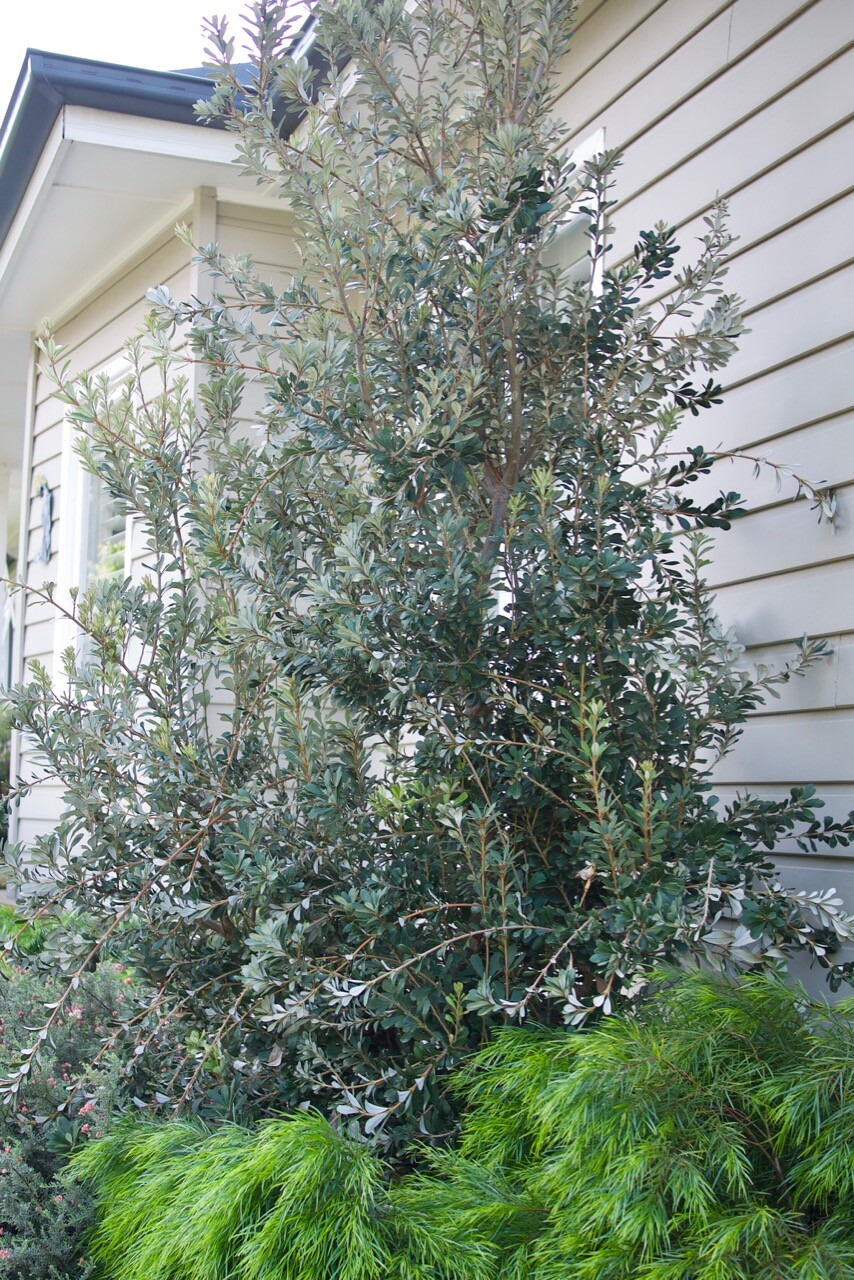 I like to combine Banksia 'Sentinel' with lime greens or brighter silvers like in the images above with Acacia 'Mini Cog' and Eremophila Nivea Grafted.
It also looks lovely with the mounding habit and larger leaves of Hymenosporum 'Luscious' as seen above.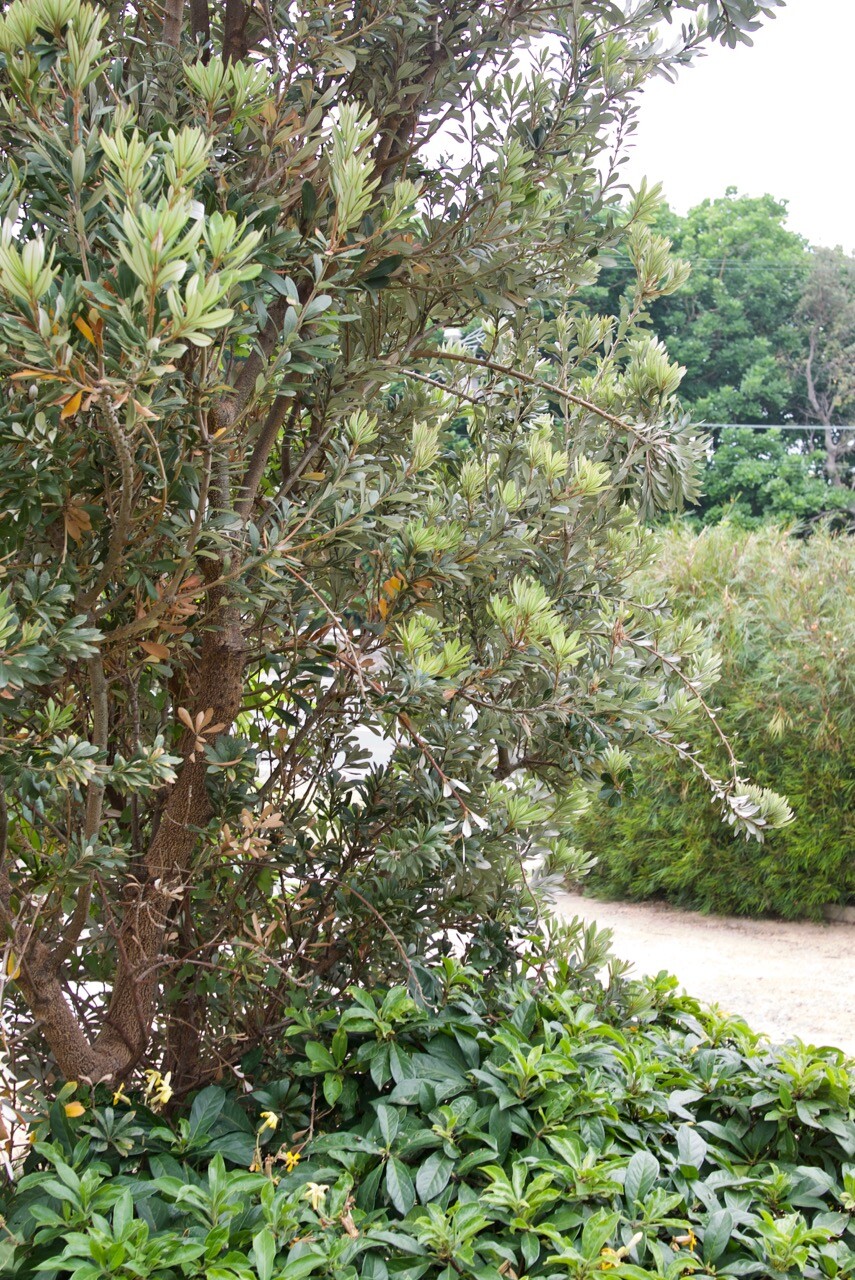 For me I would say the trial period is over, this useful Banksia has excelled in the many gardens in which I have specified it. I am about to plant a hedge of it in my own garden in a tight position with limited sun and if I ignore it enough I'm sure it will fulfil its role as a dense screen in a wind tunnel near the sea 👍🏼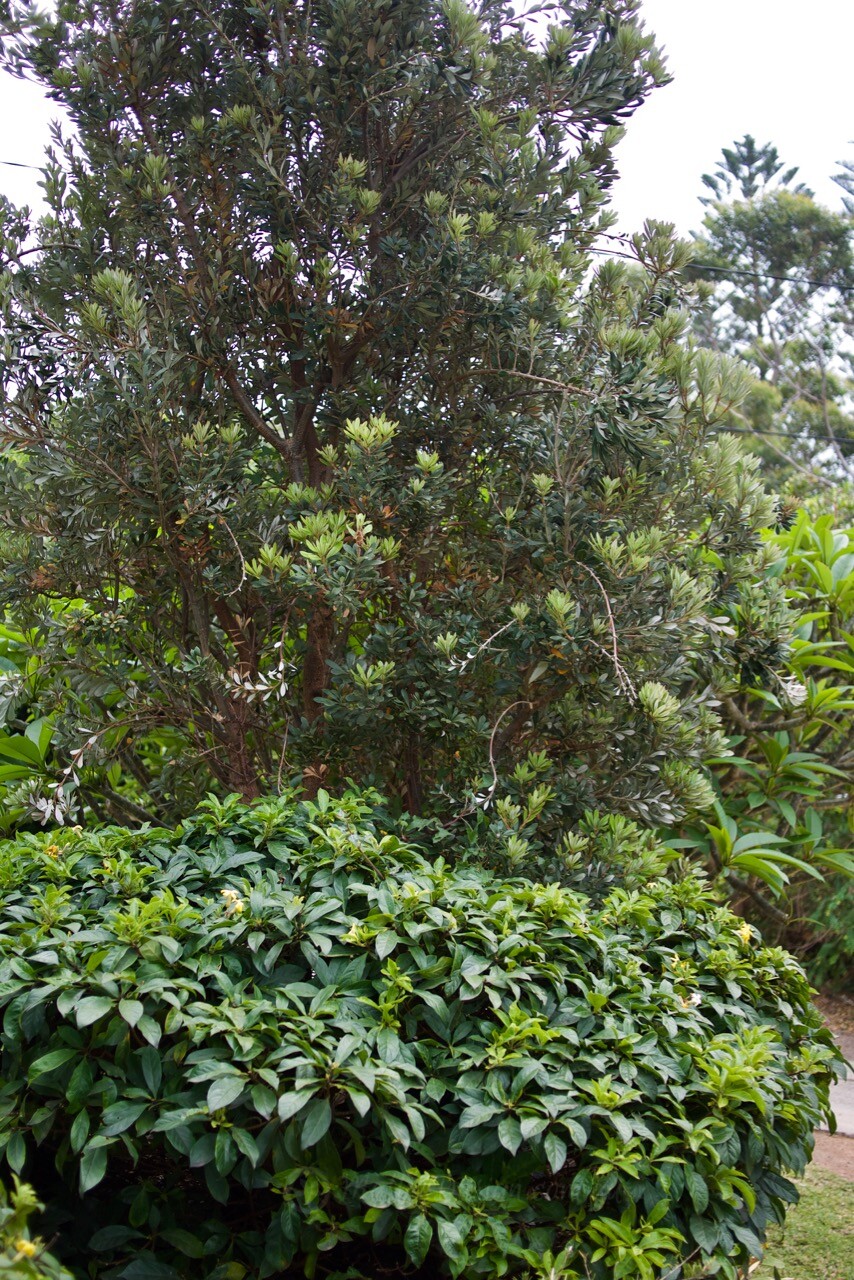 Two more things to note, Banksia 'Sentinel' is not a particularly floriferous native, it should be grown for its foliage and it needs excellent drainage!