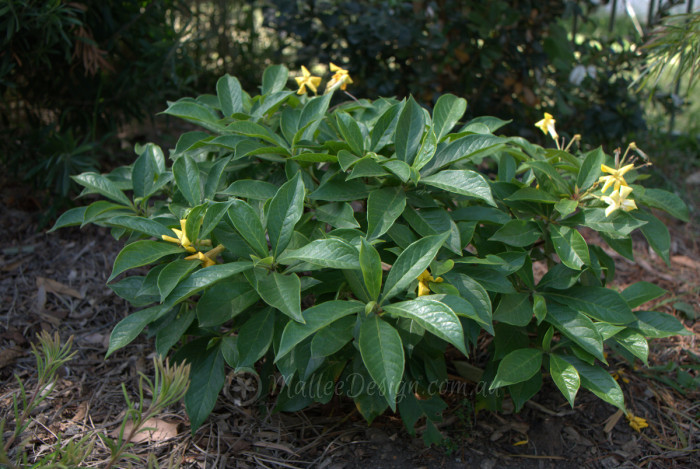 The spot flowering habits of Hymenosporum 'Luscious'
It's no secret that this is one of my all time favourite small shrubs, I love it for it ability to grow in dry shade and still look green and succulent, I love it for its wonderful shape, sometimes lumpy sometimes perfectly mounded and I love the fact that it flowers when and if it feels like it! and I don't mind as its other attributes outweigh its not particularly floriferous demeanour….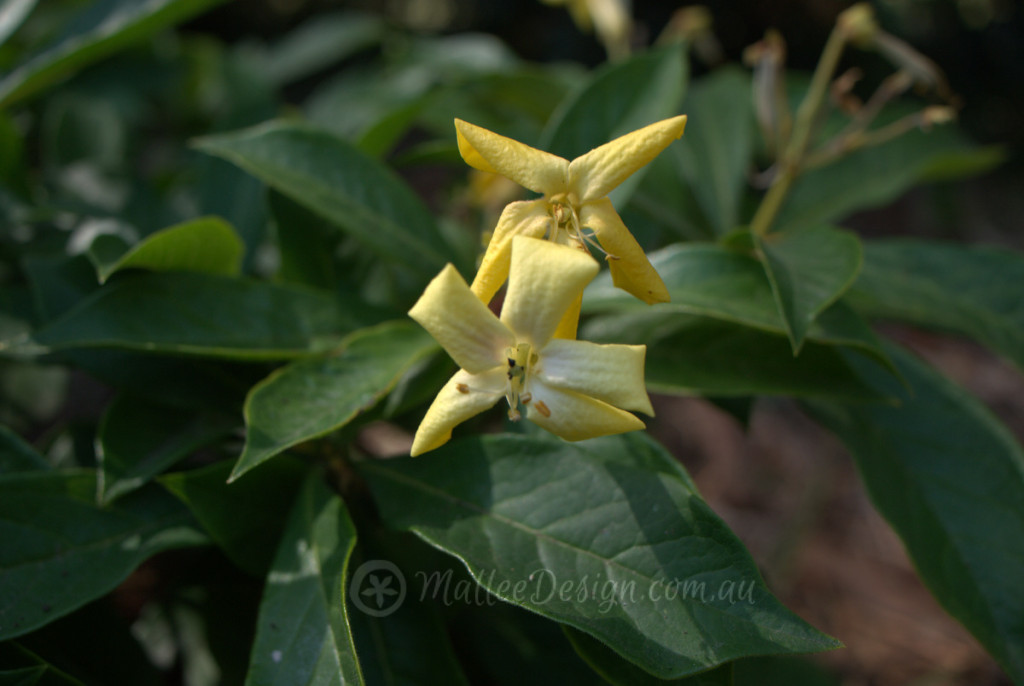 However here are some photos of a specimen flowering in heavy, dry shade just to prove that it can 🙂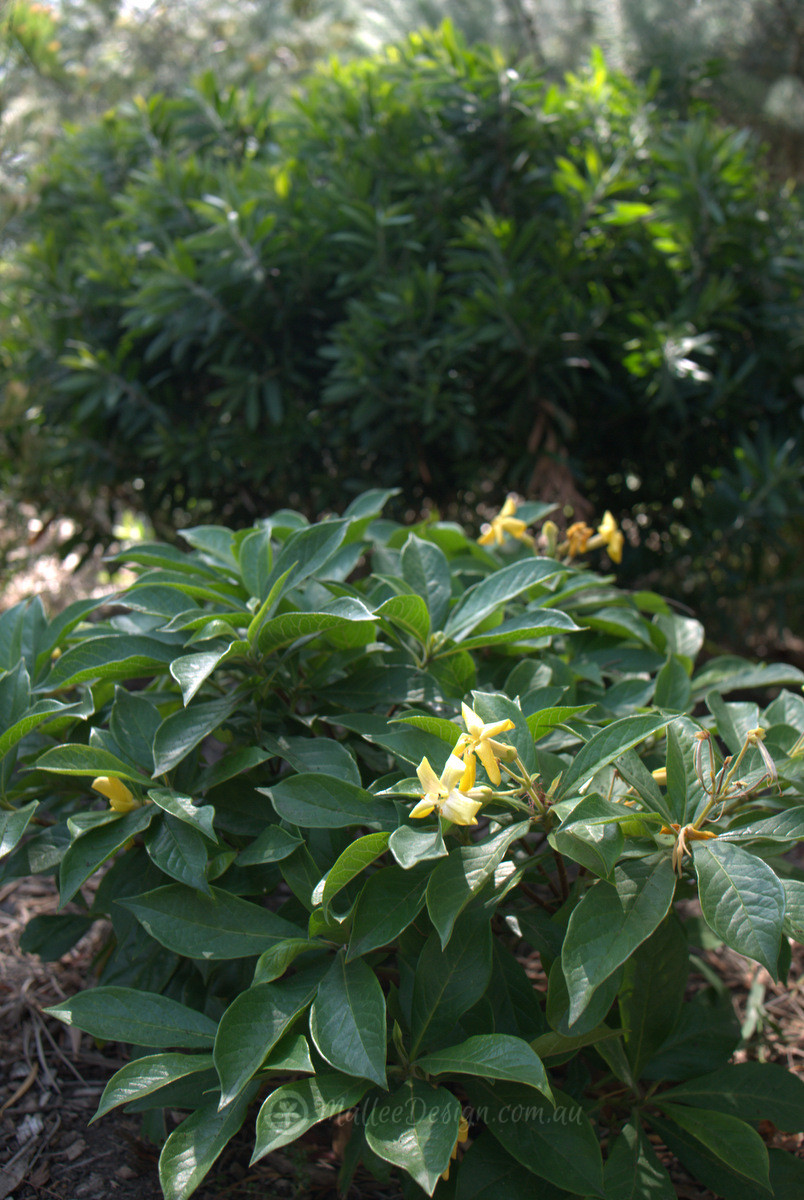 Unfortunately I think I missed this particular plant in its prime of flower, but the ones still present are strongly scented and showing the white through to deep yellow contrast.
Now I will include some images to show that it really doesn't need to flower all the time to still be a fantastic plant! The leafy foliage below demonstrates just how good a plant Hymenosporum is for providing shelter for small birds.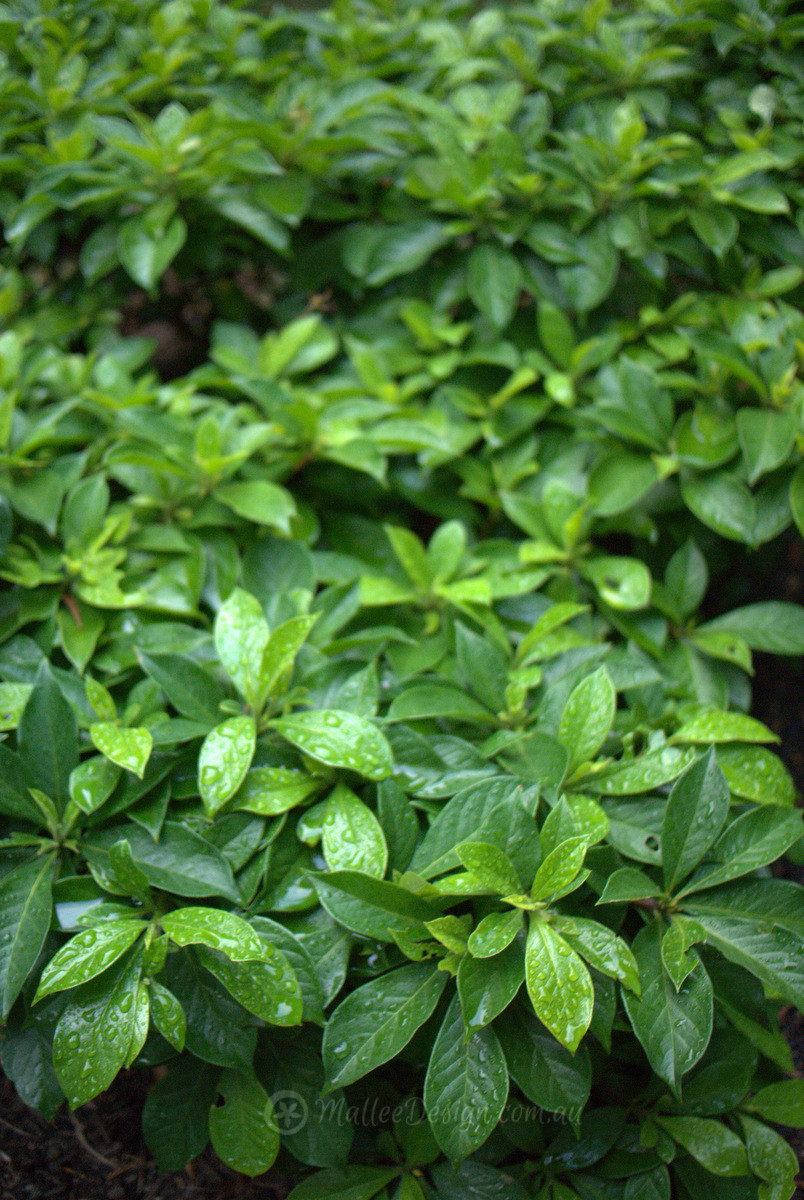 Above is another specimen that is planted in heavy dry shade close to mature conifer trees, and we all know how badly they suck the moisture and life out of a soil.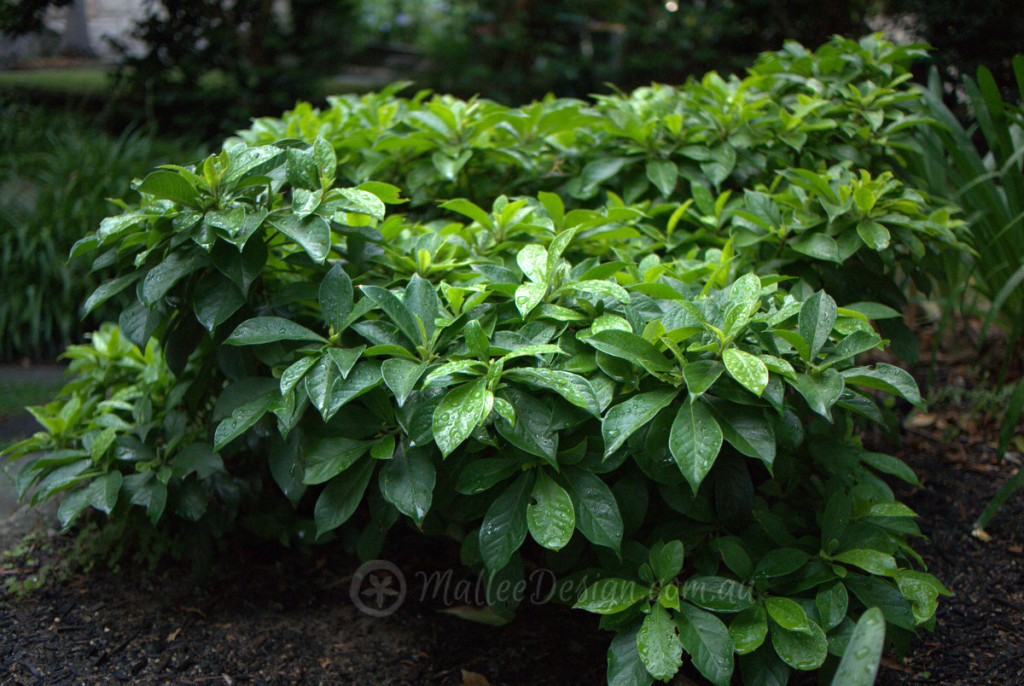 The image above shows the great shape that Hymenosporum 'Luscious' forms, the plant above is about 2 years old.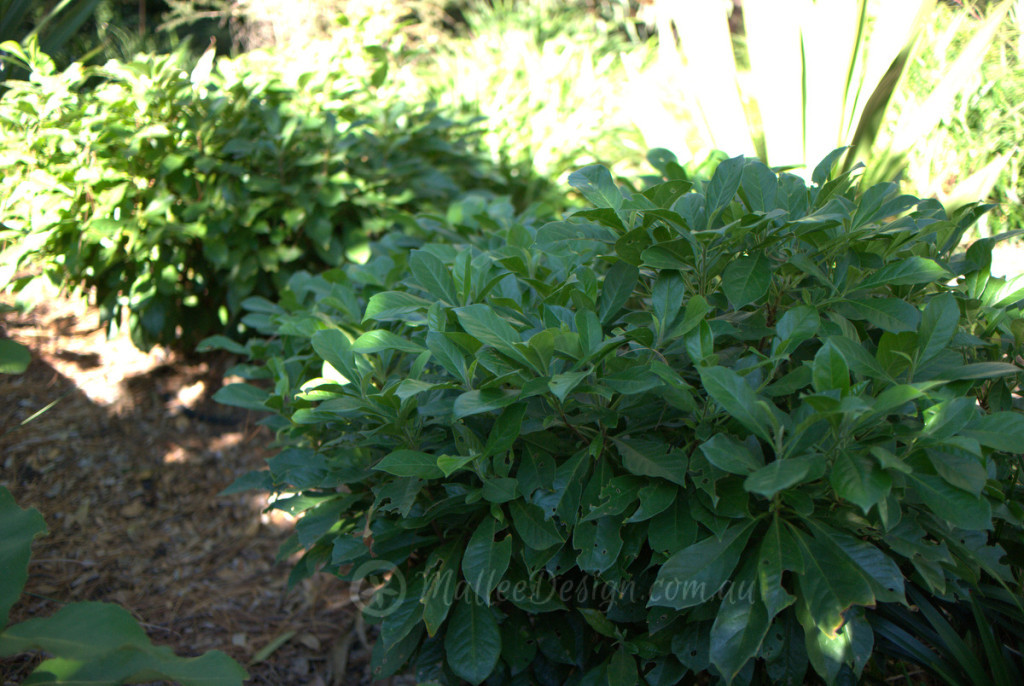 Hymenosporum 'Luscious' grows to approximately .5 metre high x 1 metre wide, however I have seen them more like 1 metre high x 2 metres wide, but that was in full sun.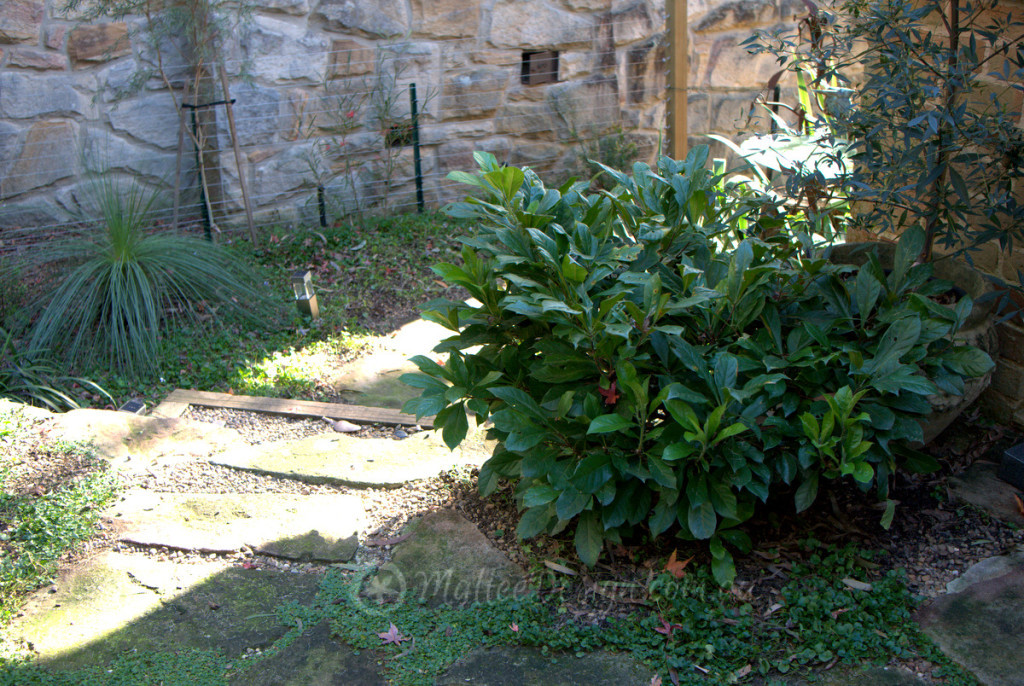 They make excellent foliage contrast shrubs when planted in combination with fine leaved shrubs or plants with silver grey foliage.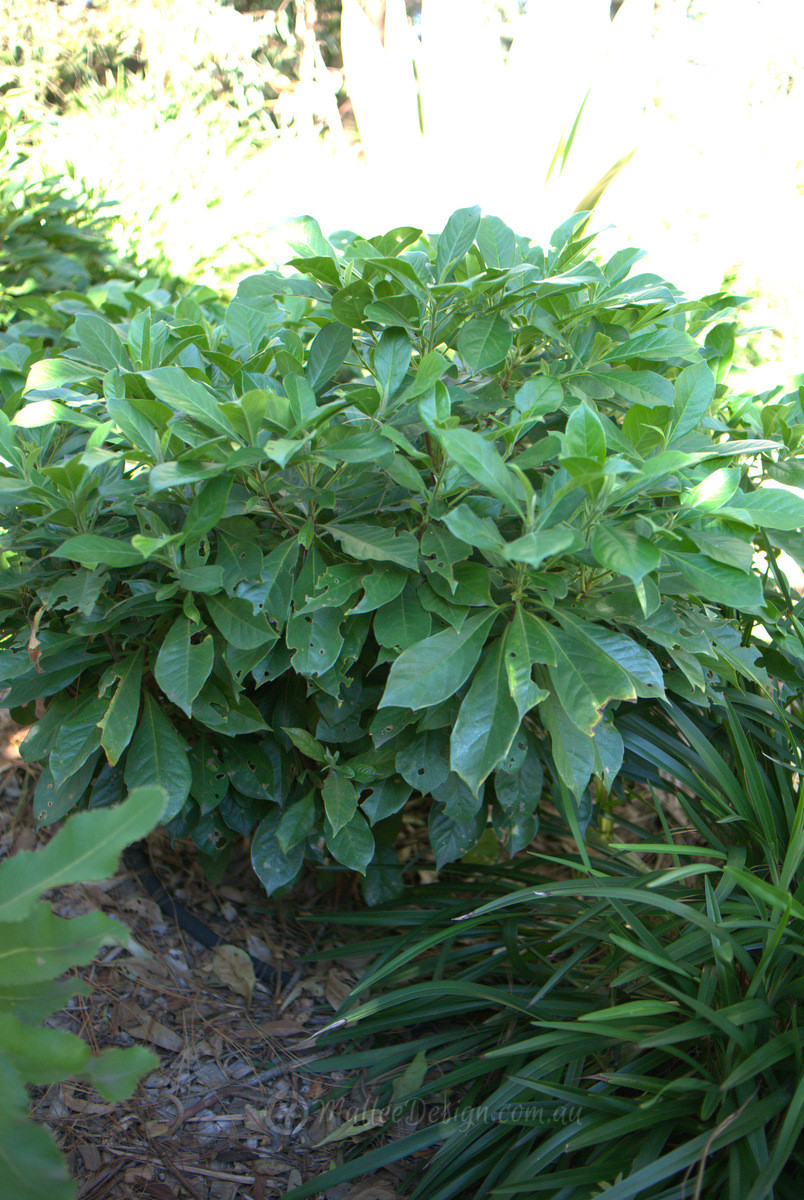 So I will continue to use them in my gardens and will also keep an eye out for 'Luscious' covered in flowers, but it really is ok with me if they aren't…..