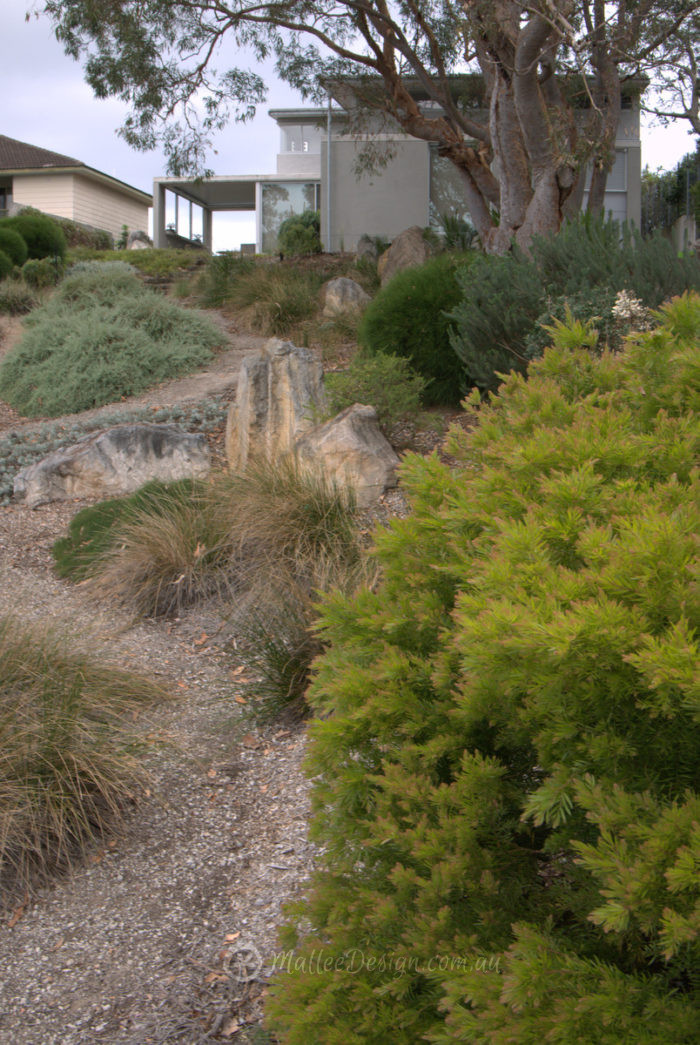 Portfolio: Bundeena Garden Design Revisit
I visited one of my favourite gardens today and it did not disappoint, I haven't seen this coastal Bundeena garden for 18 months and many of the trees and shrubs have really filled out in that time.
I feel so lucky to be able to keep track of this gardens progress and check in when I am able. Although this is a holiday house and only frequented sporadically all the maintenance is done by the clients when they visit. This is quite amazing as they also have a wonderful garden in the eastern suburbs of Sydney.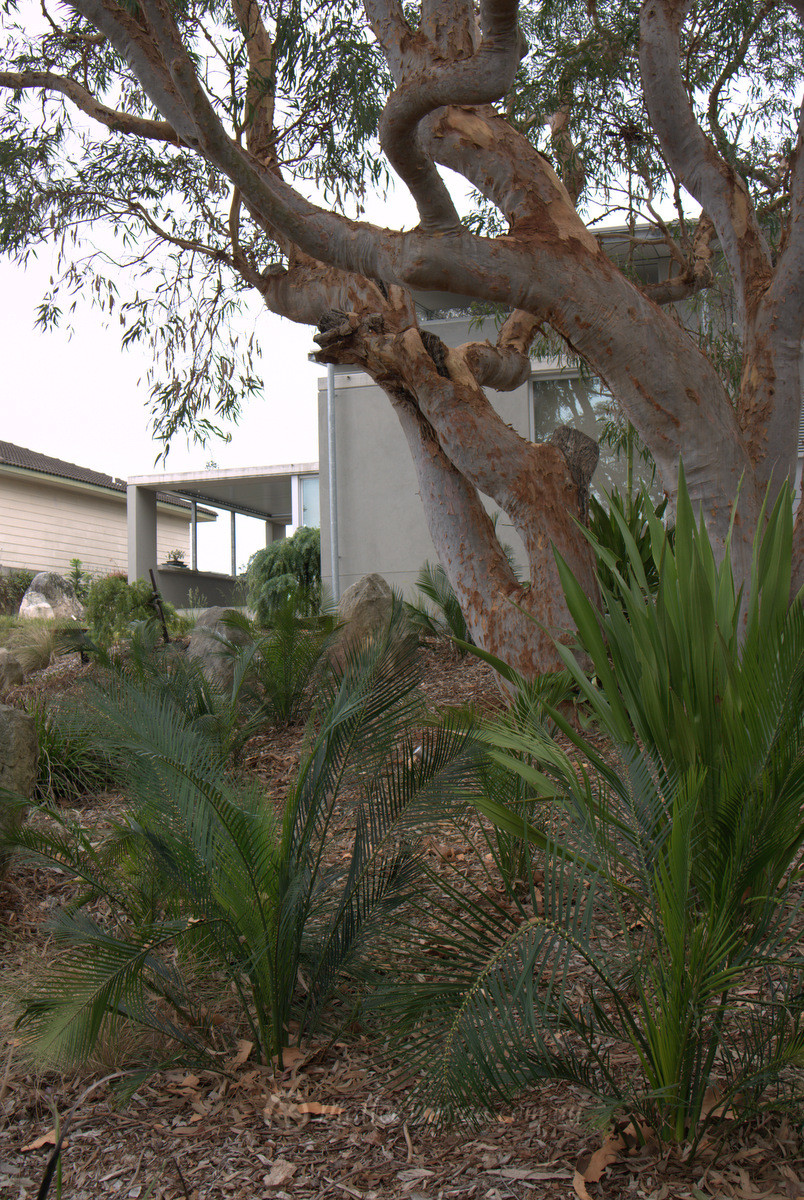 Among the most noticeable natives to have finally got going were these beautiful Macrozamia communis. They were planted in the original planting some 4 years ago underneath two of the indigenous Angophora costata and have finally begun to flourish.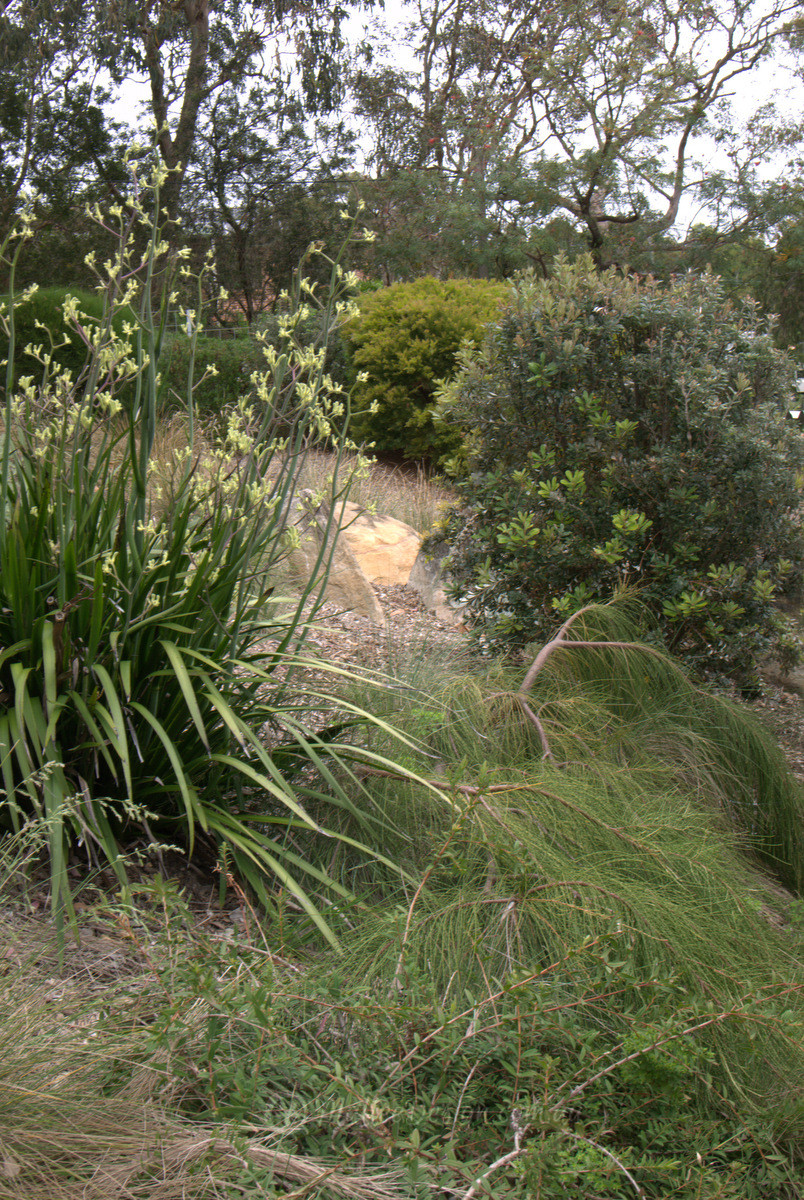 A large cluster of Anigozanthos 'Landscape Lime' were added 18 months ago and they are having thier first really successful bloom. In the image above you can also see Casuarina 'Freefall' cascading down the steep slope in front of Banksia 'Sentinel'.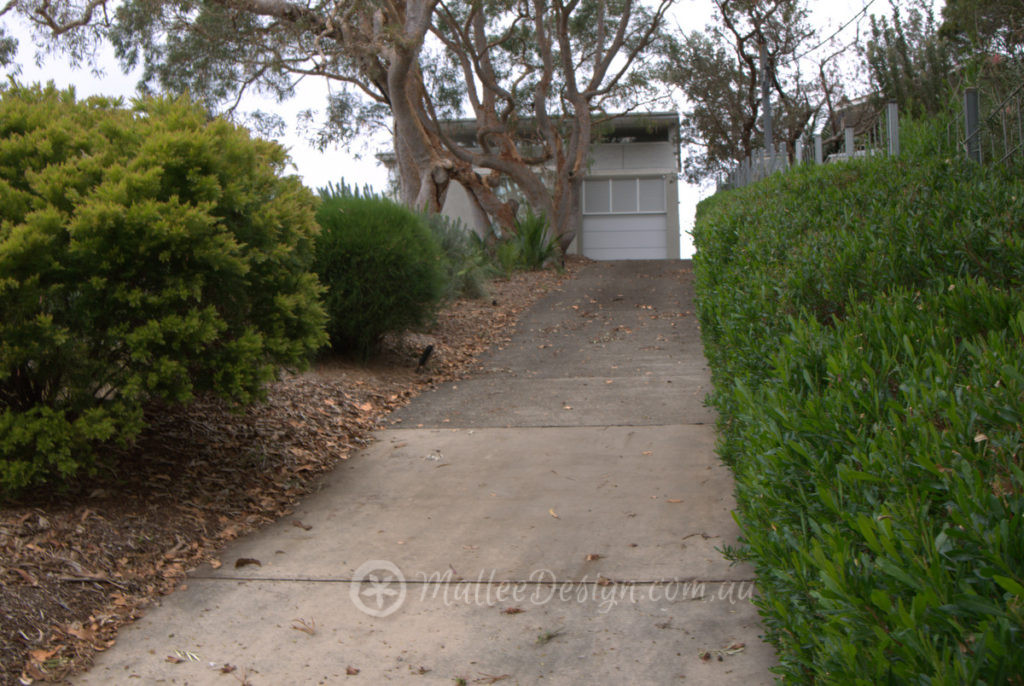 The Dodonaea 'Mr Green Screen' hedge along the driveway that is in full shade has also begun to fill out properly under the careful pruning of the client.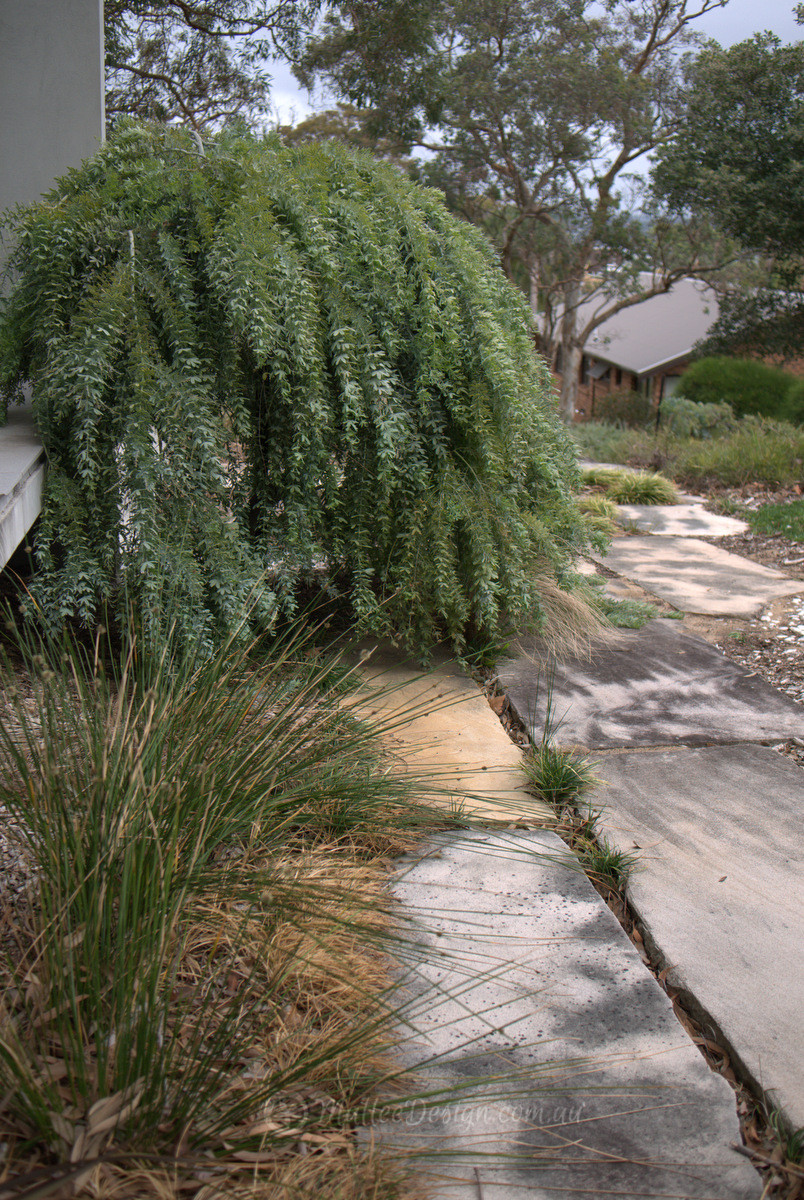 Up closer to the house there are three Acacia baileyana Prostrate that have been trained up by staking to give them a little height, the one in the image above has been particularly successful, unfortunately the other two are struggling somewhat, as you can see in the image below.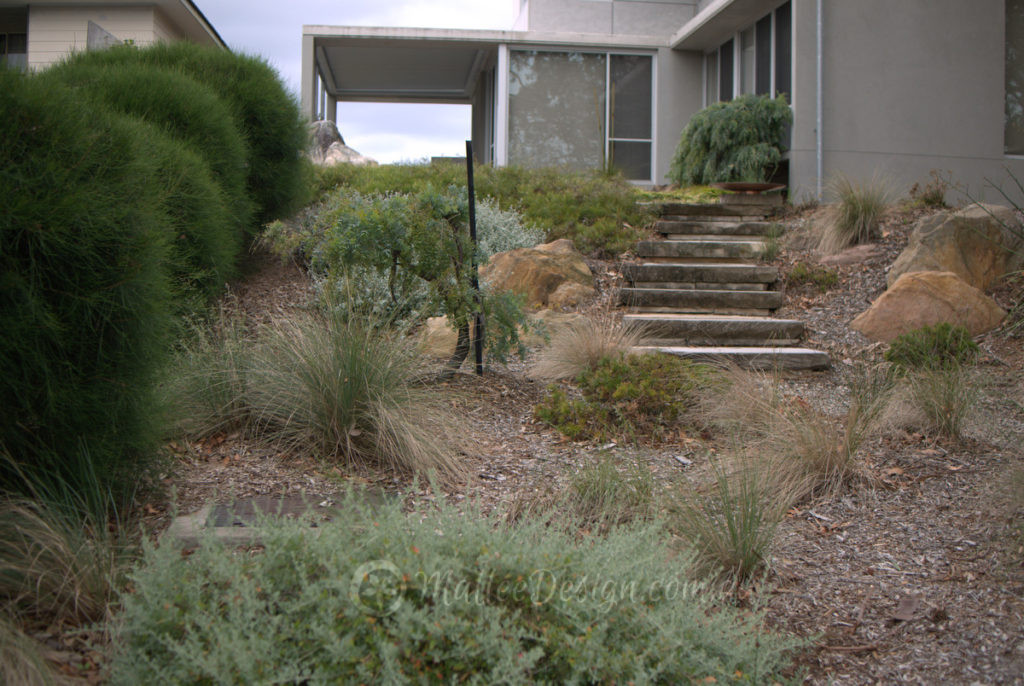 The standout performing plant in this garden and the one most loved by the client is definitely the Casuarina 'Green Wave' they have been lovingly clipped into large balls and are now joining up where planted together to create some wonderful mounding shapes.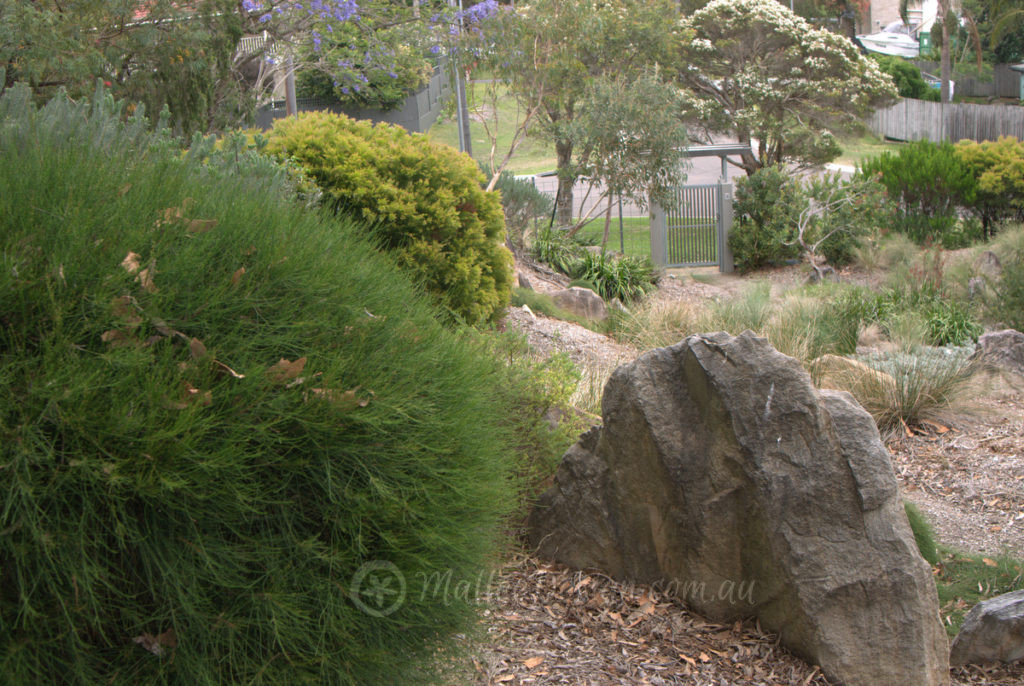 The Casuarina 'Green Wave' contrast beautifully with the Acacia fimbriata Dwarf which also get a regular clip.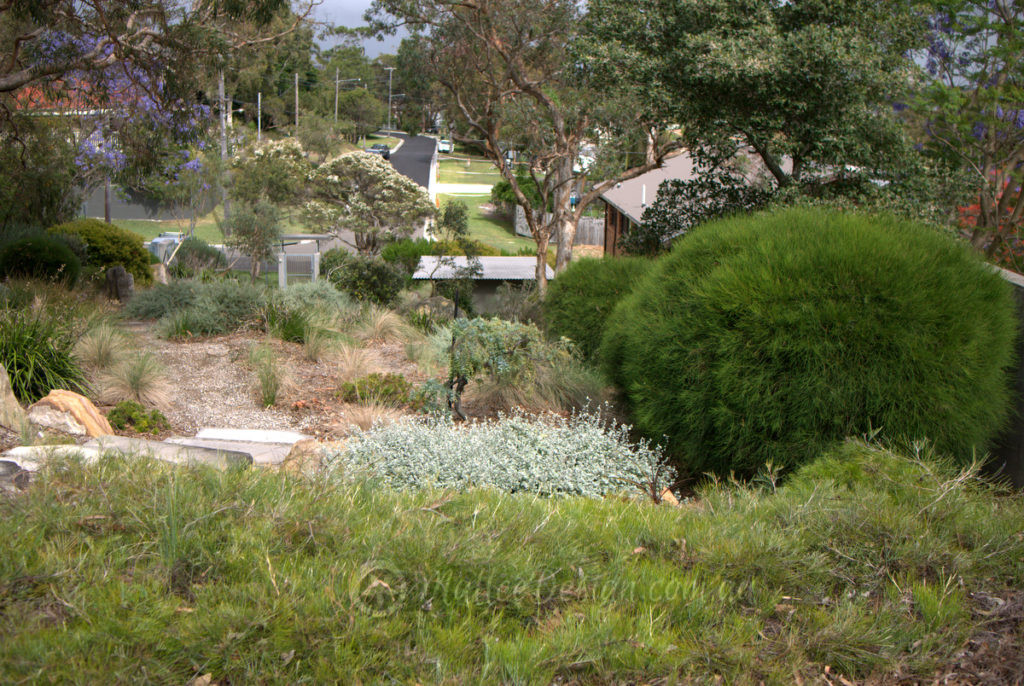 While some species, like theLeucophyta brownii, have finished and been removed, others are only just getting going. The Mallees and Angophora down in the front of the garden are taking shape and their trunks are starting to have their intended showiness.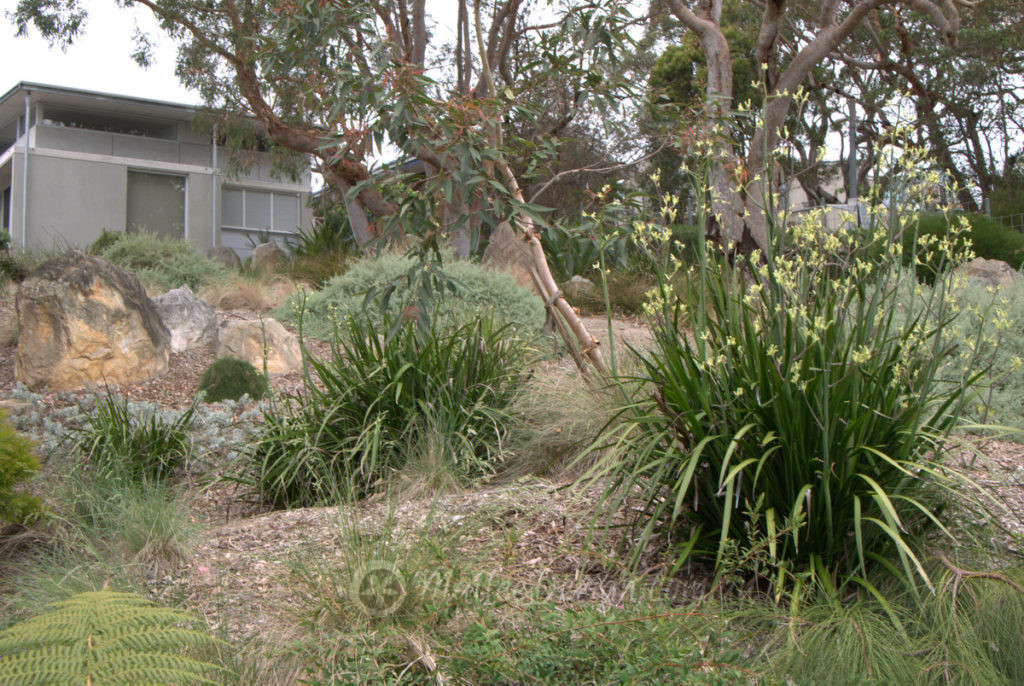 In the image below you can see Angophora hispida, Eucalyptus leuhmanniana and Angophora costata having been bent and moulded by the coastal winds.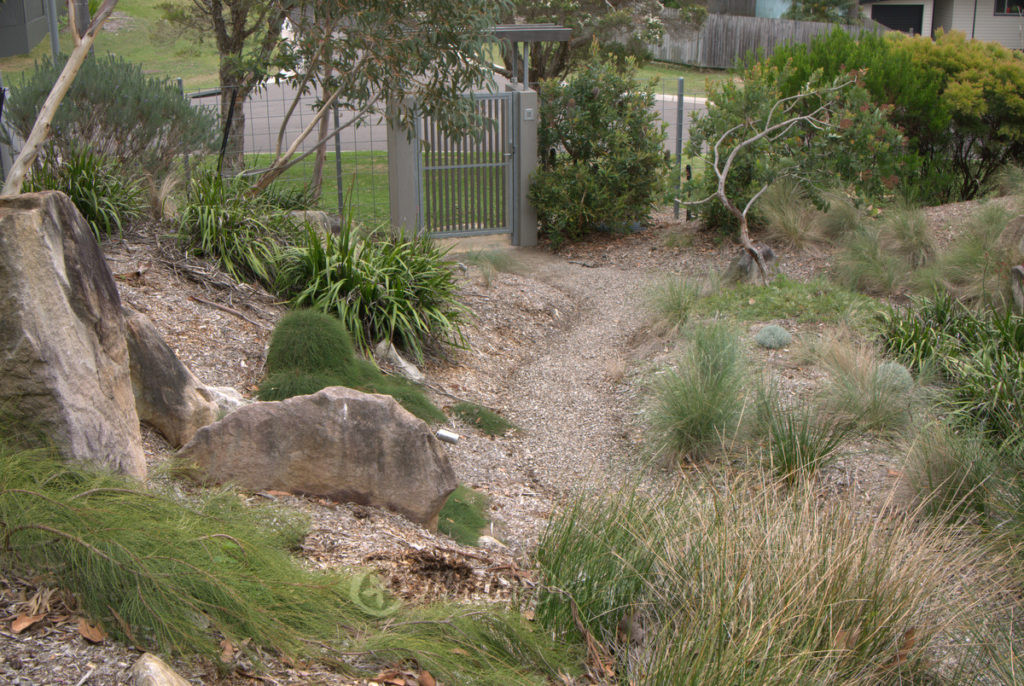 The deer are still a problem in the garden bed outside of the entrance gate too!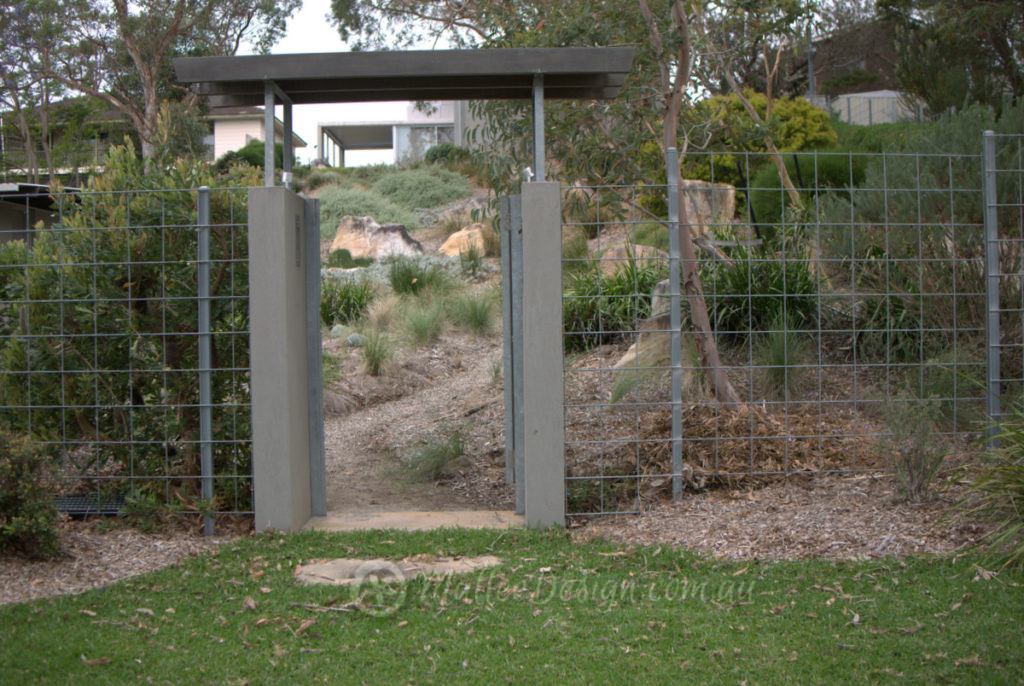 Overall the garden is filling out very nicely, there is some room for a few more ground covers and the Kangaroo Paws are due for a divide.However, considering it is such a large garden that is maintained minimally the client and I are very impressed with its performance.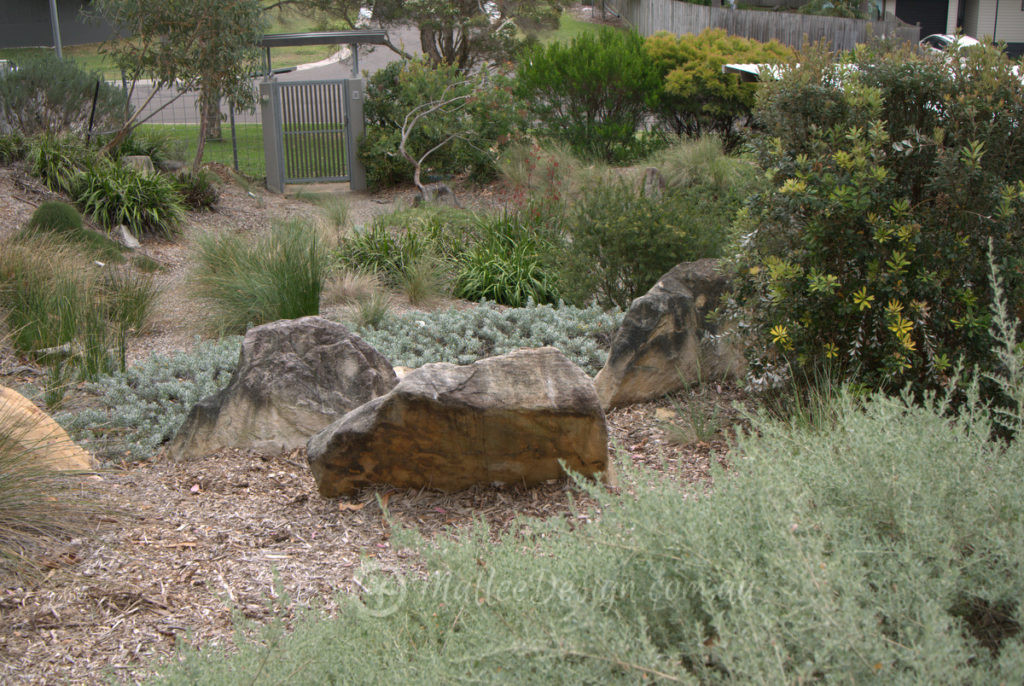 The edition of an extra large spun copper dish in the entrance to the house adds to the original minimalist Japanese aesthetic.