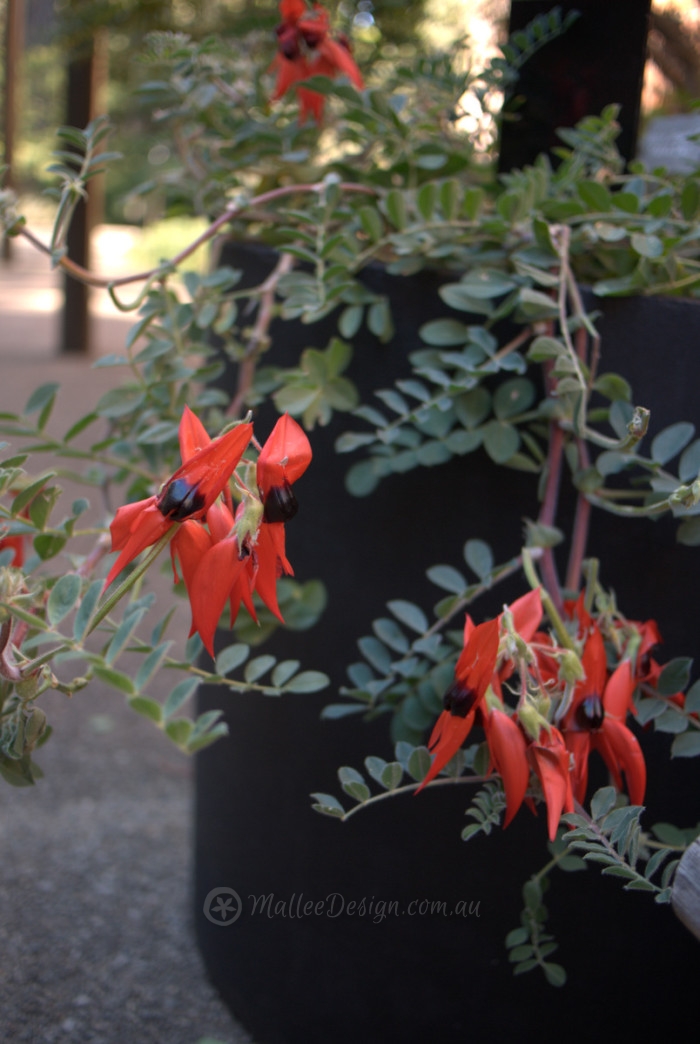 Native Plants for Pots and Containers
There are so many native plants that will grow well in a container or pot.
This is of course the iconic Sturt Desert Pea, Swansonia formosa, these can now be found grafted, making them a little bit hardier for us east coast gardeners.
These are a few I have seen lately, when a plant is growing in a container I like for there to be a little spill over or for it to have a weeping habit, it covers the pot and also means that some difficult to grow things that don't like humidity get the air flow they need around their foliage.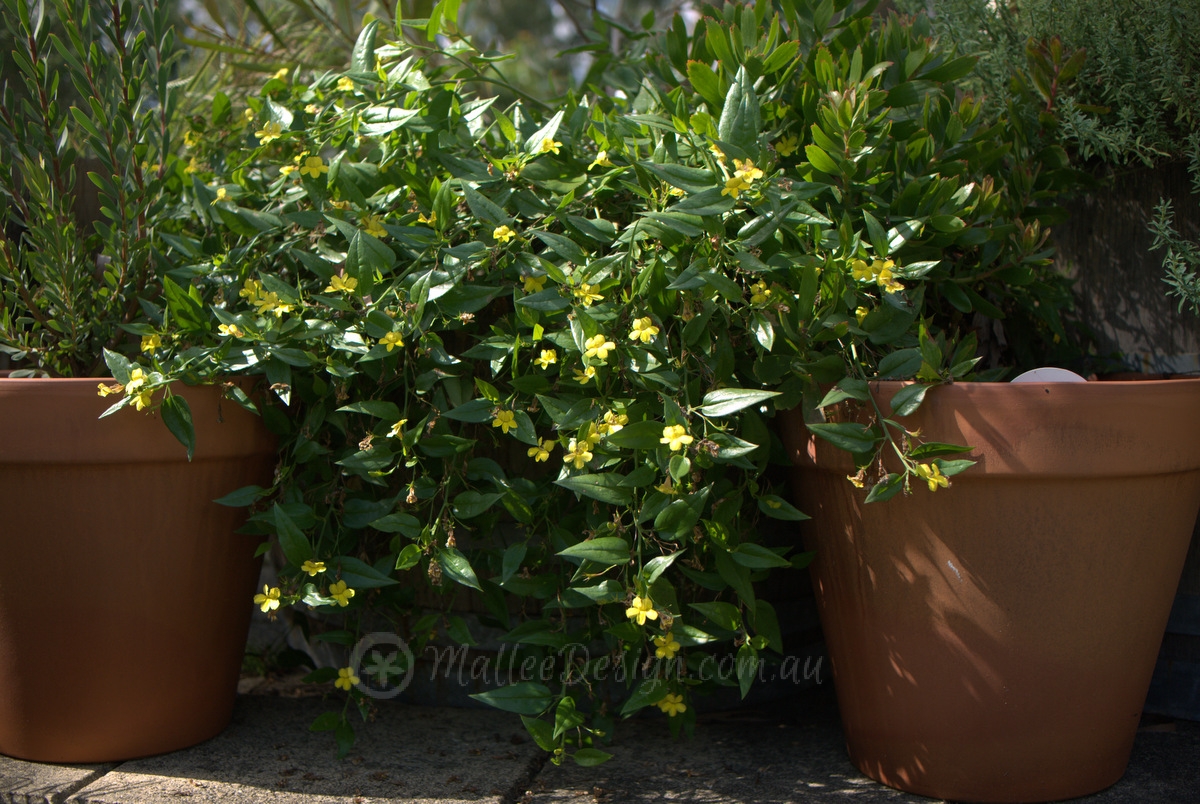 Above is a pot of super happy Goodenia 'Gold Cover', covered in flowers for most of the year.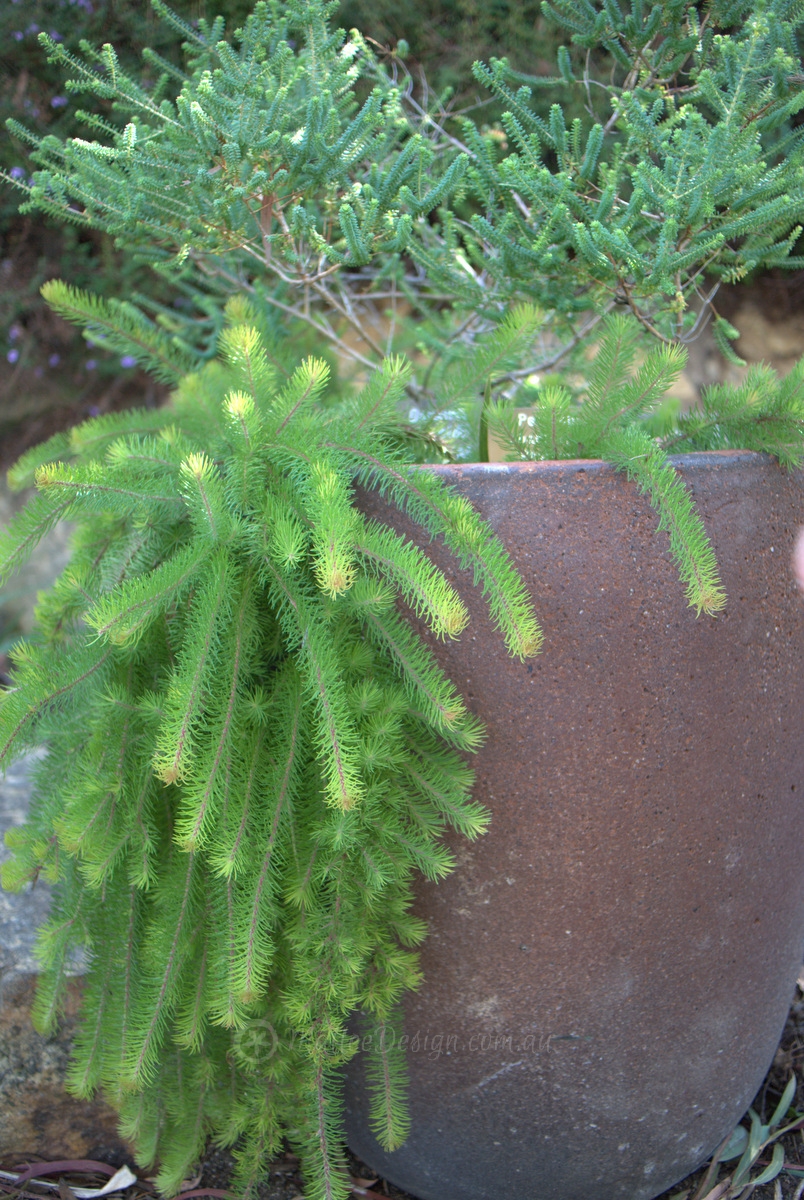 Or you can combine a spill over plant with height, as seen here with Persoonia chamaepitys and Thyrptomene behind.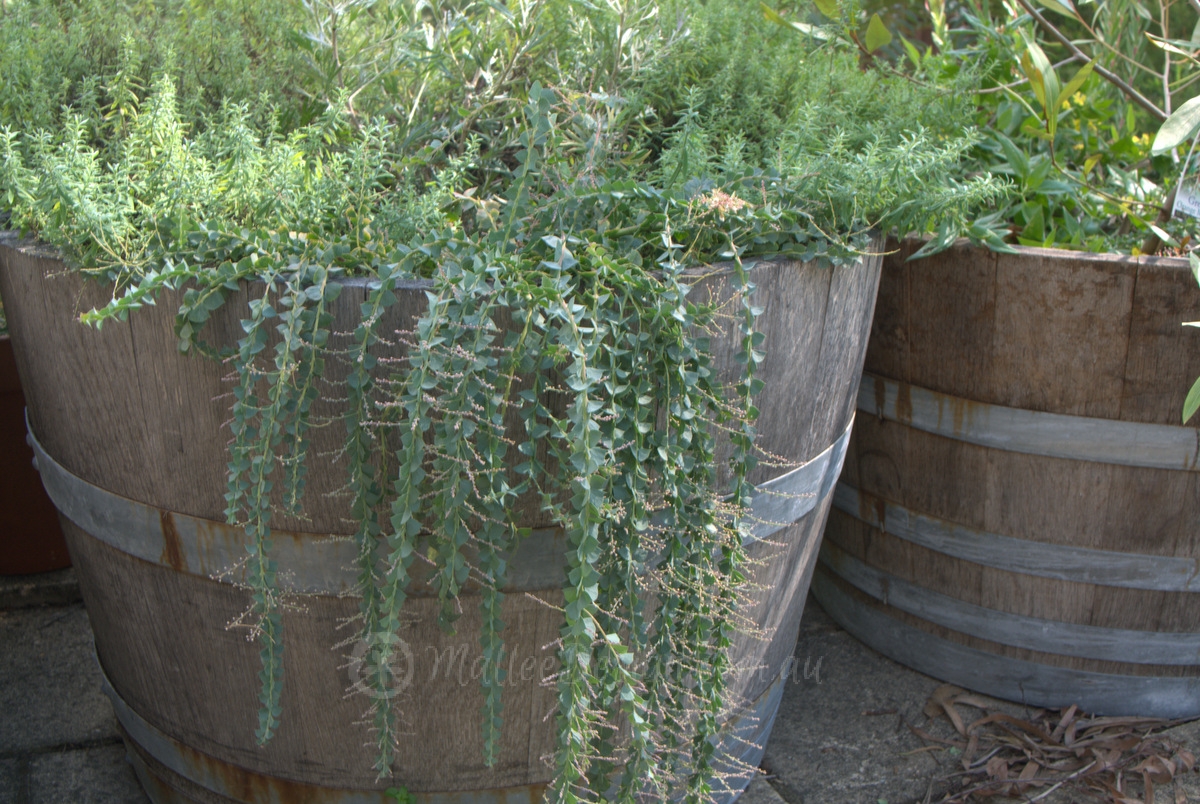 This is one of my favourites Acacica 'Bushwalk Baby', the foliqge of pravissima is a beautiful grey green with a spiral leaf arrangement.