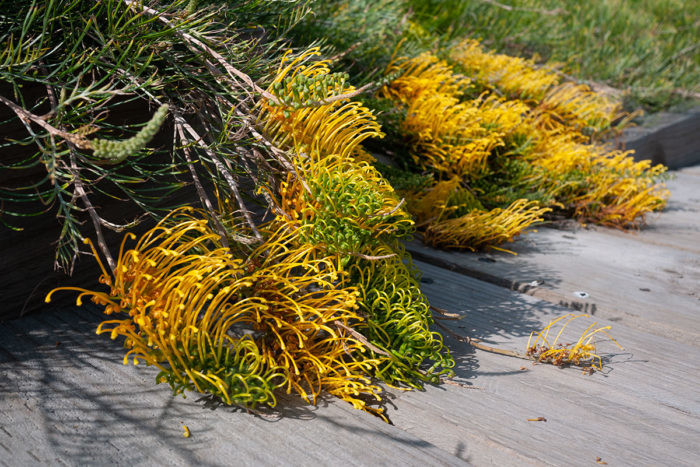 Low and Large: Grevillea 'Cooroora Cascade'
This Grevillea ground cover always looks optimistic to me, with its large sunny gold flowers and luscious green fine leaves, it scrambles around the garden filling gaps with its happy go lucky stems.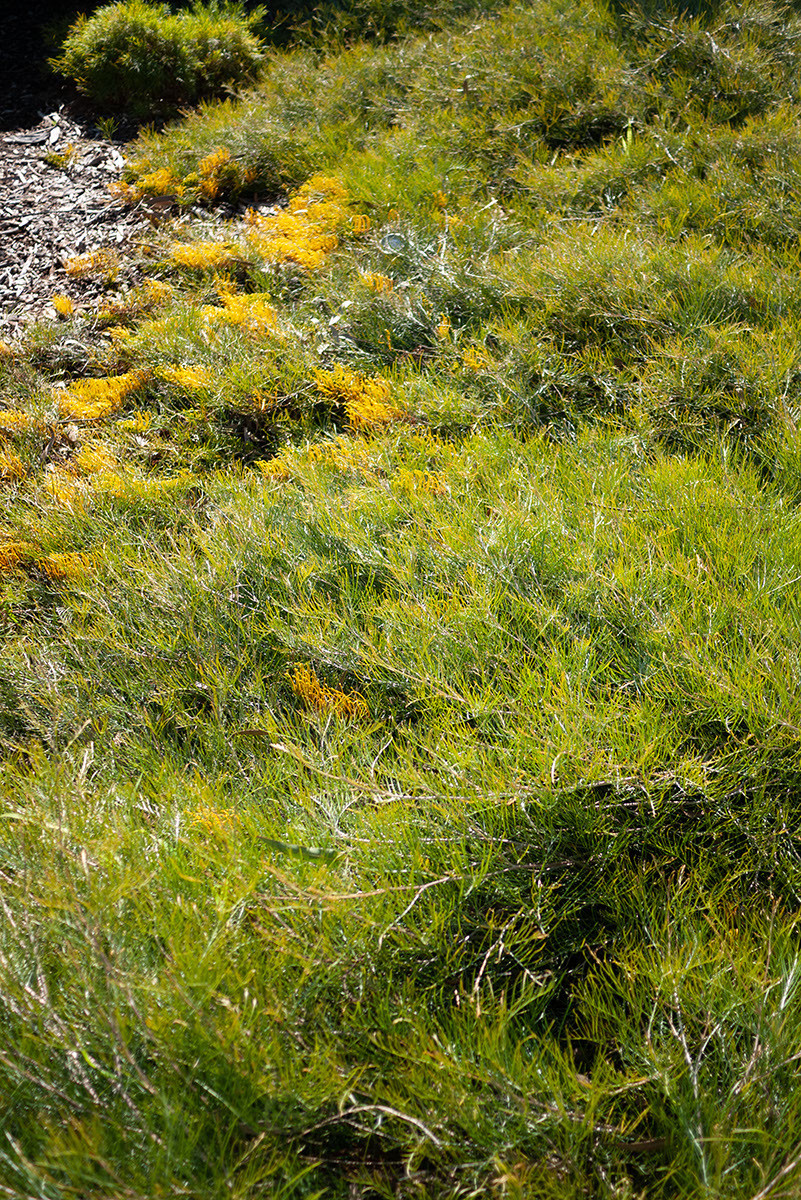 Grevillea 'Cooroora Cascade' is a prostrate form of 'Golden Lyre' with the same large flower spikes yet scrambles along the ground forming a dense mat.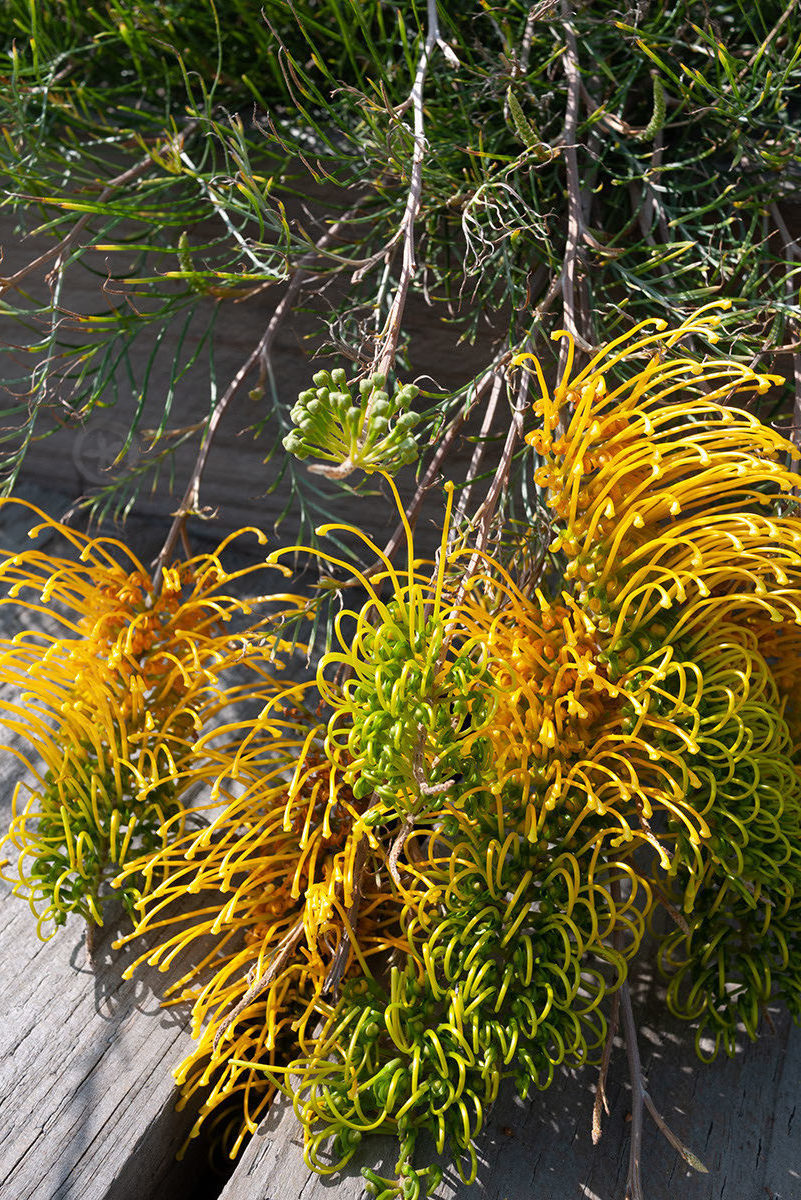 The flowers tend to form on the end of the stems, resulting in an interesting habit with the edges of the ground cover fringed with gold.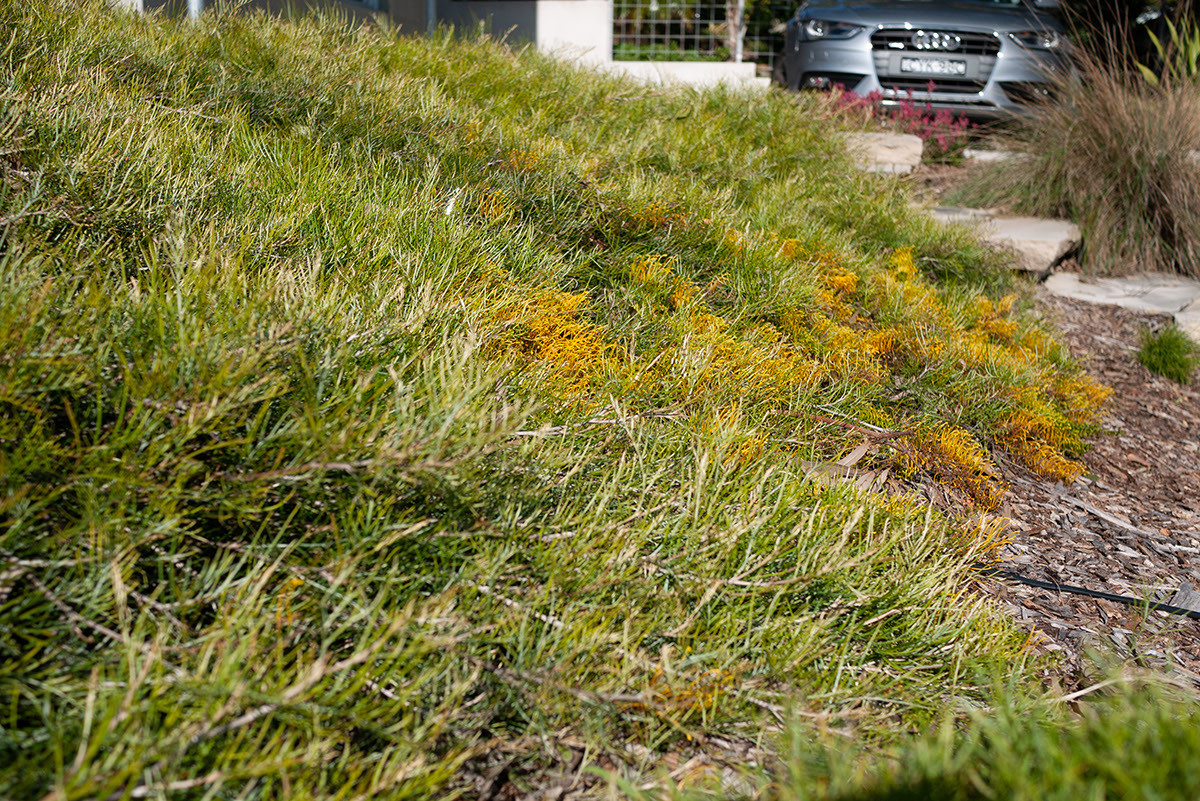 Grevillea 'Cooroora Cascade' is a virgorous plant, spreading upto 3 metres wide and only 20cm to 30cm high. It looks great planted on embankments as a spill over or as an edging plant in a border, if you have the space. I have also seen it grow well in a large container.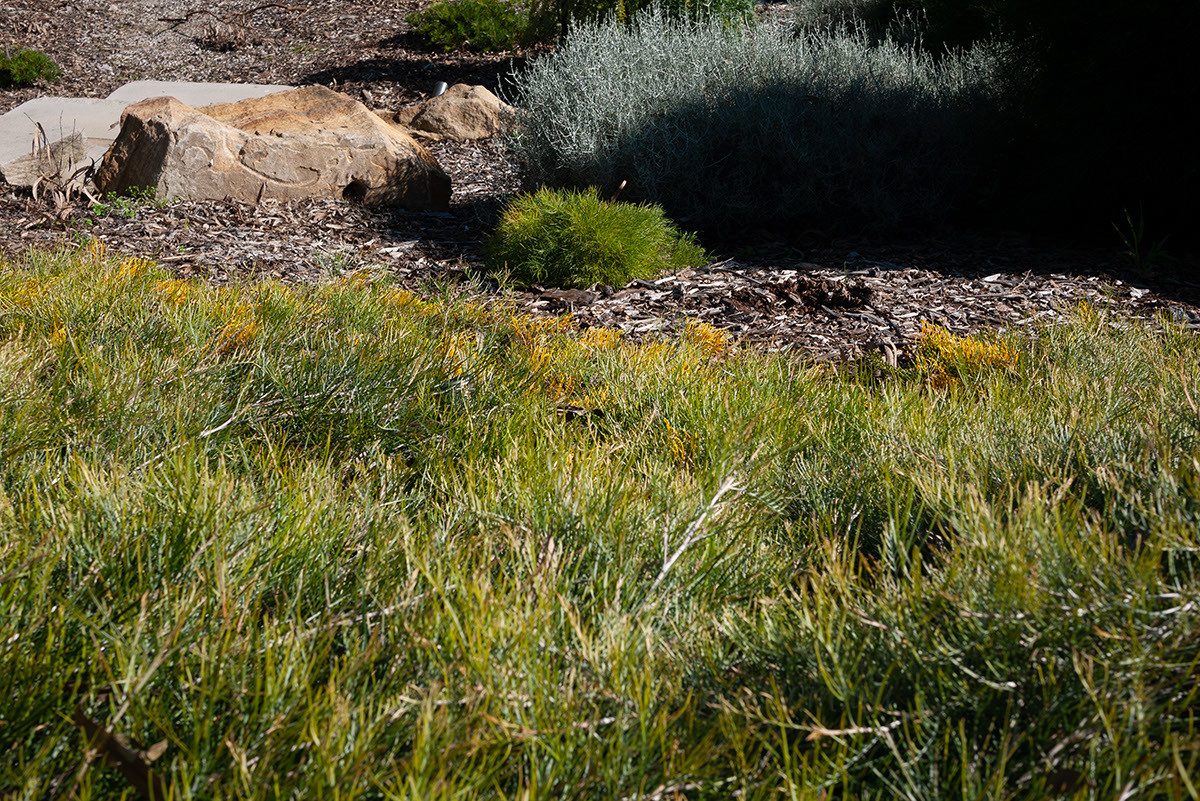 The large nectar high flowers appear in late Summer through to Autumn and will attract plenty of nectar feeding birds to your garden. Grevillea 'Cooroora Cascade' grows happily in sub tropical gardens through to cooler climates as long as the frost isn't too extreme, it just requires a well drained soil.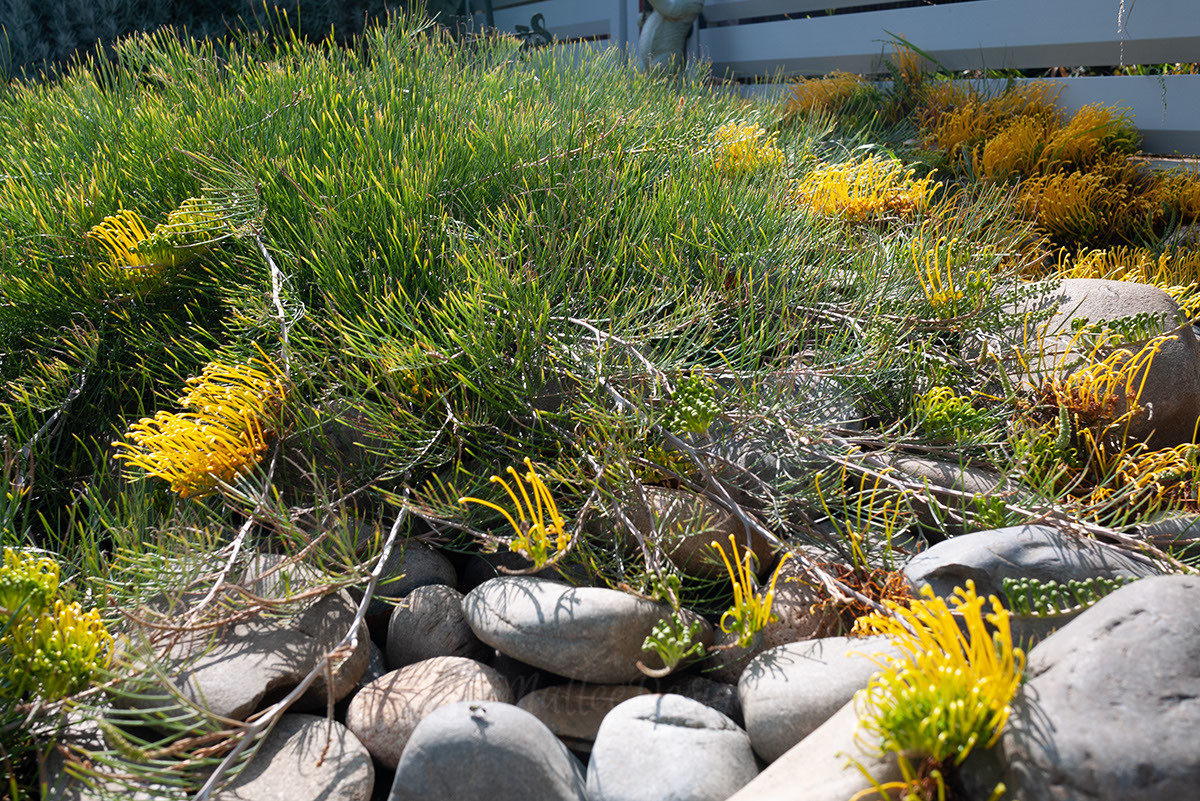 You can prune it after flowering to keep the ends of the stems from looking ratty, however it has a naturally dense ground hugging habit, unlike some of the other large flowering Grevillea ground covers 😉