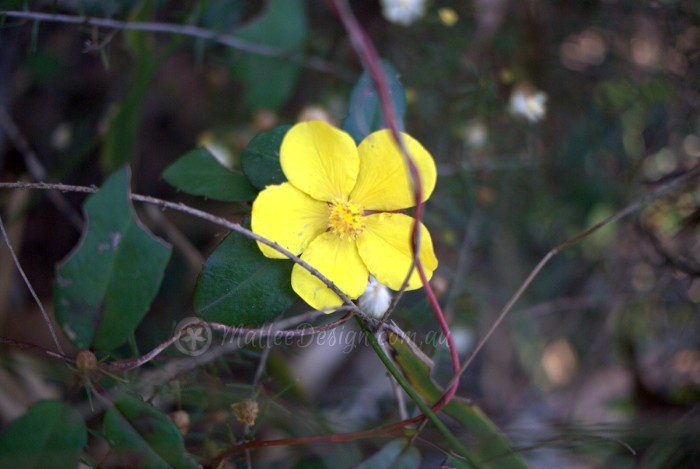 Bright climber or scrambler for dry shade: Hibbertia dentata
Hibbertia dentata is one of my favourite climbers or low growing scramblers to use in shady spots, unfortunately I find it quite difficult to source but it is definitely with using if you can get hold of it. One of the reasons I love this plant is the reddish new growth of the tendrils and new leaves, it is a deep burgundy red and adds a bit of extra interest to the plant, especially when used as a ground cover.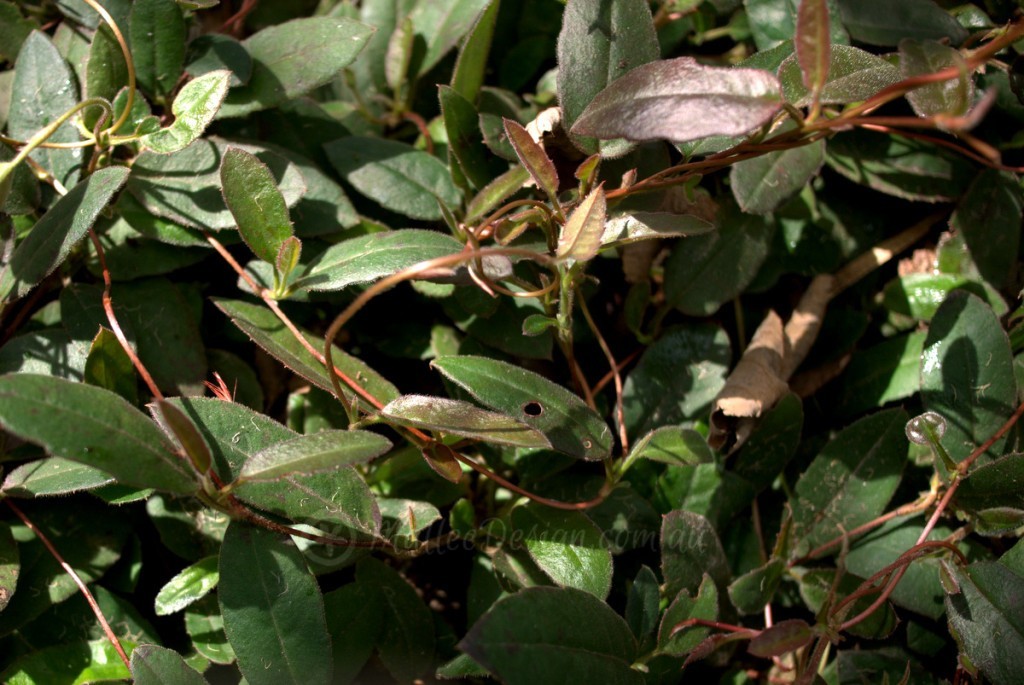 I have seen Hibbertia dentata used as a grouncover for a pathway with light foot traffic through a garden (I'm sorry but I didn't get a photo :(), it had become quite flat and prostrate but the red new leaves really showed up.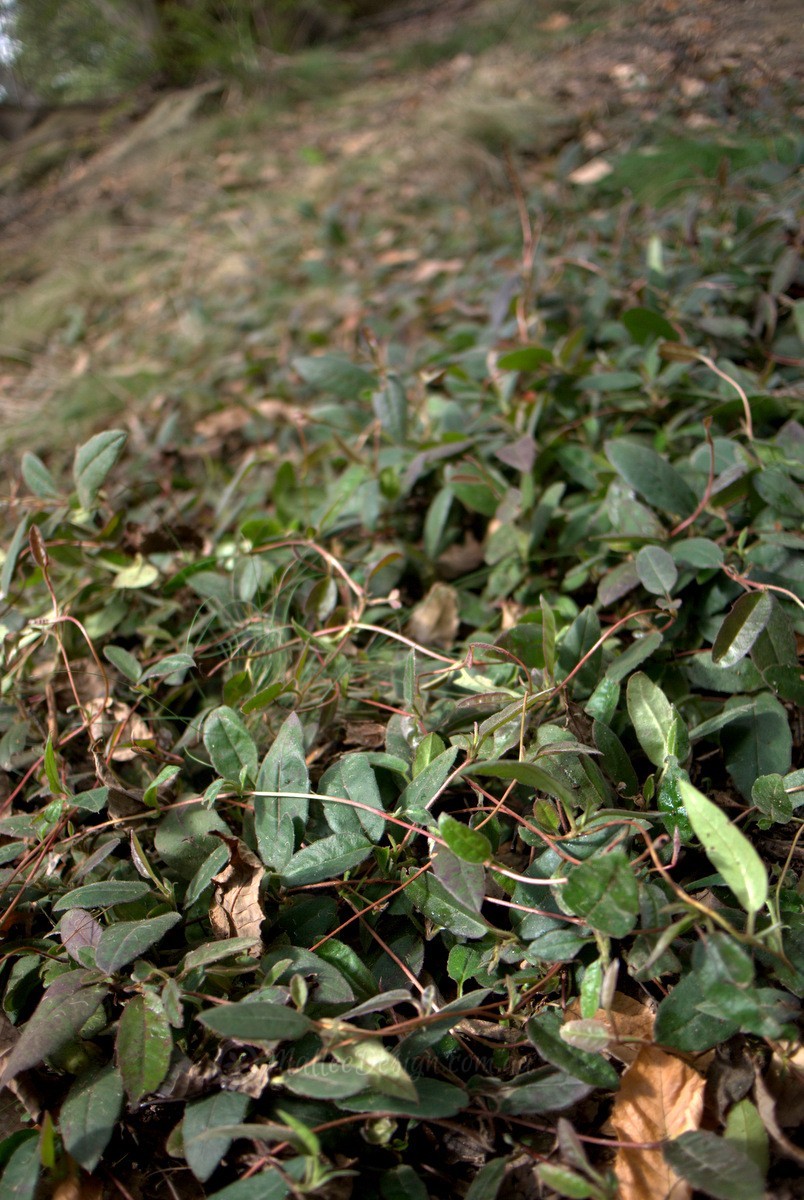 In the image above it was growing underneath some Eucalypts in dry part shade and was doing an excellent job as a weed suppressant.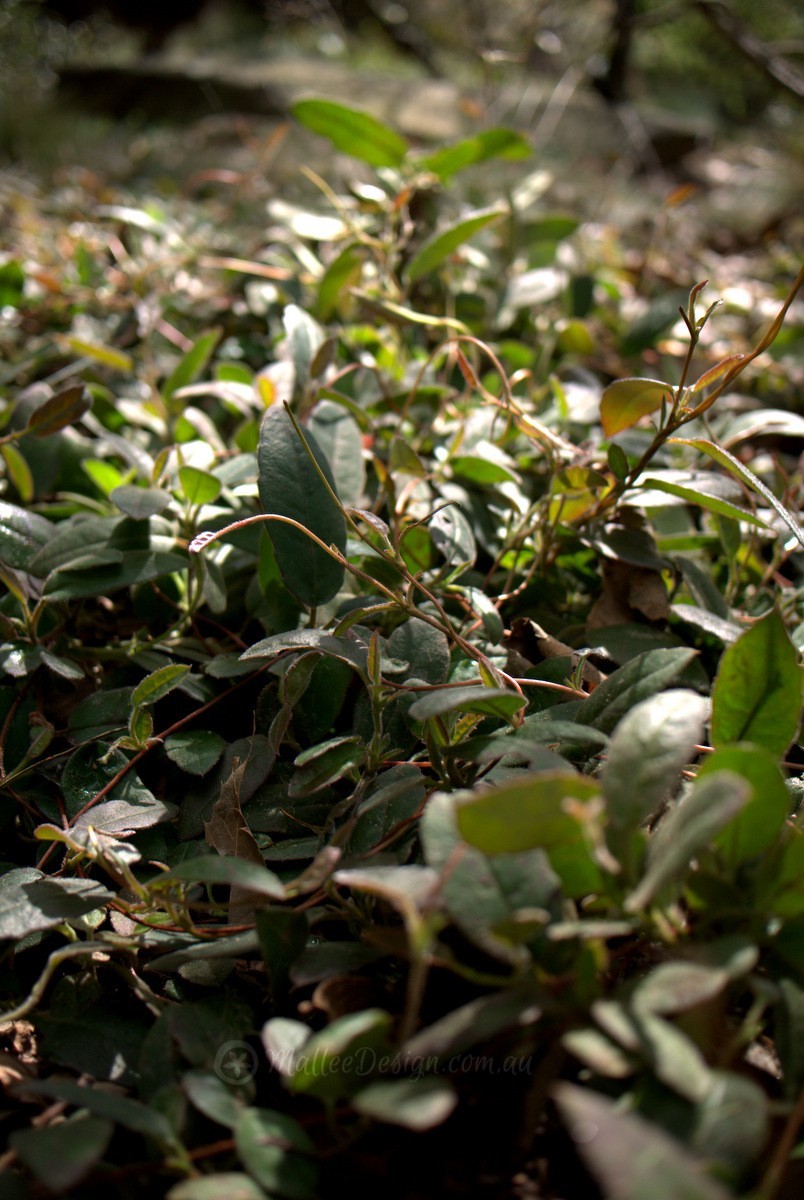 Hibbertia dentata flowers from August through to December and has an interesting way of going about it, each flower lasts only about a day, but the flowers appear continually over the spring period. I'm sure there is a technical term for this but I'm not sure what it is….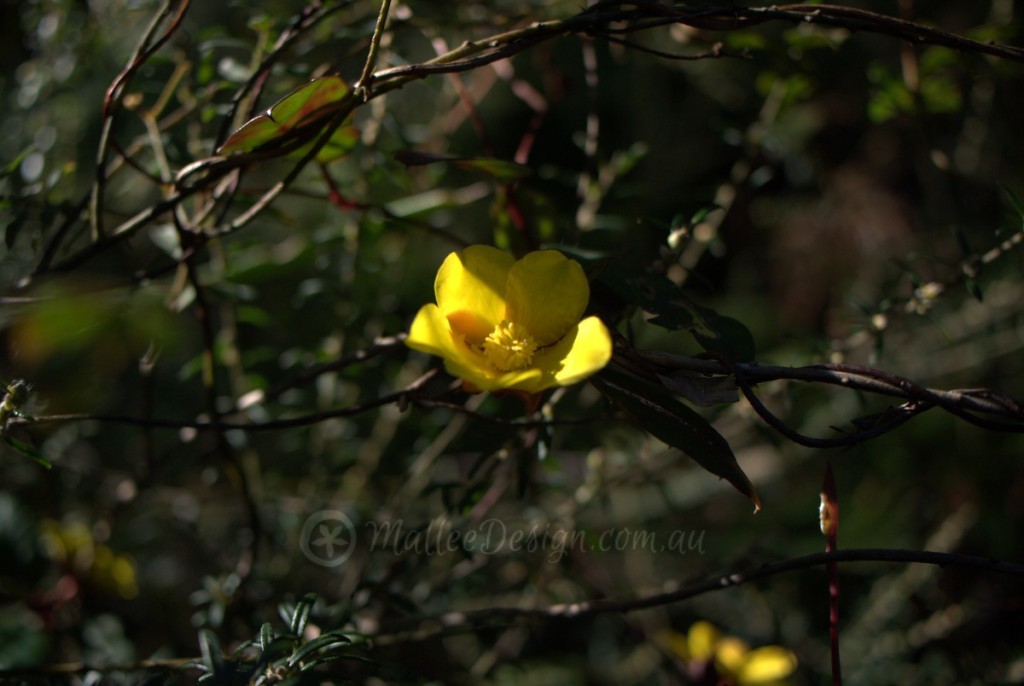 This is a common species in open forests in and around Sydney , it can also be found all the way up the NSW coastline.  It is sometimes called a light climber as it twins around the stems of nearby shrubs and trees but is is not at all aggressive like its relative Hibbertia scandens and poses no real threat of damaging climbing frames or other plants.