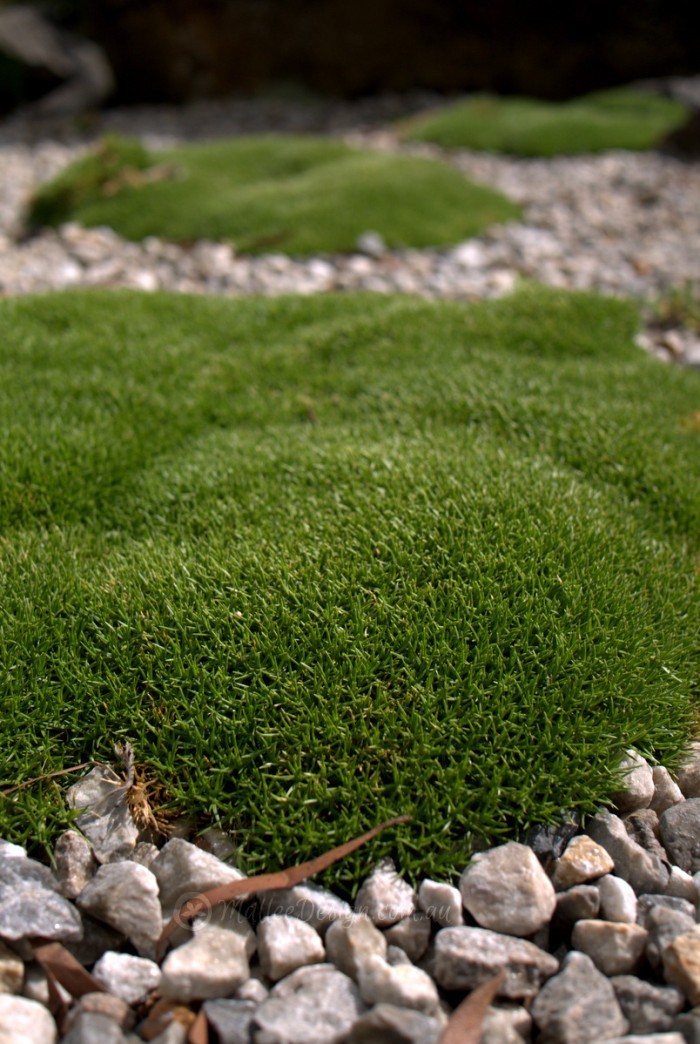 Sun loving Moss? Scleranthus biflorus
The common name for this species is 'Canberra Grass' even though it has a very un-grass-like appearance, it is commonly mistaken for a moss and makes a wonderful  moss substitute in Japanese style gardens. It is happiest in a sunny position and contrasts well with broad-leaved plants.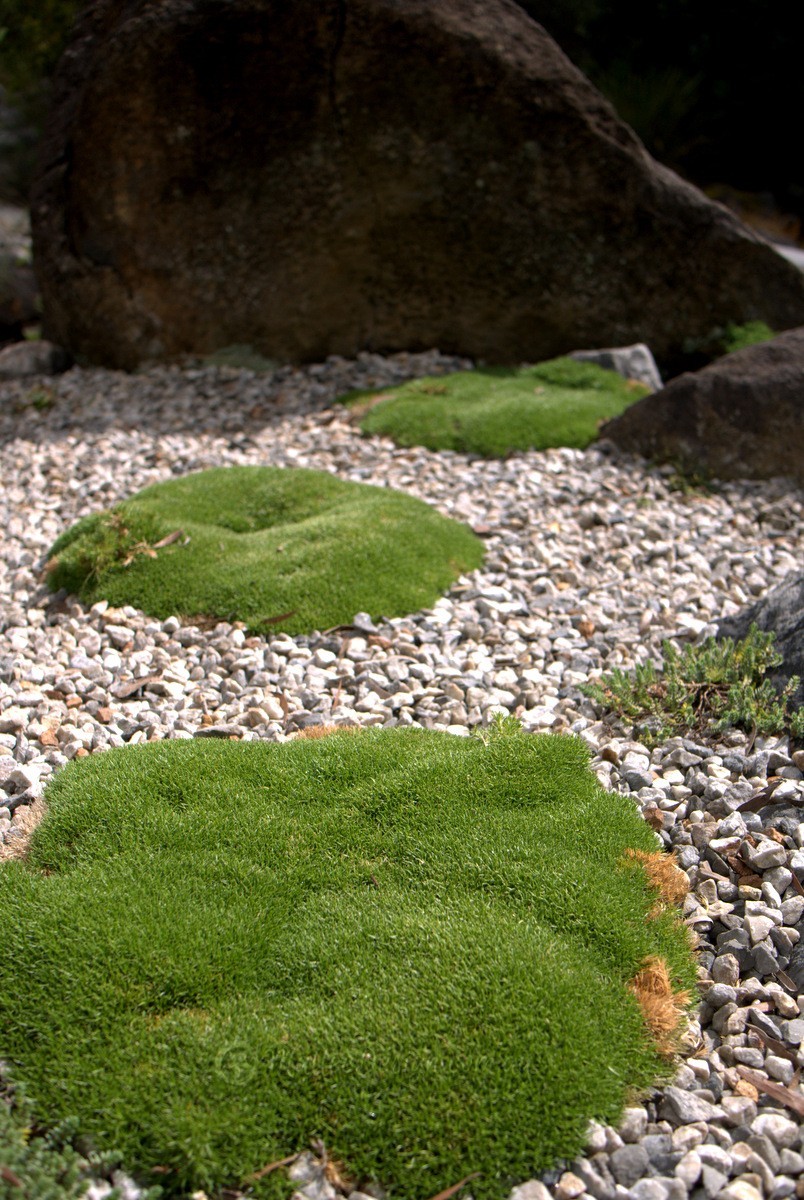 Scleranthus biflorus likes growing in areas with low humidity, it can suffer from fungal problems if the drainage is not adequate. It thrives in a position where it can spread over an in-organic surface that won't decompose or rot, like gravel or pebbles. It also performs well in a pot or container and will spill over giving it a lovely oozing habit 😉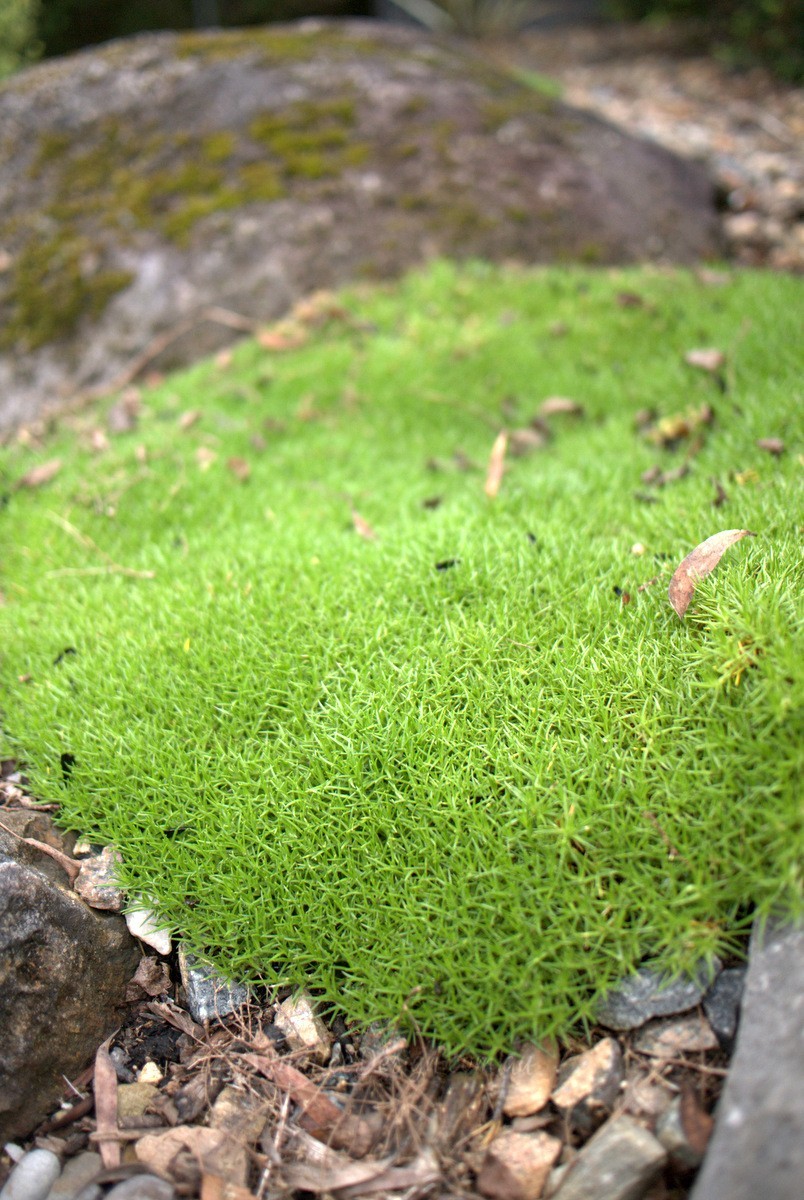 Scleranthus bilforus also looks amazing mass planted where it can create a continuous lumpy lime green carpet. It has a beautiful texture and from a distance appears soft and luscious. I am going to try planting some in pots this month as it hates my shady, clay garden beds.