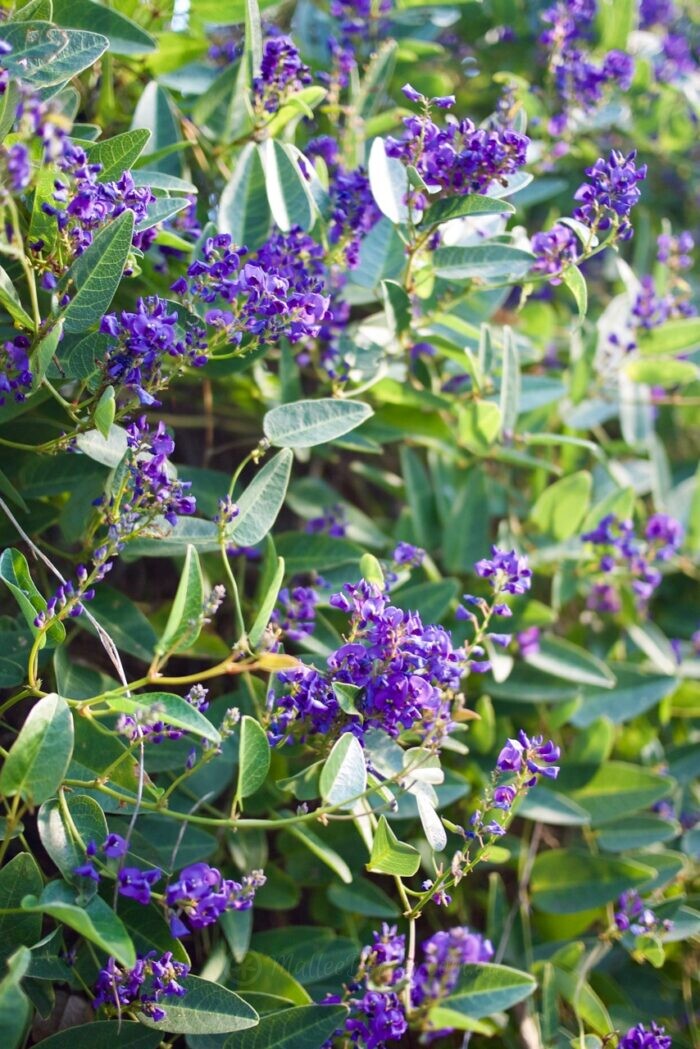 Screening with Hardenbergia violacea
This climber always surprises me every year with how aptly it lives up to its common name of Happy Wanderer. The little pea flower spikes really do have tiny smiling faces with bright green eyes.
Hardenbergia violacea is a local native climber or scrambler to most of the east coast of Australia, growing naturally on well drained soils in dry sclerophyll forest. It has had the advantage of being cultivated and bred in the last decade or into being a shrub, a ground cover and a climber.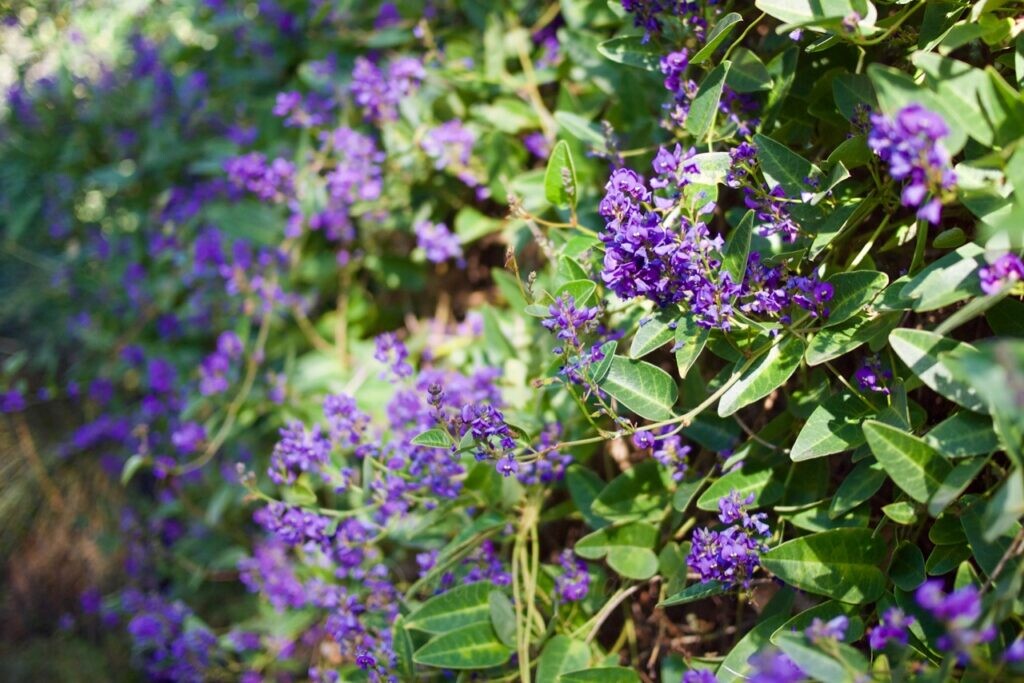 The species in these images is actually a ground cover form which has taken hold of a cyclone fence and completely covered it. The luscious dark green leaves do a wonderful job of screening and make the fence look more like a narrow hedge.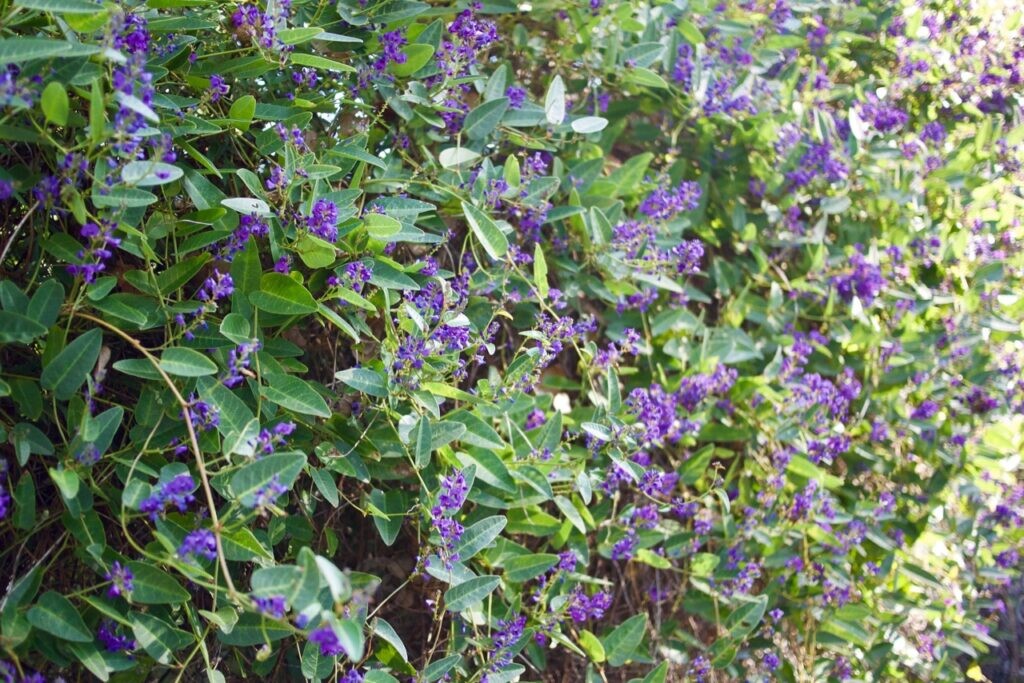 Hardenbergia violacea is quick growing and loves to use its tendrils to reach for the sun, however it is not aggressive enough to really do damage to outdoor structures or other plants.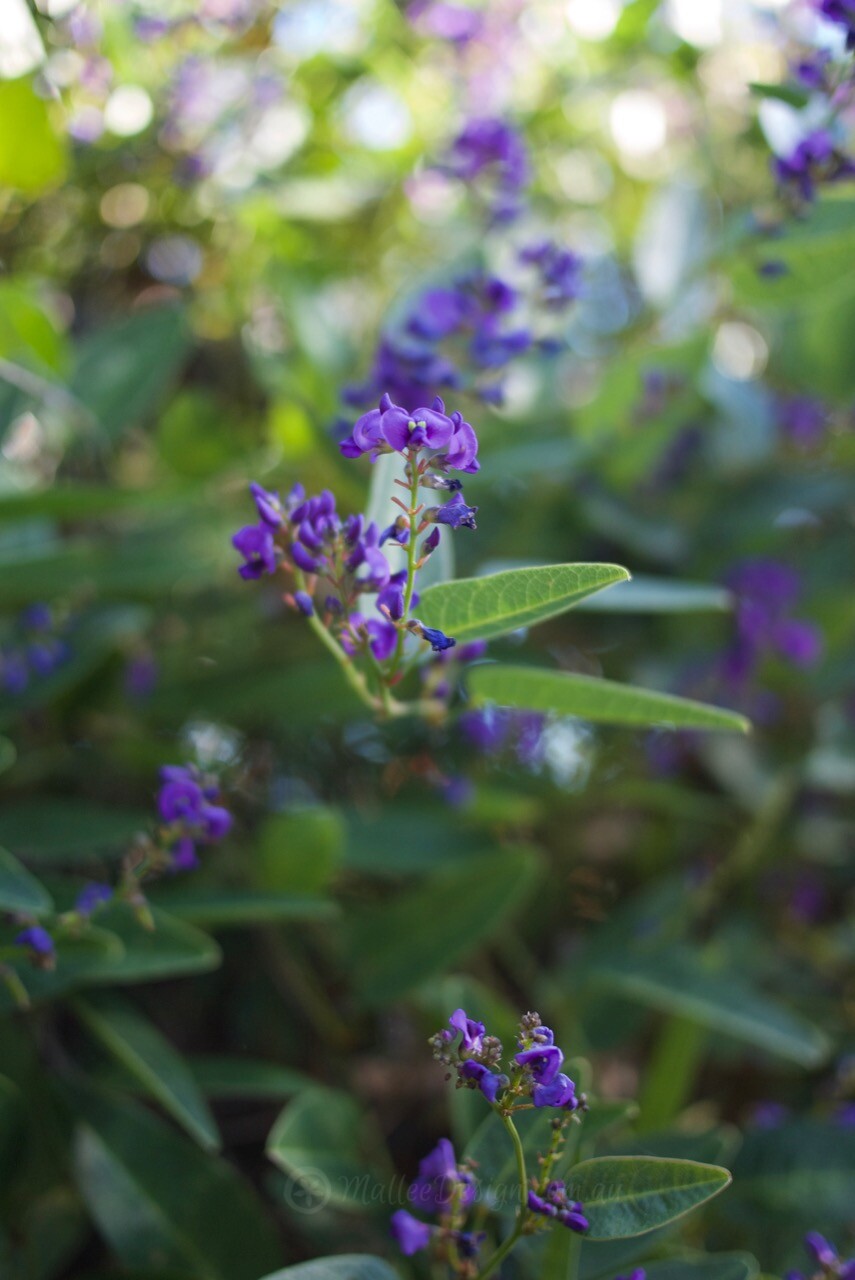 So if you have a small space in a decent amount of sun give this climber a try, it is sure to reward you with a happy show every late winter.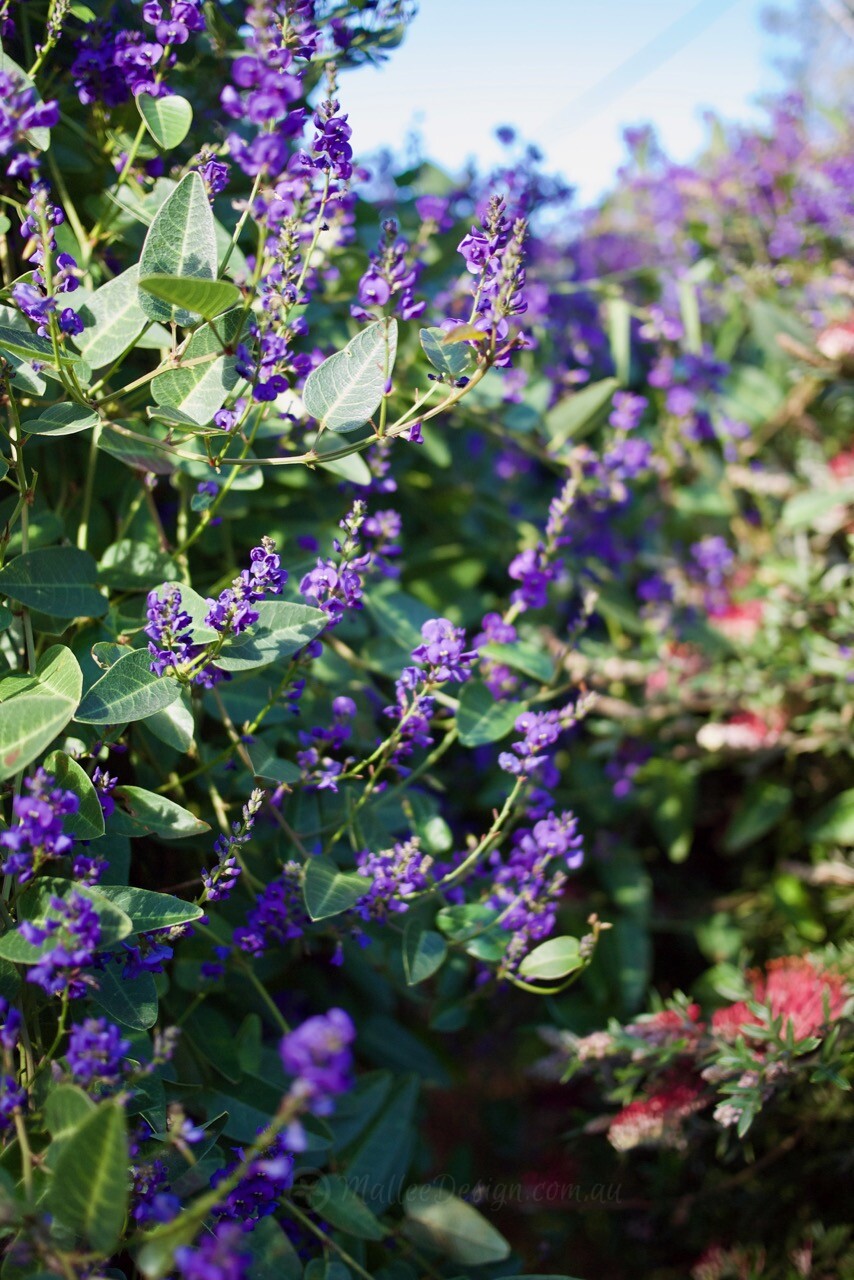 And if it gets a little unruly, just take to it with the hedging shears 😉 this will stop it climbing on other plants and thicken the screen even further.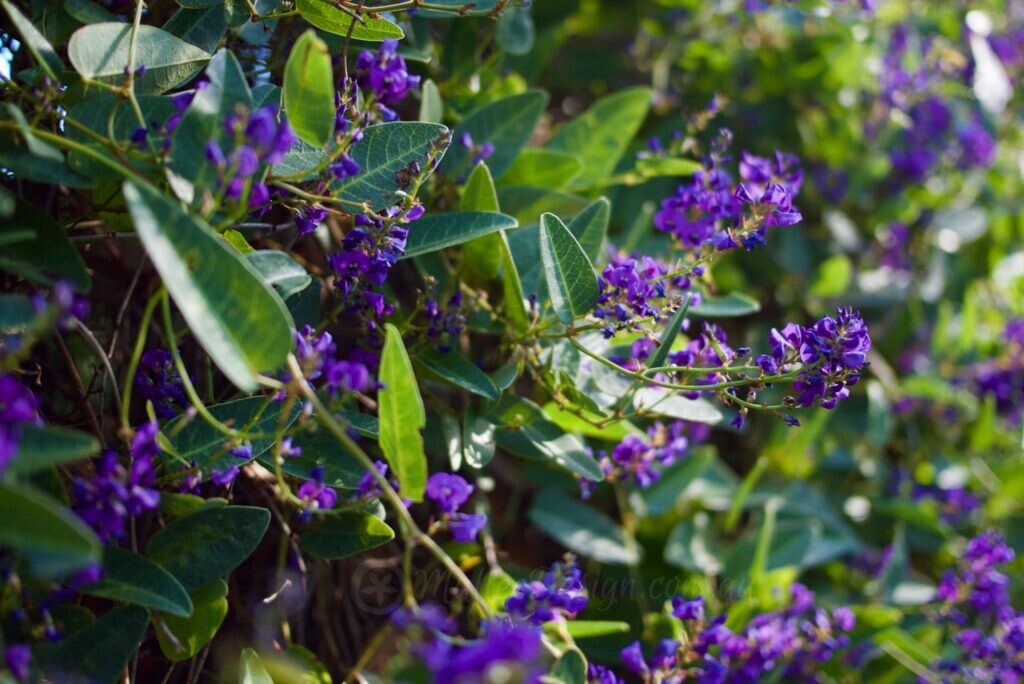 It really should be considered a staple in many a native garden and with all it various forms it will easily be a useful native plant.