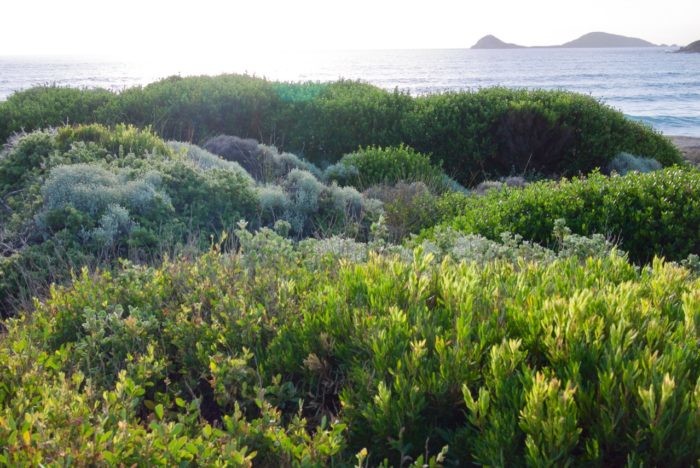 A Favourite Coastal Heathland Plant: Leucopogon parviflorus
This is a tough medium sized shrub which grows all along the NSW coastline and interstate to Victoria and South Australia. I love this plant for its dense habit, tasty fruit and grey green leaves.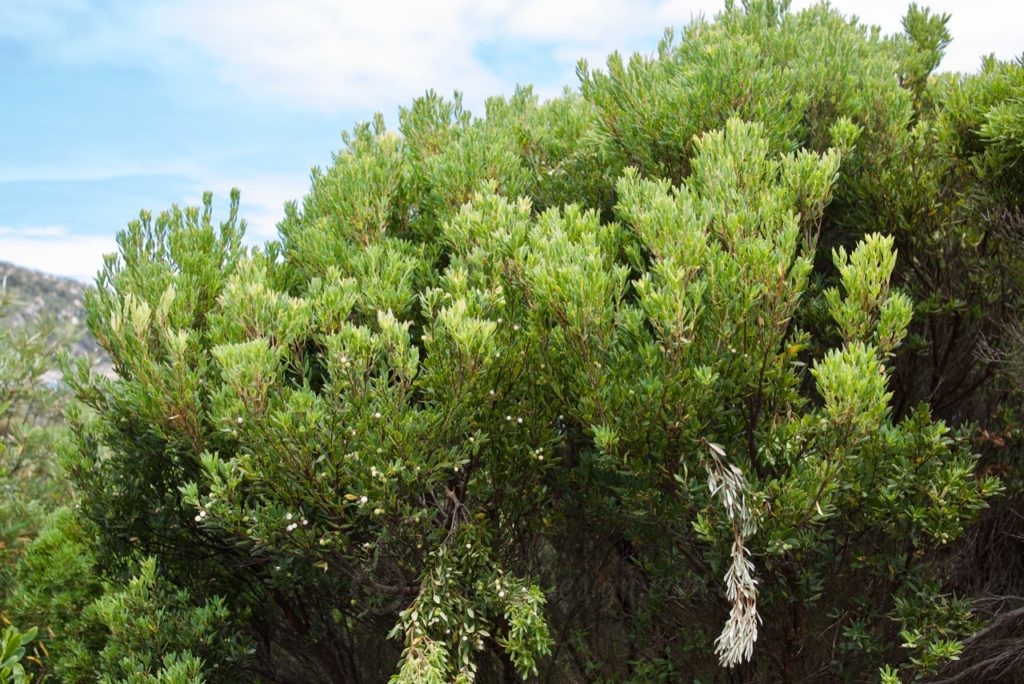 I occasionally use it in Designs where the soil is very sandy and the wind howling and have just spent over an hour trying to find decent photos of it on the internet. This was a frustrating task and propelled me to look back though my photo library to a Summer two years ago which I spent camping at Wilsons Prom and have fond memories of coastal bush walks snacking on the berries of Leucopogon parviflorus.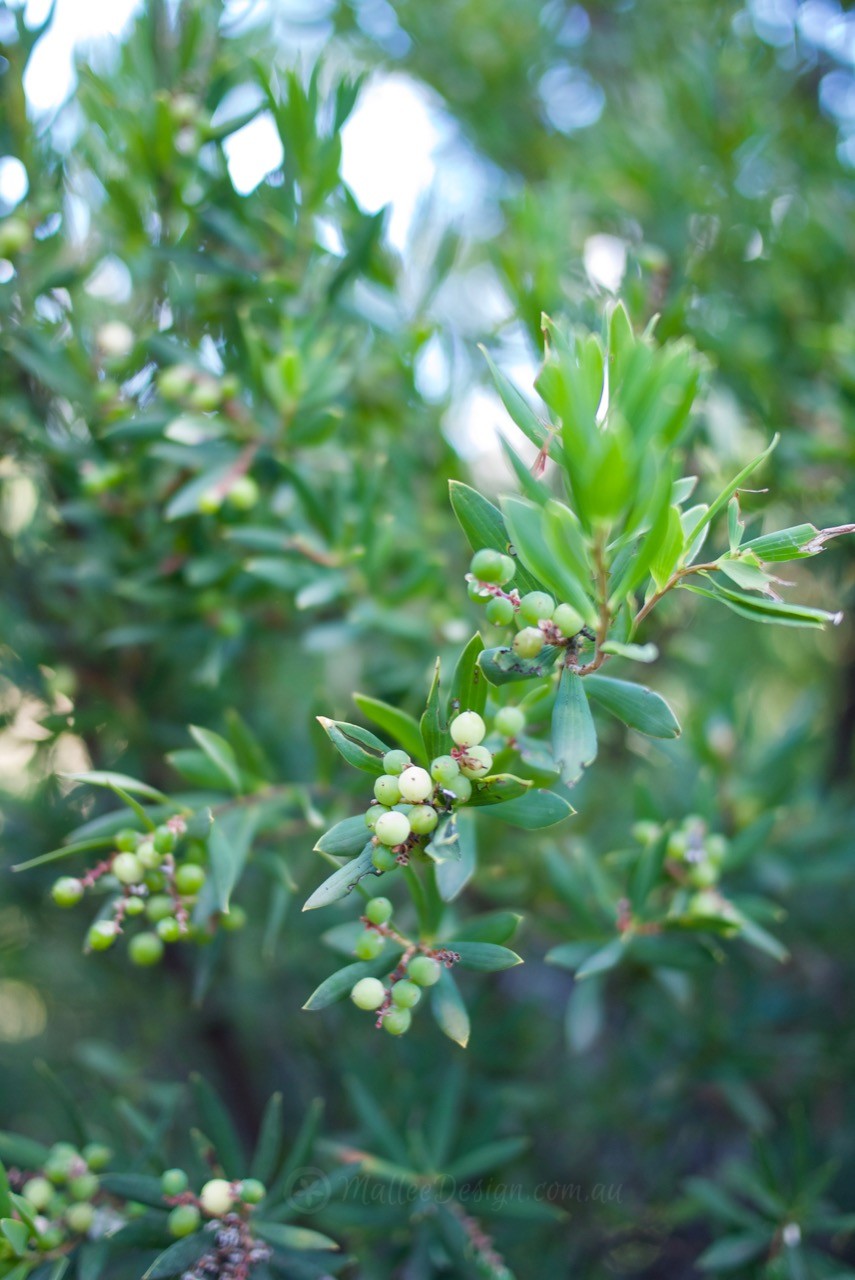 The fruit are sometimes called the native current and are quite tasty when they ripen to a white colour. They are an important food source for many birds such as Silvereyes, Rosellas, Crested Bellbirds, White-browed Scrubwrens, Spiny-cheeked Honeyeaters and more.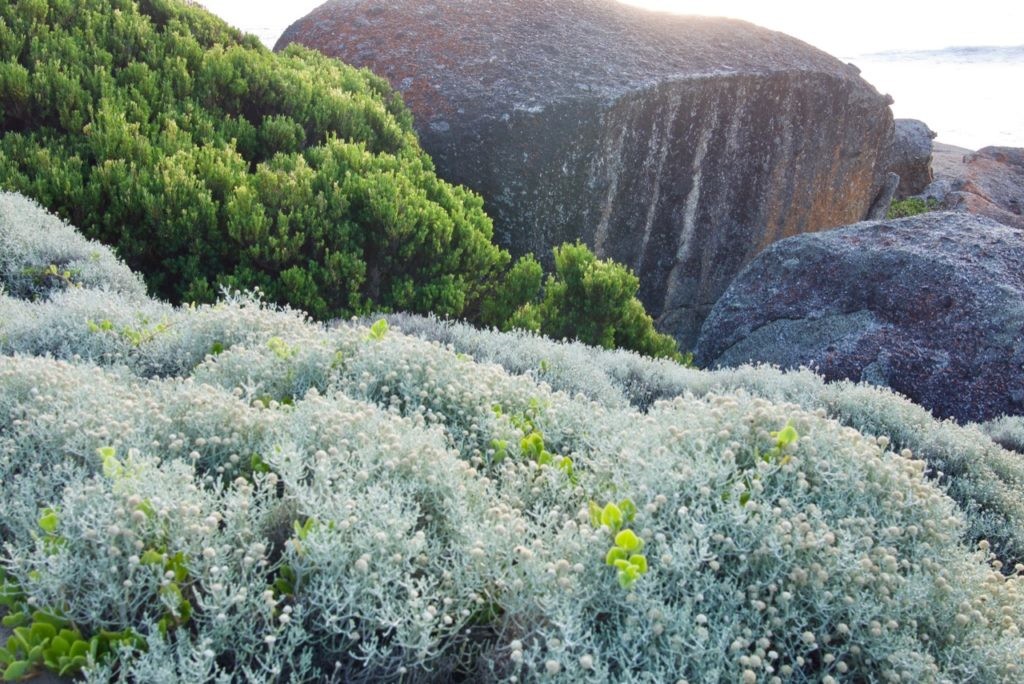 In the image above you can see Leucopogon parviflorus growing up against the granite boulder, pruned by the wind and bonsied by the poor gravely soil, what a toughie 😉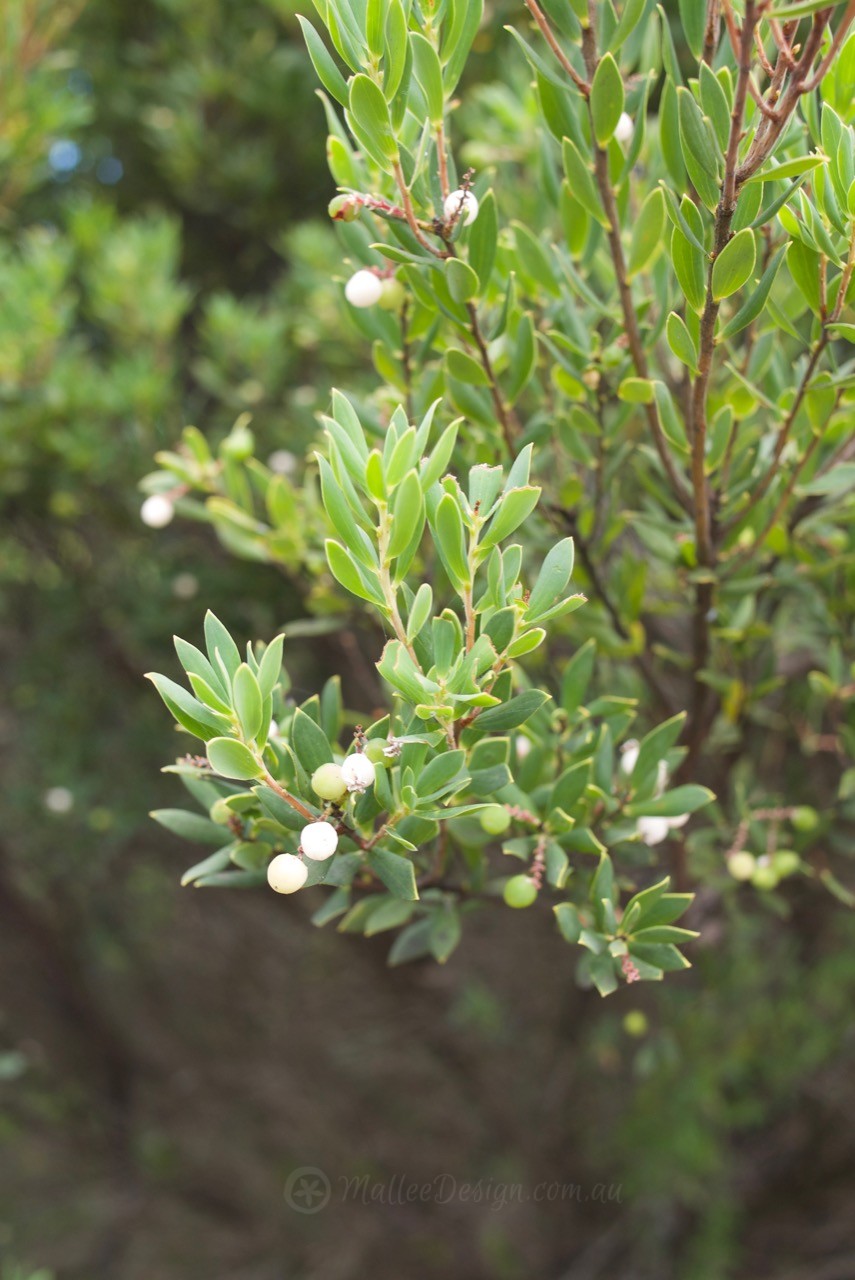 In more sheltered and protected positions it will grow into a medium sized shrub of around 2 to 3 metres. It responds well to pruning and will happily grow in part shade to full sun. The white scented flowers appear in Spring and are prolific and will attract the bees.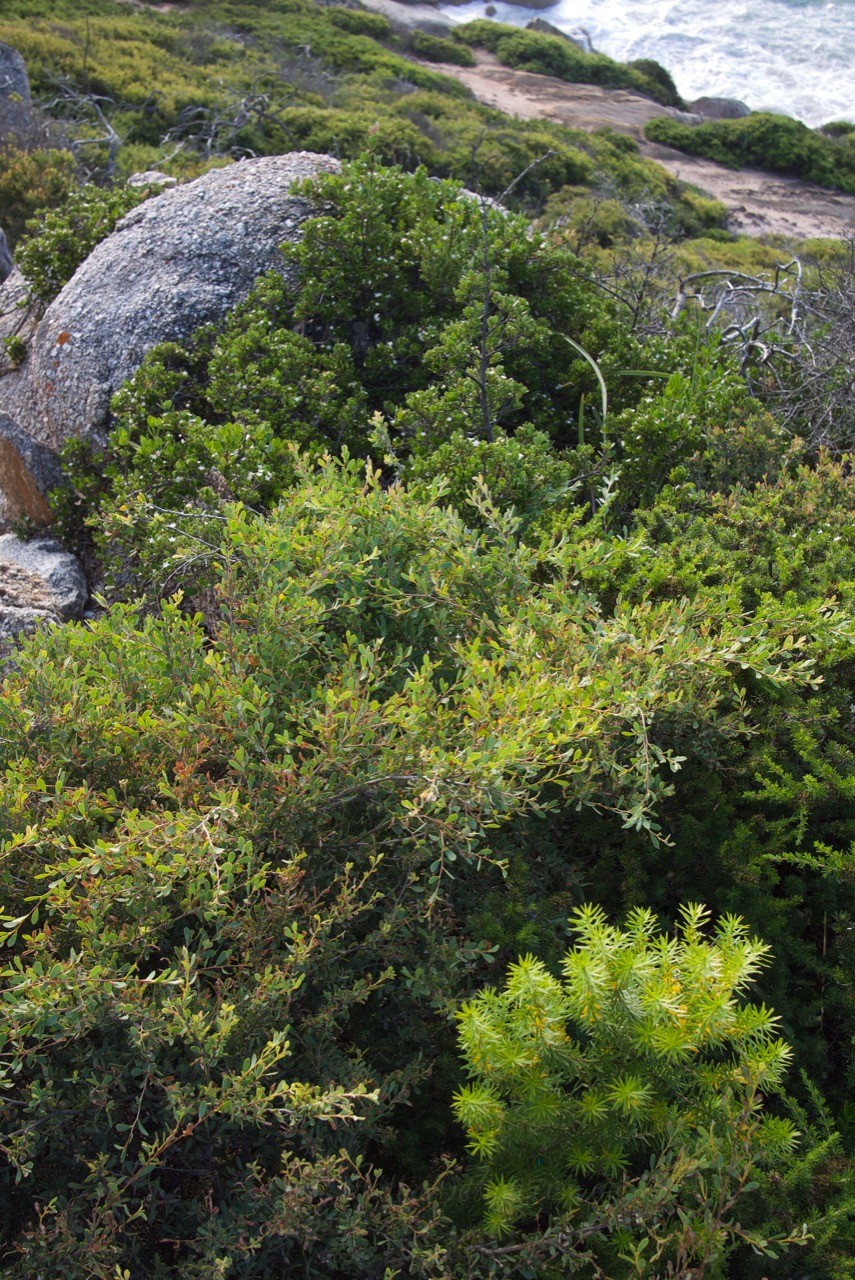 In the image above you can see it growing in amongst the Coastal tea tree and Geebung. Leucopogon parviflorus should be available from your local Council if you live near the beach.