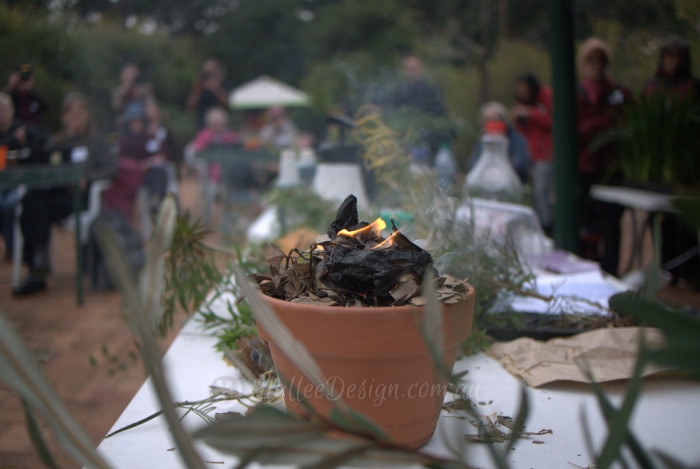 Some Genus of native plants can be notoriously difficult to propagate and the seeds almost impossible to germinate. There are some native species that are bush fire dependant in order for their seed to be released and then become viable. One way that people replicate this process in order to try to grow these species from seed is to use smoke or fire.
There is a chemical reaction that is triggered by the smoke enabling the seed to sprout, it can be a fiddly and expensive process to get right. Recently in one of my other roles (as President of the Australian Plant Scoiety Illawarra) I witnessed a clever, cheap and quick way of smoking seeds. Angus Stewart did a Day of Workshops for us in the Bulli Grevillea Park last month and one way he gets Actinotus helianthi to germinate is by smoking them in a pot. So simple!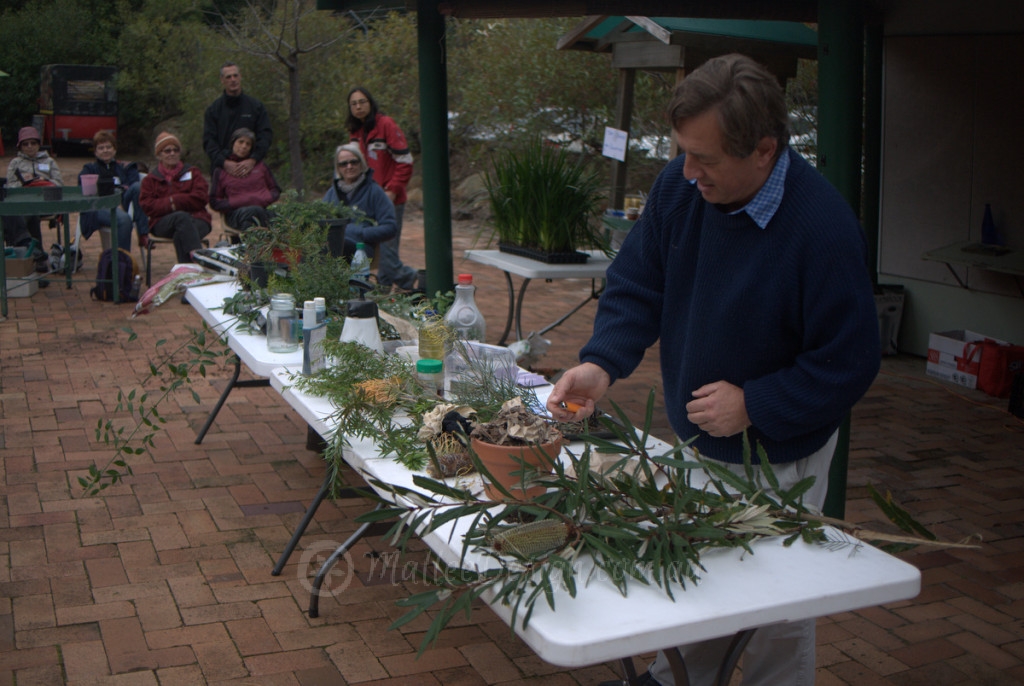 Angus simply scattered some Actinotus helianthi (Flannel Flower) seeds in a ceramic pot, covered them lightly with seed raising mix and then built a small fire on top from bark, twigs and a little bit of newspaper. This was then lit and left to burn and smolder for about 5 minutes; the seeds would then be lightly watered and bam!……hopefully they come up?
Some other natives that respond to this treatment are Calytrix, Conostylis, Dianella, Eriostemon, Geleznowia, Lechenaultia, Philotheca, Pimelea, Stylidium and Verticordia.
Give it a go.