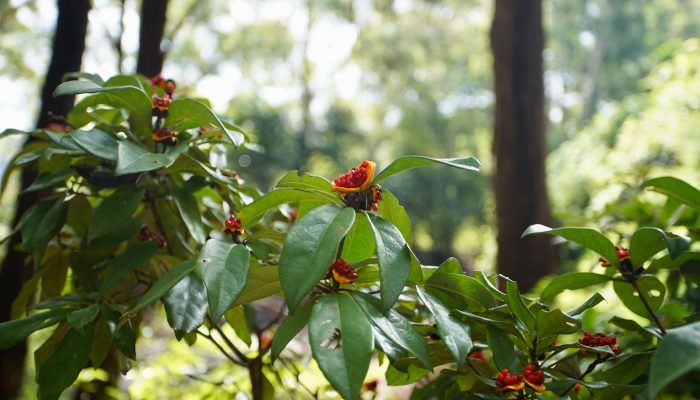 Pittosporum revolutum and its eye catching fruit
This is Pittosporum revolutum, a medium shrub with jasmine-scented blossoms which flowers profusley in Spring and then is covered in decorative fruit in Autumn. When flowering the scent permeates the whole garden and is often commented on by visitors.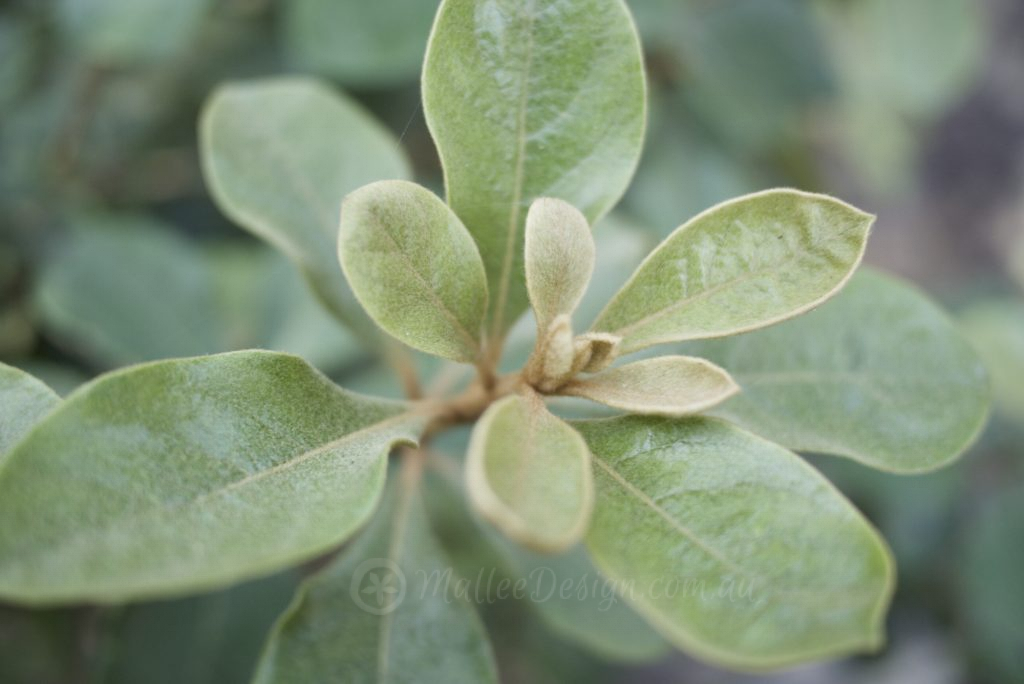 In the bush it grows as an understory plant and often gets quite leggy, but pruning it to keep the foliage dense makes it suitable as an ornamental shade plant and feature. It also works well as a hedging plant in shady or part-shade positions.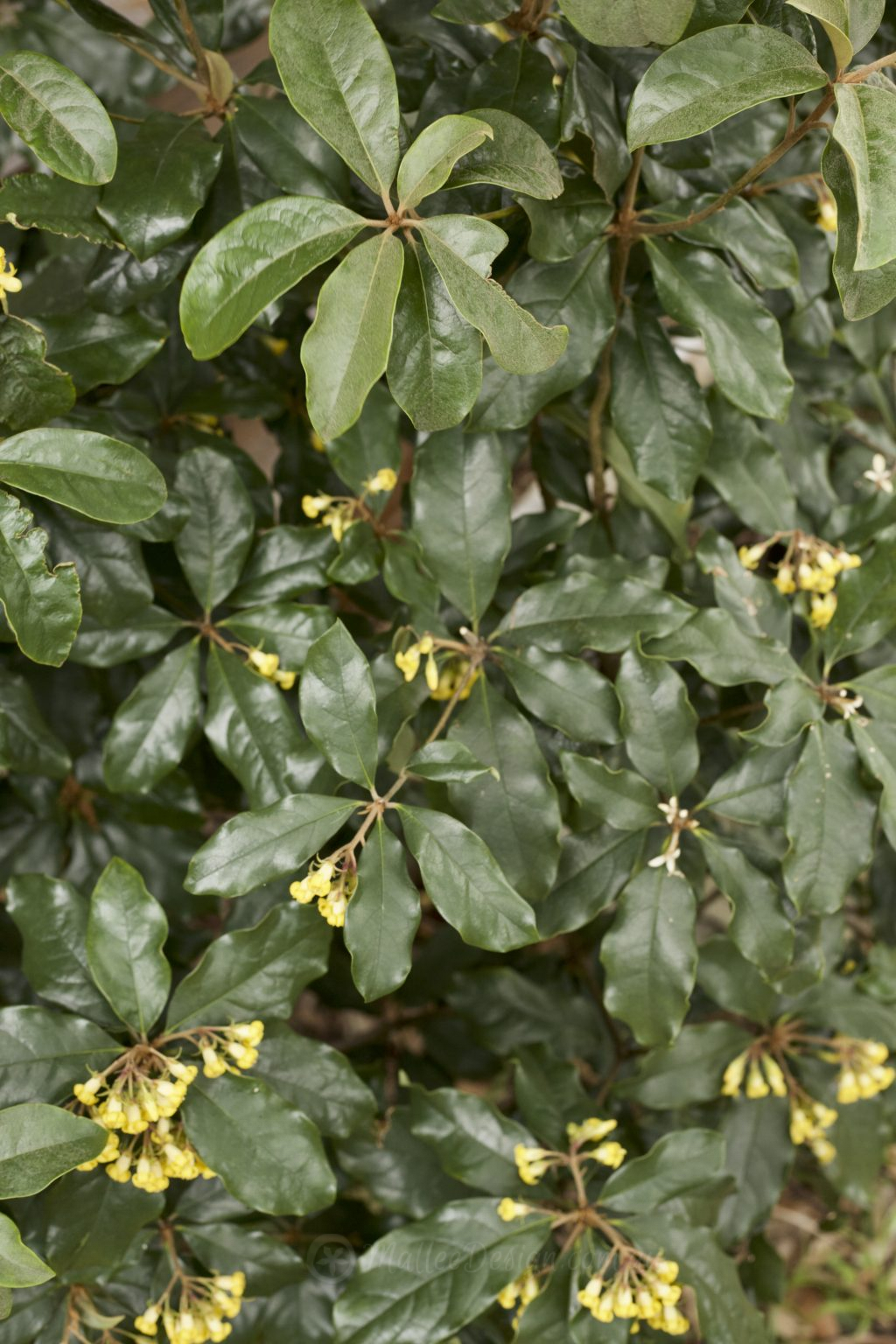 The foliage is a deep glossy green throughout most of the year but I love it most when it puts on silvery new growth in spring. You can see in the photo below how soft and furry new growth is and it can be flowering, fruiting and growing all at the same time!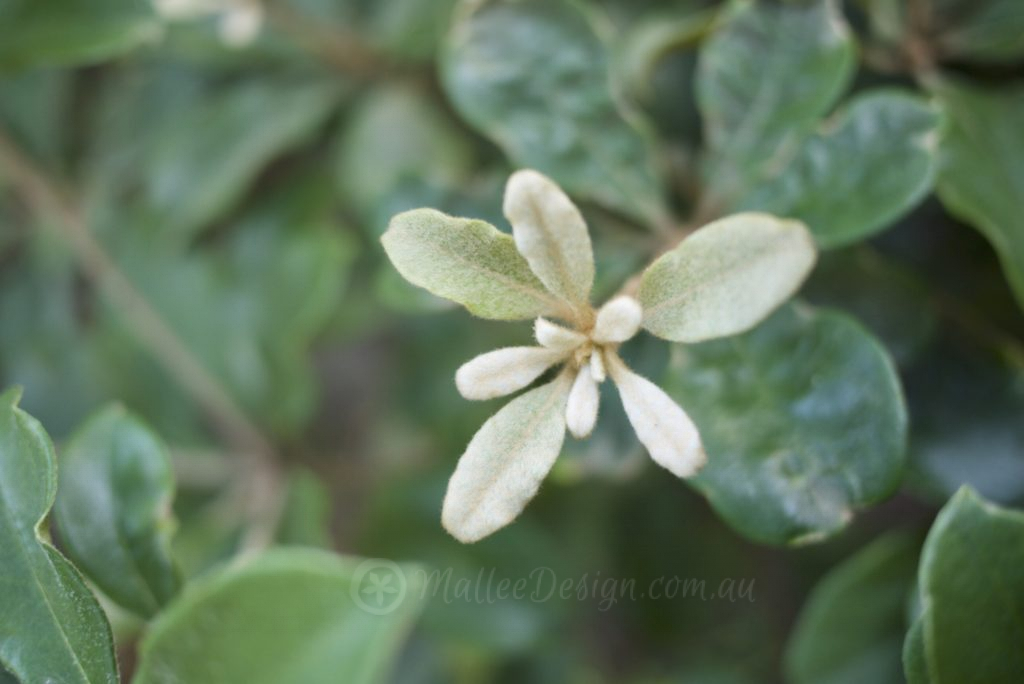 It's the bumpy, bright yellow seeds pods that catch the eye through spring-summer. The pods burst open to reveal vibrant, glossy red pearls (the seeds) in Autumn, which are fed on by native seed-eating birds such as Crimson Rosellas.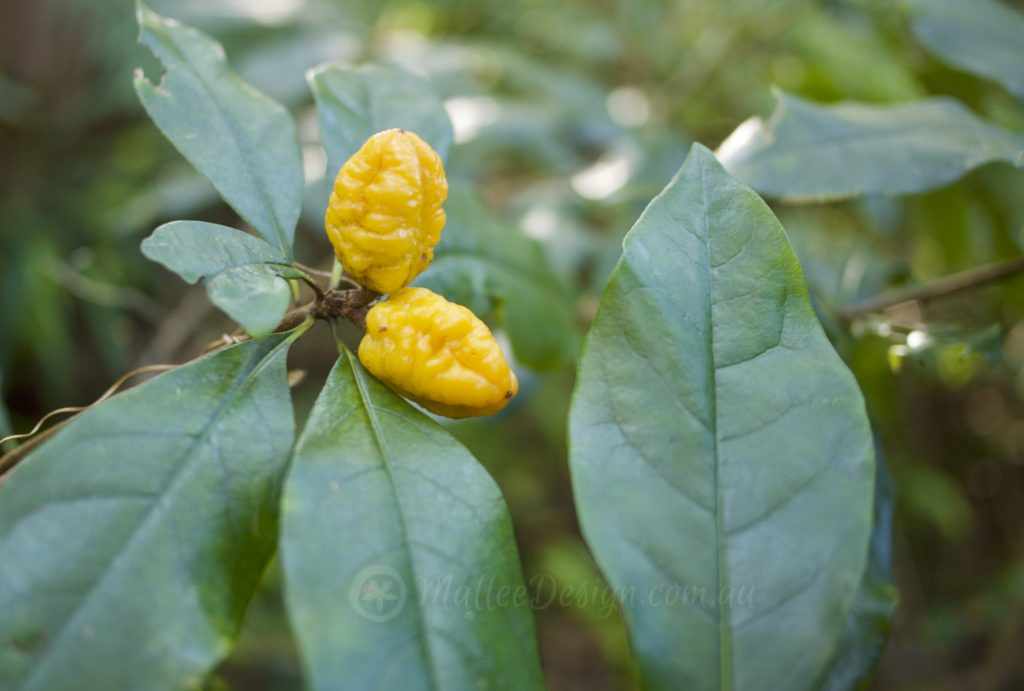 Fragrant flowers, dramatic seed pods, lush foliage and silvery new growth, what more could you want?! Overall, this native has so many things going for it and is easy to grow as long as you keep the water up in dry times.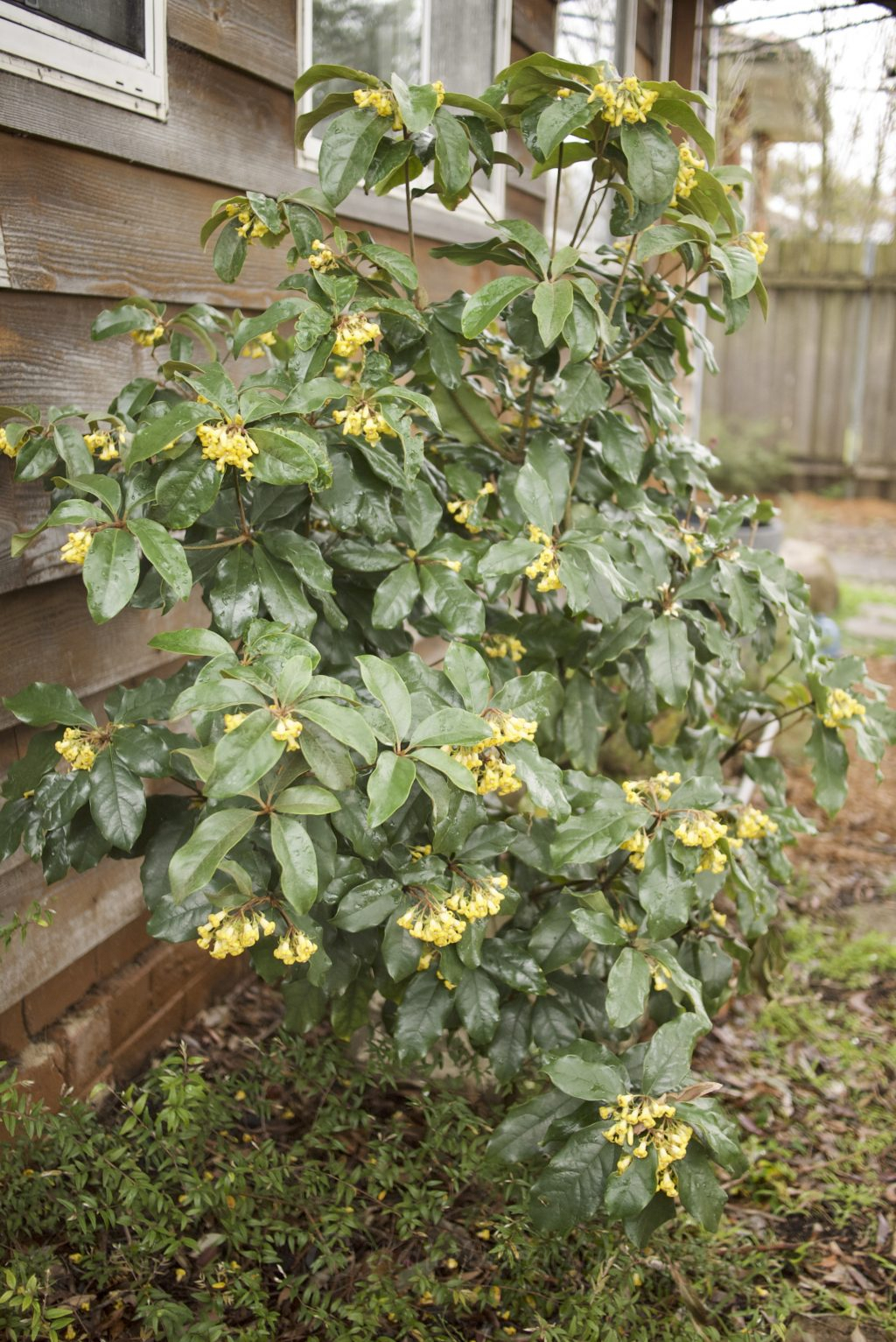 This is a very useful shrub with a narrow habit which can get to 3 metres tall and be kept to around 700mm -800mm wide, making it a perfect candidate to fill a narrow space where a privacy screen is needed.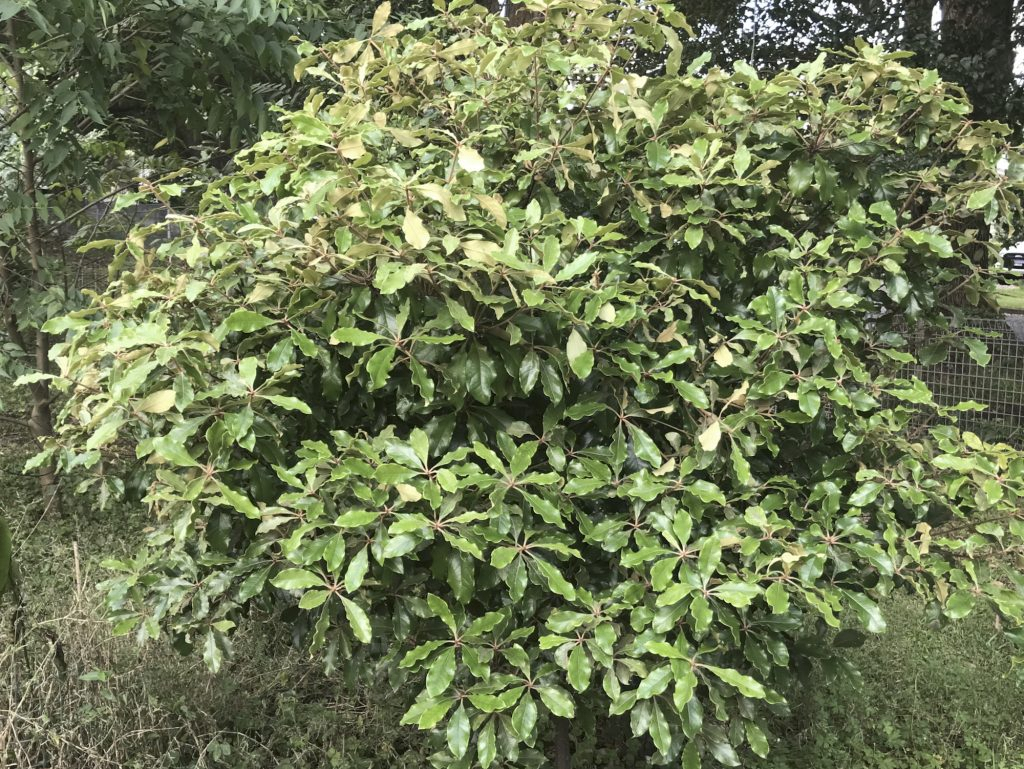 If left un-pruned it will grow into a wider dense shrub which makes it perfect for small bird habitat, as seen above.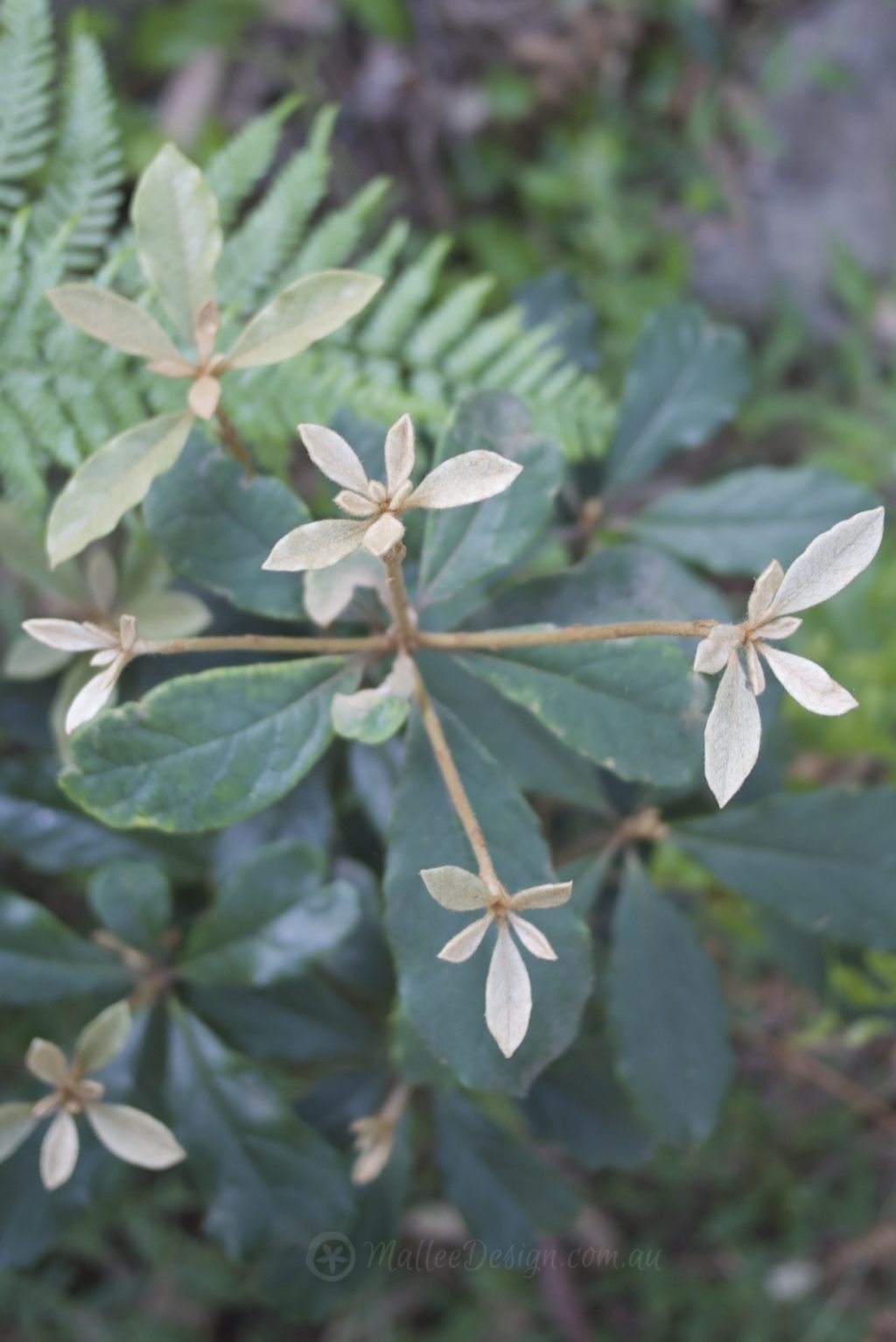 The benefit of pruning this plant means that you will be rewarded with new flushes of the striking silvery growth.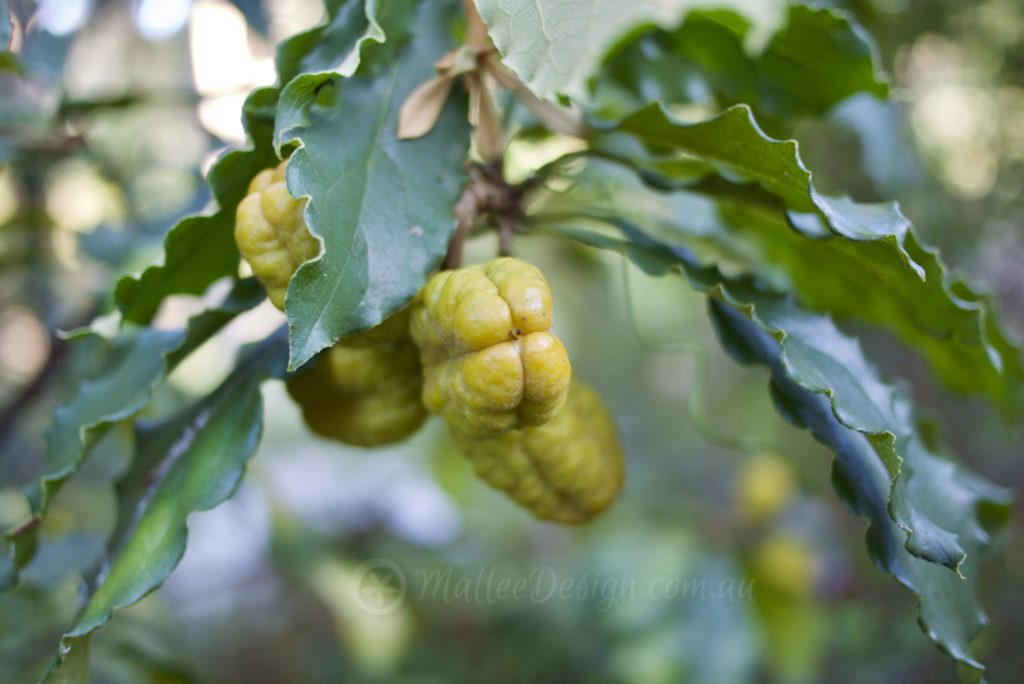 The large decorative fruit turns bright yellow before splitting open to reveal the red seeds.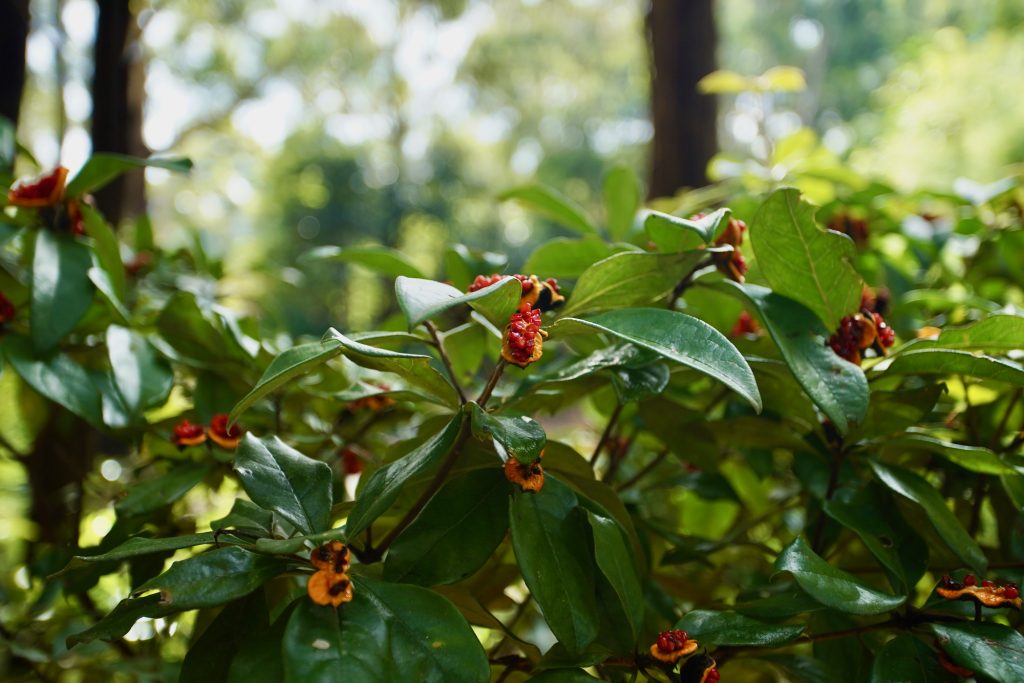 Satin Bower-birds and Figbirds are found to eat the seed while the flowers attract bees, butterflies and other insects. Although the seeds are bitter it is known that they were eaten by Indigenous Australians.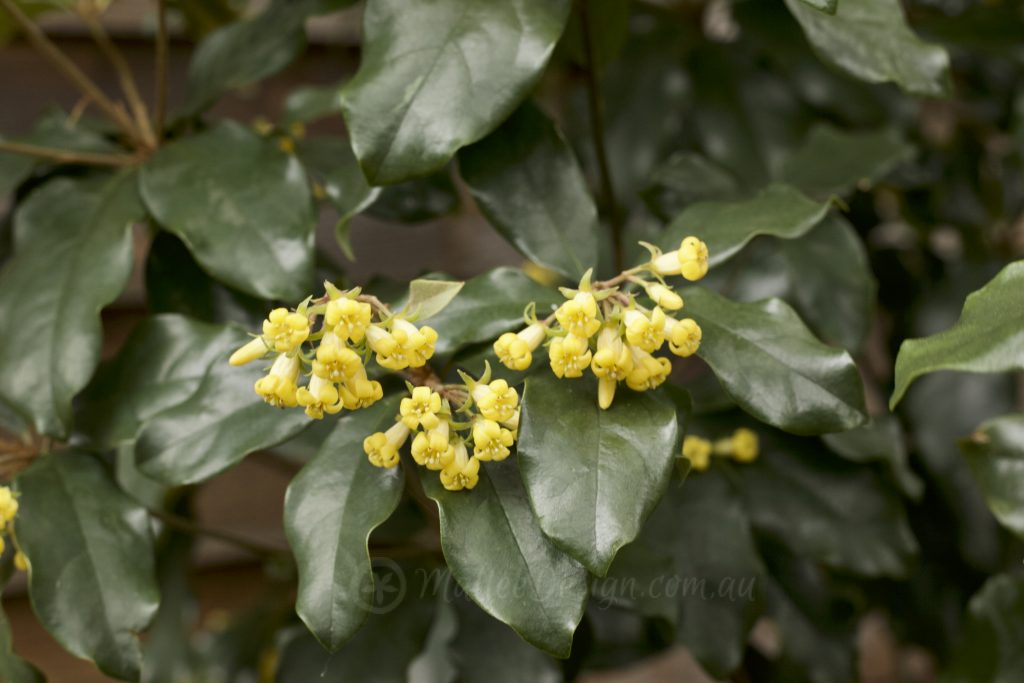 The flowers are no doubt beautiful but the fruit on the Pittosporum revolutum is incredibly showy, I can see why the birds are attracted to it.