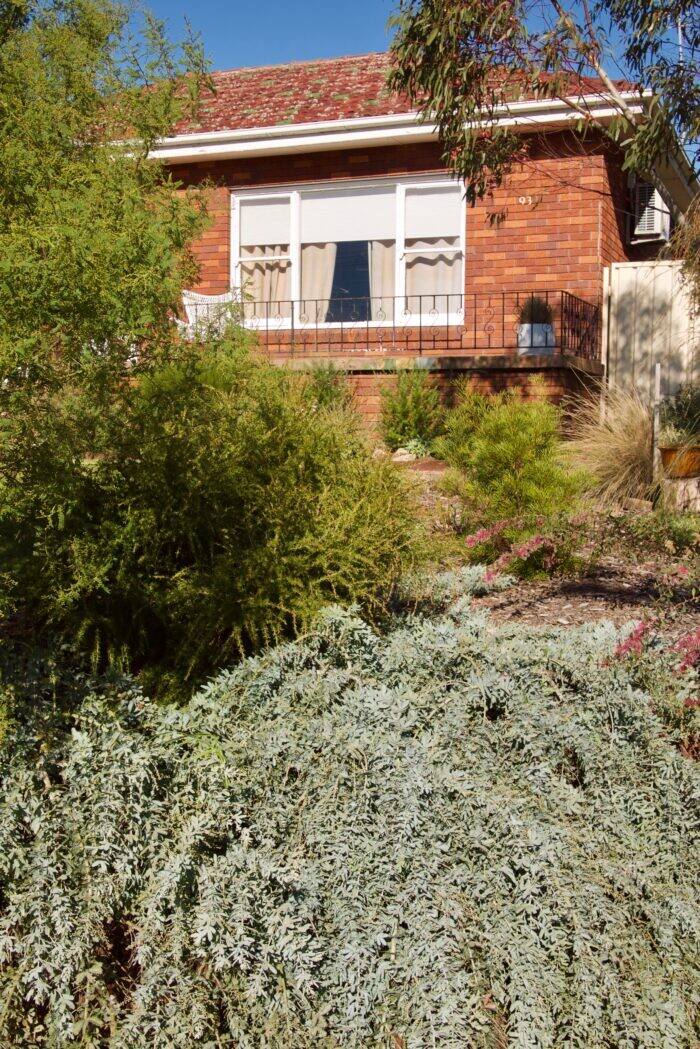 Portfolio: Gardening in Wind
This is my sisters garden on 'Windy Hill' as we like to call it, it gets so windy here the rubbish bins get blown down the street, gates are blown off their hinges and plants find it tough! Her front garden bears the brunt of the Westerlies and southerlies and used to be bare lawn with only a lonely Frangipani in the front.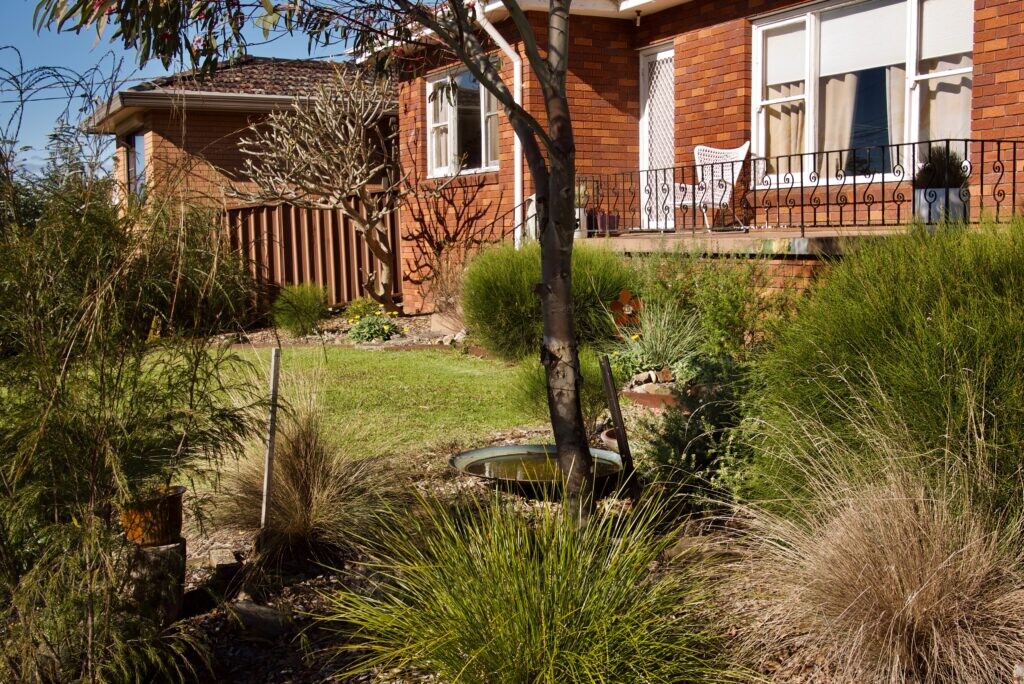 Not only does this front garden cop the wind it also fries in the Summer sun, so I have included several small trees which are quickly growing up to provide the house and garden with some respite.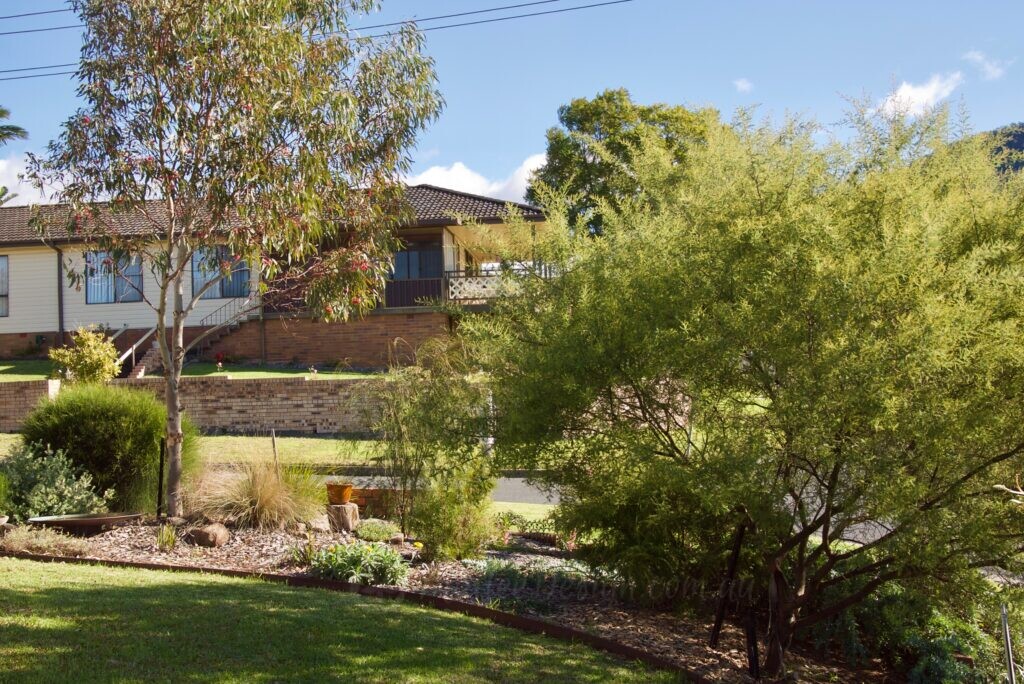 In the image above you can see the Eucalyptus 'Euky Dwarf' provided lovely dappled shade and beginning to screen the house across the road, on the right is Acacia cardiophylla in full bud.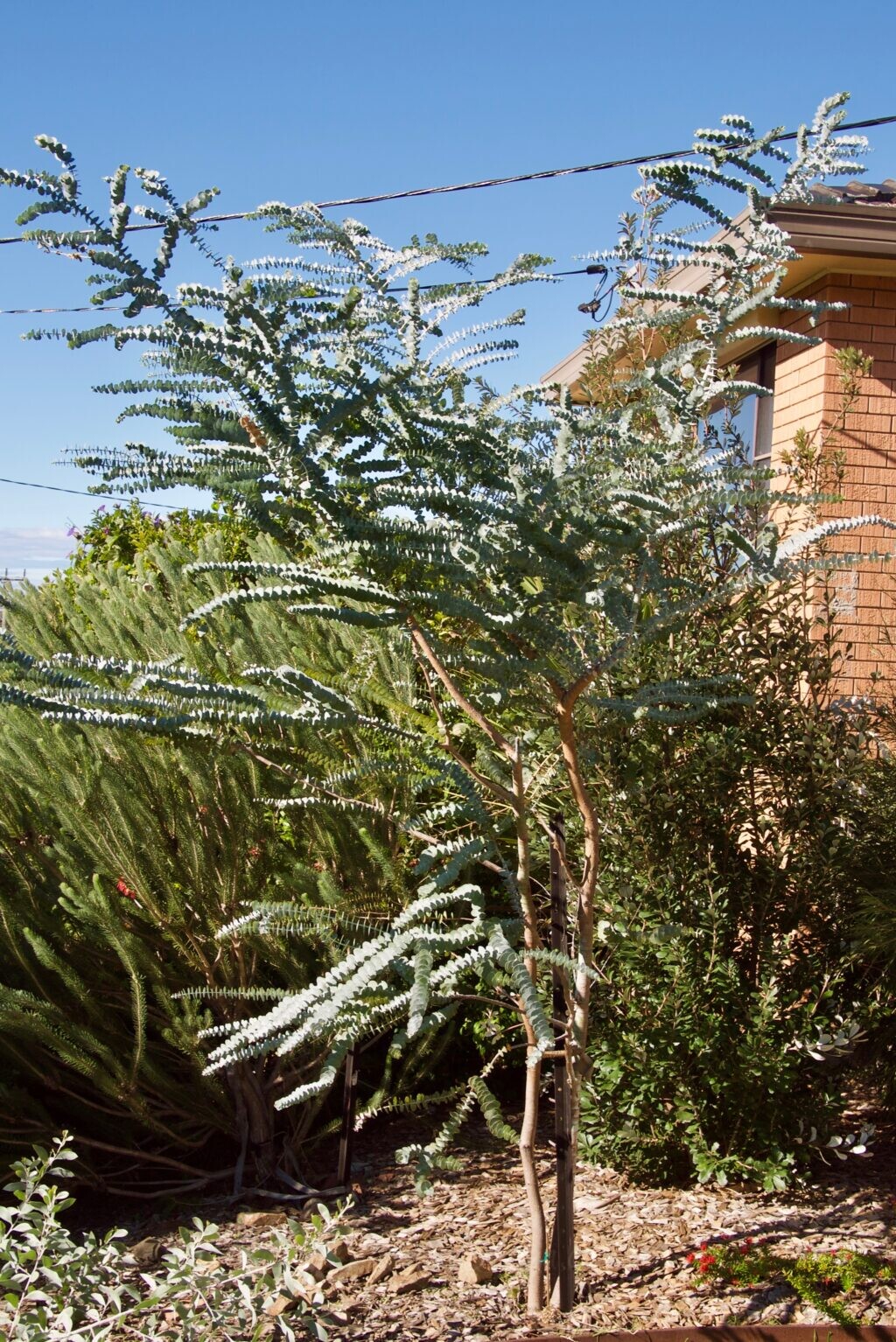 Another great small tree for full sun and windy conditions is Eucalyptus pulveralenta 'Baby Blue' this has shot up so fast! Behind it you can see privacy screening of Banksia 'Sentinel' and Calothamnus quadrifidus Grey.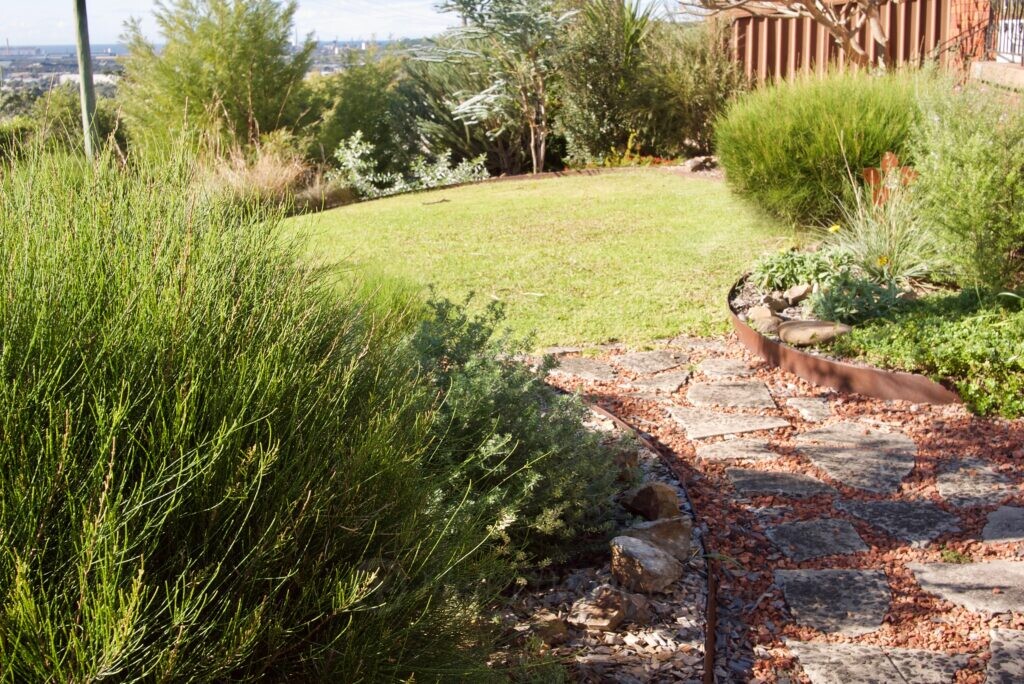 The héros of this garden are the Casuarina 'Green Wave', they are positioned throughout to screen the street and buffer the wind and they get regular clipping to keep them nice and compact.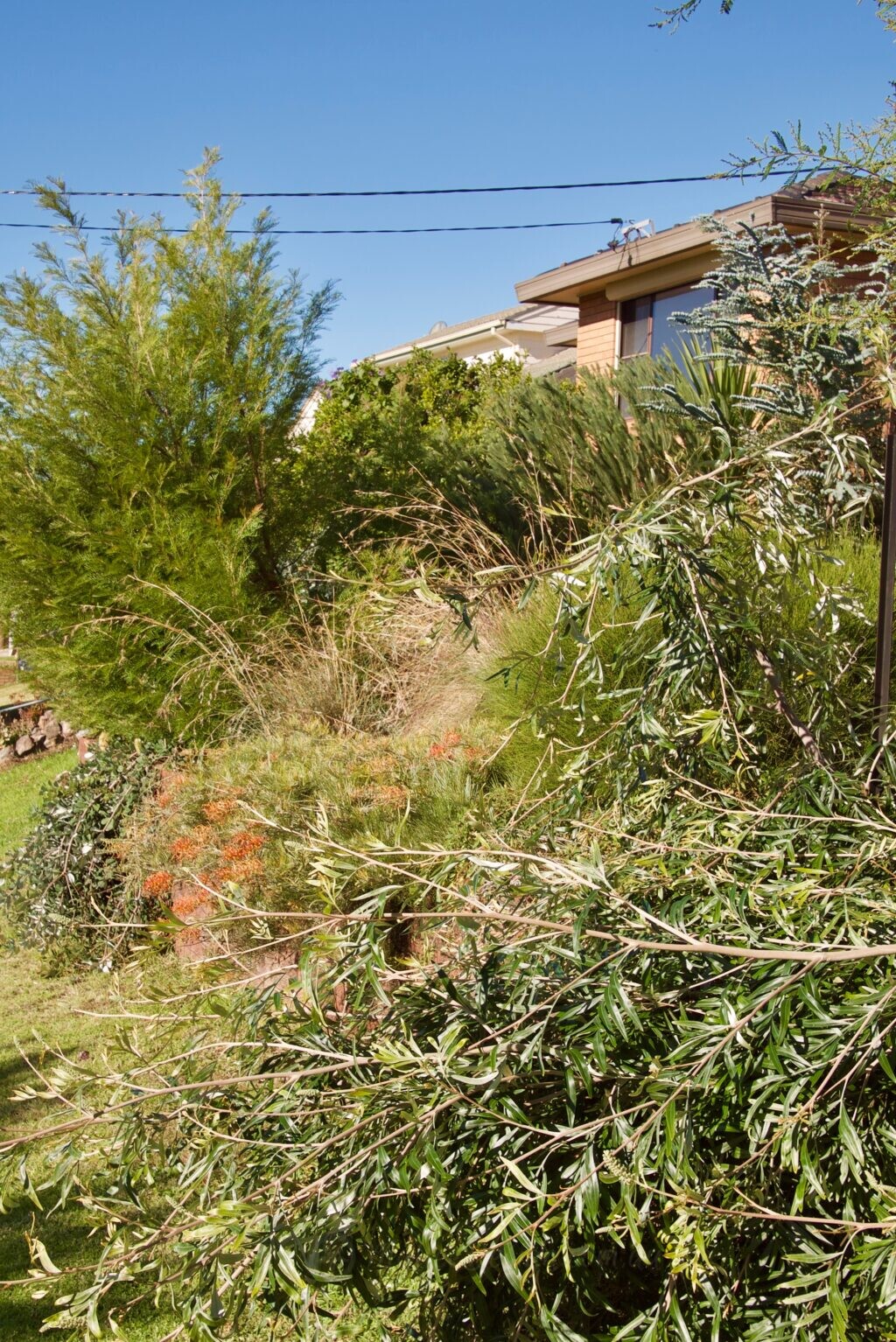 The spillover planting is thriving and attempting to take over the nature strip and seems undaunted by the exposed position. In the foreground above you can see Grevillea banks Prostrate White.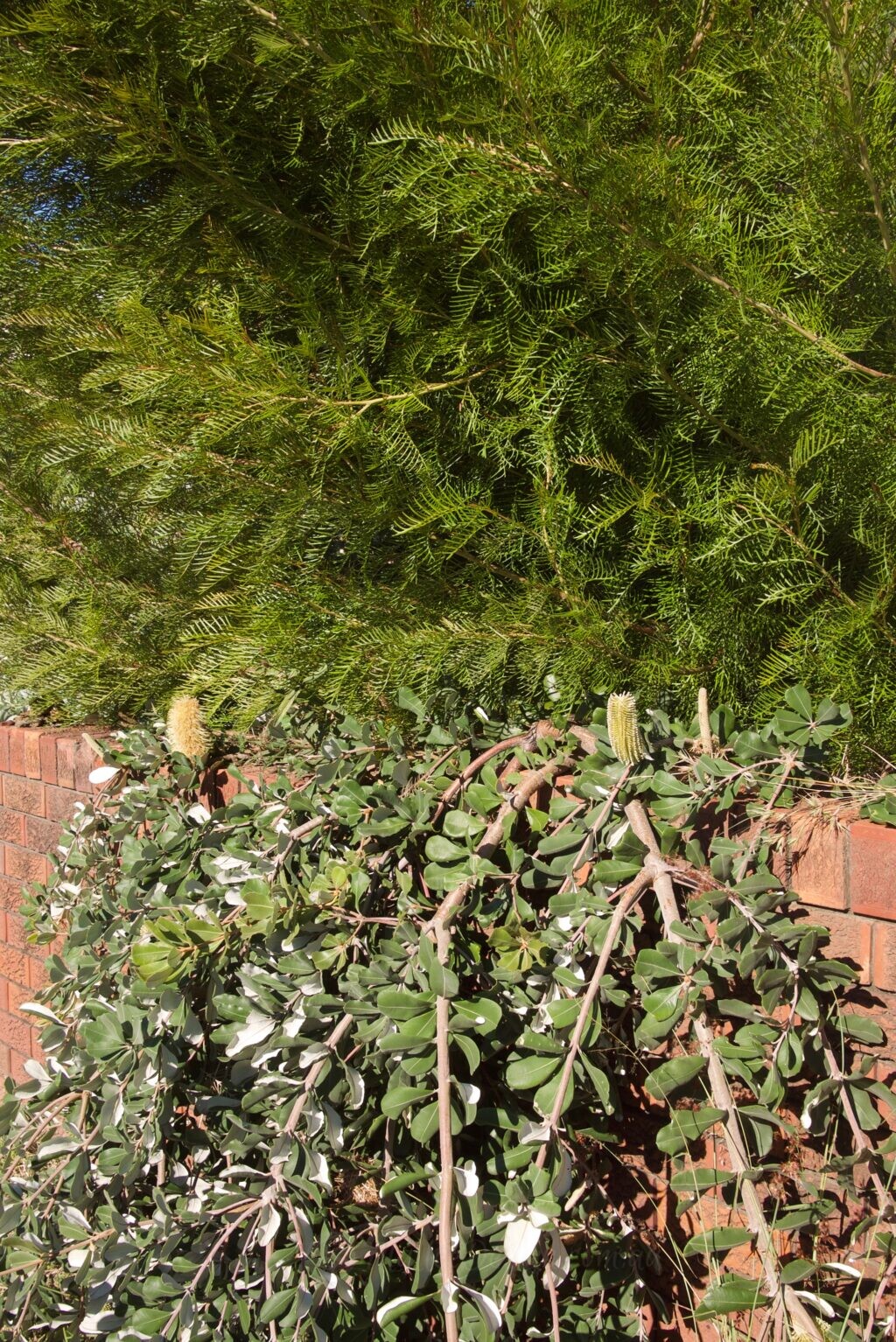 Grevillea 'Red Hooks' grew really quickly and has been sheltering the other screening plants nicely, it does loose the odd branch in the wind but has generally been a trooper. Below it you can see Banksia 'Roller Coaster' flowering freely.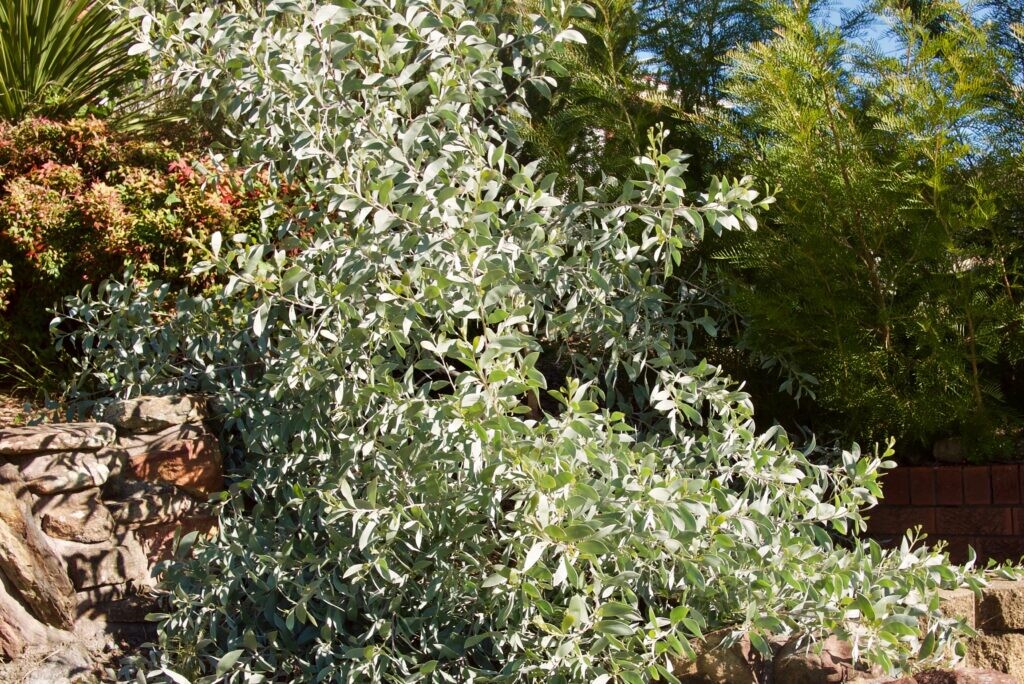 On the other side of the Grevillea 'Red Hooks' is Acacia binervia 'Stirling Silver' this is a very hardy small to medium shrub which needs to be kept in check with regular pruning.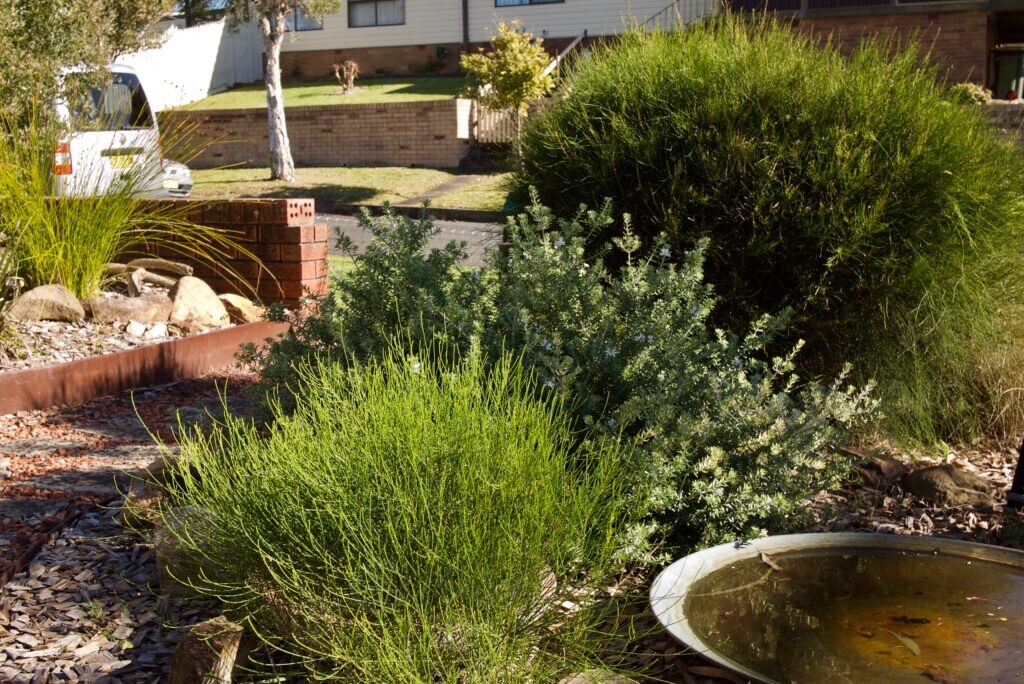 And last but not least is some good old Westringia 'Smokey', I love combining this with the Casuarina 'Green Wave' for a relaxed coastal look. Other natives in the garden which are very wind tolerant but not shown in the images above are: Melaleuca viridiflora 'Burgundy Weeper', Carpobrotus 'White Hot' Ficinia nodosa, Themeda 'True Blue', Poa 'Kingsdale', Anigoxanthos 'Landscape Yellow', Xerochrysum 'Dargon Hill Monarch', Callistemon 'In June' and Baeckea linifolia. Hope this garden provides you with some more ideas for Wind tolerant planting ?