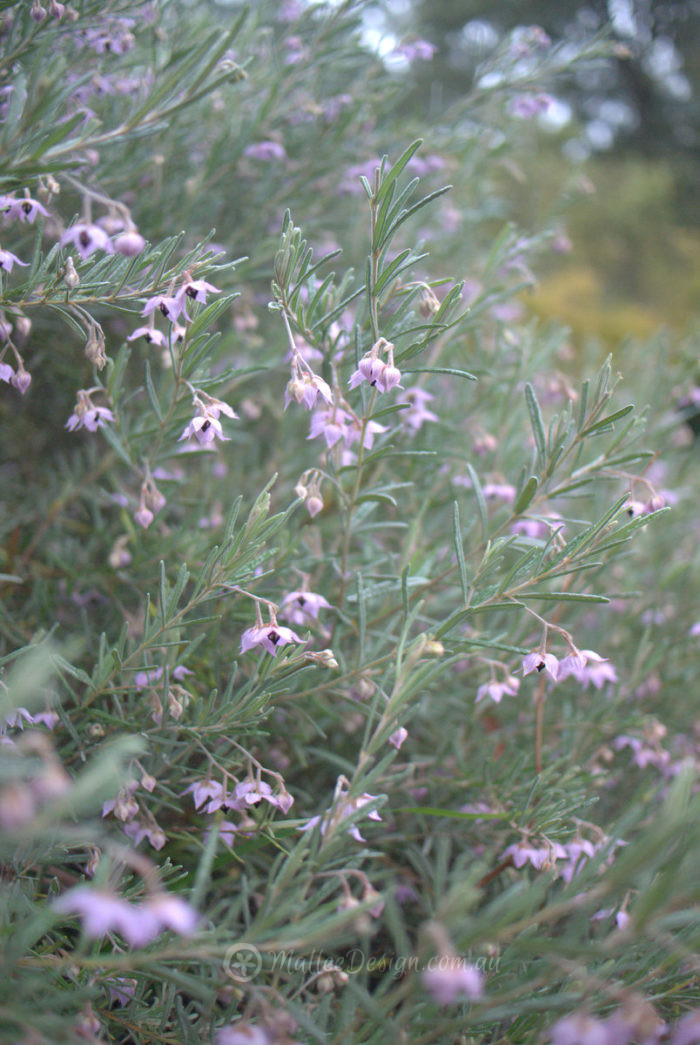 Pink and Grey: Guichenotia ledifolia
As a colour combination pink and grey is one of my favourites, especially on a plant, grey leaves and a soft pink flower win me over every time! Luckily for me it is a fairly common combination in native Australian plants, look at this Guichenotia ledifolia I photographed in Canberra Botanic Gardens last weekend.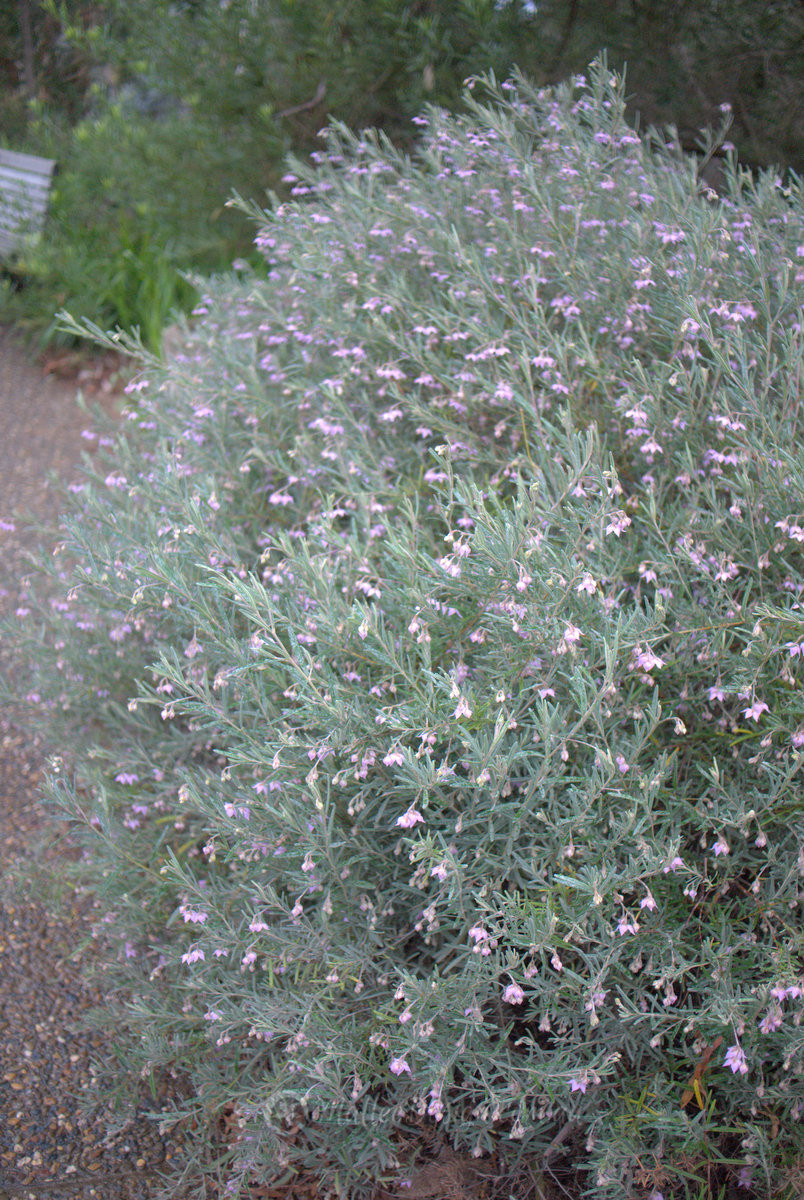 Guichenotia's are a lovely genus predominately found in Western Australia, they flower prolifically in Winter with small open bell flowers which hang down in delicate clusters. They enjoy a well drained soil in part shade and benefit from a regular tip prune after flowers.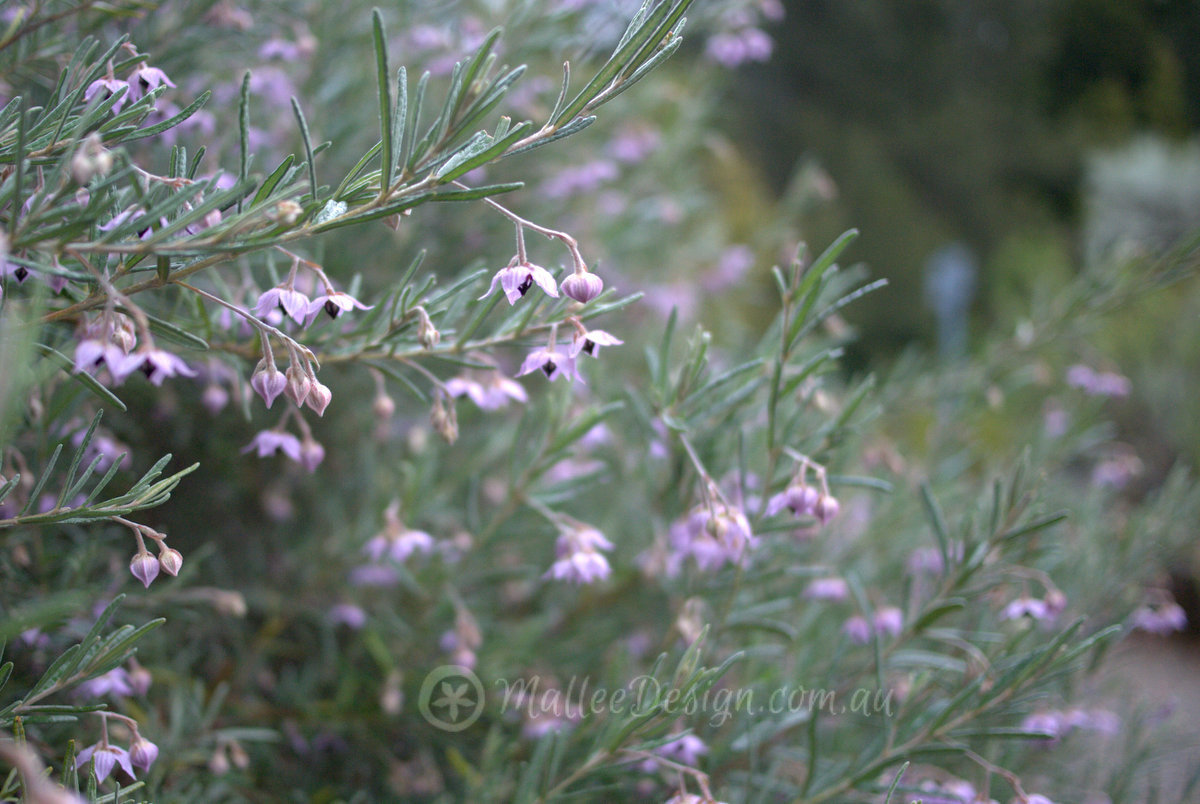 The specimen in these images was around 1 meter high by 1.5 wide and planted in the foreground of the garden bed, Guichenotia ledifolia can also be used as a back drop plant or as a low screen and would look love planted with some lime green foliaged plants for contrast.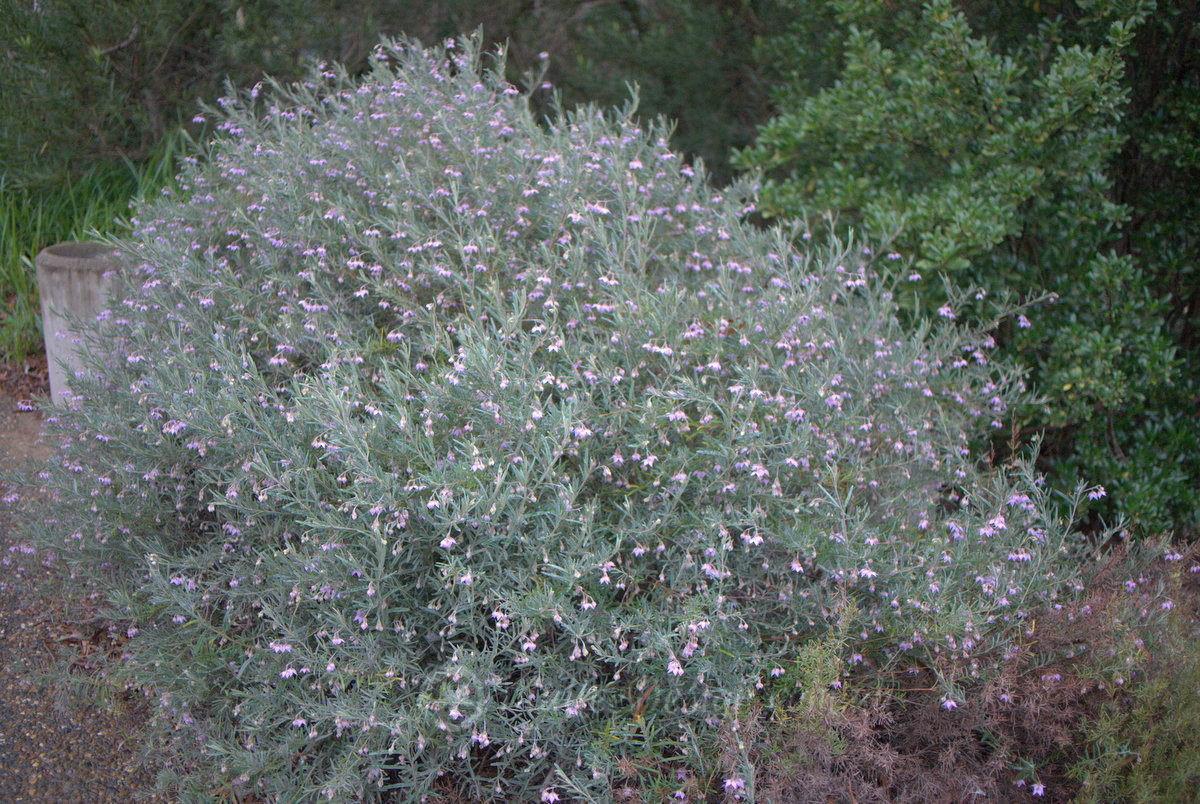 I have found Guichenotia species to provide long lived cut flowers for inside and the fury grey leaves also can be striking in flower arrangements, this low shrub has a long flowering period from mid-Winter through to Spring.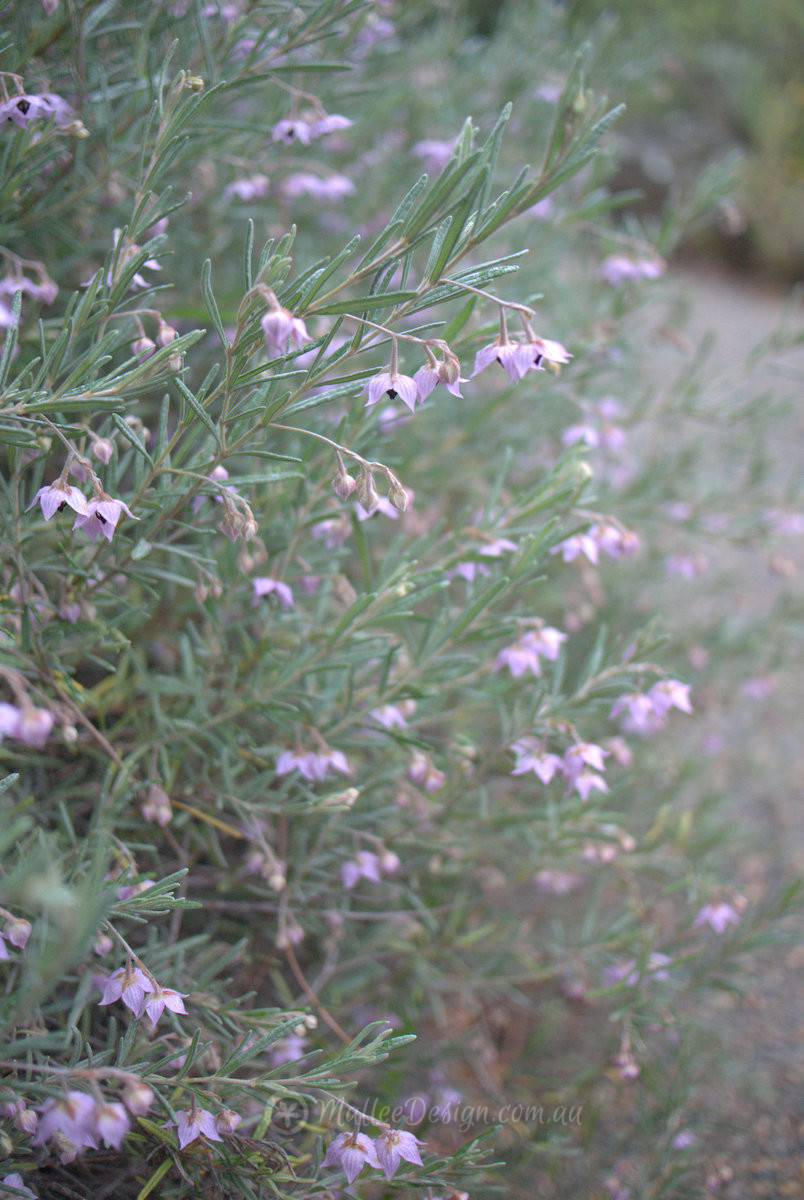 I like to include Guichenotia in plantings under the canopy of existing Eucalyptus or as a foliage contrast plant with Acacia 'Mini Cog' or Baeckea virgata Dwarf, sometimes in a nursery pot they can appear a little long and leggy but don't let that deter you, they respond so well to pruning, hope you manage to source some from somewhere 😉