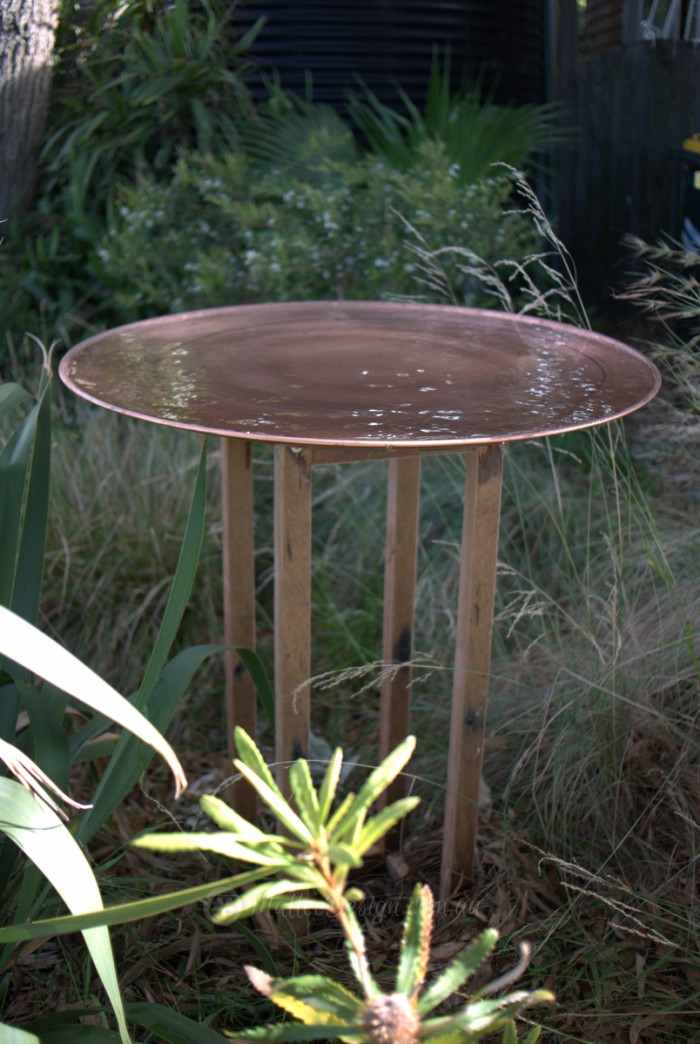 Recycled hardwood pedestal bird bath
Here's Kath's latest design prototype for a bird bath stand. It is made of recycled hardwood timber, in a similar vein to the tripod design, but employs a more formal geometry. Its upright structure retains a lightness that begets an undergrowth of medium-height ornamental natives.
The recycled bird bath can be purchased over here.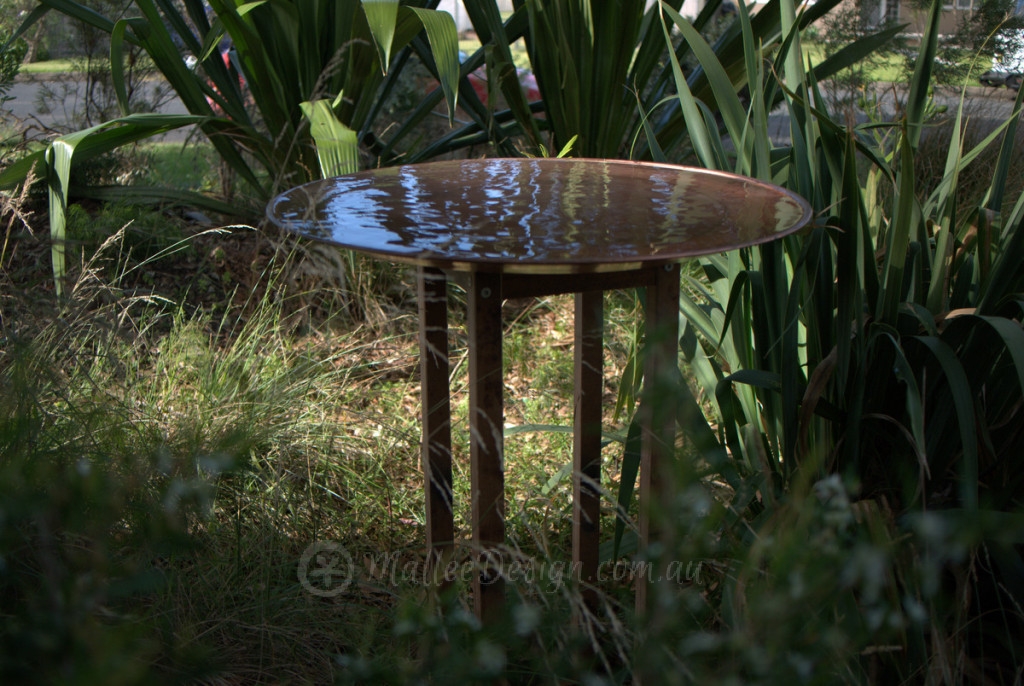 The bird bath dish itself remains the simple elegant hand-spun copper bowl Kath uses on her other designs.
What results is the appearance of a sparkling floating dish (depending on the extent of oxidation on the copper) that invites and serves your local indigenous fauna to feast and play within your garden's confines. (note: written by Etienne)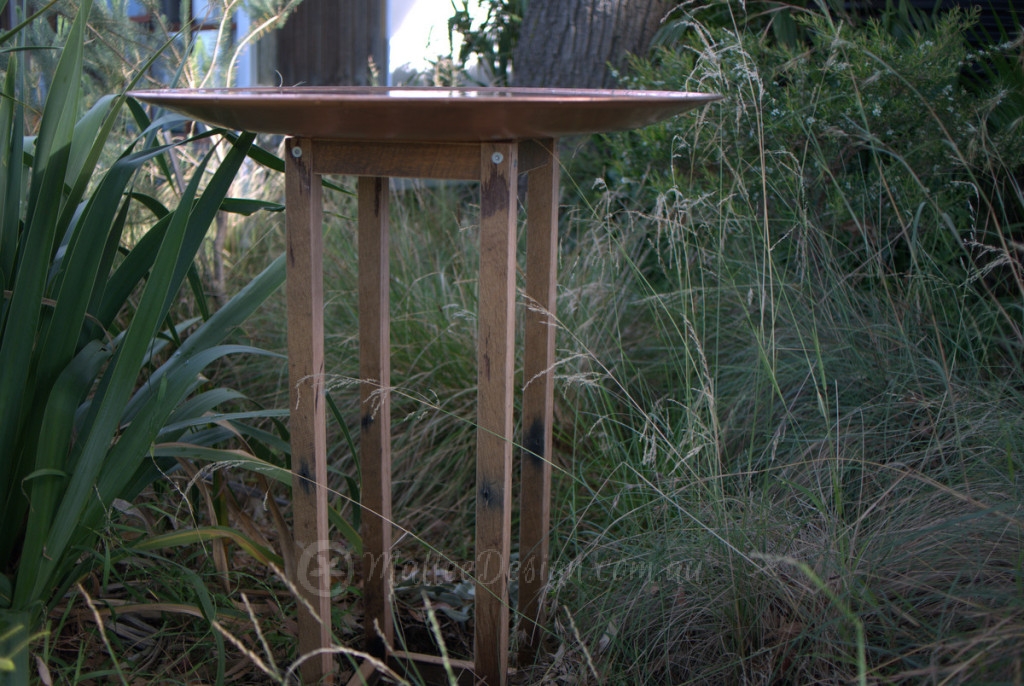 The stand's dimensions are 320mm x 320mm x 930mm. The dish is 780mm wide x 50mm deep, and holds 12 litres of water.