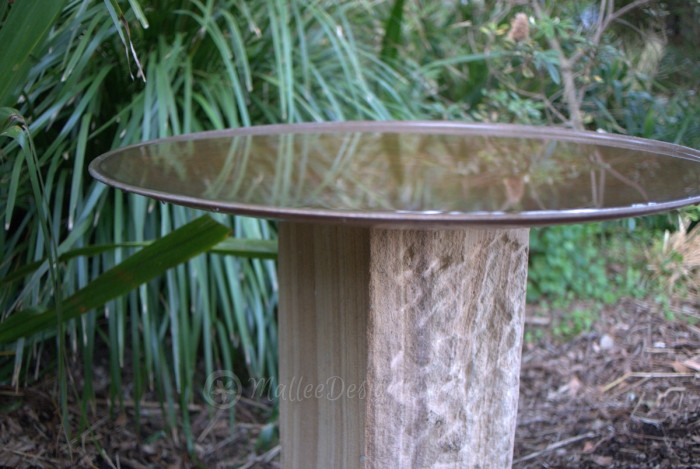 Sandstone Plinth Bird Bath
This is the 2nd style of my plinth bird bath series, a half sawn and half picked sandstone pedestal. I am very excited about this base, it is solid sandstone  220mm x 250mm x 750mm and in perfect visual balance with the spun copper dish.
This bird bath can be purchased over here.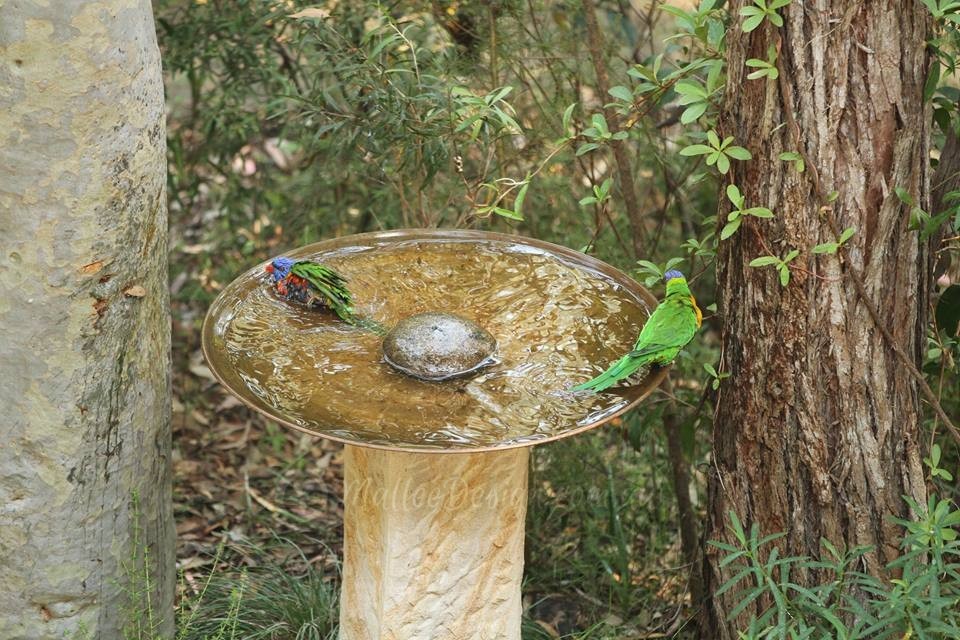 If you are interested or would like to know more about this bird bath, please contact me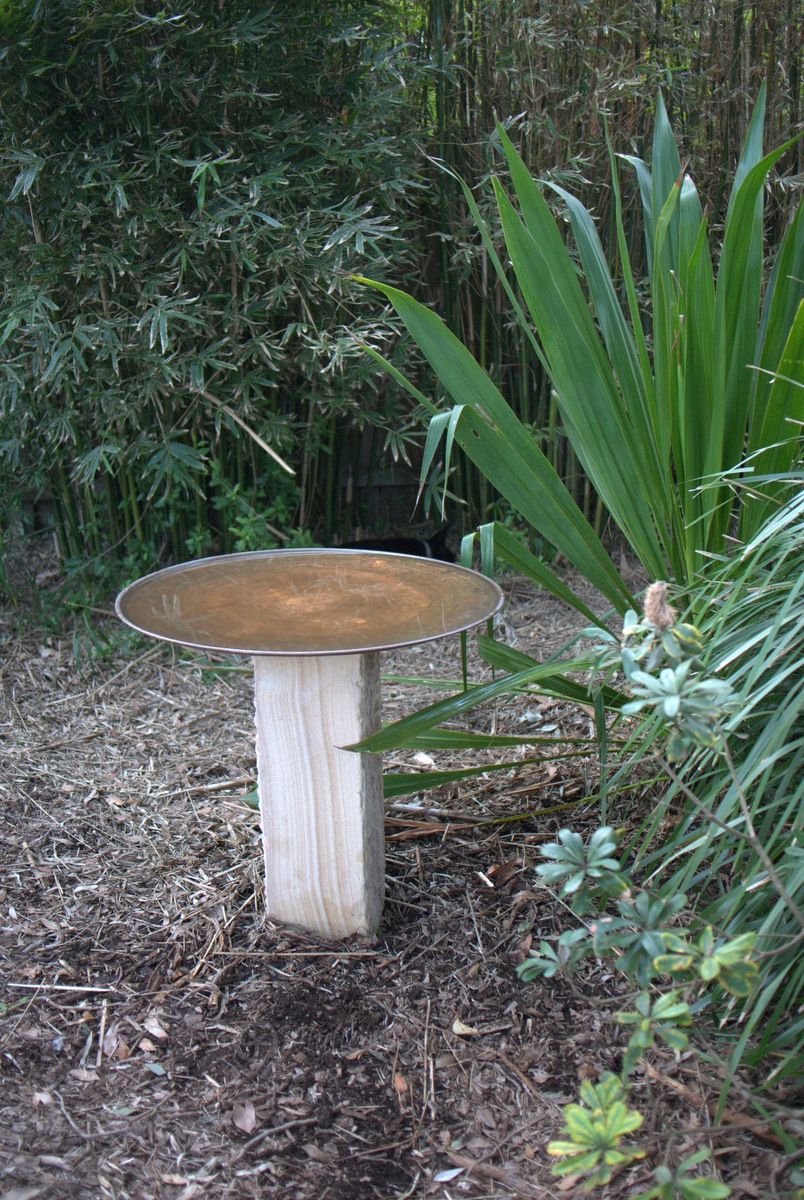 The dish is spun by a local metal spinner and is wide and shallow: 780mm wide x 50mm deep, it holds 12 litres of water. The copper will develop a blueish patina or verdigris over time that will seal and strengthen the dish.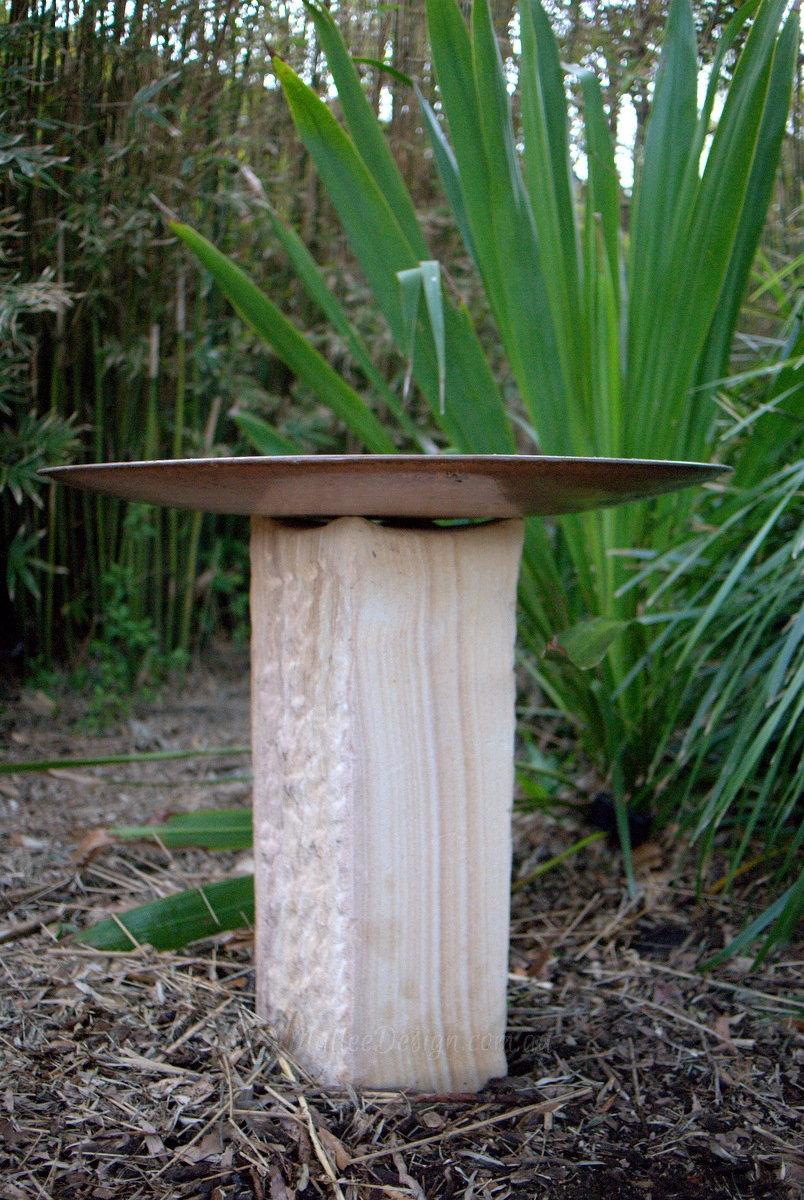 The sandstone is un-sealed and will weather over time, this will tie is beautifully with the ageing patina of the copper dish.