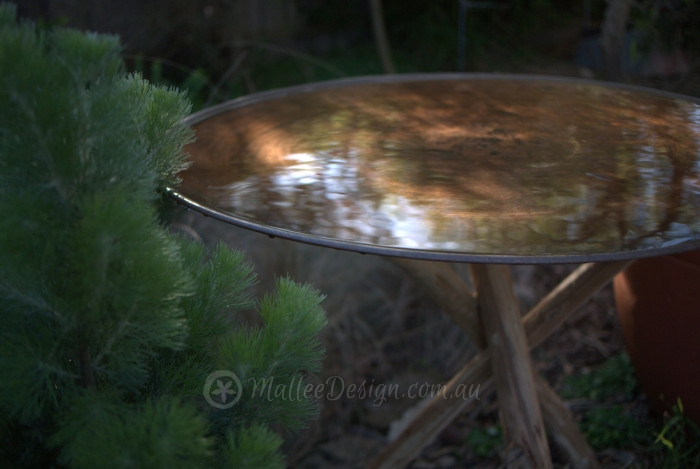 Eucalyptus Tripod Bird Bath
This copper bird bath is spun by a local metal spinner. It sits on a Eucalyptus tripod and is designed to be wide and shallow so that it will occasionally dry out, inhibiting mosquito populations. $750 excluding delivery. If you are interested or would like to know more about this bird bath, please contact me as this birdbath stand is made to order so please allow plenty of notice if you would like to purchase one.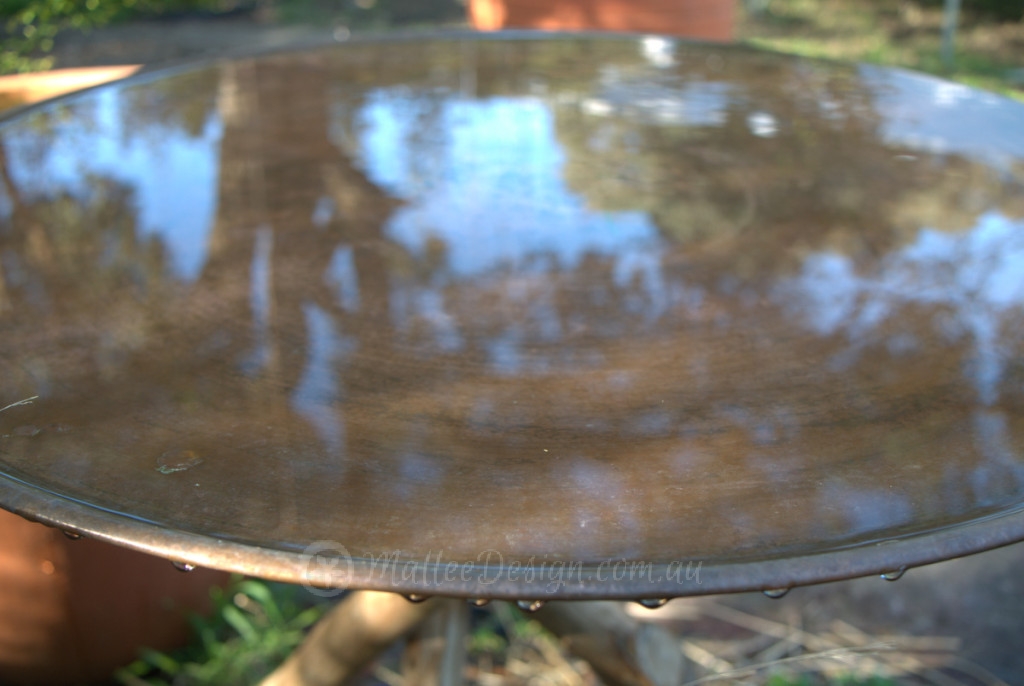 The dish is wide and shallow: 780mm wide x 50mm deep, it holds 12 litres of water. The copper will develop a blueish patina or verdigris over time that will seal and strengthen the dish.
The stand is made out of a timber tripod secured with dowels raising the birdbath to about 1500mm high, this is a good height for viewing the birds as they swoop in and out but also great for placing in an already established garden and it won't disturb existing plants.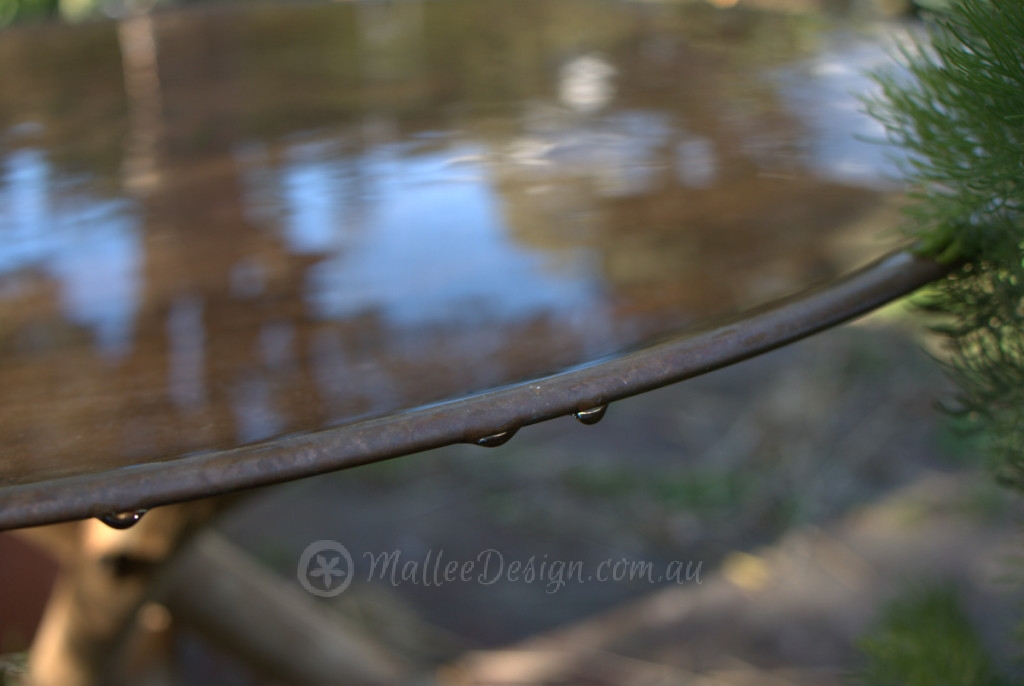 The dish is not fixed to the stand so that the water can easily be tipped out when needed, I would recommend placing a stone in the centre of the dish to allow for easy access to the water for the birds. It is also a good idea to position a bird bath next to a native plant that comes up above the water height to allow for the birds hopping in and out of the bath.