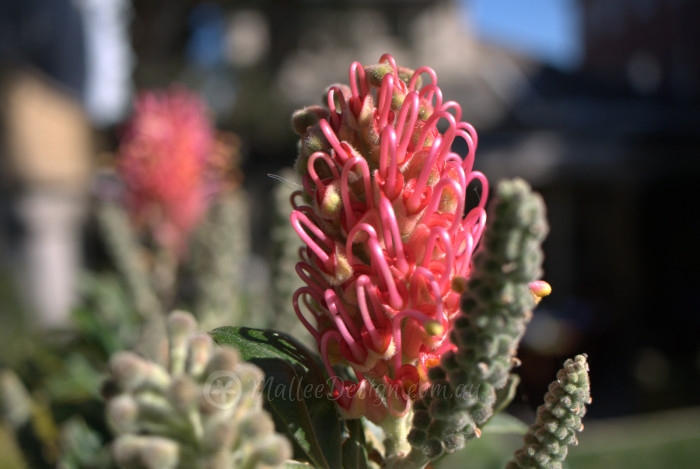 Another Favourite Grafted Grevillea: Grevillea candelabra 'Pink'
Grevillea candelabra Grafted is another grafted Grevillea that I am rather fond of, it is not as showy or unusual as some of the other grafted species, but it has proven to be an incredibly versatile and useful plant for me time and again. There are a Pink and a White form both of which are beautiful, however the Pink does tend to stand out more in the garden and the White is more of a creamy white to yellow.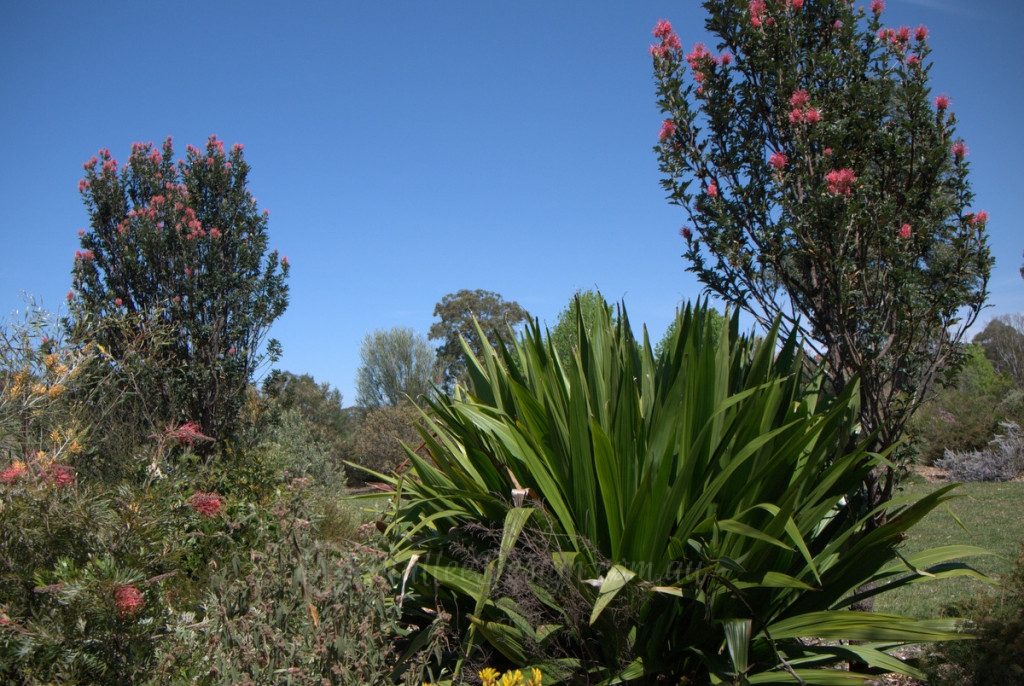 Grevillea candelabra Grafted gets tall! around 3 to 4 metres, of course you can prune it and keep it at 2 metres if you like but if you look at the image above you can see its natural habit. It is tall and narrow, which combined make it an excellent screening Grevillea. On top of that it grows in part shade, I have planted it in some spots where it only gets a couple of hours of sun a day and it still flowers and is thick and bushy, check out the image below.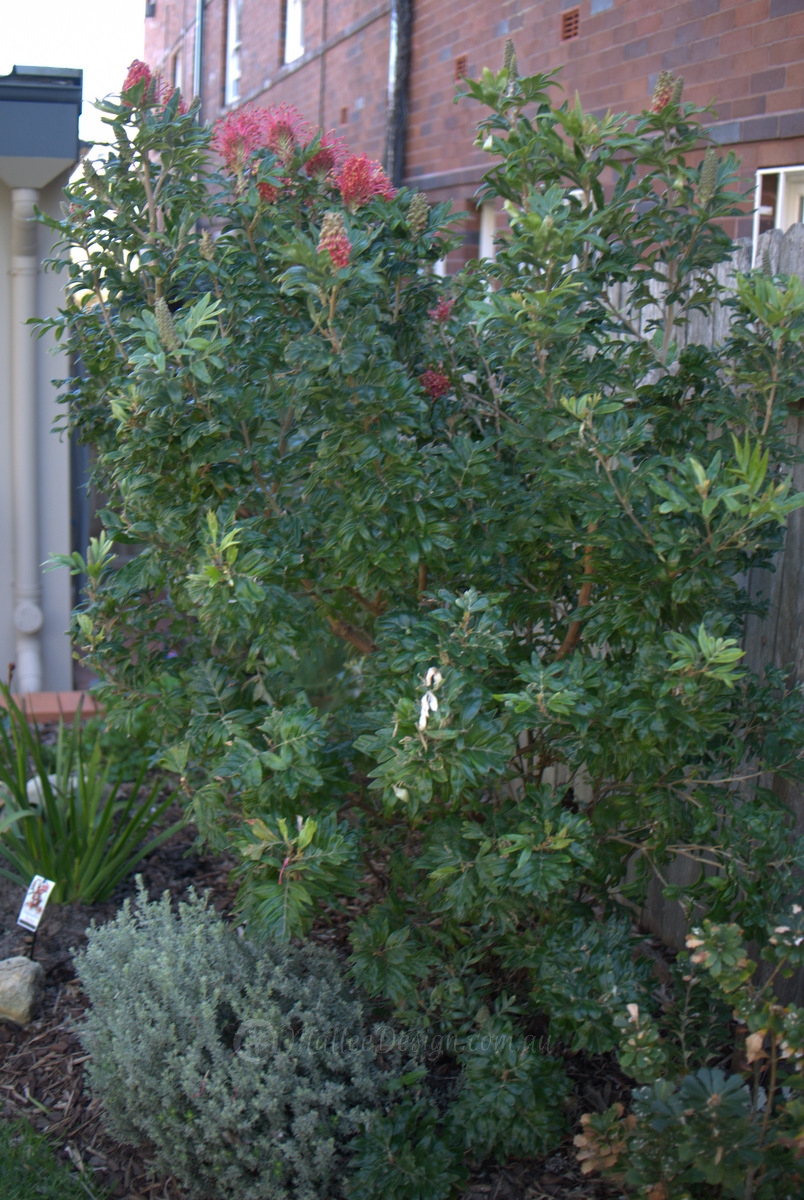 Because of its naturally slim habit of about 1 metre wide it is perfect for screening fences and neighbouring buildings. One of my favourite things about this Grevillea is its new growth, it has these soft, fury bronze new leaves that open out to lime green and then turn to a glossy dark green, this makes it an excellent foliage contrast plant.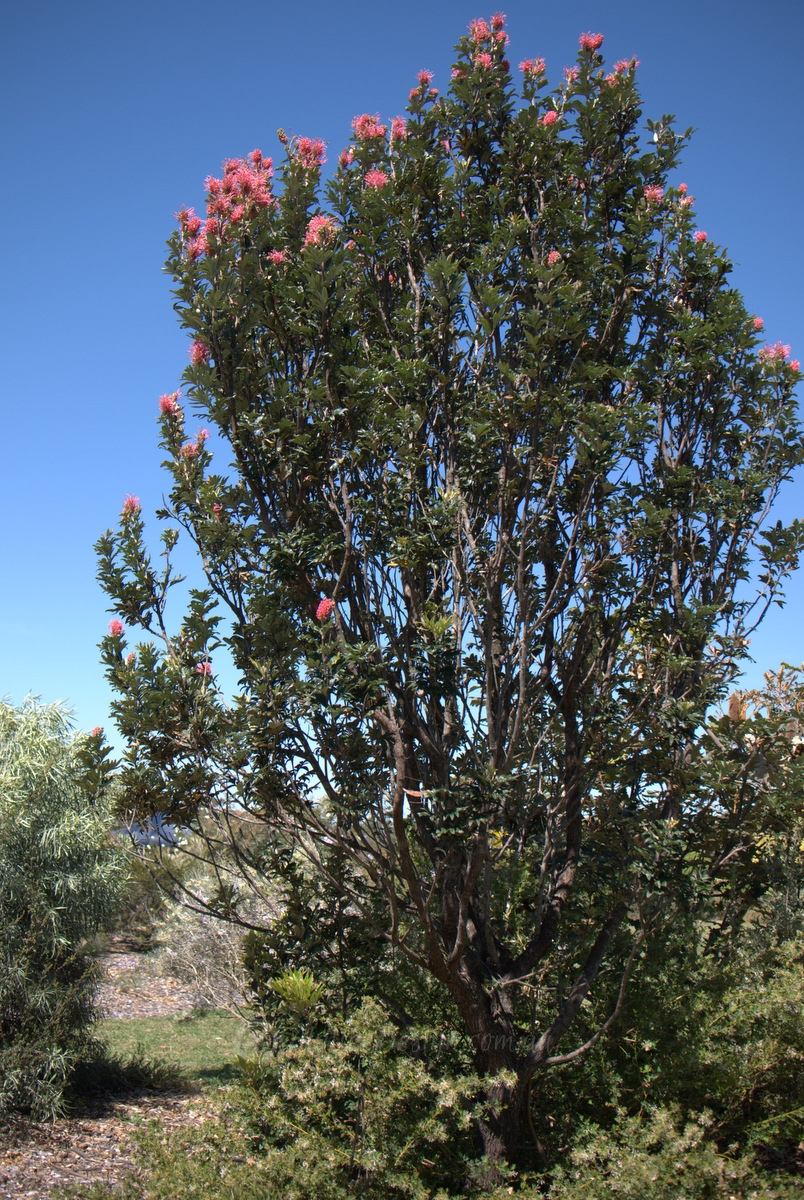 So if you have a difficult narrow spot to screen and you want some all year round flowers this native plant has 'pick me' all over it!