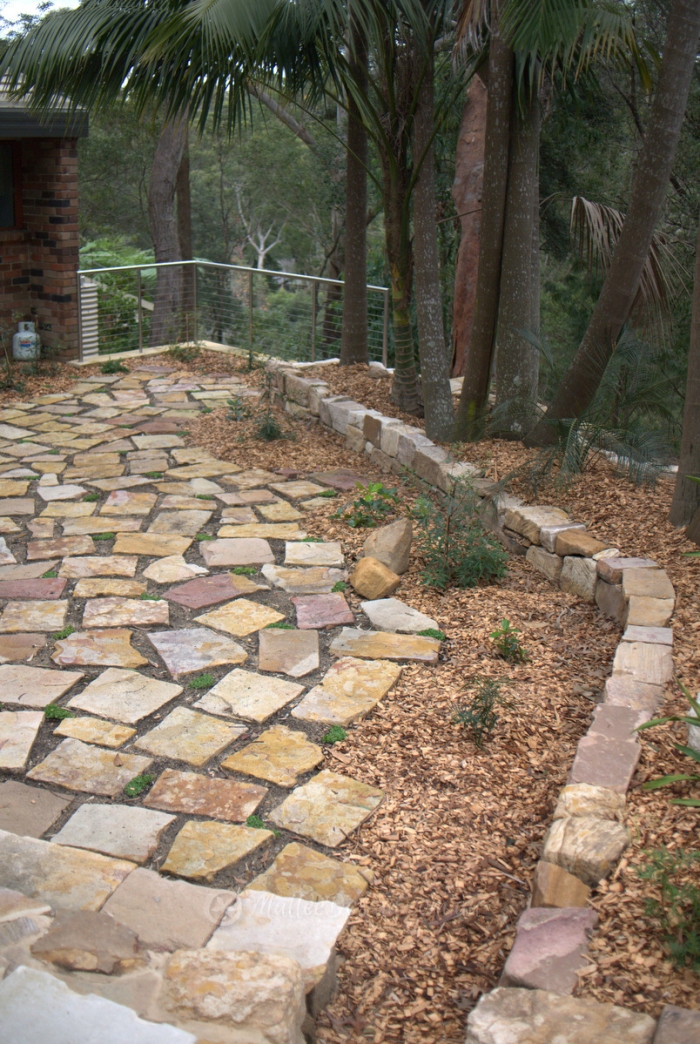 Portfolio: Gordon Courtyard Garden Design
This small courtyard garden is part 2 of a 3 stage garden design for clients on the upper north shore. This was a middle garden that services a flat/studio attached to the main house, to say it was fairly un-loved is an understatement. See the before image below.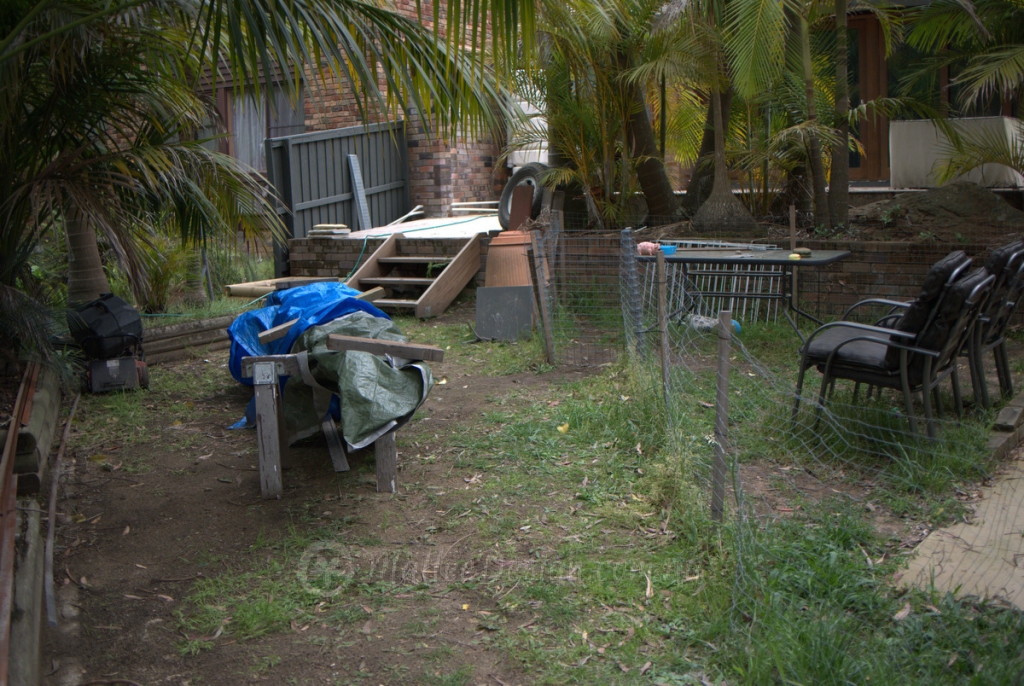 It is a shady garden, dominated by mature palm trees and built on a cliff/retaining wall.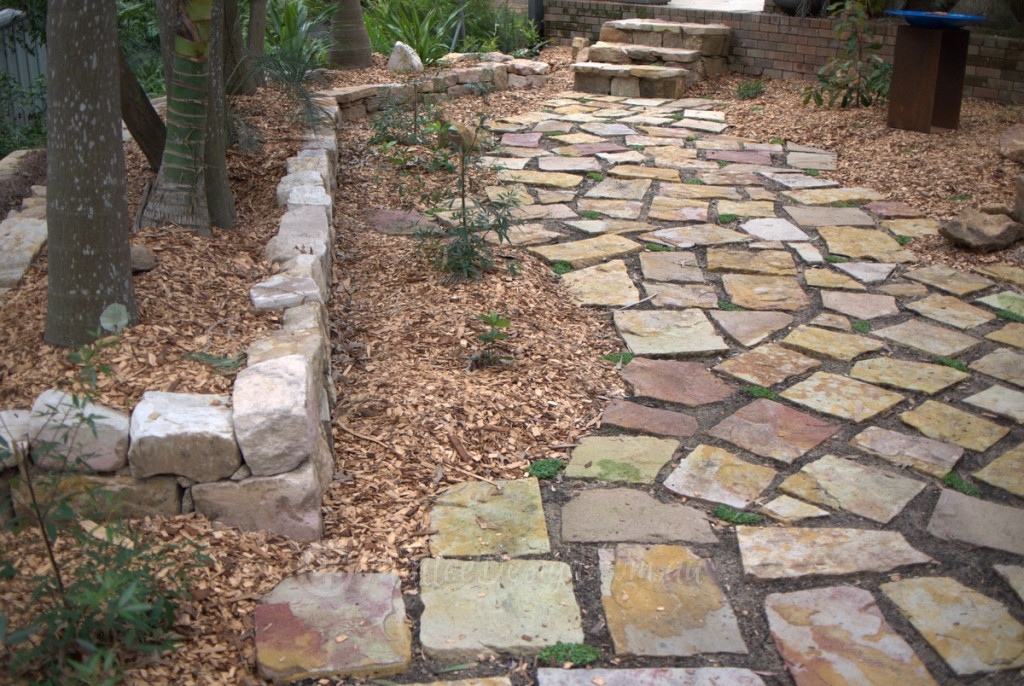 The lawn area was highly compacted and because of the shade not performing at all well, I have replaced it with sandstone flagging and Dichondra repens, which will form a tough mat under foot.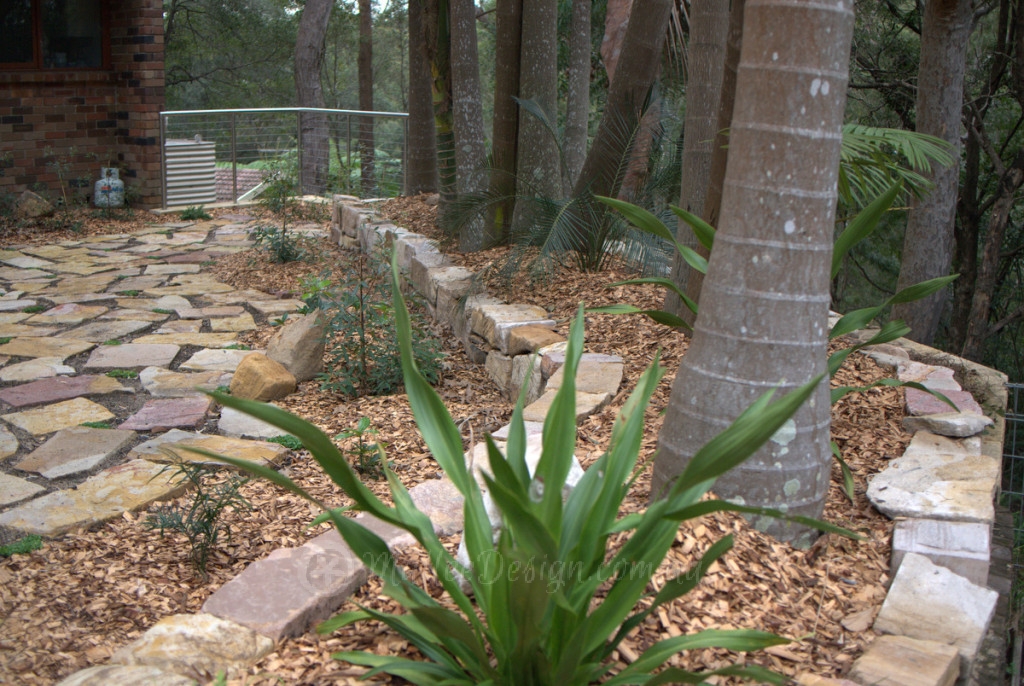 The treated pine log retaining wall for the palms raised bed was removed and replaced with a sandstone block wall, the lower branches of the palms were removed to make space for an understory planting of Doryanthes excelsa and Macrozamia communis. The garden bed in front of the retaining wall is full of Rhododendron lochiae and Ceratopetalum 'Johannas Christmas'.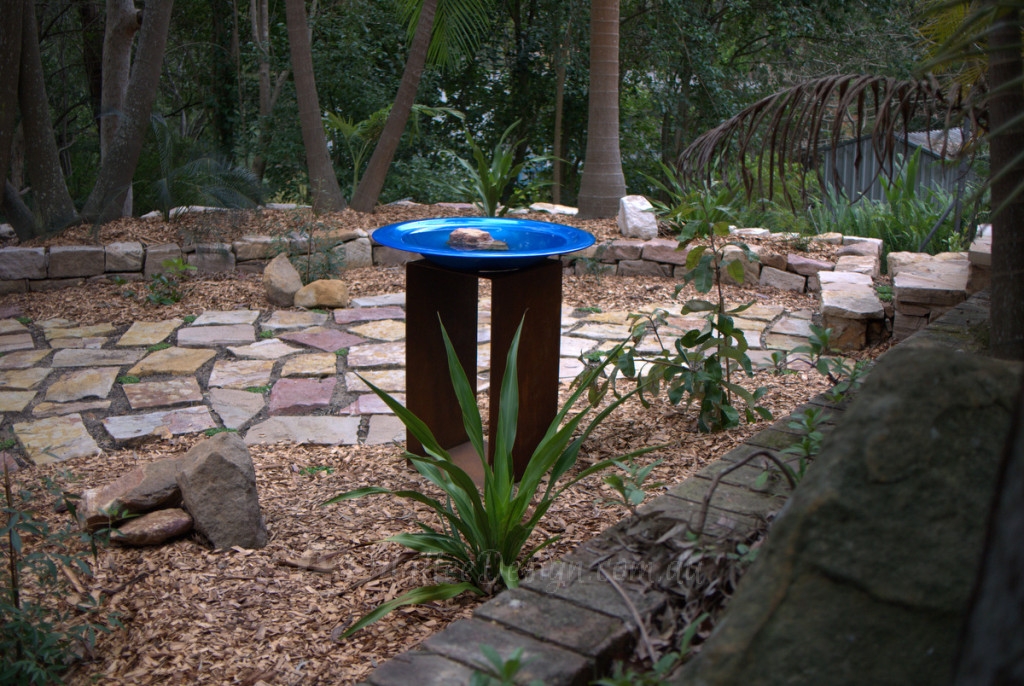 One of the palms at the end was removed to allow more northern light in, the timber steps were replaced with a curved sandstone block staircase, which the client now uses as her favourite morning coffee spot.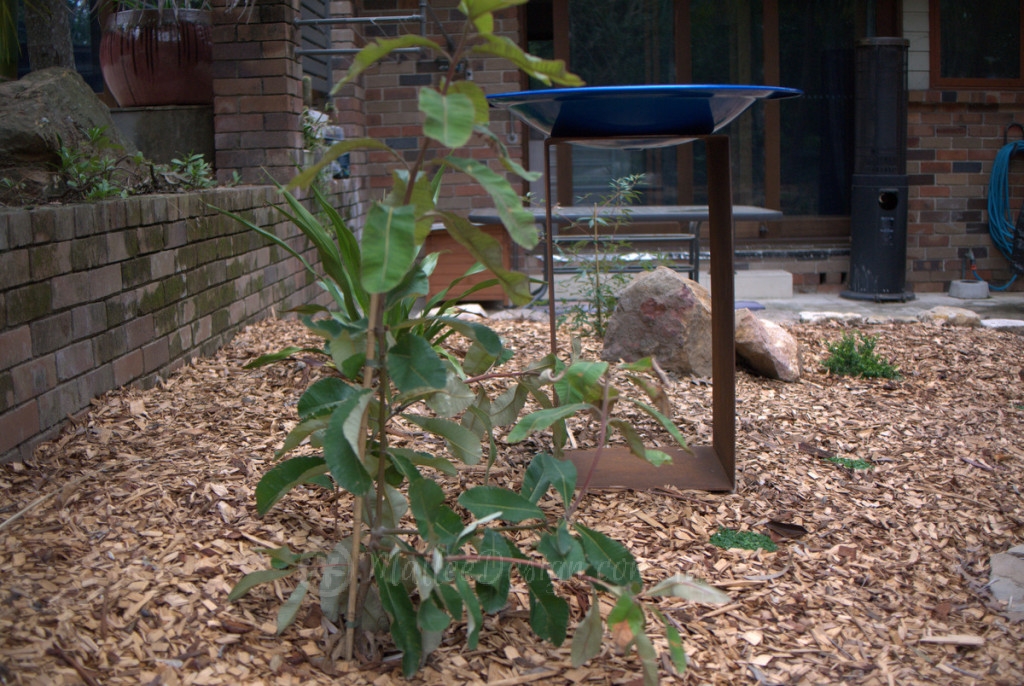 I installed a large pedestal birdbath in the most central part of the garden, it can be viewed from the patio above, the kitchen of the flat and also from the client's offices on the second floor. A Banksia robur will grow up and provide easy access to the bath for the birds.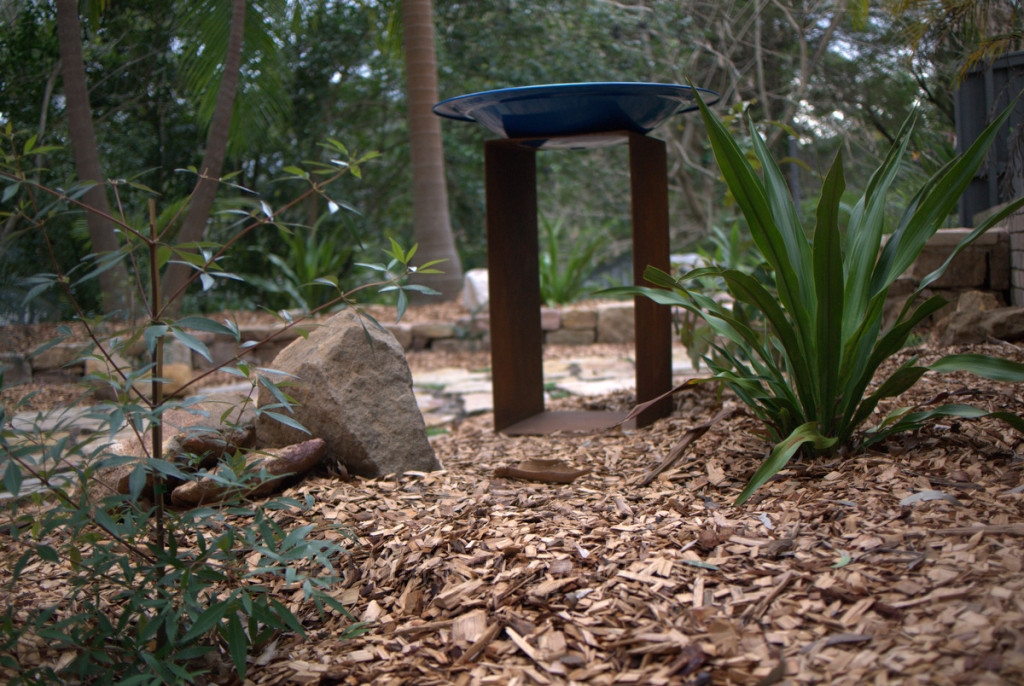 Ceratopetalum 'Johannas Christmas' has been planted throughout the garden (on the left in the image above), this is a dwarf Christmas Bush that will love the dappled shade and flower extensively in late spring. I have used it in front of the metal railing to frame the view of the tree tops in the lower garden.