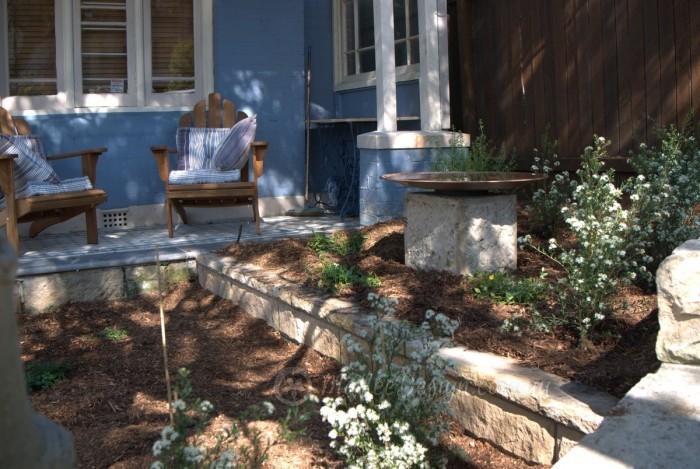 This garden was a simple consult and then a couple of weekends of intensive clearing out by the client, then I came in for the fun part 🙂 Two large Frangipani trees shade the west facing front garden in Summer but let the well needed sun through in winter, it is practically illegal to remove these iconic trees in the eastern suburbs so plants needed to be selected that would cope with their deciduous nature.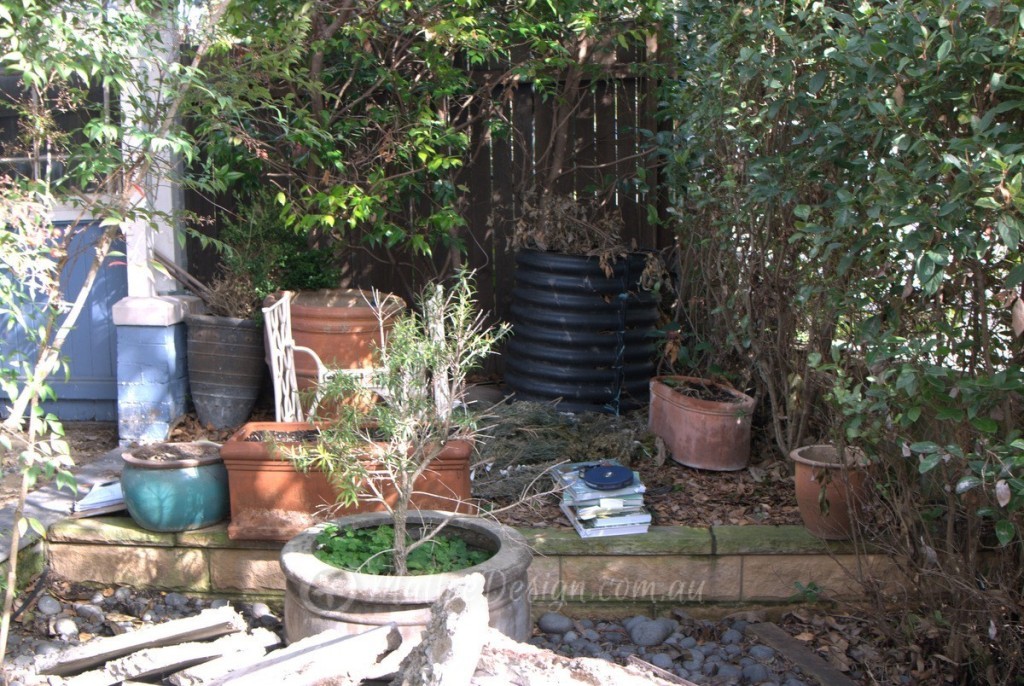 Above is an image of the garden before the dense Viburnum and Syzygium hedge was removed, I replaced it with my beloved Leionema 'Green Screens'.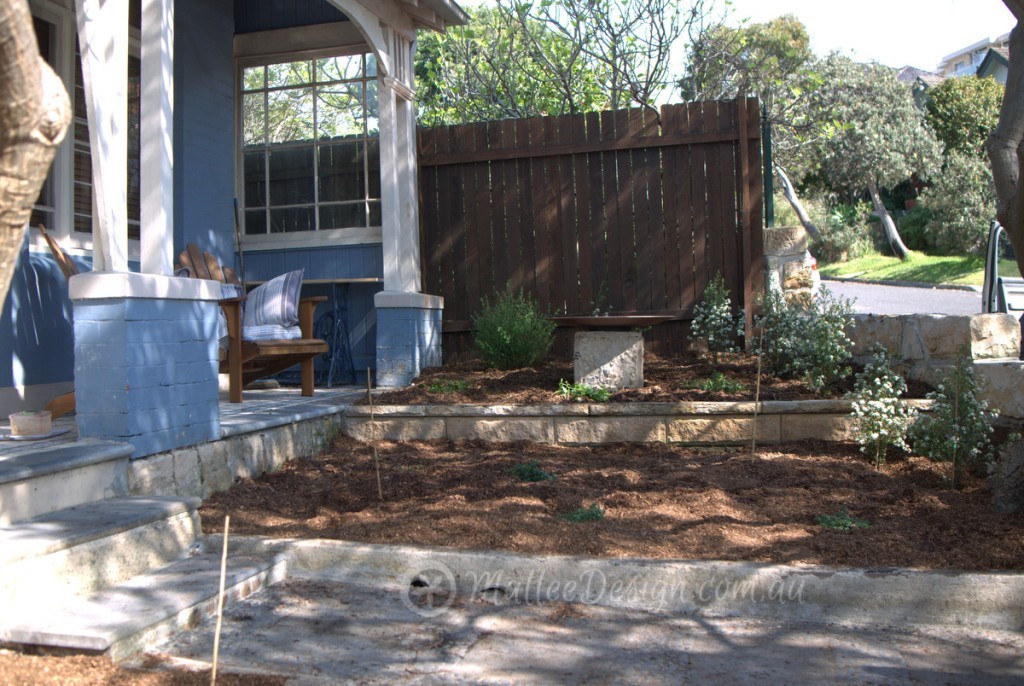 As the garden is small I have kept plant species to a minimum. There is a Prostanthera 'Minty' near the porch to give scent whilst sitting sipping wine. Leionema 'Green Screen' for privacy, bees and perfume.
Goodenia ovata prostrate around the water dish for bright colour and coverage.The random bamboo sticks poking out are positions for Hymenosporum 'Luscious' which are a little hard to get hold of this time of year, I will be popping them in in a few weeks time.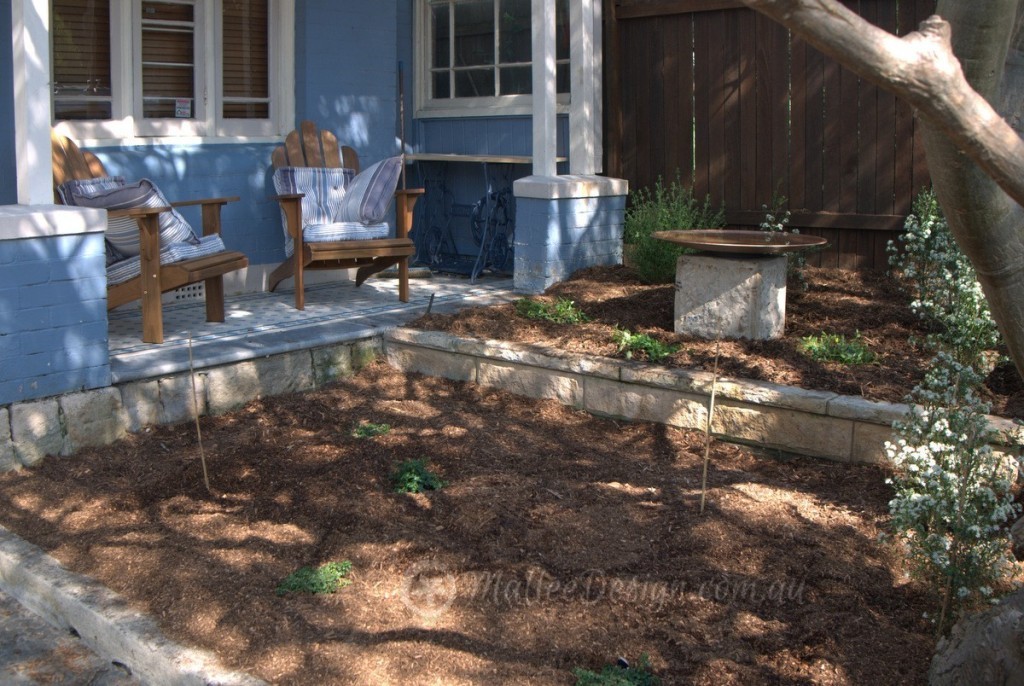 I have planted plenty of Zieria 'Carpet Star' in the garden beds on either side of the pathway, this also has a scented leaf, performs well in sun and shade and has the stamina to have the odd surfboard thrown on it (one of the clients requests). The Zieria will create a lovely, thick, glossy carpet.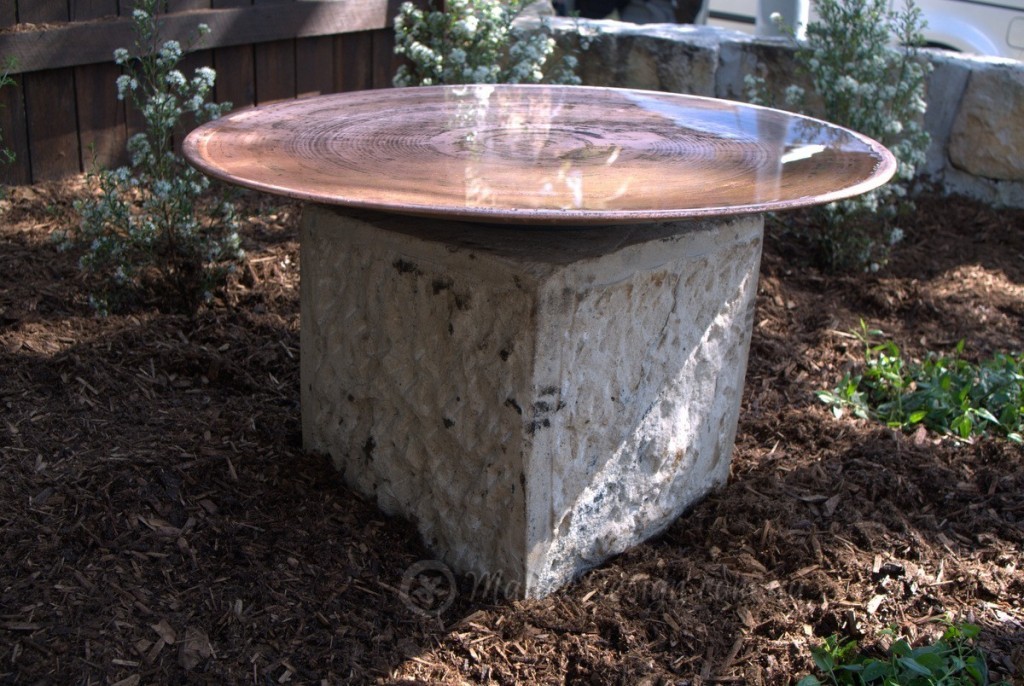 I am very happy with the water dish placed on a substantial sandstone cube, the large spun copper dish give an element of calm in the small space. The water can be viewed whilst seated and mounted on the low block doesn't dominate.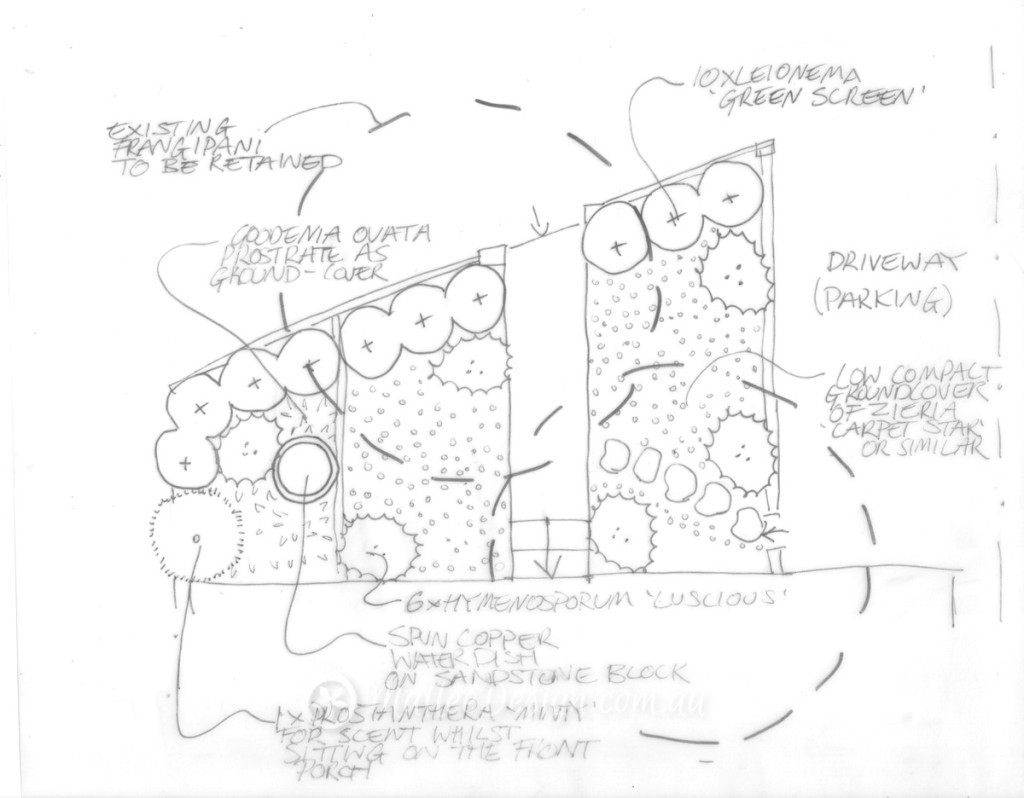 Above is the simple sketch I worked from, sometimes all it takes is a fresh eye to make sense of a space that has become tired and uninspiring….