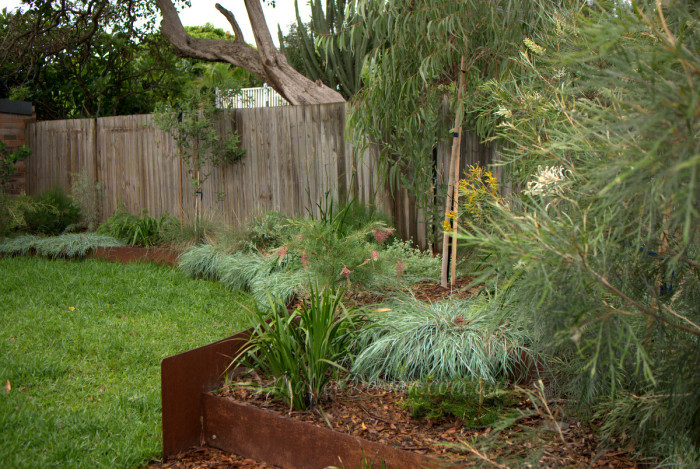 Portfolio: Garden Design Lewisham
This garden in Lewisham was built in early spring of 2016 so is roughly 6 months old at the time these images were taken. It is a special garden that was part of a new renovation and was considered very early on by the clients and architect. In the image below you can see what it looked like on my fist site visit.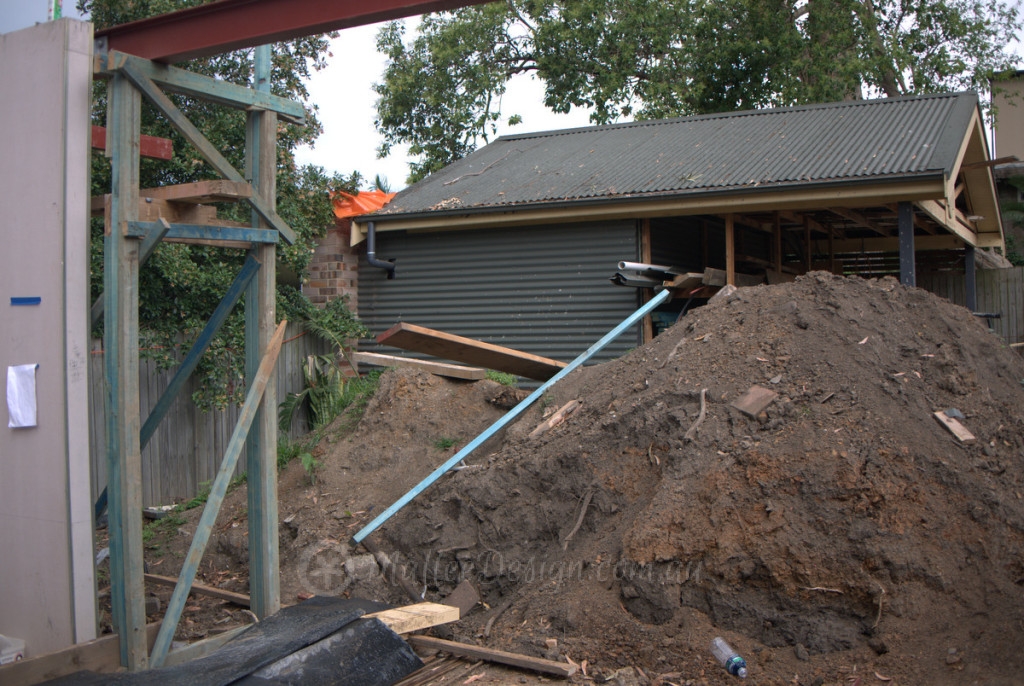 A big pile of soil! There was a lot of work to be done, the clients wanted to feel like they were steeping into a little bit of 'bush' in the inner west. I used lots of different textures and layers to create a garden that will end up feeling dense even though in reality the garden beds are quite shallow.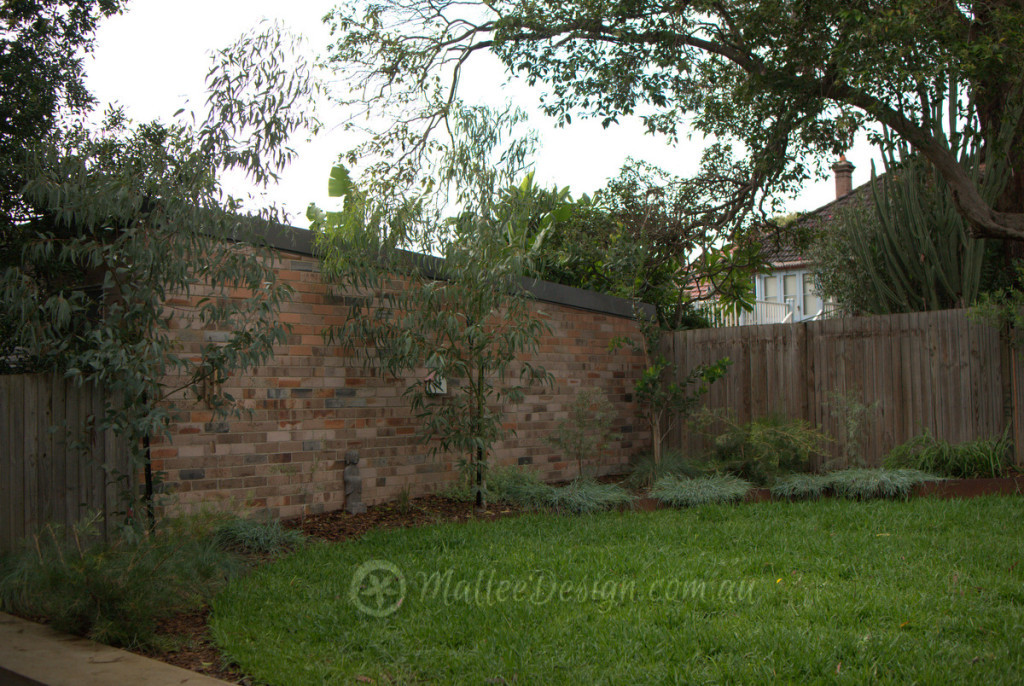 The taller grey leaved Eucalypts in the image above are Eucalyptus 'Euky Dwarf' they will grow up a few metres and create a light canopy around the circle of lawn.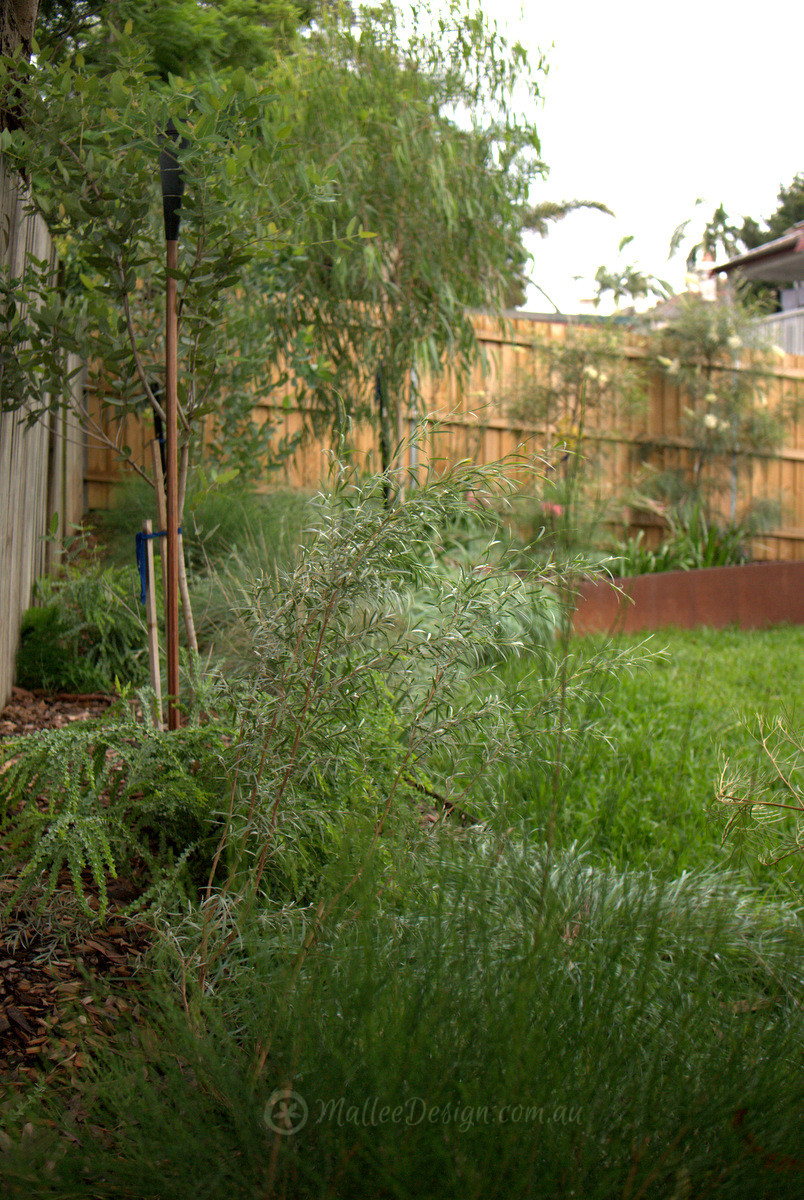 For the medium sized shrubs to cover the fence I used Casuarina 'Green Wave', Acacia 'Little Nugget' and Leptspermum brachyandrum 'Silver'.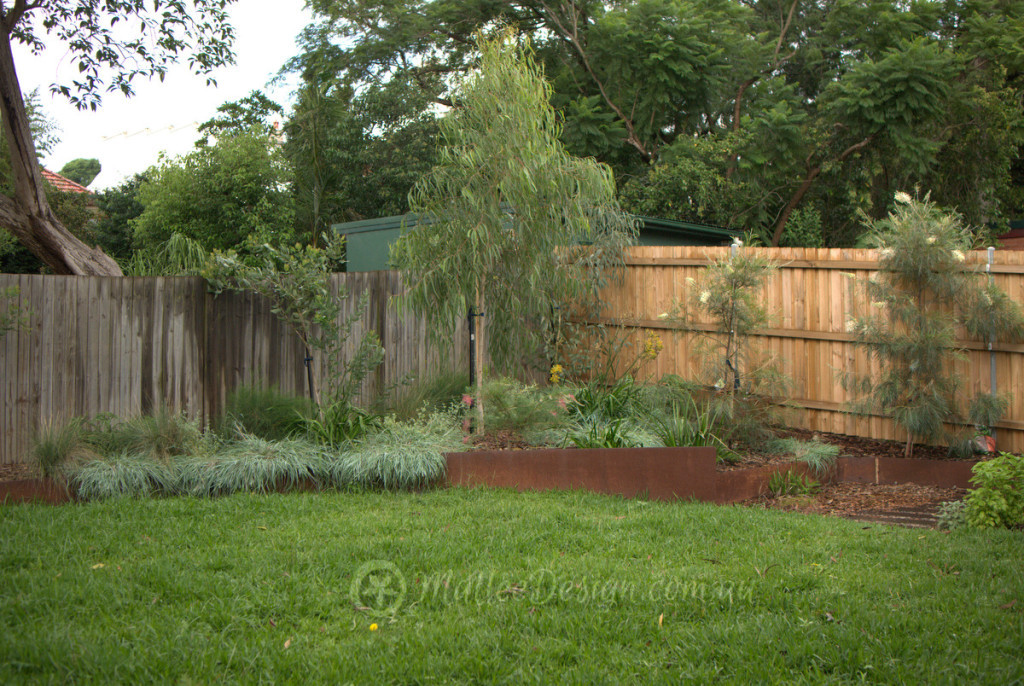 On the other side as a feature tree I planted Eucalyptus citriodora 'Scentuous', a dwarf grafted form of the lemon scented gum. On either side as fence screening you can see Grevillea 'Moonlight' and Angophora hispida.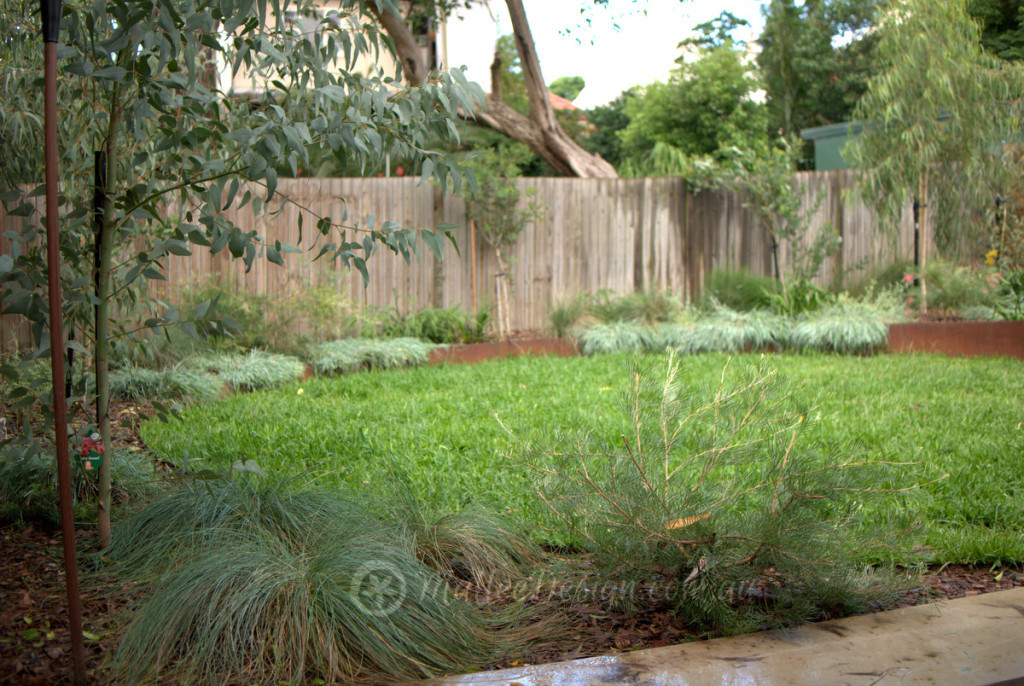 There is plenty of foliage contrast in greys and greens with Poa 'Kingsdale', Themeda 'Mingo' and Rhagodia spinescens 'Silver Border'.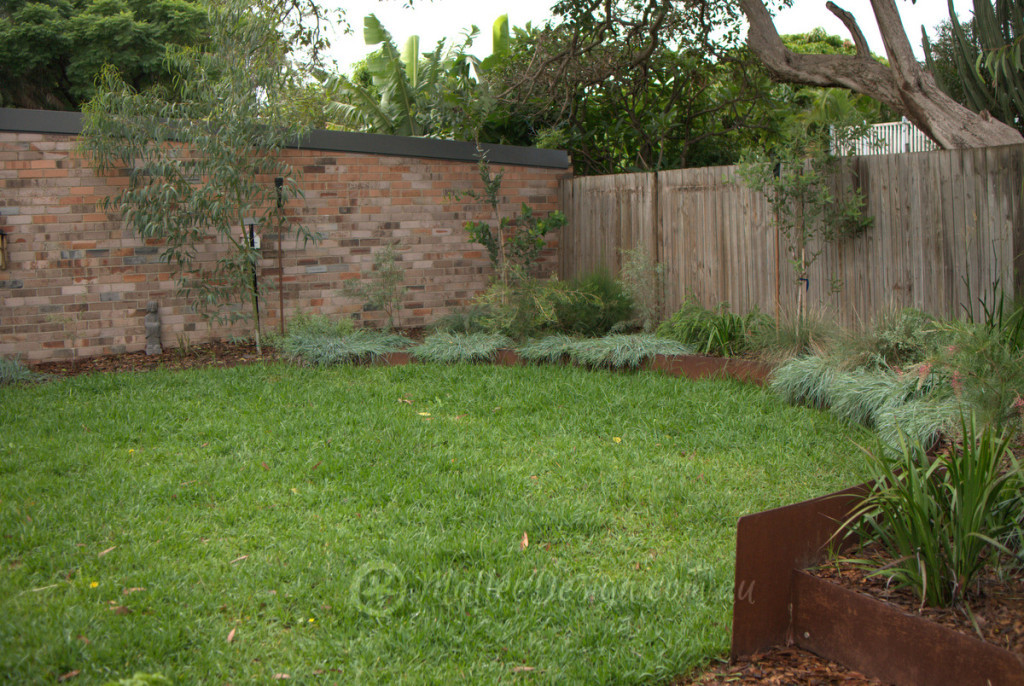 The lawn circle is bordered with a scaled corten steel raised edge, the neighbours rear shed also makes a lovely backdrop for the native planting.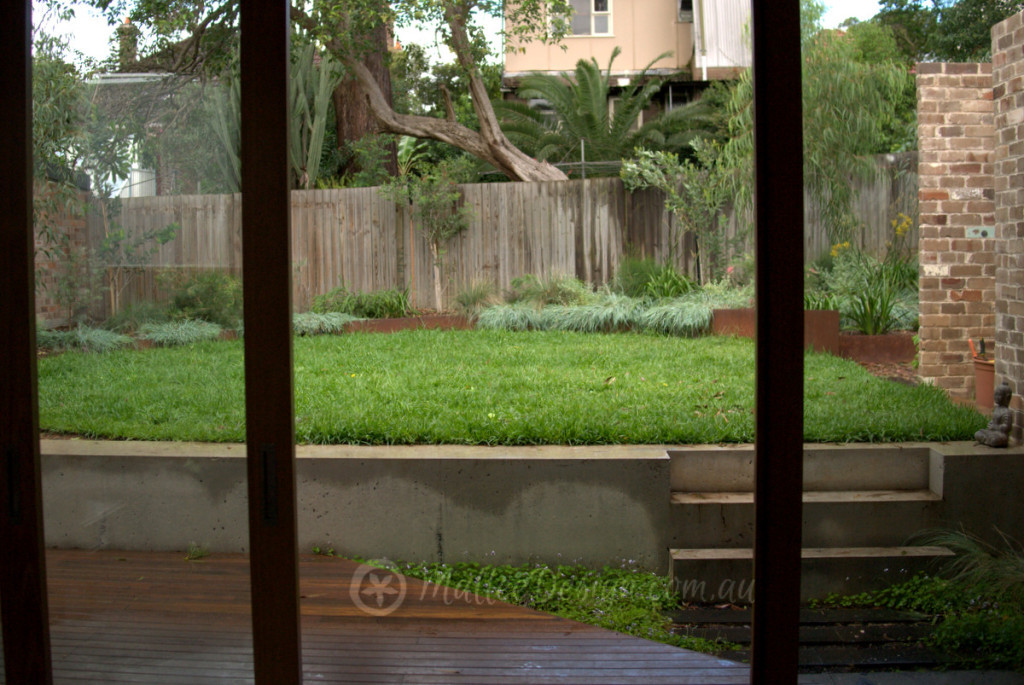 The deck is stepped down with an off-form concrete retaining wall that also doubles as a bench seat.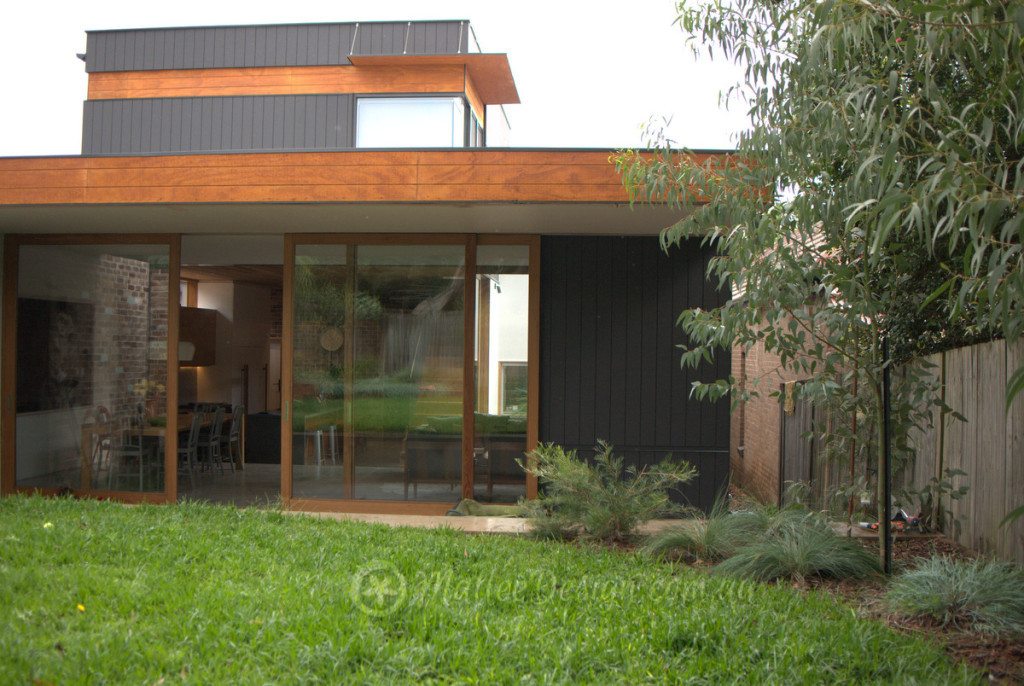 In the image above you can see how nestled into the garden the house will become with the clever level changes.
There is an important courtyard light well inside that was planted out with Xanthorrhoea johnsonii and Banksia 'Coastal Cushions' with a large Banksia plagiocarpa that will eventually just reach the bedroom windows on the first floor.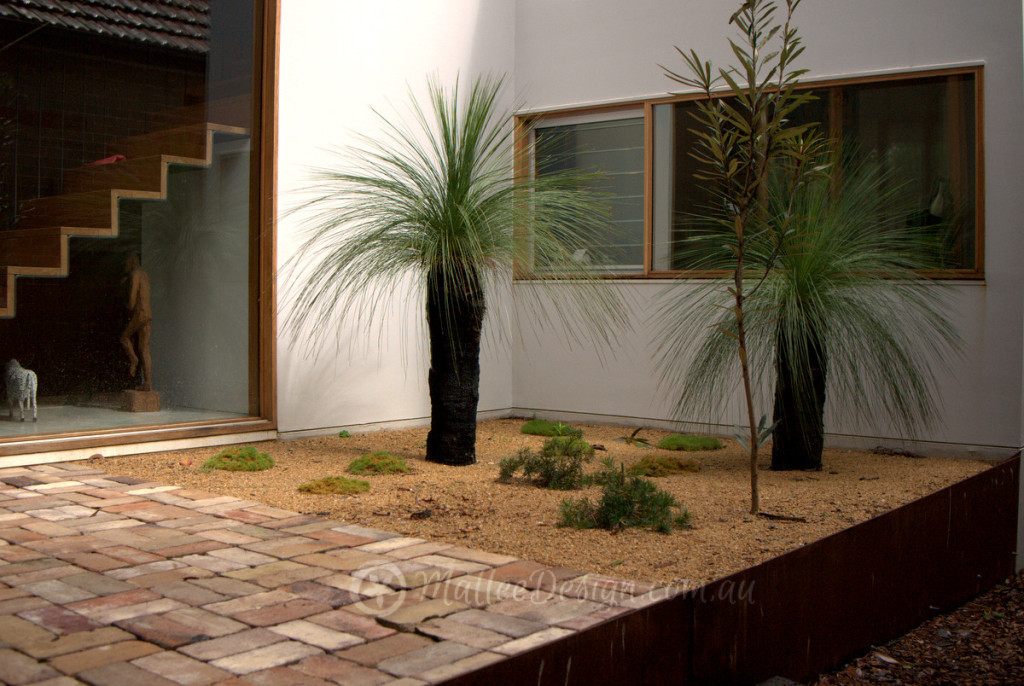 This courtyard is a wonderful sun trap in winter with space for outdoor seating on the recycled brick paving. In summer all the sliding doors can be opened to allow for breezes to flow throughout the house.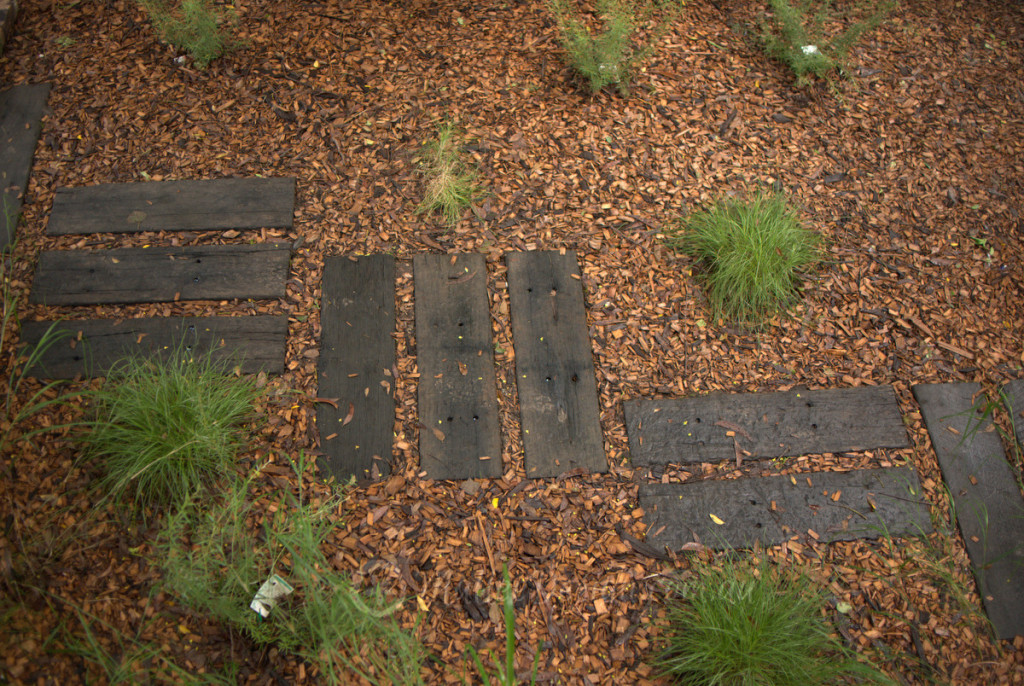 The front garden is a very simple dense planting of grasses, dwarf grevilleas and Banksia spinulosa. There is a large deciduous street tree which blocks much needed sun and all the plants needed to survive in part to heavy shade.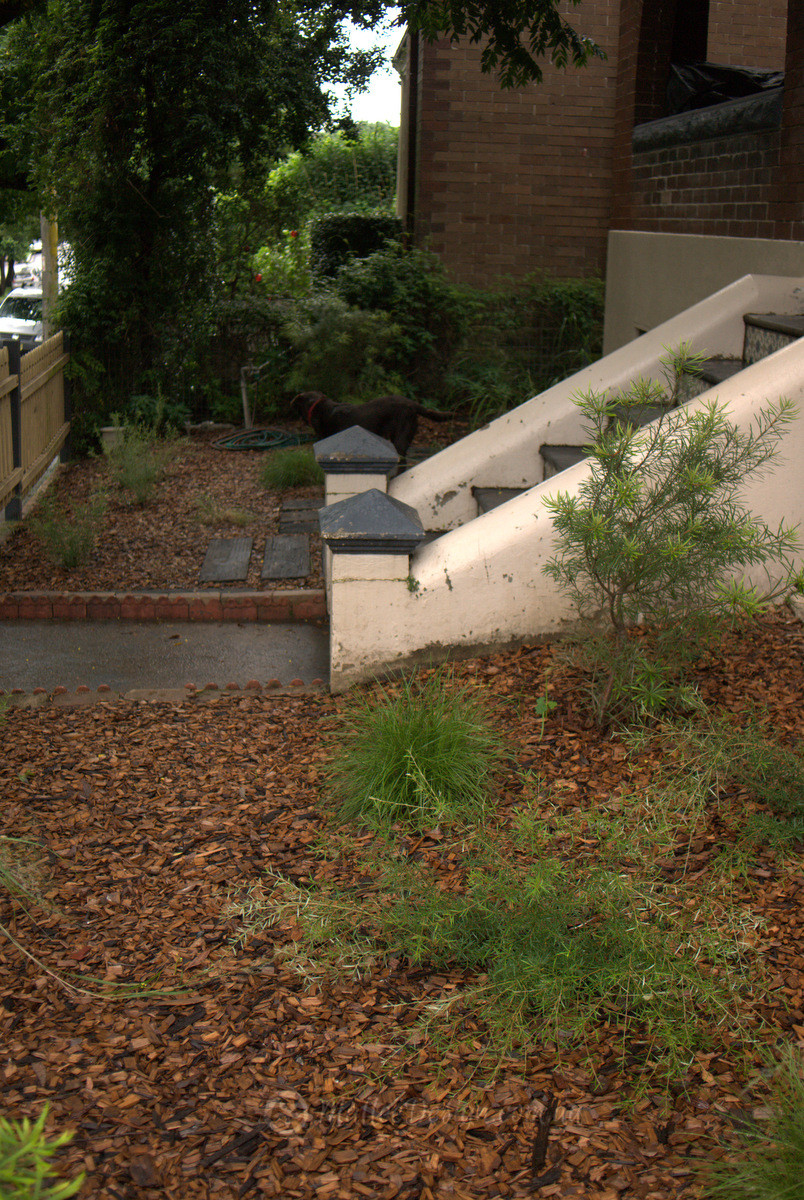 The client was after a very informal look to the front garden so it has been kept as mainly dense mulch with some re-cycled hardwood steppers to enter around the side passage. I am really looking forward to seeing this garden fill out and the house to become incased in some foliage and sheltered from the neighbours and inner city life.