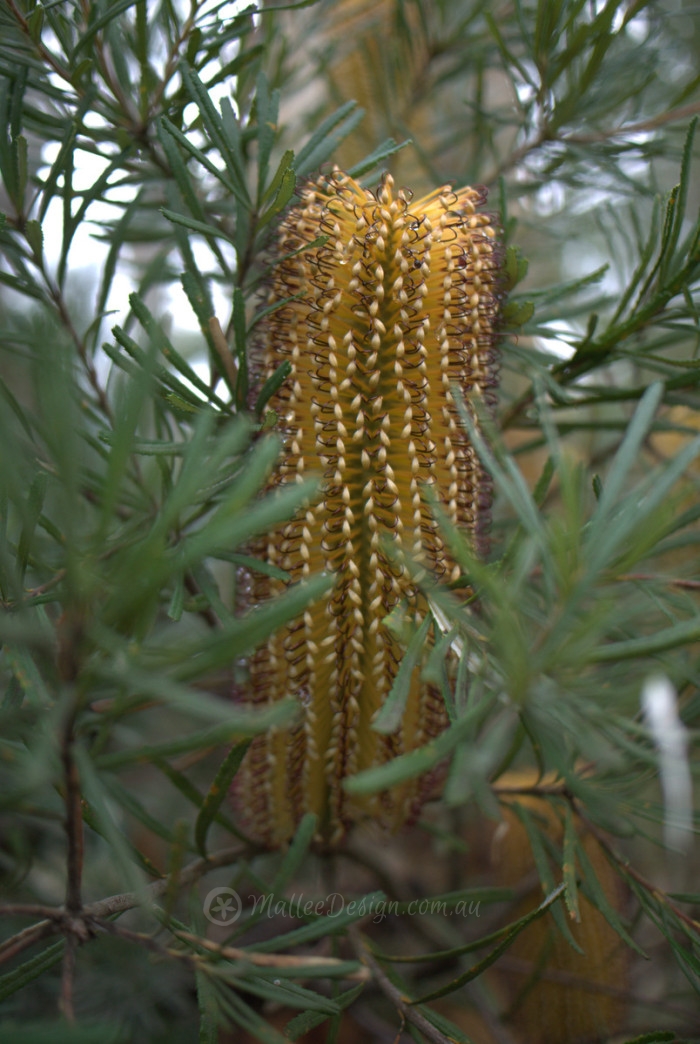 Banksia's may possibly be my favourite Genus of Native plants and this particular species could well be top of that list.
I was at a clients garden this afternoon and we were lovingly looking at his Banksia spinulosa and stroking the new growth and commenting on what a wonderful plant it is. There is something about that light green almost yellowy bronze new-growth that is so satisfying. Wherever I see Banksia spinulosa growing it has either fresh new foliage or is sporting spent flowers, it seems to really make an effort to fill a difficult gap and put on a show.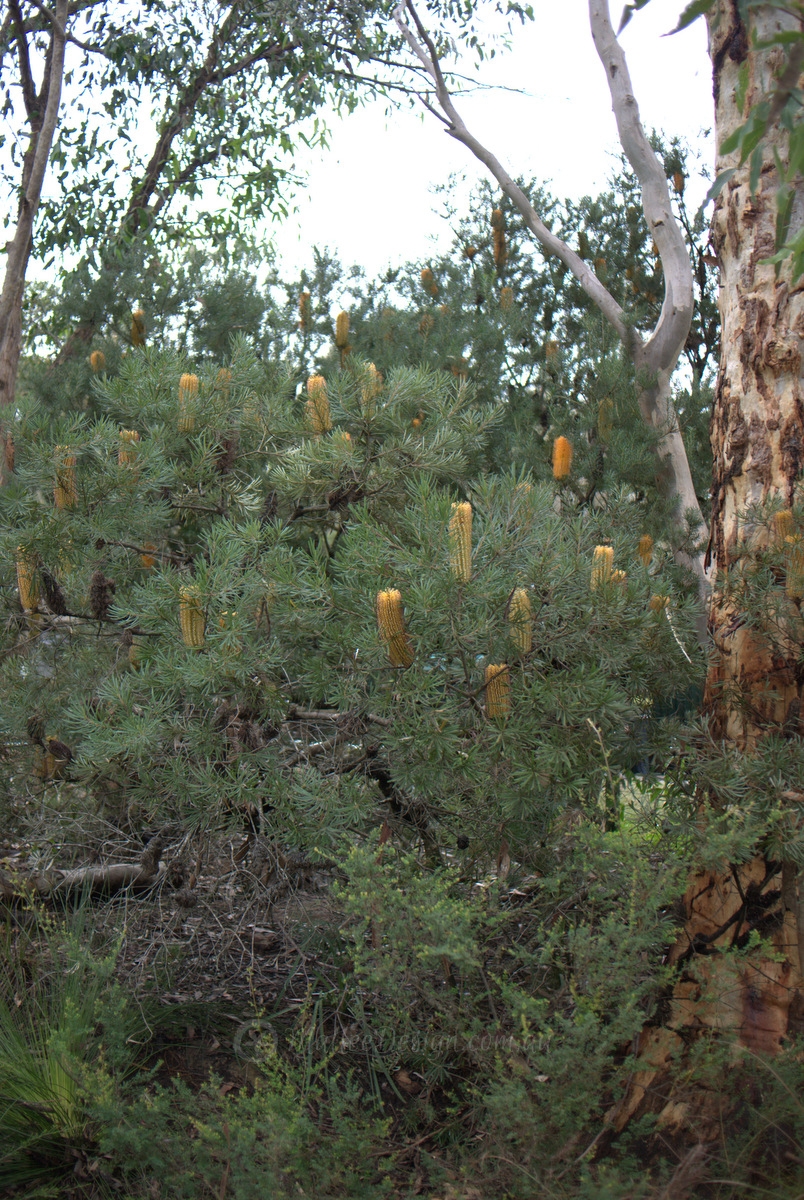 Banksia spinulosa grows to about 2-3 metres and about the same wide, it can be grown as an informal hedge or as a screening shrub quite successfully.
The numerous flowers rich in nectar provide ample food for Honeyeaters and the Superb Fairy-wren can often be found forages in the foliage for insects.
One of the other reasons I love this Banksia so much is that it is the parent of so many wonderful dwarf shrubs, these I also can't get enough of. Below is an image of Banksia 'Stumpy Gold' (Banksia spinulosa var. collina), taken at the Botanic Gardens in Canberra, this species is frost tolerant and loves a well drained soil in full sun to part shade.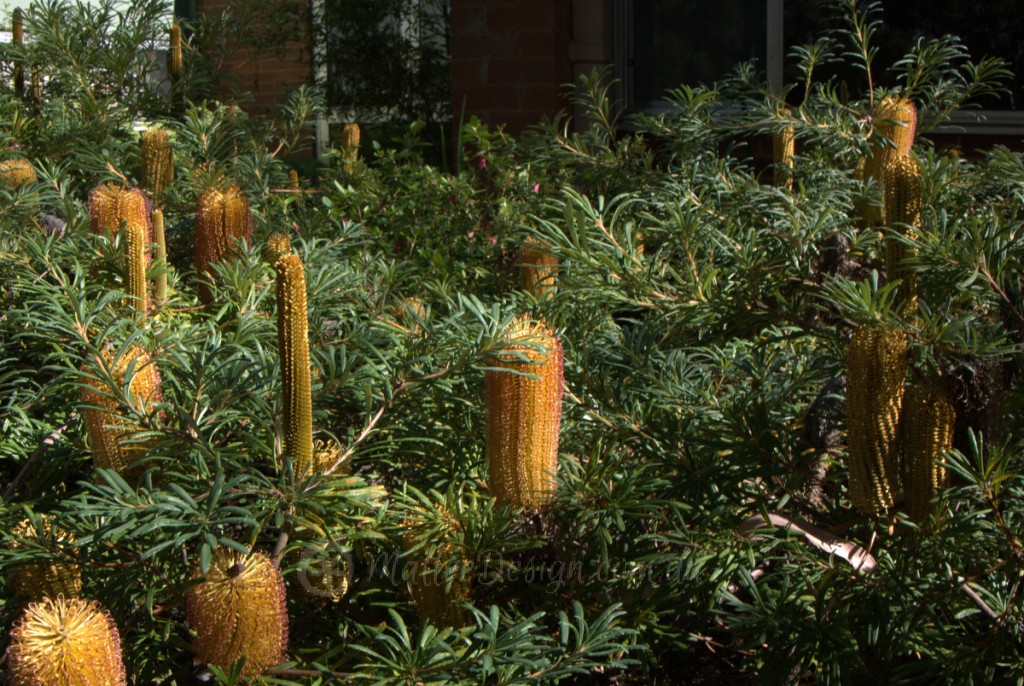 Here is another very popular cultivar Banksia 'Birthday Candles', this is a low growing shrub about half a metre high with a spread of 1 to 1.5 metres.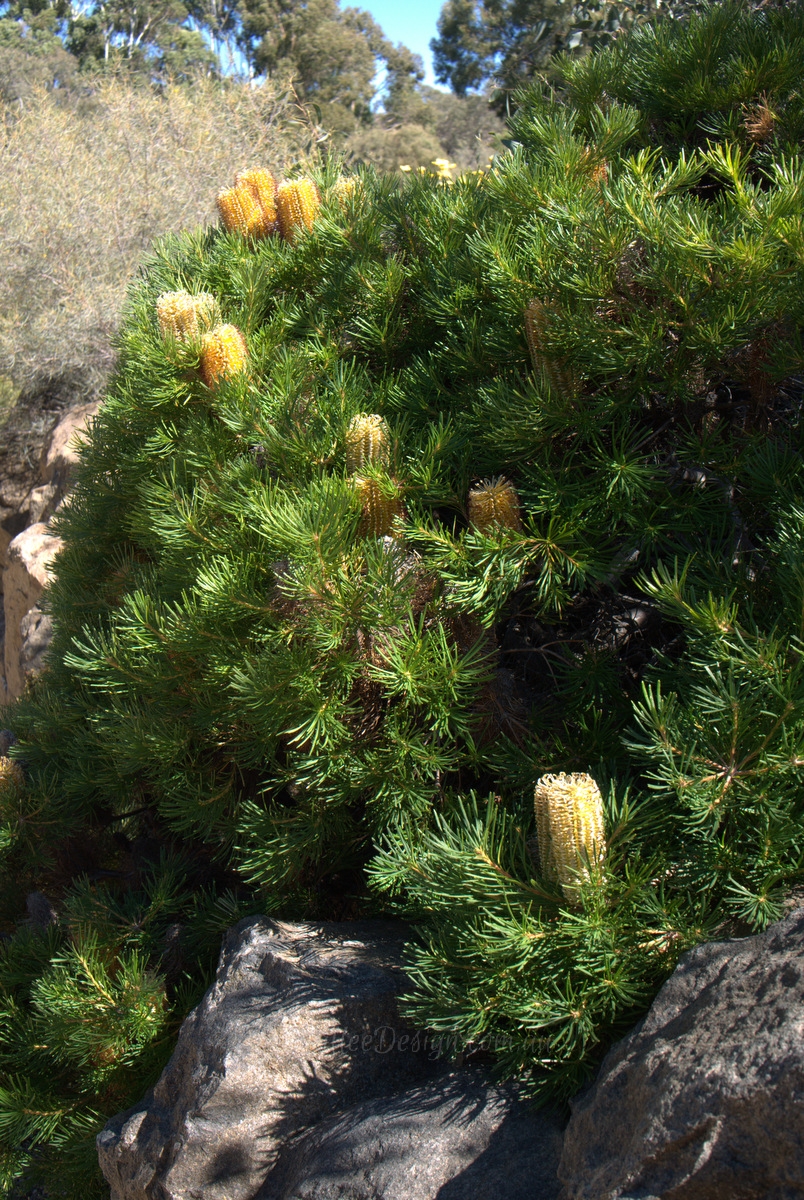 There are so many dwarf banksias now that its difficult to keep track of them all, they all tend to be reasonably slow growing though and have roughly the same habit, although the flowers and foliage vary a little.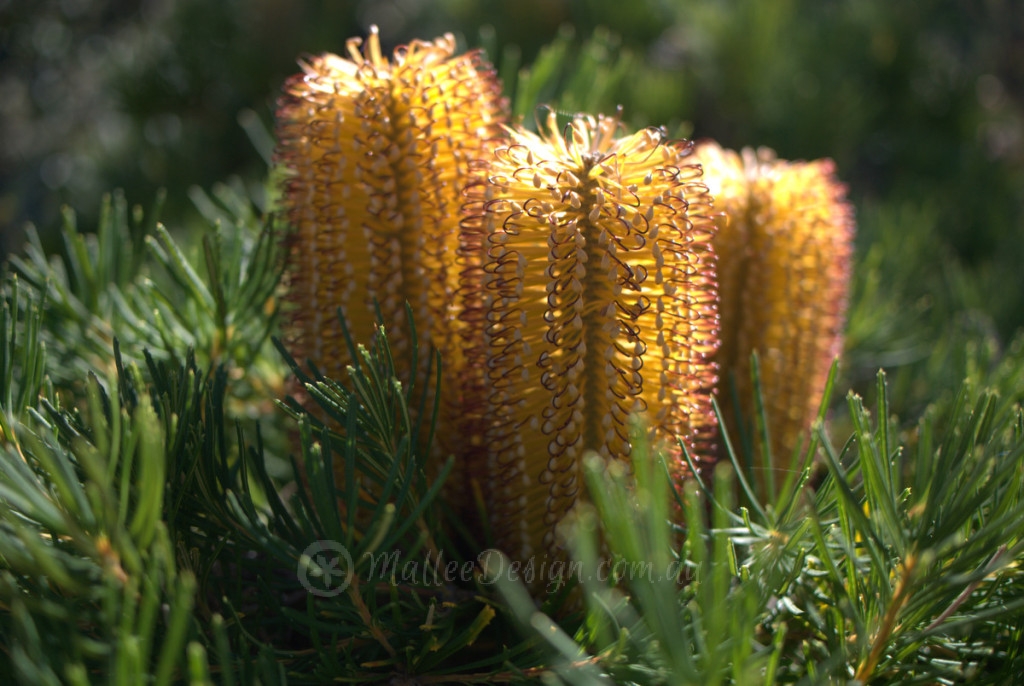 They are all similar to Banksia spinulosa in most ways, so whats not to love about them all?