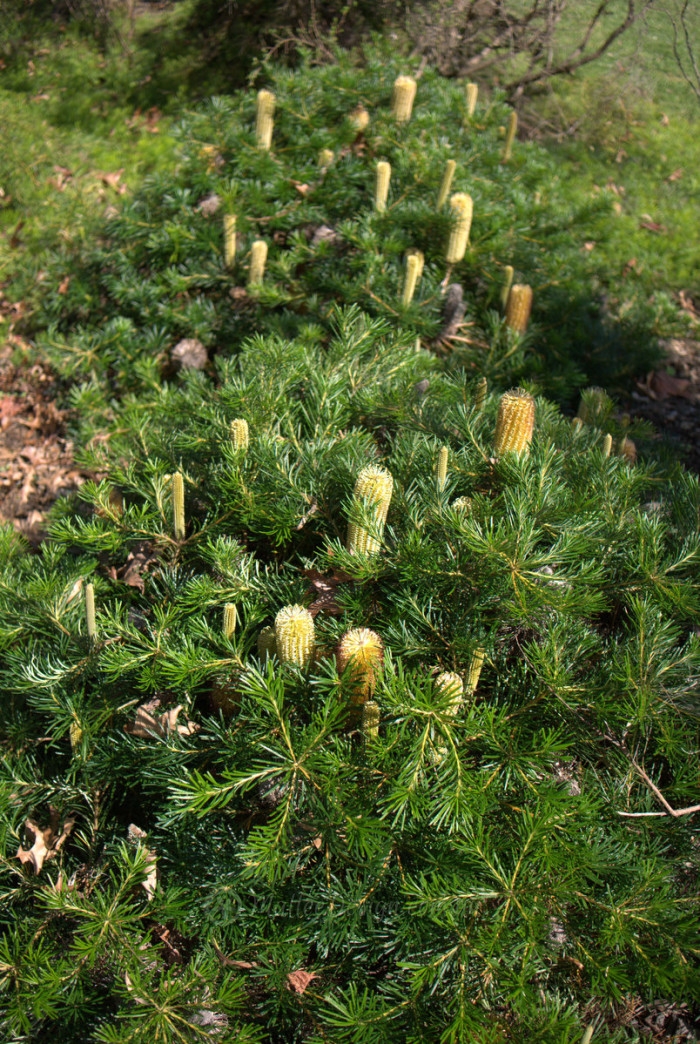 Dwarf Dwarf Dwarf Banksia: Banksia 'Coastal Cushions'
Dwarf, low growing, ground cover, shrub or little Banksias are showing up everywhere, and there isn't a plant I'm more happy to see coming into 'fashion'.
These are Banskia spinulosa hybrids, and can vary in size and spread a great deal. They all have that limey green heathy new growth and are thick and bushy with the upright banksia flowers popping up all over the place, the flowers are not dwarf!
They will grow in part shade to full sun and are fairly forgiving of soil type, plant them on mass or as little features here and there.