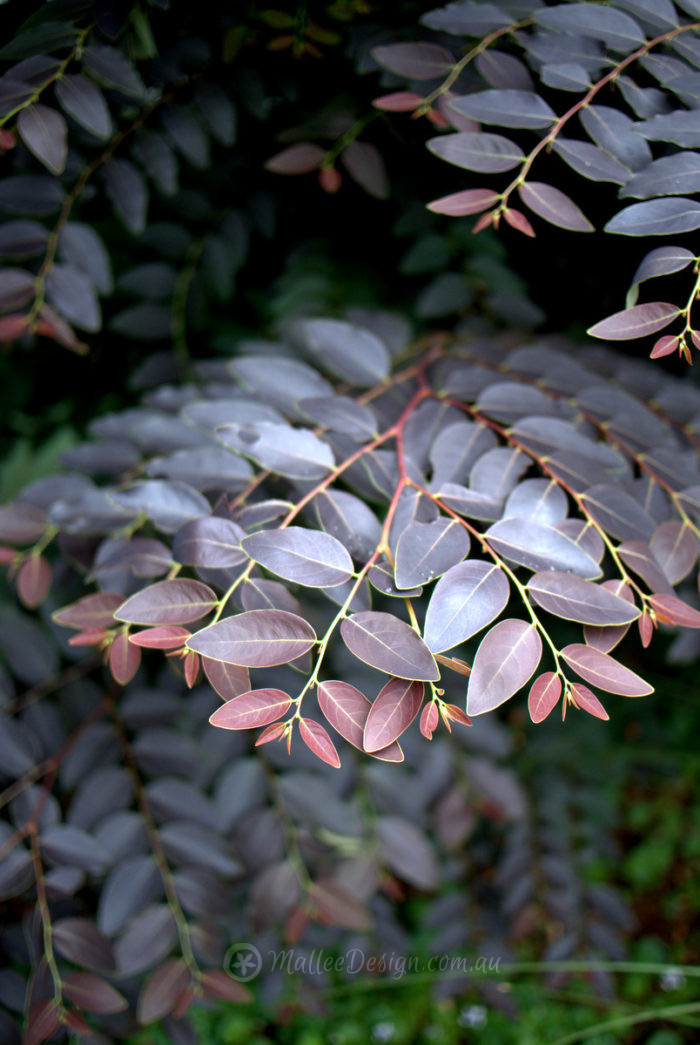 My obsession with Breynia 'Ironstone'
Technically this is Breynia cernua 'Ironstone Range' and I absolutely adore it, these images are taken in a friends garden, he is a very talented "master" gardener and treats his Breynia 'Ironstone' mean….and it loves him for it 😉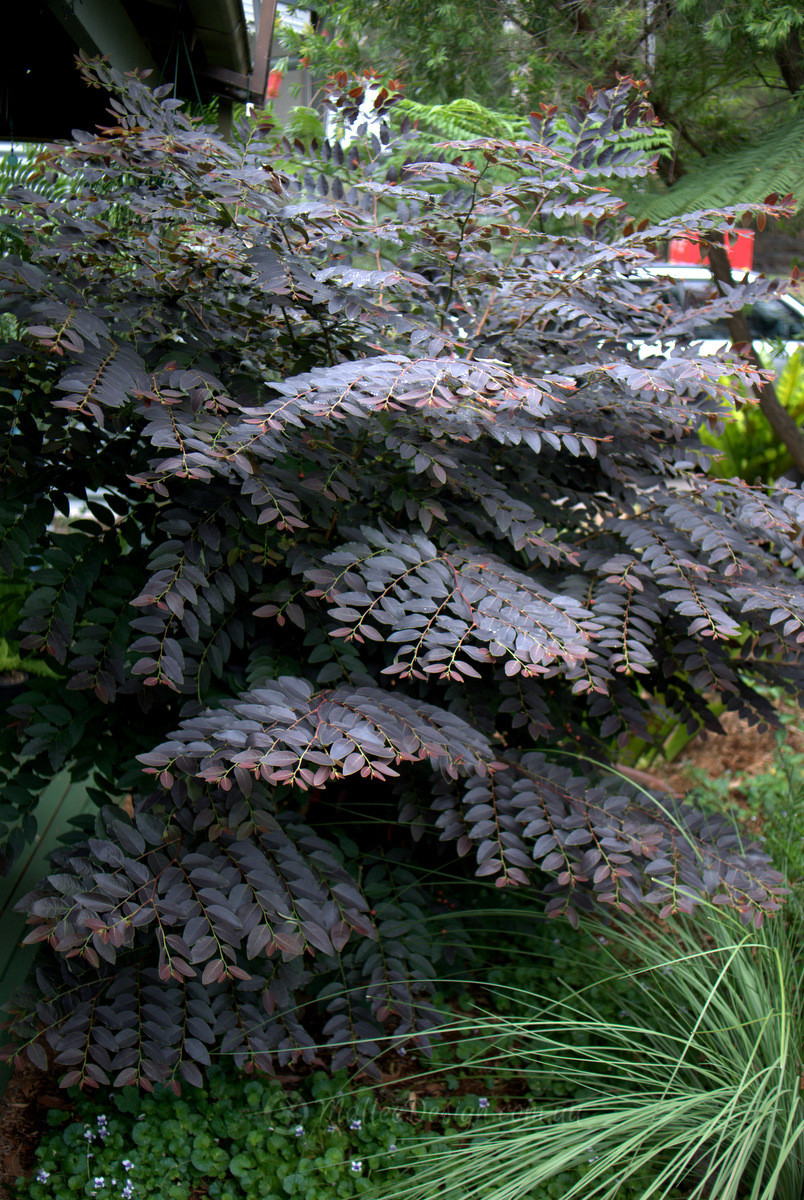 I have written about Breynia 'Ironstone' before and have been patiently waiting to photograph a fine specimen like this to sing its praise once more. I am a bit taken with this native shrub for two main reasons the first is its obviously striking foliage and interesting habit.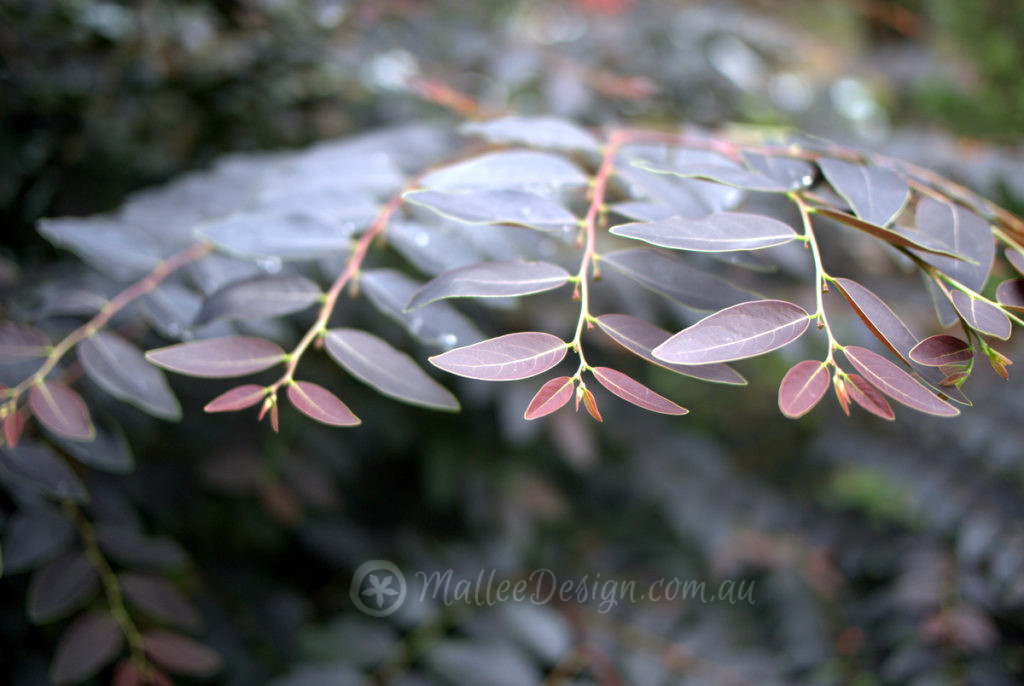 I love the way it is weeping but the branches are held gracefully horizontal, it really doesn't look like any other native Australian shrub.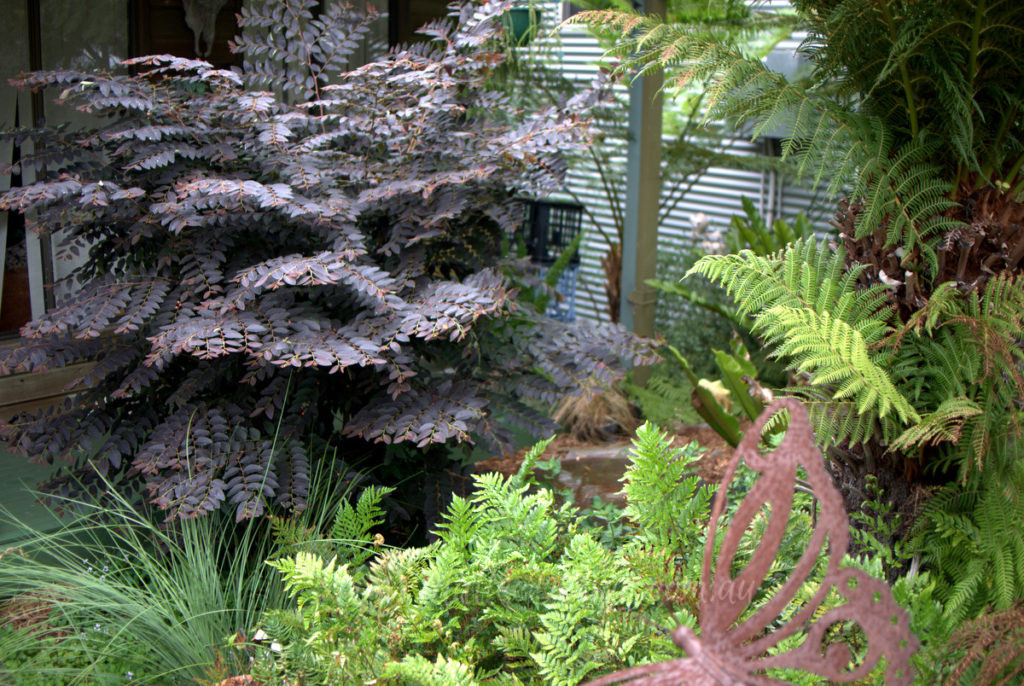 The second reason I encourage every second person to plant it, is its highly contrasting colours, when mixed in with lime greens it makes a fantastic feature shrub.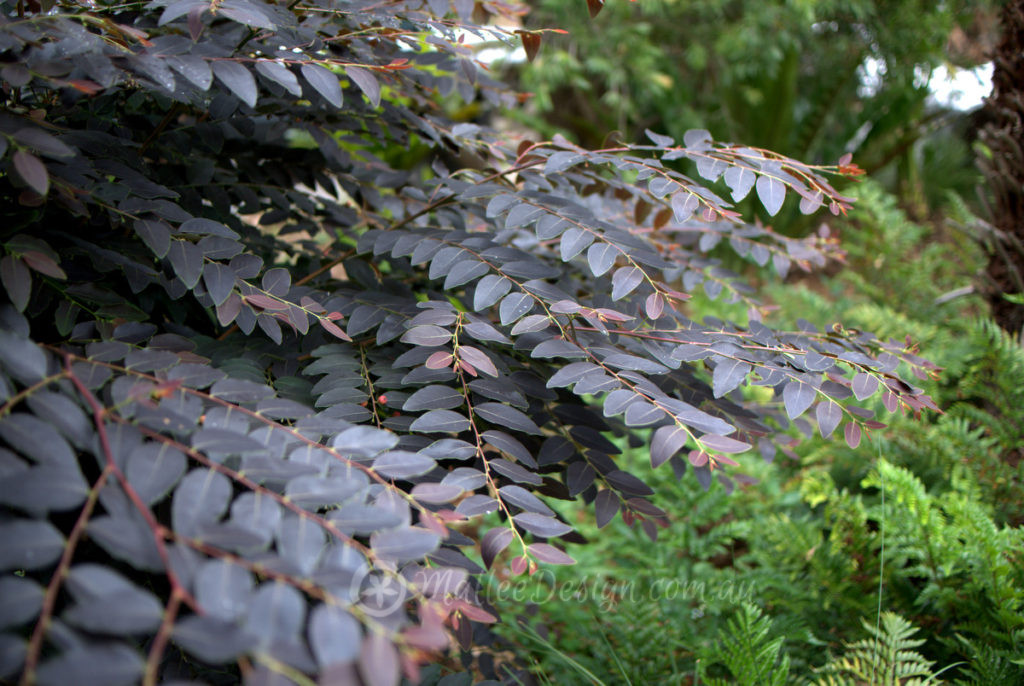 So apparently the secret to keeping Breynia 'Ironstone' looking this lovely is to cut it back hard once a year, and by hard I mean almost down to the ground.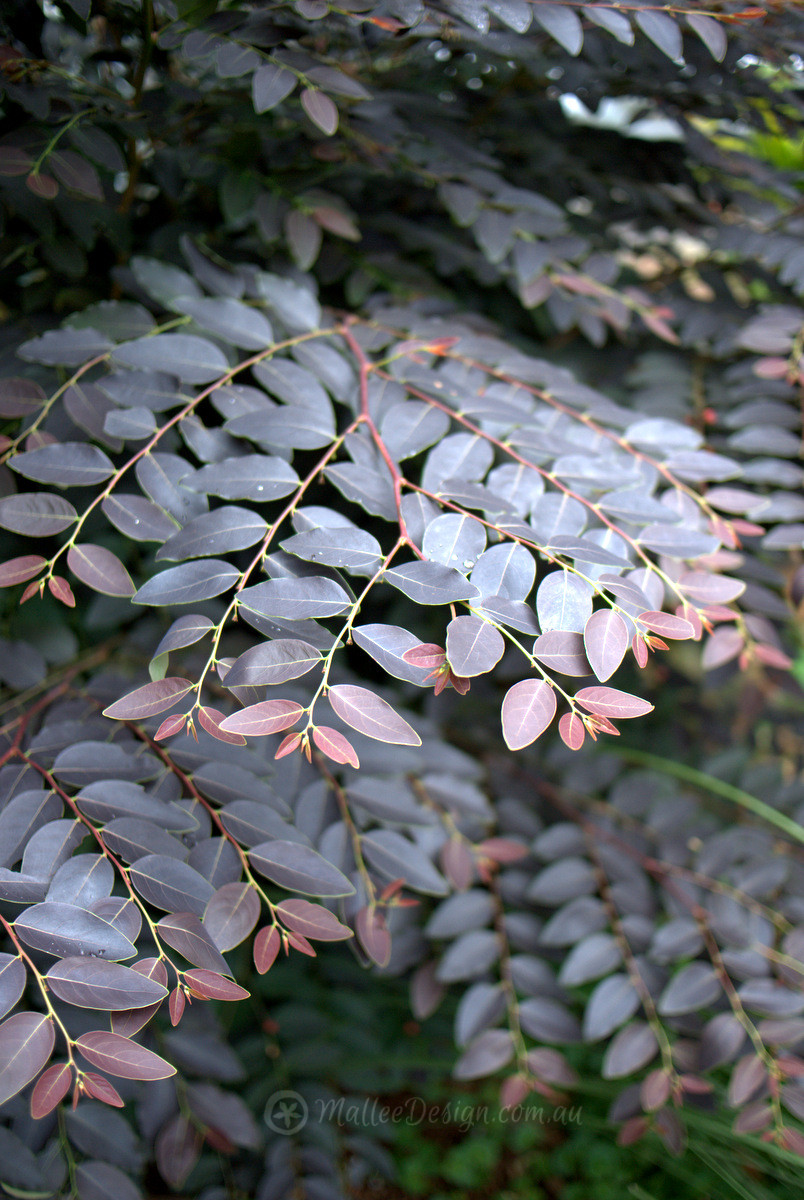 The leaves are quite thin and are prone to looking a little ratty after dry or windy periods, so cutting it back encourages fresh, red new growth. Plant it in part shade in a sheltered position and keep up the water in the drier months and you will be rewarded with a soft, delicate feature shrub to add contrast and interest in your native garden. In the image below you can see a large spun copper dish, cool and enticing for the birds in the Breynia's shade 😉