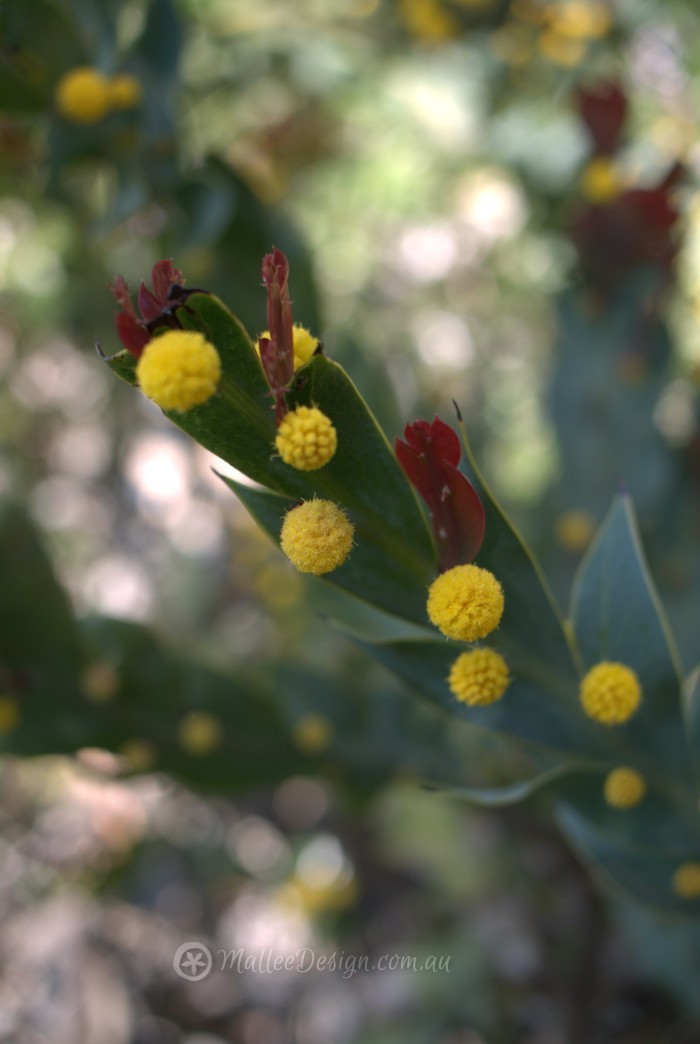 Happy National Wattle Day: Acacia glaucoptera
How wonderful is the smell of Wattles flowering right now? I have an Acacia fimbriata Dwarf growing next to my driveway and at the moment wherever I go I seem to be leaving a trail of pale yellow wattle flowers behind me, as they like to hitch a ride on my clothes as I get in the car 🙂
This amazing specimen is Acacia glaucoptera or Clay Wattle, I photographed this one in a nursery in Perth last week. I love the way the large showy ball flowers are competing for attention with the bright red new growth!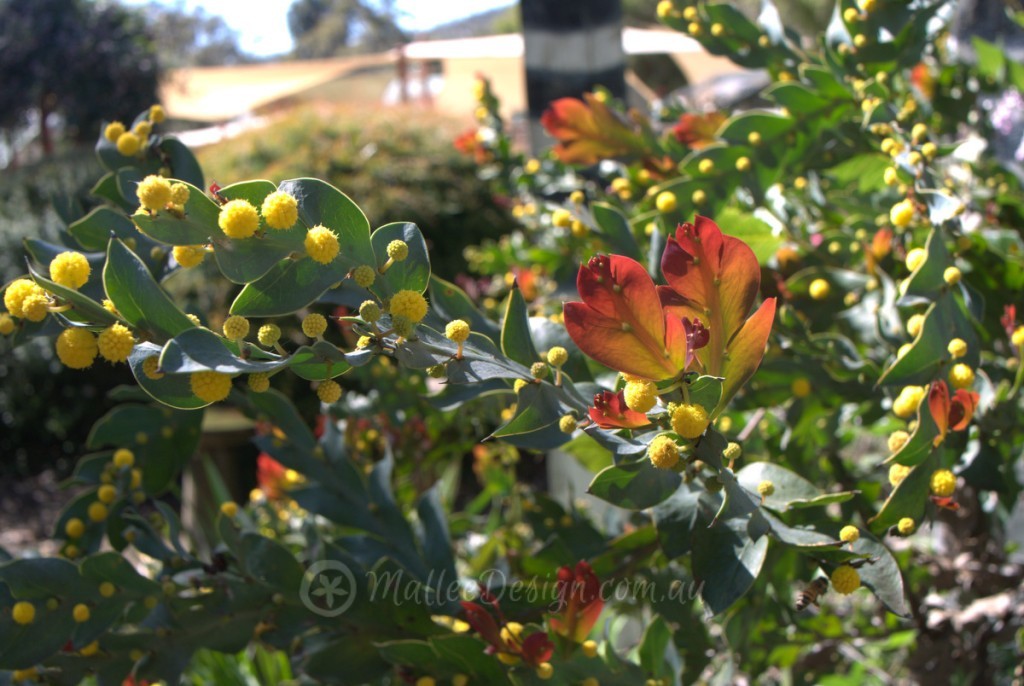 I have tried to grow this wattle in my garden here on the east coast of NSW without much success, I have only tried once in the ground but intend to plant one in a pot as I seem to be having fairly good luck with growing WA species in pots at the moment.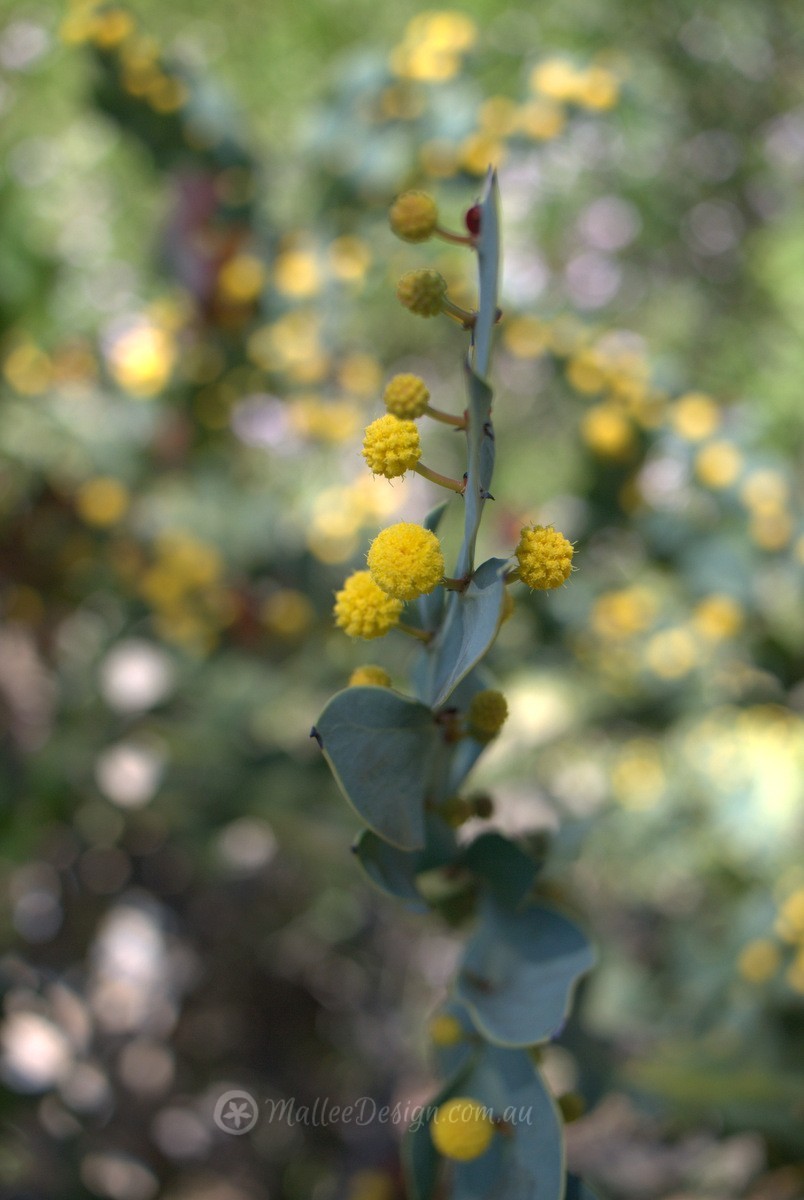 Clay wattle likes a well drained soil in full sun to part shade, it will reach around 1 to 1.5 metres high and spread up to 2 metres wide. It's foliage is a stunning blueish green and the shape of the leaf and positioning of the flowers and new growth make it truly unique.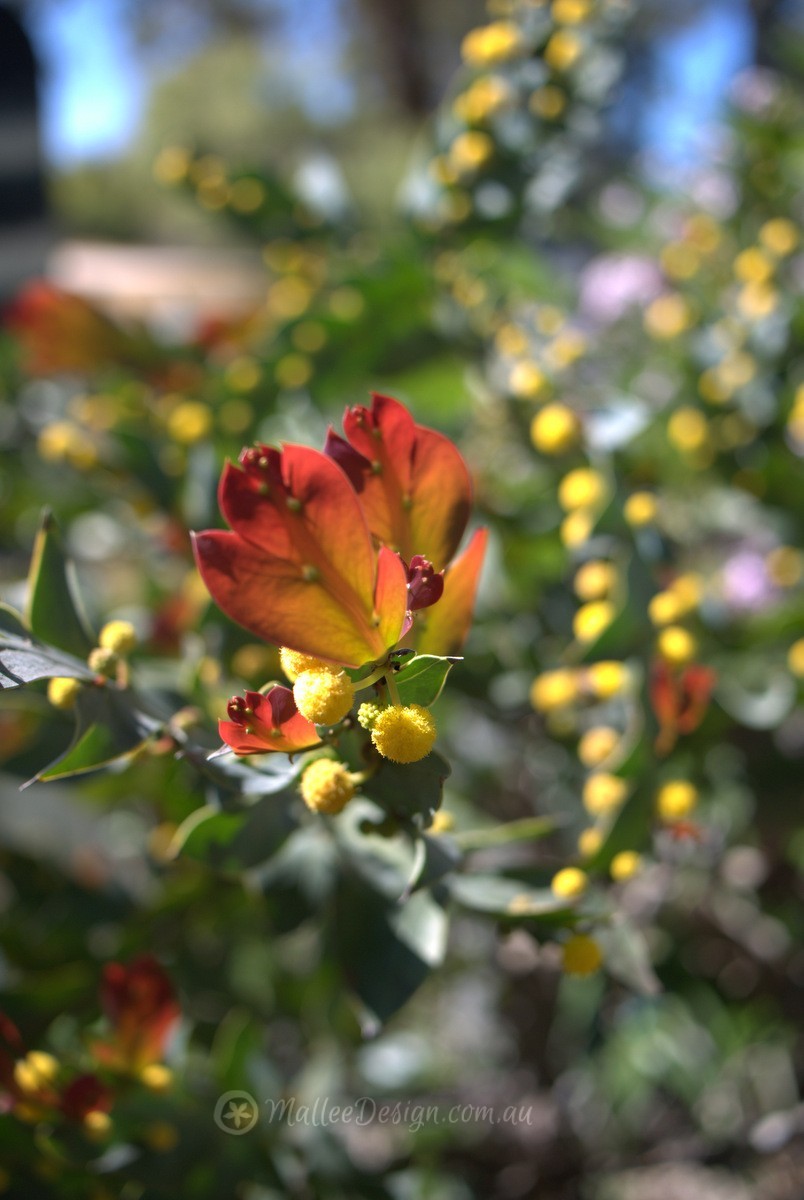 So in support of a National Day celebrating our beautiful and unique flora I hope that you have enjoyed these photos and are doing a little happy dance like me to farewell winter 🙂