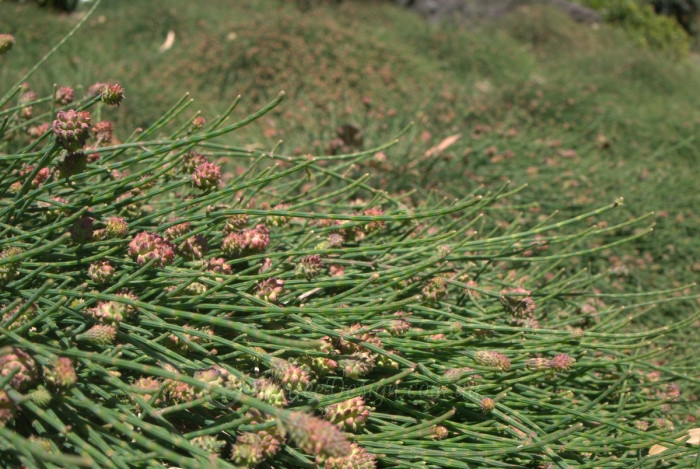 Casuarina Groundcovers: Casuarina glauca prostrate
I adore Casuarinas, in all shapes and forms, so I'm pretty happy with the number of ground cover Casuarinas that are around at the moment. They are tough, quick growing and have a lovely weeping soft look about them, they also can grow to form interesting shapes and textures in the garden. By the way the decorative little lumps seen here aren't flowers or fruit developing but a gall, isn't it pretty?
Below is Casuarina glauca prostrate form spilling over the edge of a retaining wall, this particular variety doesn't have much height to it, it is densely carpeting and spreads a couple of metres. As a ground cover they don't really like laying on the soil, especially when its wet, you may find a bit of die-back underneath, which is find as long as it isn't showing on top, you can prune them to avoid this happening.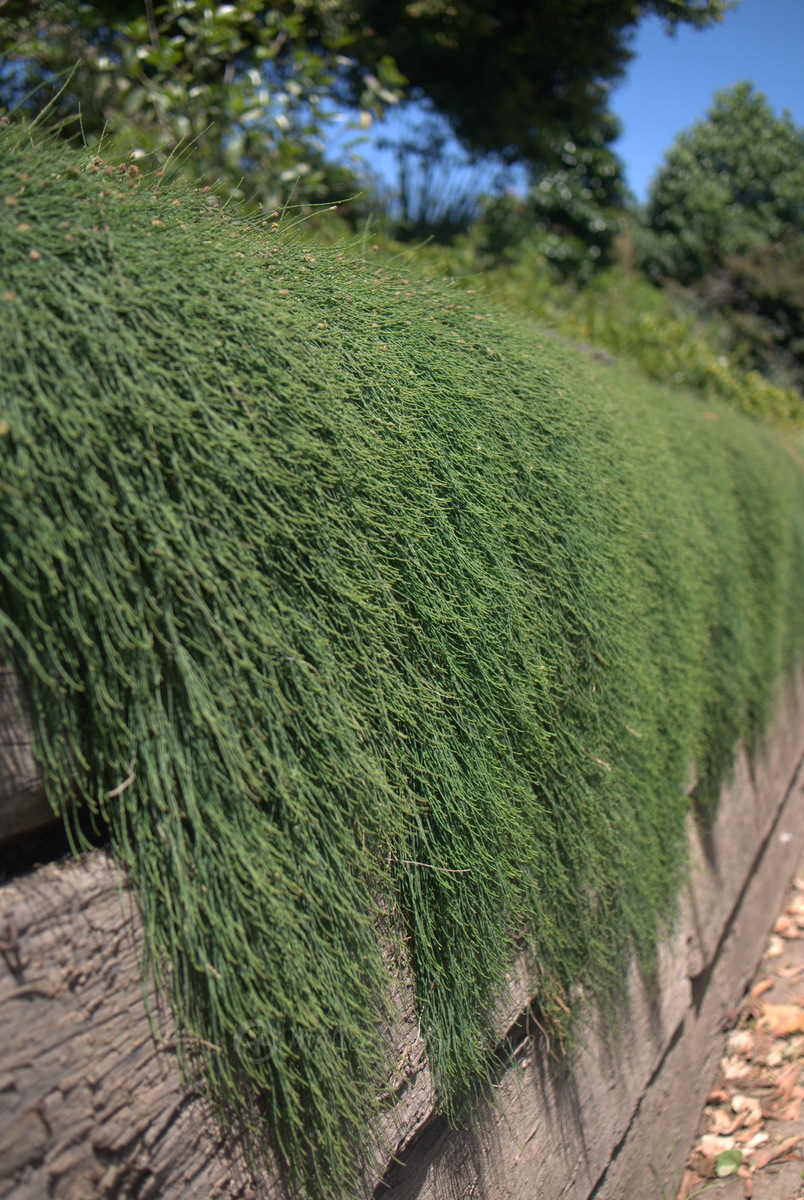 Below is a mass panting of Casuarina 'Cousin It', they grow with little bumps to begin with and then spread out, they will assist with the retention of moisture, soil erosion and suppression of weeds.