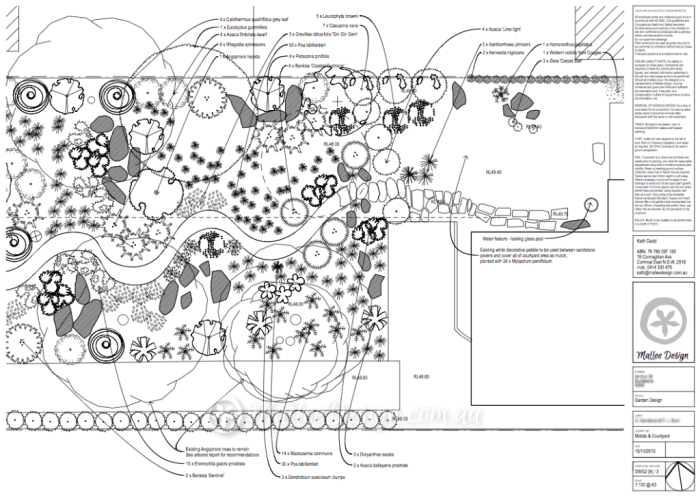 This is a very large garden that is an ongoing project at the moment, yesterday was the first plant out day. I would say about 85% of the plants went in yesterday and today, Phew! it was a beautiful day for it too.
The main site is on a large slope with a winding pathway and plenty of mounds and feature sandstone boulders. Before I got there it had been lovingly landscaped and shaped, with each boulder carefully placed and even named.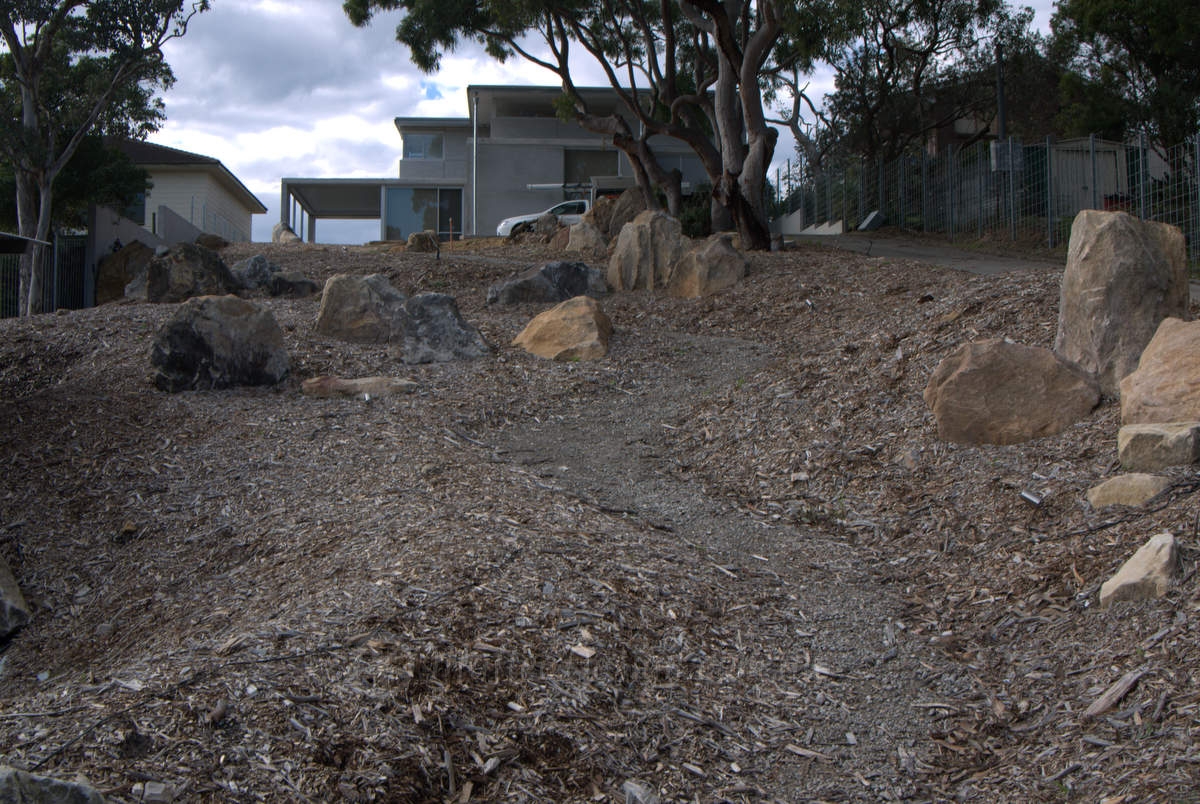 My part was mainly planting design, and with several different areas and clients that are imaginative and playful it has been a real treat. I decided to re enter the world of computer drafting for this one, it was a great opportunity to set myself up again and update my drafting skills. I went through a fair bit of head bashing getting back into it, mainly from frustration with how limited and impersonal my drawings were looking, but its a different medium and it definitely had its advantages for this job. I ended up with three separate drawings and am up to revision 5, plus the clients went overseas for much of the design stage so I was able to do a lot of communication via email and make changes reasonably quickly. I am also discovering the joys of hand colouring CAD drawings, experimenting with water colours and the like, this bring life back into a boring old clean line.
At present I am unable to show any photos until the final plant is in place and the last pebble laid, so keep an eye out.