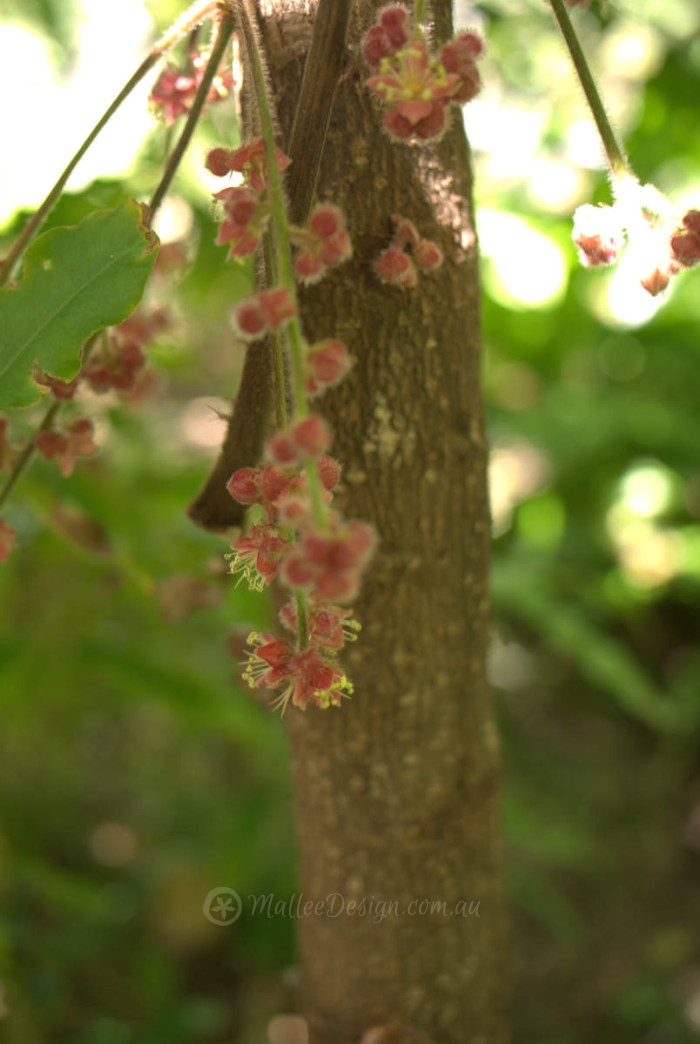 Plum Bush Tucker: Davidsonia pruiens
This is the Davidsons Plum (Davidsonia pruiens) sending out its flower spikes, getting ready to cover itself in juicy, tart plums YUM. I saw this one in a clients rainforest garden and it was very striking, each of those like pinky and yellow flowers will turn into one of the most famous bushtucker fruits.  However they are not just wonderful fruiting plants I think they are also an excellent feature tree or shrub, with their striking divided leaves and bright furry red new growth they are always interesting to look at.
The fruit grows directly on the trunk, where it is protected from birds and harsh sunlight.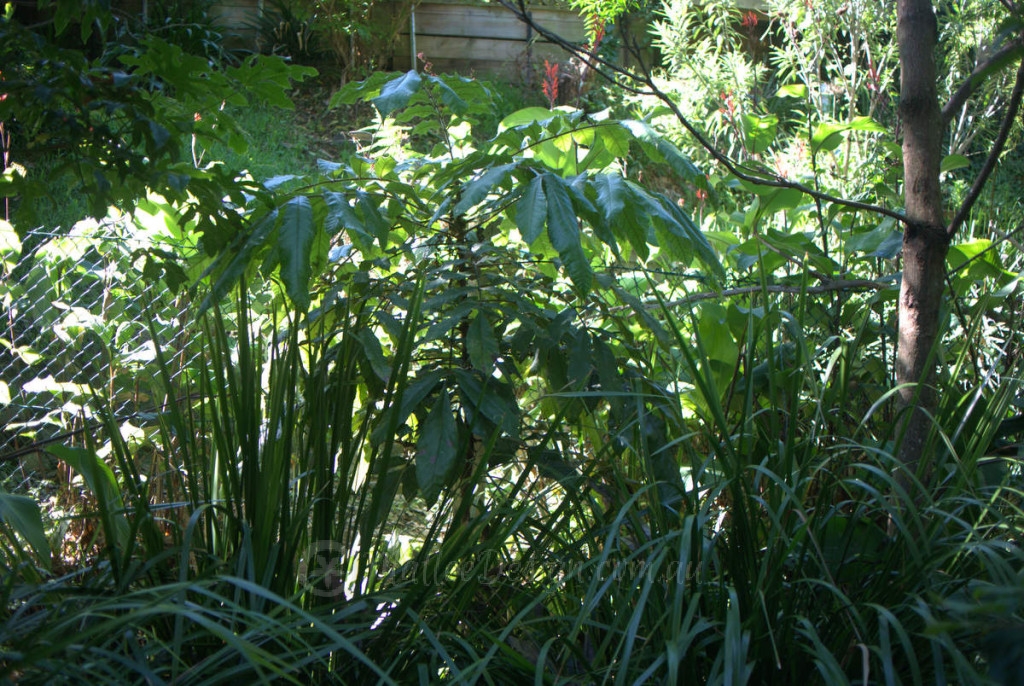 Above you can see one planted in a rainforest garden on a creek bed, in heavy shade, they like protection from strong winds and the more moisture the better. They also grow really well in containers or pots if you don't have room in your garden.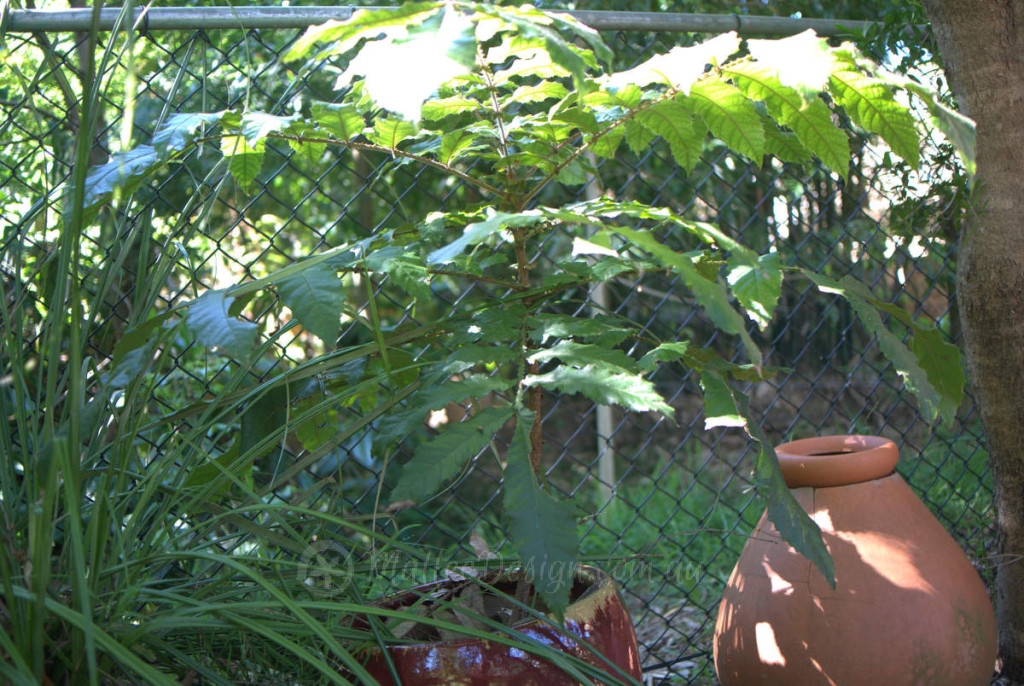 They are very slow growing and you may have to wait awhile for the fruit but in my opinion totally worth the wait.