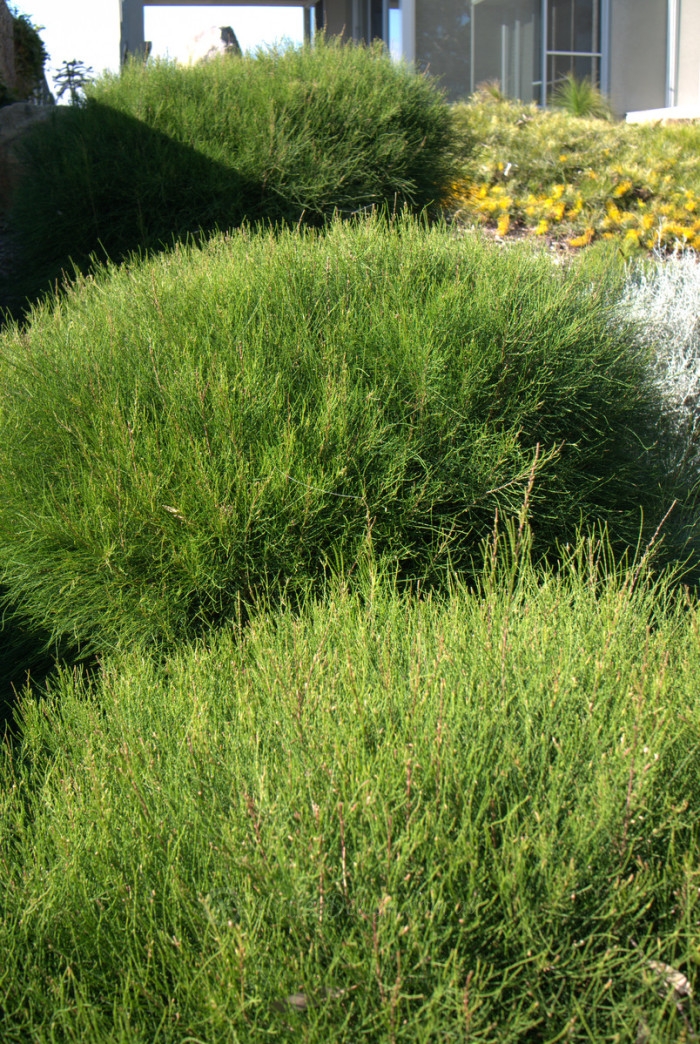 Trialling Casuarina 'Green Wave'
I love Casuarinas, all of them, from ground covers through to trees, their rusty red hue when they are in flower or lush green shaggy habit. They are tough, versatile and very varied in their shapes and forms.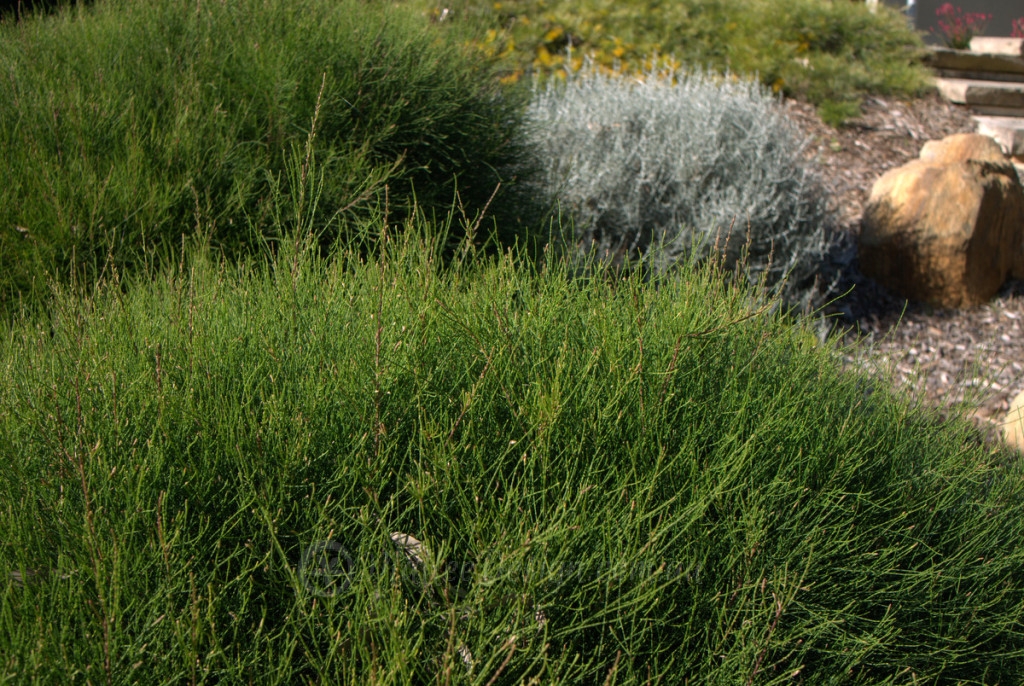 I discovered Casuarina glauca 'Green Wave' a couple of years ago, there wasn't much information out about it but I fell in love with its possibilities, the label claimed it would be quick growing, low maintenance and salt tolerant and grows to be a thick, dense shrub of 2m high x 2m wide.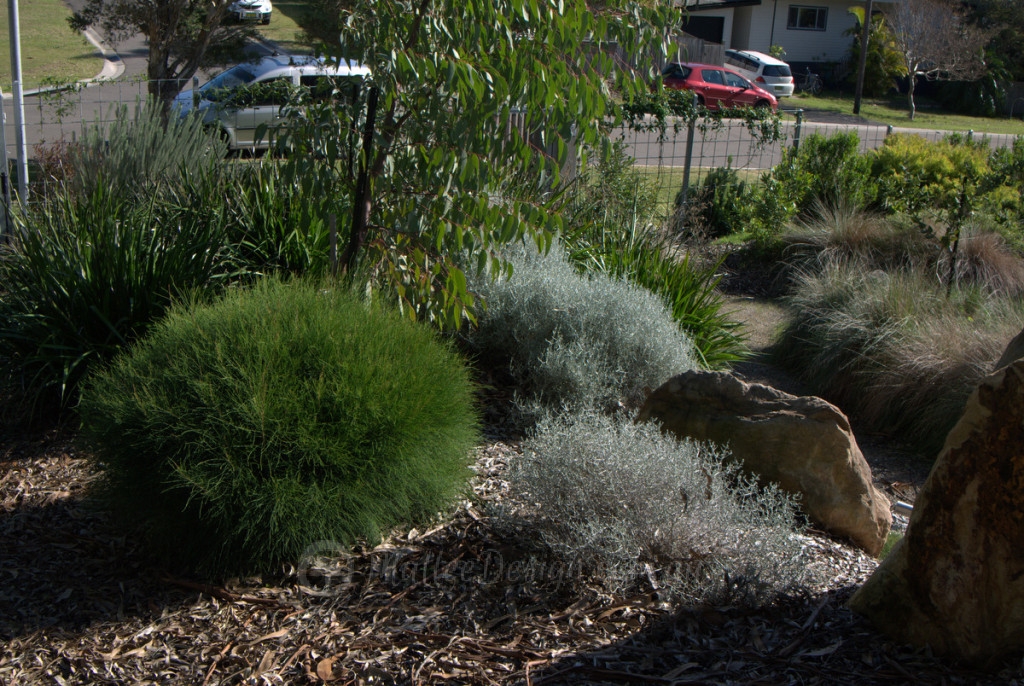 I have put it in several gardens, but it has been in this Bundeena garden the longest, almost 2 years now. In that time the client has pruned it once or twice to accentuate its ball shape.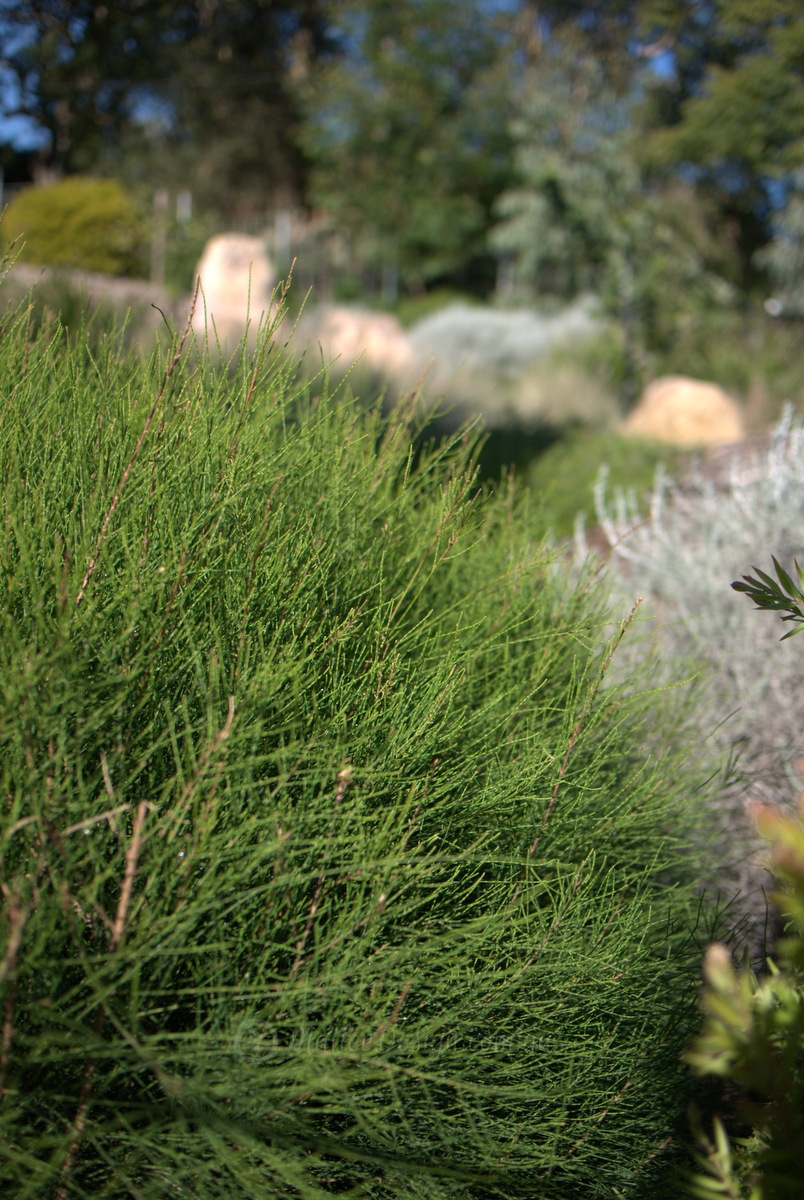 It is performing beautifully, every specimen is full and round without die back or holes to be seen anywhere. They have been planted in a range of positions from full sun to part shade.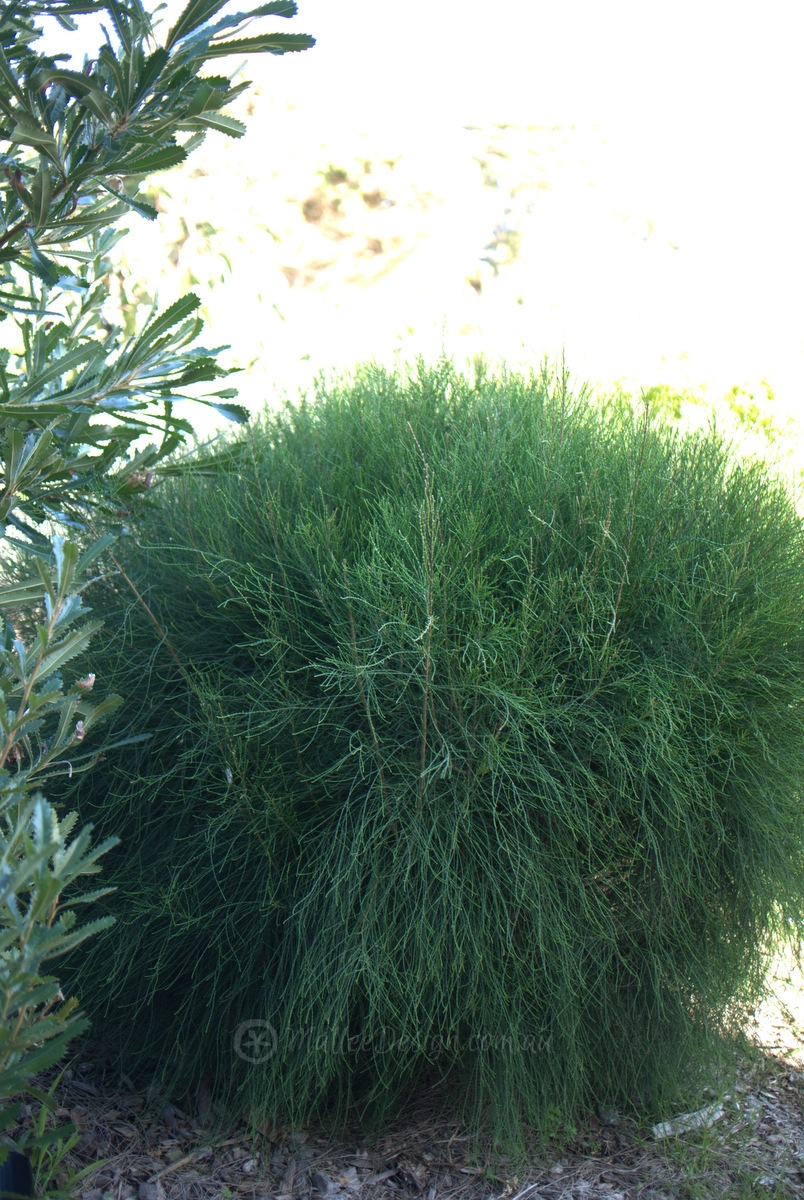 In the image above you can see how to foliage reaches to the ground creating a thick continuous screen.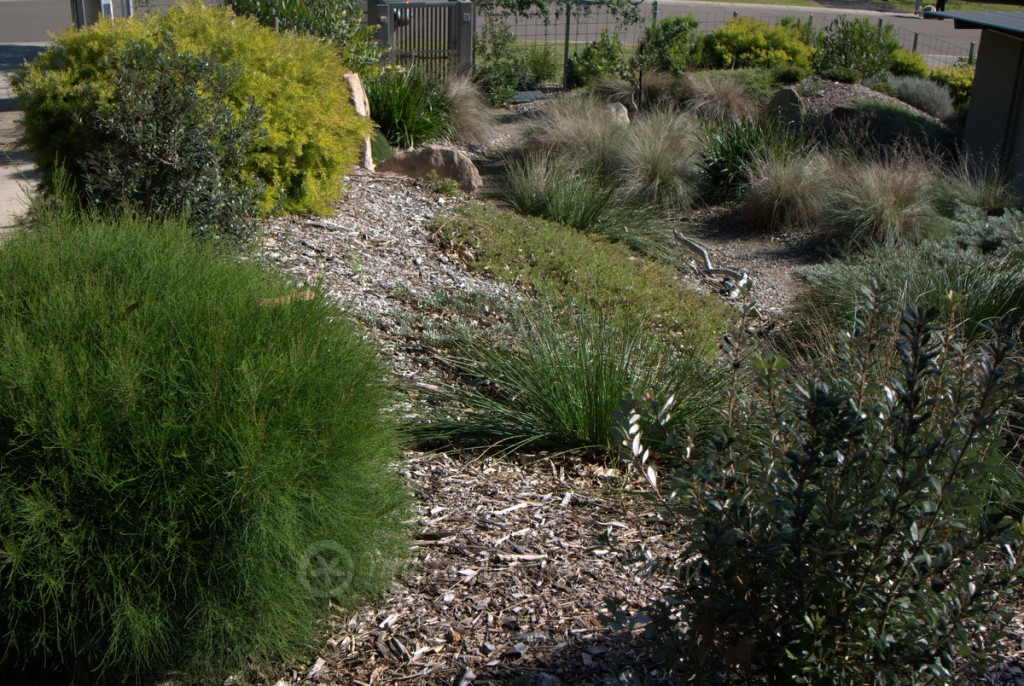 Casuarina 'Green Wave' looks great planted as a feature shrub with other mounding species of similar size but with contrasting leaf as seen above. Or in groups or on masse make the most of its naturally spherical shape.
I have planted them with Leucophyta brownii which has a similar habit but is a bit smaller and contrasts well with its upright silver foliage. They also look great with soft weeping grasses, dwarf Banksias and upright shrubs like Adenanthos and Calothamnus quadrifidus. I think they are suitable as a 'backdrop' plant, and also make a fantastic screen.