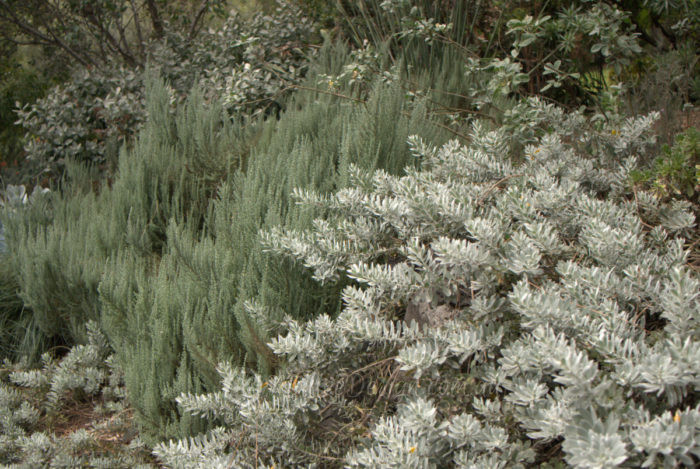 There's nothing quite like Maireana oppositifolia
There truly is nothing quite like Maireana oppositifolia, the strange and intriguing habit of this silver foliaged beauty is unique. It has a strong upright habit with its branchlets compact and forming points giving it a sculptural affect. In the image above you can see standing strong behind the Eremophila 'Kalbarri Carpet'.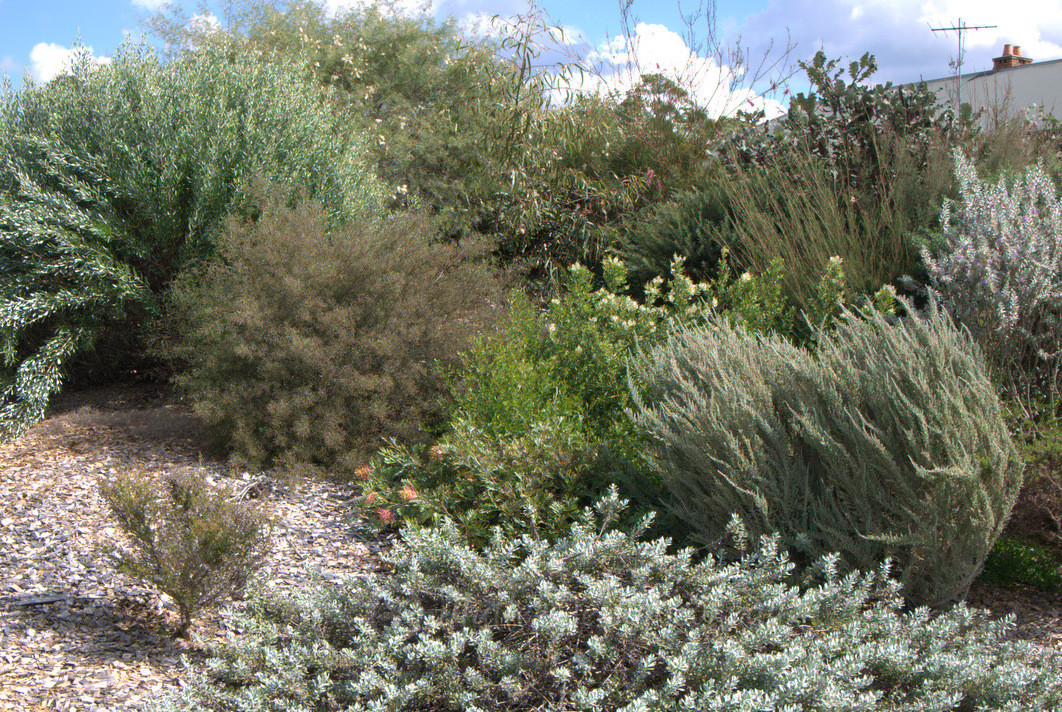 Because of its unusual  habit it stands out easily in a mixed garden bed, can you pick it in the image above? easy right? It looks like it is blowing in the breeze however it is not, it is stiff with very tiny compact leaves, Maireana oppositifolia reaches around 1metre high x 1 metre wide and enjoys a free draining soil in part shade to full sun. It is extremely drought resistant as it comes from Western Australia, making it a lover of hot dry summers, I have found it to be very easy to grow here in coastal NSW making it a fantastic feature shrub for difficult coastal gardens.
I have mentioned this plant before in the following blog post http://malleedesign.com.au/silver-and-grey-in-the-garden/ and thought this time it deserved a full post of its own.
I like to use it mixed with weeping and cascading plants to accentuate its striking habit, it also makes a good replacement for Leucophyta brownii which doesn't like to grow where I garden very much 😉 it makes a great low hedge or will grow well in a pot, a very rewarding plant to grow indeed.